USDA Announces Hemp Policy Changes To Improve Insurance Coverage For Producers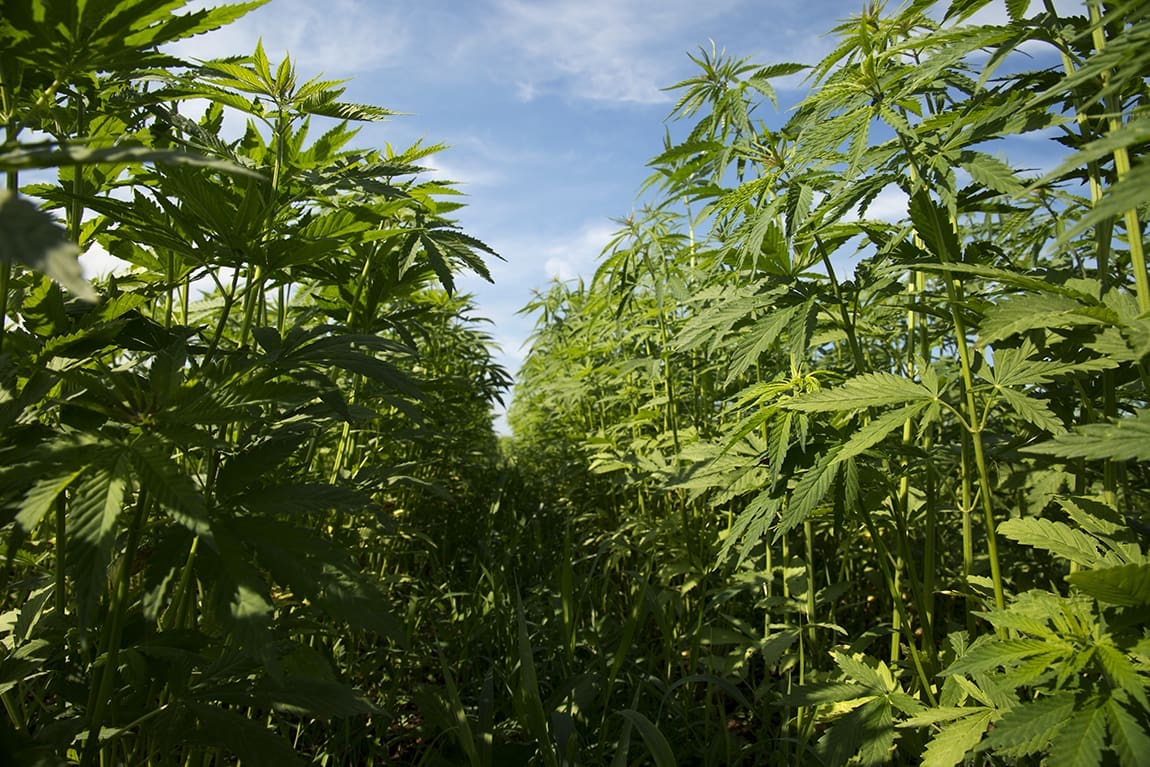 The U.S. Department of Agriculture (USDA) on Thursday announced that it has taken steps to improve insurance policies for hemp businesses, making them more flexible in response to stakeholder feedback.
USDA's Risk Management Agency (RMA) said it is making it so hemp producers are no longer mandated to deliver their crop "without economic value for insurability." It further amended policy to clarify how the "amount of insurable acreage is determined if the processor contract specifies both an acreage and a production amount."
In response to feedback received from the producers, @USDA is improving #cropinsurance for hemp. Learn more: https://t.co/XptfotYrIX pic.twitter.com/1OY0r4pEPL

— Risk Management Agency (@usdaRMA) December 2, 2021
"This change was made in the policy to ensure producers know how their insurable acreage is determined for those contracts," the agency said in a press release.
RMA Administrator Marcia Bunger said that hemp is "an emerging crop, and we are working with hemp producers to provide insurance options that make sense for producers and for insurance providers."
"RMA has worked to expand and refine our offerings to be responsive and dynamic," she said.
The department also said it has added a requirement for producers who grow hemp directly from seeds that are planted in the ground.
"Before insurance attaches, producers must have acreage inspected and must have a minimum of 1,200 live plants per acre," it explained. "This requirement was added to align direct-seeded hemp with the common farming practice for transplanted Cannabidiol (CBD) of transplanting at least 1,200 live plants per acre."
The policy changes were outlined in a bulletin that was published on Tuesday. The department also released updated insurance standards and crop loss adjustments handbooks, as well as a detailed summary of the changes.
USDA has taken a number of steps to align hemp insurance policies with those of other lawful crops since the plant was federally legalized under the 2018 Farm Bill, consistently seeking out input from stakeholders as the industry matures.
Last year, for example, the department made it so hemp farmers can qualify for Multi-Peril Crop Insurance, in addition to several other coverage programs for which the crop is now eligible.
As it stands, federal hemp crop insurance programs are available in select counties in 25 states. This year alone, "hemp producers insured 12,189 acres and 59 policies to protect $10.9 million in liabilities," USDA said.
As part of its overall outreach, the department launched a large-scale survey in August to gain insight into the hemp market that's emerged.
After requesting permission from the White House earlier this year to conduct the survey of about 20,000 hemp farmers, the agency's National Agricultural Statistics Service recently said that the forms are being finalized to be filled out via mail or online.
USDA is asking questions about plans for outdoor hemp production, acreage for operations, primary and secondary uses for the crop and what kinds of prices producers are able to bring in. The questionnaire lists preparations such as smokeable hemp, extracts like CBD, grain for human consumption, fiber and seeds as areas the department is interested in learning about.
Last year, USDA announced plans to distribute a separate national survey to gain insights from thousands of hemp businesses that could inform its approach to regulating the industry.
That survey is being completed in partnership with National Association of State Departments of Agriculture and the University of Kentucky. The department said it wanted to learn about "current production costs, production practices, and marketing practices" for hemp.
There's still much to learn about the burgeoning market, even as USDA continues to approve state regulatory plans for the crop. Recently, the agency approved a hemp plan submitted by Colorado, where officials have consistently insisted that the state intends to be a leader in the space.
While USDA's final rule for hemp took effect on March 22, the agency is evidently still interested in gathering information to further inform its regulatory approach going forward. Industry stakeholders say the release of the final rule is a positive step forward that will provide businesses with needed guidance, but they've also pointed to a number of policies that they hope to revise as the market matures such as USDA's hemp testing requirements.
The federal Small Business Administration's Office of Advocacy expressed a similar sentiment in a blog post in February, writing that it is "pleased with some of the changes that [USDA] has made to the rule, as they offer more certainty and are less burdensome to small farmers," but "some concerns remained unaddressed in the final rule."
USDA announced in April that it is teaming up with a chemical manufacturing company on a two-year project that could significantly expand the hemp-based cosmetics market.
Meanwhile, the U.S. Department of Energy (DOE) announced in August that it is sponsoring a project to develop hemp fiber insulation that's designed to be better for the environment and public health than conventional preparations are.
DEA Again Boosts 2022 Production Goals For Psychedelics Like Psilocybin, MDMA and DMT
Photo courtesy of Brendan Cleak.