Joe Biden Walks Back Marijuana 'Gateway Drug' Comment After Week Of Criticism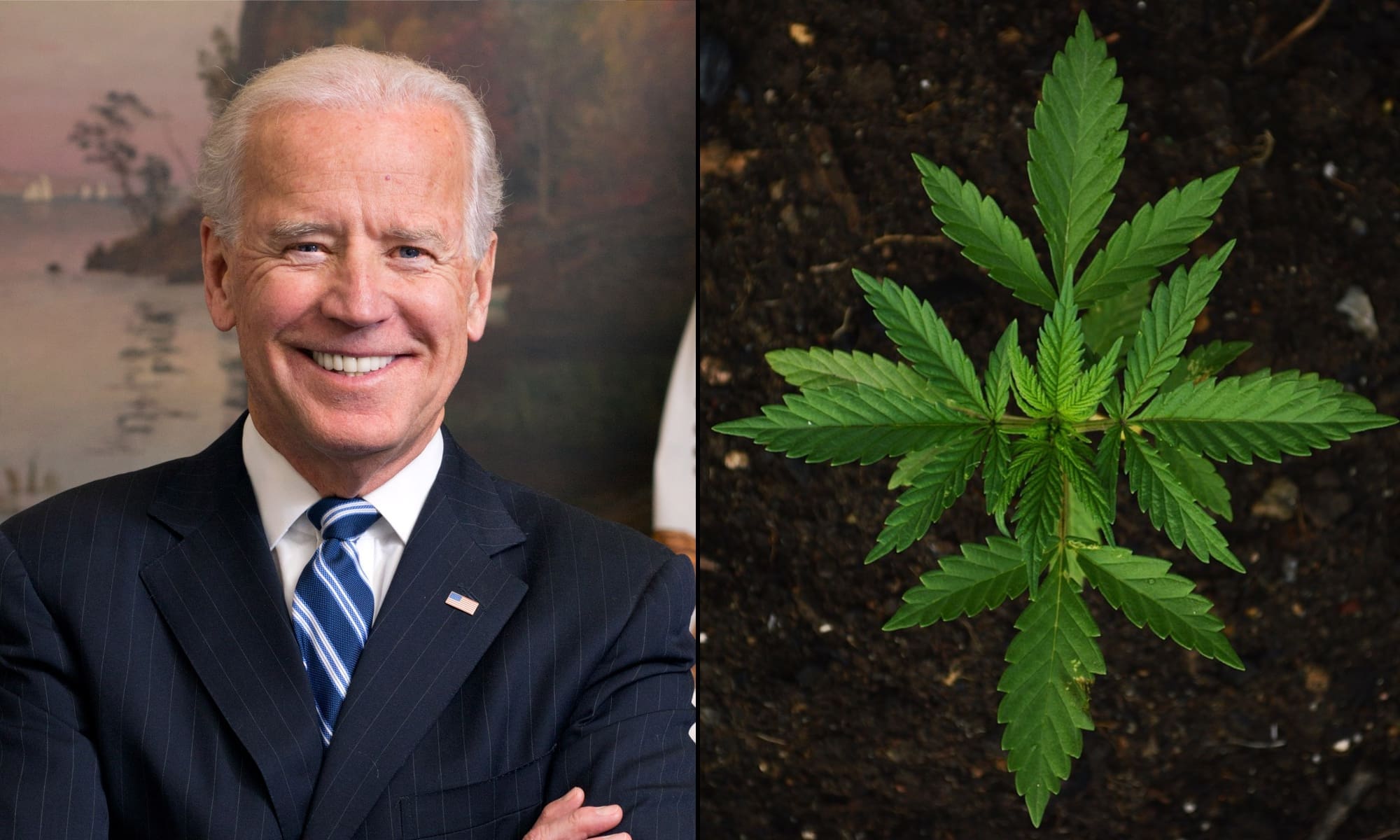 About one week after former Vice President Joe Biden said he opposed legalization in part because marijuana might be a gateway drug, the Democratic presidential candidate is now saying research doesn't support that position.
In a call with reporters on Monday, the Nevada Independent's Megan Messerly asked Biden whether he was wrong about suggesting that cannabis was a gateway to harder drugs at an earlier town hall event in Las Vegas.
Biden denied that he made the claim in the first place. "I didn't," he said. "I said some say pot was a gateway drug."
After noting that he supports decriminalization, expunging prior records, releasing those incarcerated for marijuana offenses and rescheduling the plant, the former vice president formally walked back his position on whether existing scientific research demonstrates that cannabis leads to the use of other substances.
"I don't think it is a gateway drug. There's no evidence I've seen to suggest that."
Here's @JoeBiden's full answer to me on whether he was wrong to suggest pot might be a gateway drug at a recent Las Vegas town hall.

"I don't think it is a gateway drug. There's no evidence I've seen that suggests that," he said. pic.twitter.com/DJzM7LutRy

— Megan Messerly (@meganmesserly) November 25, 2019
Click the image above to see the full transcript.
"That has been my position and continues to be my position," he said.
"With regard to the total legalization of it, there are some in the medical community who say it needs to be made a Schedule II drug so there can be research studies, as not whether it is a gateway drug but whether or not it, when used in other combinations, may have a negative impact on people overcoming other problems, including in fact on young people in terms of brain development—a whole range of things that are beyond my expertise. There are serious medical folks who say we should study it more. Not that we should make it illegal, that we should be in a position where we criminalize it but where we should look at it."
Listen to Joe Biden's new marijuana comments below:
Audio courtesy of KUNR Public Radio.
These latest comments are a lot different from what the former vice president said just last week. At the town hall, Biden said "there's not nearly been enough evidence that has been acquired as to whether or not it is a gateway drug."
"It's a debate, and I want a lot more before I legalize it nationally," he said. "I want to make sure we know a lot more about the science behind it."
Evidently, Biden took a crash course on cannabis in recent days.
Shortly after he made the gateway drug remarks, numerous high-profile lawmakers took him to task for peddling what's widely considered a debunked theory.
Rep. Alexandria Ocasio-Cortez (D-NY), for example, described the former vice president's remarks as a "Reagan-era talking point."
Sens. Bernie Sanders (I-VT) and Kamala Harris (D-CA), who are also presidential candidates, seemed to criticize Biden shortly after reports of the comments surfaced, implicitly contrasting their comprehensive legalization proposals with the former vice president's stance.
Entrepreneur Andrew Yang, who is also running for the Democratic nomination, accurately predicted that Biden's position would shift, though perhaps sooner than he anticipated.
The criticism over Biden's comments culminated during last week's presidential debate, where Sen. Cory Booker (D-NJ) proactively called out the former official for opposing cannabis legalization when it's "already legal for privileged people, and the war on drugs has been a war on black and brown people."
Sen. Booker on fmr. VP Biden's recent comments on the legalization of marijuana: "I thought you might have been high when you said it" #DemDebate pic.twitter.com/dQf55njB66

— MSNBC (@MSNBC) November 21, 2019
The senator's mother wasn't too keen on his joke about Biden being high when he made those remarks, however.
Shortly after Biden's comments were publicized on Monday, Booker's national press secretary, Sabrina Singh, questioned why the former vice president is maintaining his opposition to legalization when he now acknowledges that cannabis is not a gateway drug.
"If @JoeBiden finally agrees with @CoryBooker that marijuana is not a gateway drug, then why does he still oppose federal legalization?" she tweeted.
If @JoeBiden finally agrees with @CoryBooker that marijuana is not a gateway drug, then why does he still oppose federal legalization? https://t.co/x1ivgTWRzJ

— Sabrina Singh (@sabrinasingh24) November 25, 2019
But while the former vice president's present opposition to legalization puts him at odds with other candidates on the stage and the majority of the American public, it's not the only drug policy critique he's faced. Civil rights groups have similarly highlighted that Biden played a key role in advancing punitive anti-drug laws during his time in the Senate—legislative actions that will presumably be harder to walk back than an off-hand remark.
Trump Says Drug Prohibition Doesn't Work During Vaping Meeting
This story has been updated to include comment from Booker's press secretary and additional context.
Virginia Has Sealed 64,000 Marijuana Distribution Charges Since Legalization Took Effect This Summer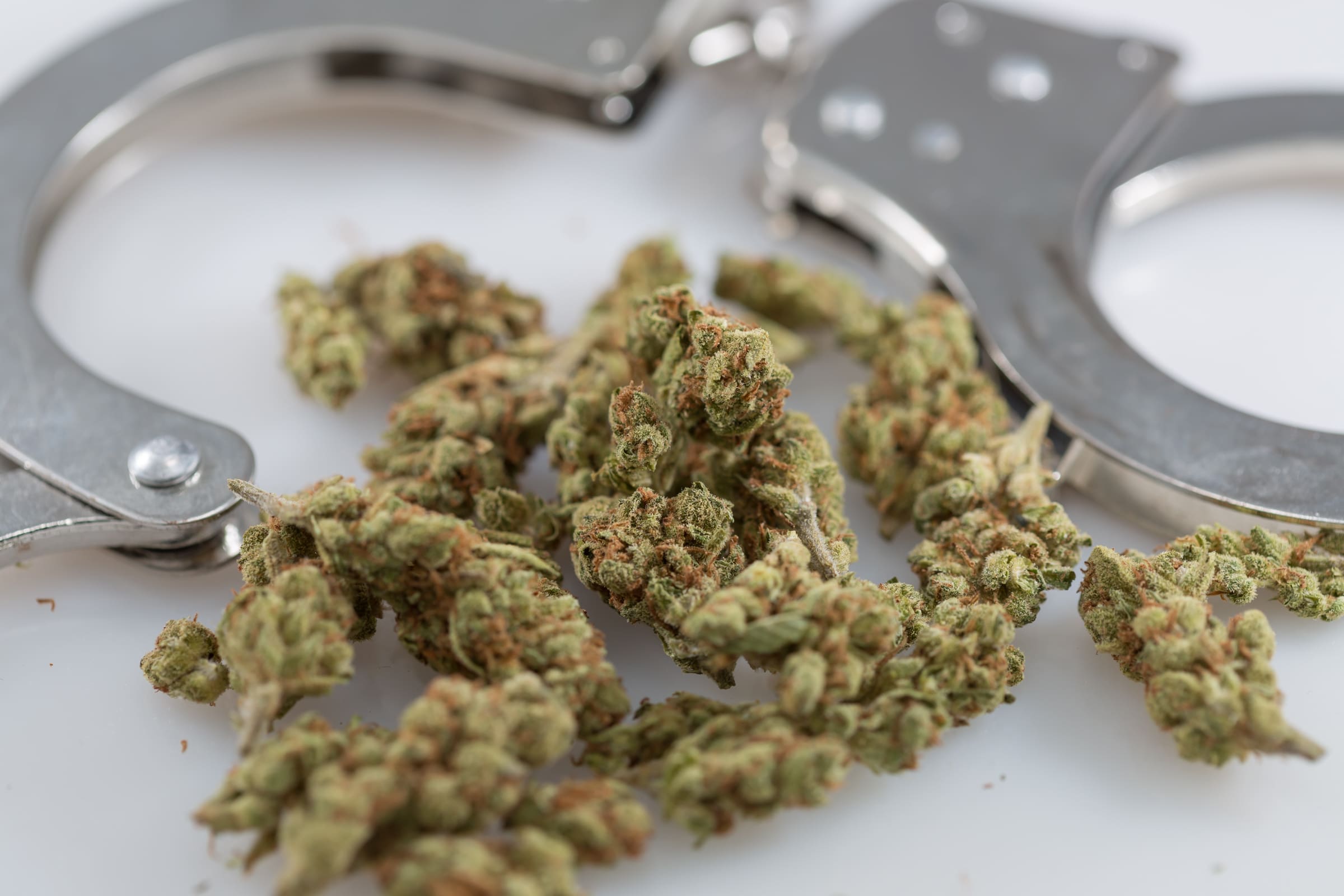 "These aren't just numbers and there are families attached."
By Ned Oliver, Virginia Mercury
Virginia has sealed records documenting more than 64,000 misdemeanor marijuana distribution charges since the state legalized the drug in July.
The figure came out Thursday during a meeting of the legislature's Cannabis Oversight Commission.
Officials said the records were scrubbed from the state's criminal record database, which is used by employers like school boards, state agencies and local governments to screen employees.
The state had already sealed 333,000 records detailing charges of simple possession last year after the state reduced the offense to a civil infraction on par with a traffic offense, said Shawn G. Talmadge, the Deputy Secretary of Public Safety and Homeland Security.
Lawmakers directed the state to expand that effort when they voted to broadly legalize recreational use of marijuana earlier this year.
The legislature also agreed to a broader expungement reform that will automatically seal other misdemeanor charges, including underage possession of alcohol, use of a fake ID, petit larceny, trespassing and disorderly conduct. Talmadge said those charges will remain in the system until the state finishes updating the software it uses to track criminal records.
"As of right now, the process is proceeding," he said.
The Virginia Joint Commission on Cannabis Oversight is meeting now.  You can find the agenda and links to livestream and to provide public comment at https://t.co/f1wsPn7SV7

— Jennifer McClellan (@JennMcClellanVA) October 14, 2021
Members of the oversight commission also heard from two advocates who urged them to move fast to address people currently imprisoned for marijuana offenses—a category of people the legalization legislation passed this year did not address.
Chelsea Higgs Wise, the leader of the advocacy group Marijuana Justice, and Gracie Burger, with the Last Prisoner Project, said Department of Corrections data suggests there are currently 10 people being held solely on serious marijuana charges.
They said it remains unknown how many more are being held because of marijuana related probation violations.
"These aren't just numbers and there are families attached," Burger said.
This story was first published by Virginia Mercury,
Nevada Sold More Than $1 Billion In Marijuana In One Year, Officials Report
DEA Proposes Dramatic Increase In Marijuana And Psychedelic Production In 2022, Calling For 6,300 Percent More MDMA Alone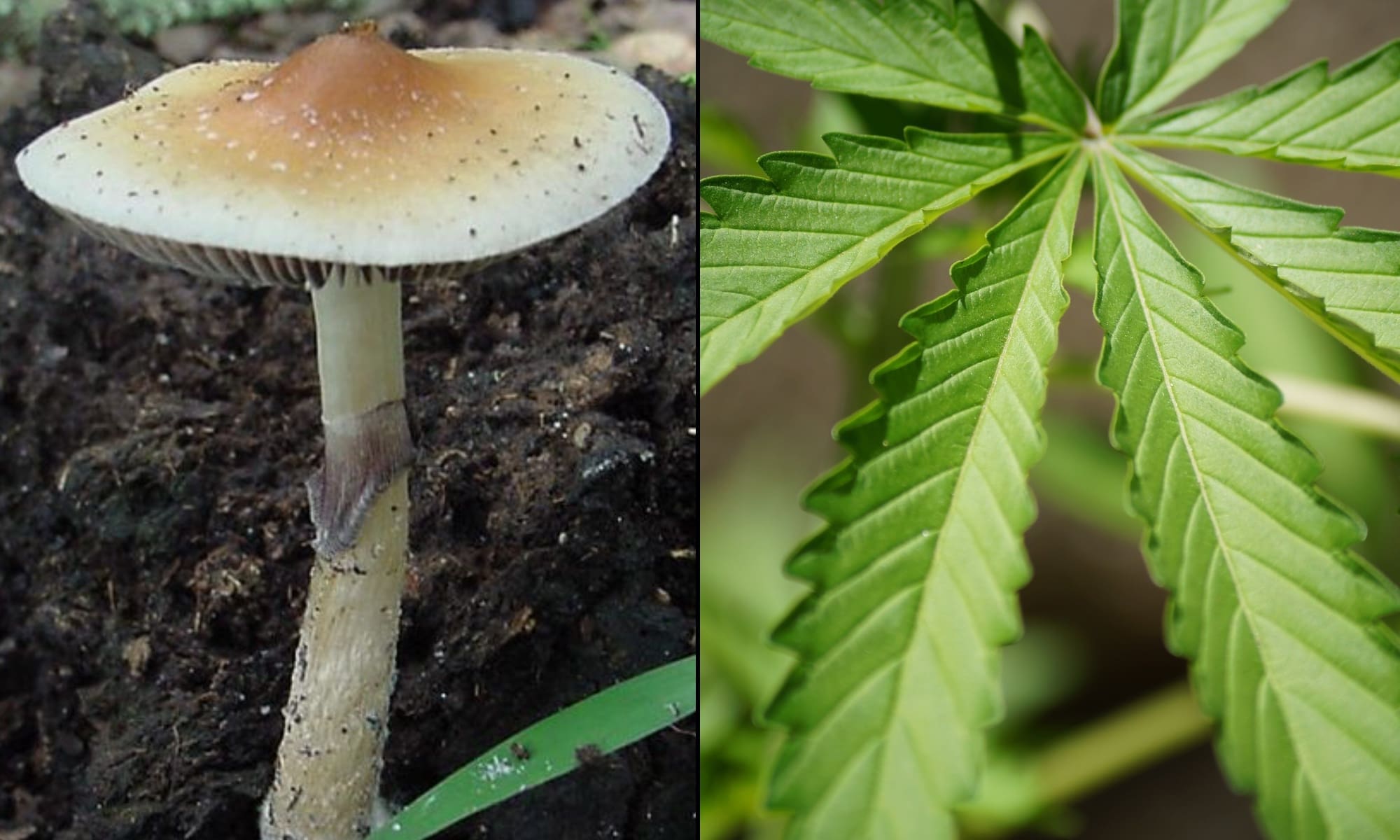 The Drug Enforcement Administration (DEA) is proposing a dramatic increase in the legal production of marijuana and psychedelics like psilocybin, LSD, MDMA and DMT to be used in research next year.
In a notice scheduled to be published in the Federal Register on Monday, the agency said there's been a "significant increase in the use of schedule I hallucinogenic controlled substances for research and clinical trial purposes," and it wants authorized manufacturers to meet that growing demand.
DEA had already massively upped its proposed 2021 quota for cannabis and psilocybin last month, but now it's calling for significantly larger quantities of research-grade marijuana and a broader array of psychedelics to be manufactured in 2022.
It wants to double the amount of marijuana extracts, psilocybin and psilocyn, quadruple mescaline and quintuple DMT. What especially stands out in the notice is MDMA. The agency is proposing an enormous 6,300 percent boost in the production of that drug—from just 50 grams in 2021 to 3,200 grams in the coming year—as research into its therapeutic potential continues to expand.
LSD would see a 1,150 percent increase, up to 500 grams of the potent psychedelic.
Marijuana itself would get a 60 percent boost under DEA's proposal, up to 3.2 million grams in 2022 from the 2 million grams last year.
Here's a visualization of the proposed quota increase from 2021 to 2022 for marijuana and cannabis extracts:
For all other THC, psilocybin, psilocyn and MDMA:
And for other psychedelic substances like LSD, mescaline and DMT:
DEA said in the Federal Register notice that it has been receiving and approving additional applications to "grow, synthesize, extract, and manufacture dosage forms containing specific schedule I hallucinogenic substances for clinical trial purposes" to achieve these ambitious quotas.
"DEA supports regulated research with schedule I controlled substances, as evidenced by increases proposed for 2022 as compared with aggregate production quotas for these substances in 2021," the agency said, adding that it working "diligently" to process and approve marijuana manufacturers applications in particular, as there's currently only one farm at the University of Mississippi that's permitted to cultivate the plant for research.
"Based on the increase in research and clinical trial applications, DEA has proposed increases in 3,4- Methylenedioxyamphetamine (MDA), 3,4-Methylenedioxymethamphetamine (MDMA), 5-Methoxy-N,N-dimethyltryptamine, Dimethyltryptamine, Lysergic acid diethylamide (LSD), Marihuana, Marihuana Extract, Mescaline, Psilocybin, Psilocyn, and All Other Tetrahydrocannabinols to support manufacturing activities related to the increased level of research and clinical trials with these schedule I controlled substances."
Here are the exact numbers for the proposed 2021 and 2022 quotas:
| | | |
| --- | --- | --- |
| Substance | 2021 | |
| Marijuana | 2,000,000 | 3,200,000 |
| Marijuana extract | 500,000 | 1,000,000 |
| All other tetrahydrocannabinol | 1,000 | 2,000 |
| Psilocybin | 1,500 | 3,000 |
| Psilocyn | 1,000 | 2,000 |
| MDMA | 50 | 3,200 |
| LSD | 40 | 500 |
| Mescaline | 25 | 100 |
| DMT | 50 | 250 |
| 5-MeO-DMT | 35 | 550 |
| MDA | 55 | 200 |
A 30-day public comment period will be open after the notice is formally published on Monday.
It's difficult to overstate just how significant the proposed 2022 increases are, but it's certainly true that scientific and public interest in marijuana and psychedelics has rapidly increased, with early clinical trials signaling that such substances show significant therapeutic potential.
National Institute on Drug Abuse (NIDA) Director Nora Volkow told Marijuana Moment in a recent interview that she was encouraged by DEA's previous proposed increase in drug production quota. She also said that studies demonstrating the therapeutic benefits of psychedelics could be leading more people to experiment with substances like psilocybin.
Advocates and experts remain frustrated that these plants and fungi remain in the strictest federal drug category in the first place, especially considering the existing research that shows their medical value for certain conditions.
A federal appeals court in August dismissed a petition to require the DEA to reevaluate cannabis's scheduling under the Controlled Substances Act. However, one judge did say in a concurring opinion that the agency may soon be forced to consider a policy change anyway based on a misinterpretation of the therapeutic value of marijuana.
Separately, the Washington State attorney general's office and lawyers representing cancer patients recently urged a federal appeals panel to push for a DEA policy change to allow people in end-of-life care to access psilocybin under state and federal right-to-try laws.
Singer Melissa Etheridge And Activist Van Jones Promote Psychedelics Reform As Movement Grows
Image element courtesy of Kristie Gianopulos.
Supreme Court Won't Hear Case On Legalizing Safe Drug Consumption Sites, But Activists Are Undeterred
The U.S. Supreme Court (SCOTUS) has rejected a request to hear a case on the legality of establishing safe injection sites where people can use illicit drugs in a medically supervised environment.
The justices announced on Tuesday that they decided against taking up the case raised by the nonprofit Safehouse, despite the pleas of attorneys general from 10 states and D.C. who recently filed amici briefs urging the court's involvement.
Representatives from 14 cities and counties, as well as the mayor of Philadelphia, which is at the center of the current case, also filed briefs in support of the case in recent days.
Safehouse was set to launch a safe consumption site in Philadelphia before being blocked by a legal challenge from the Trump administration. It filed a petition with the nation's highest court in August to hear the case.
But while the Supreme Court declined to take action—and the Biden administration passed up its voluntary opportunity to weigh in at this stage, which may well have influenced the justices' decision—activists say the battle will continue at a lower federal court level, where the administration will have to file briefs revealing its position on the issue.
Disappointed but not surprised U.S. Supreme Court declined to hear our case. We're pursuing our claims in federal court. As that litigation proceeds, Biden administration will have to take a position, which it avoided by waiving its right to respond to our Supreme Court petition.

— Safehouse (@SafehousePhilly) October 13, 2021
"We were disappointed that the government chose not to respond to our petition," Safehouse Vice President Ronda Goldfein told Filter. "They said, 'We're going to waive our right to respond,' [and] the Supreme Court declined to review our case. Ordinarily that sounds like the end of the road—but in our case we are still pursuing our claims in a different venue."
That venue will be the the federal district court in Philadelphia, where activists plan to submit multiple arguments related to religious freedom and interstate commerce protections. The Biden administration will be compelled to file a response in that court by November 5.
"If they don't respond, they lose," Goldfein said.
A coalition of 80 current and former prosecutors and law enforcement officials—including one who is President Joe Biden's pick for U.S. attorney of Massachusetts—previously filed a brief urging the Supreme Court to take up Safehouse's safe injection case.
Fair and Justice Prosecution, the group that coordinated the amicus brief, also organized a tour of Portugal for 20 top prosecutors in 2019 so they could learn about the successful implementation of the country's drug decriminalization law.
If the Supreme Court were to have taken the case and rule in favor of Safehouse, it could have emboldened advocates and lawmakers across the country to pursue the harm reduction policy.
The governor of Rhode Island signed a bill in July to establish a safe consumption site pilot program where people could test and use currently illicit drugs in a medically supervised environment. It became the first state in the country to legalize the harm reduction centers. It's not clear whether the Department of Justice will seek to intervene to prevent the opening of such facilities in that state.
Massachusetts lawmakers advanced similar legislation last year, but it was not ultimately enacted.
A similar harm reduction bill in California, sponsored by Sen. Scott Wiener (D), was approved in the state Senate in April, but further action has been delayed until 2022.
Florida Democratic Candidates For Governor Fight Over Who Supports Marijuana Reform The Most