Missouri Activists Take Steps To Put Marijuana Legalization Initiative On November Ballot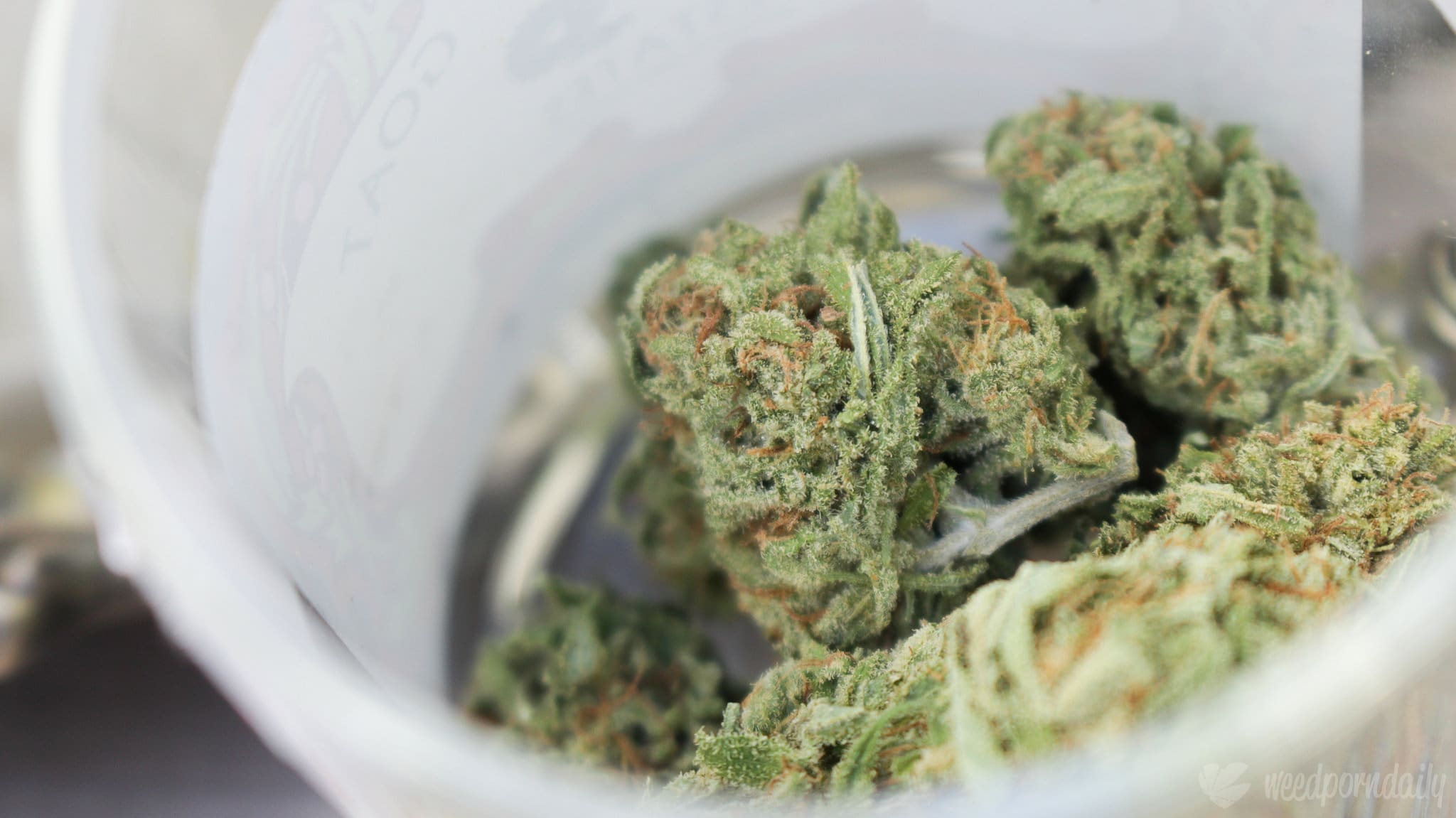 Missouri activists are gearing up for a push to put marijuana legalization on the state's November ballot.
A proposed constitutional amendment to legalize for adult use, which was submitted last year, has been cleared for signature gathering by the secretary of state, which certified the ballot title last month.
The initiative, which the campaign Missourians for a New Approach is backing and the national New Approach PAC is funding, would allow adults 21 and older to possess and purchase up to one ounce of cannabis from licensed retailers. Individuals would also be able to cultivate up to three plants for personal use.
A 15 percent excise tax would be imposed on recreational marijuana sales, with revenue going toward veterans' services, infrastructure and substance misuse treatment. According to a fiscal analysis, Missouri stands to bring in $86 million to $155 million in revenue annually by 2025.
The costs of implementation is estimated to be about $21 million initially, then decreasing to $6 million annually.
The proposal would also allow individuals with prior cannabis convictions to apply for resentencing or expungements.
"Missourians for a New Approach, in collaboration with New Approach PAC, is exploring the initiative petition process right now to determine the feasibility of allowing Missourians to vote on this important issue this year," campaign manager John Payne told the St. Louis Post-Dispatch.
"There is widespread support among Missouri voters to regulate, tax and legalize marijuana," he said. "The status quo has allowed an unsafe and unregulated black market to thrive in Missouri, while wasting law enforcement resources that would be better spent fighting serious and violent crimes."
The campaign will face a challenge if they ultimately begin signature gathering, as organizers must deliver about 160,000 signatures by mid-May.
Under the proposal, the state's Department of Health and Senior Services would be responsible for regulating the market and issuing licenses for cultivation facilities, retailers, testing laboratories and social consumption sites.
Marijuana products that are sold must be manufactured in Missouri, but text of the initiative also contains provisions stating that if federal laws change, regulators can change the rules to allow for cannabis imports and exports, provided any products that come into the state are subject to testing requirements.
The initiative also contains a series of restrictions, including banning billboard advertising in certain areas and selling marijuana edibles that appeal to children, prohibiting shops from publicly displaying their products and disallowing individuals with disqualifying felony convictions on their records from owning cannabis businesses (except for marijuana offenses or non-violent offenses that didn't result in incarceration and are at least five years old).
Local governments would be able to temporarily prohibit recreational cannabis businesses from operating in their jurisdictions up until the next general election following Election Day 2020. After that point, local governments could only impose a ban through voter approval of ballot measures.
Missouri voters approved a medical cannabis ballot measure in 2018 by a two-to-one margin. It was one of three medical legalization initiatives to make it on the ballot that year—a situation that could repeat itself this November, as there's a separate adult-use legalization proposal that was submitted to the secretary of state on Thursday that's available for public comment.
The state Department of Health and Senior Services would have to approve at least as many recreational cultivation facilities and retailers as there are medical cannabis operations in the state. If the number of applications exceeds the department's licensing cap, it would have to develop a grading system to score and select the winners.
Microbusiness licensees would be allowed to be vertically integrated, and owners could cultivate up to 150 flowering plants at a time. In order to qualify for a microbusiness license, the majority owner or owners would have to be economically disadvantaged or disabled veterans.
For the first year following implementation, licenses could only be approved for individuals who've lived in Missouri for at least a year prior to submitting an application.
The regulating agency would have to provide applications for licenses within nine months of the law's effective date, which would be December 3, 2020 if voters approve the ballot question. Applications would have to be accepted within one year, and the department would have six months to either approve or reject the submissions.
The proposal also includes provisions concerning the state's existing medical cannabis program. It stipulates that documents obtained from medical cannabis businesses licensees or applications are subject to state transparency laws. Additionally, the state's medical marijuana law would be amended to extend the amount of time that cannabis patient recommendations are valid and due for renewal from one to three years.
If the campaign is successful, Missouri would join a growing number of states where cannabis reform will go before voters in November. Already, a medical marijuana initiative has qualified in Mississippi, South Dakota voters will see both medical cannabis and adult-use legalization on the ballot and the New Jersey legislature approved a resolution to let voters decide on recreational legalization.
Read the full Missouri marijuana legalization initiative below:
Missouri Marijuana Legaliza… by Marijuana Moment on Scribd
Medical Marijuana Measure Officially Qualifies For Mississippi 2020 Ballot
Photo courtesy of WeedPornDaily.
Congressional Bill Filed To Protect Marijuana Consumers From Losing Public Housing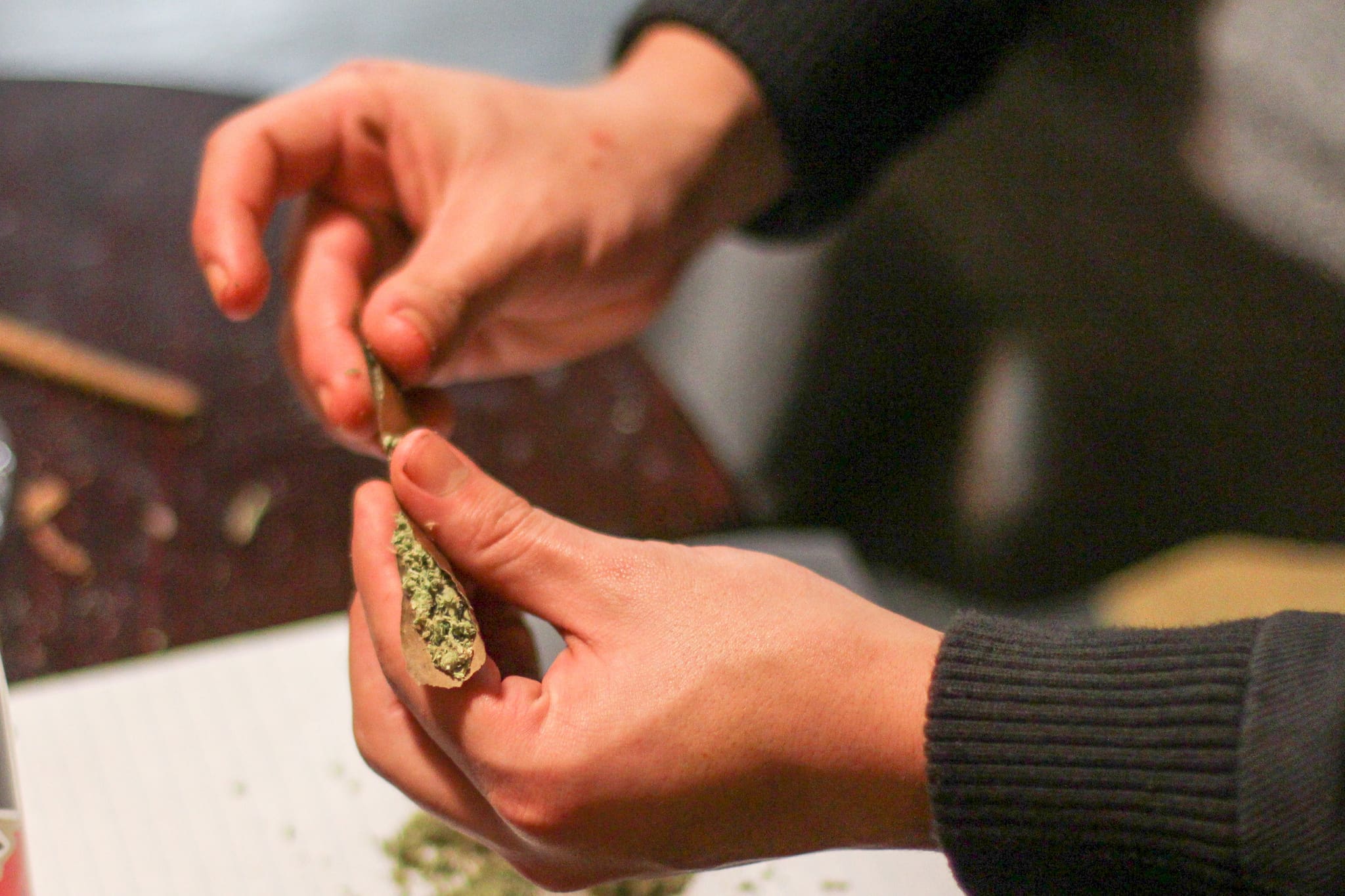 A congresswoman on Thursday reintroduced a bill that would allow people living in federally assisted housing to use marijuana in compliance with state law without fear of losing their homes.
As it stands, people living in public housing are prohibited from using controlled substances in those facilities regardless of state law, and landlords are able to evict such individuals. But the bill from Rep. Eleanor Holmes Norton (D-DC) would change that.
It would provide protections for people living in public housing or Section 8 housing from being displaced simply for using cannabis in states that have legalized it for medical or recreational purposes.
"Individuals living in federally assisted housing should not be denied admission, or fear eviction, for using a legal product," Norton said on Thursday. "Adult use and/or medical marijuana is currently legal in 36 states and the District of Columbia, and over 90 percent of Americans support legalized medical marijuana."
The legislation would also require the head of the Department of Housing and Urban Development (HUD) to enact regulations that restrict smoking marijuana at these properties in the same way that tobacco is handled.
"HUD, like DOJ, should not be allowed to enforce federal marijuana laws where states have taken action to legalize marijuana," the congresswoman said, referring to a congressionally approved rider that prevents the Department of Justice from interfering with state medical cannabis laws.
Norton filed earlier versions of the Marijuana in Federally Assisted Housing Parity Act in 2018 and 2019, but they did not receive hearings or votes.
In 2018, a Trump administration official said that she was working to resolve conflicting federal and state marijuana laws as it applies to residency in federally-subsidized housing, but it's not clear what came of that effort.
Rep. Alexandria Ocasio-Cortez (D-NY) also raised the issue during a committee hearing in 2019, pressing former HUD Secretary Ben Carson on policies that cause public housing residents and their families to be evicted for committing low-level offenses such as marijuana possession.
She pointed to two specific HUD policies: the "one strike" rule, which allows property managers to evict people living in federally assisted housing if they engage in illicit drug use or other crimes, and the "no fault" rule, which stipulates that public housing residents can be evicted due to illicit drug use by other members of their household or guests—even if the resident was unaware of the activity.
Ocasio-Cortez and then-Sen. Kamala Harris (D-CA) also filed legislation that year that would protect people with low-level drug convictions from being denied access to or being evicted from public housing.
Sen. Jeff Merkley (D-OR) also introduced an affordable housing bill last year that included a provision to prevent landlords from evicting people over manufacturing marijuana extracts if they have a license to do so.
Read the text of the marijuana housing legislation below: 
Norton cannabis housing bill by Marijuana Moment
Drug Possession Is Officially A Crime Again In Washington, But As A Misdemeanor Instead Of Felony
Photo courtesy of Martin Alonso.
FDA Clears Researchers To Study MDMA Use By Therapists Being Trained In Psychedelic Medicine
The Food and Drug Administration (FDA) has already authorized clinical trials into the therapeutic potential of MDMA for patients with post-traumatic stress disorders—but now it's given the green light to a psychedelics research institute to expand its studies by administering the substance to certain therapists.
Volunteer therapists who are being trained to treat people with PTSD will be able to participate in the Phase 1 trials to gain personal experience with the treatment option. This is a complementary research project that comes as the Multidisciplinary Association for Psychedelic Studies (MAPS) is in the process of conducting Phase 3 trials involving people with the disorder.
The development comes months after Canadian regulators announced that certain therapists would be allowed to take psilocybin in order to gain a better understanding of the psychedelic when treating patients.
MAPS sought permission to proceed with the therapist-specific trials in 2019, but FDA placed them on a 20-month hold because of concerns about the merits, risks and credentials of investigators. MAPS appealed that hold, providing evidence about the study's scientific value and ability of its staff, and FDA cleared them on Tuesday.
The U.S. FDA granted MAPS' appeal of the clinical hold on the Phase 1 #research study to assess the safety and psychological effects of #MDMA-assisted #therapy in healthy volunteer therapists.

Read the full press release: https://t.co/1PUJ9mpIQk pic.twitter.com/MnEyUSY6TB

— MAPS (@MAPS) May 13, 2021
The organization "chose to dispute" FDA's hold not just because of the impact it had on the planned studies, "but in an attempt to resolve an ongoing issue with the FDA regarding investigator qualifications across studies," it said in a press release on Wednesday.
"While the term 'dispute' may seem adversarial, this process can actually strengthen the relationship and trust between us and our review Division and ensures the Division has support on this project from the [FDA] Office of Neuroscience," MAPS Public Benefit Corporation (PBC) CEO Amy Emerson said. "This decision demonstrates how our strategic, data-driven strategy in challenging the FDA rulings can be successful."
Now MAPS is able to launch the Phase 1 clinical trials into MDMA-assisted therapy for therapists.
It will be designed to "measure development of self-compassion, professional quality of life, and professional burnout among clinicians delivering the treatment to patients," the association said.
Getting personal experience with the substance "is widely considered to be an important element in preparation and training to deliver psychedelic-assisted therapies."
This will "support the goals of the MDMA Therapy Training Program to provide comprehensive training to future providers," and it "builds capacity to deliver quality, accessible care to patients, pending approval of MDMA-assisted therapy as a legal prescription treatment," MAPS PBC Director and Head of Training and Supervision Shannon Carlin said.
FDA first granted MAPS's request for an emergency use authorization for MDMA in PTSD in 2017. The organization expects to complete its Phase 3 trails in 2022.
The scientific expansion move also comes as the psychedelics decriminalization movement continues to build in the U.S.
Nebraska Activists Relaunch Medical Marijuana Ballot Campaign After Legislative Filibuster Blocks Bill
Missouri Regulators Derail Medical Marijuana Business Ownership Disclosure Effort With Veto Threat
Missouri regulators say they feel requiring medical marijuana business license ownership disclosures under a House-approved amendment could be unconstitutional, and they may urge the governor to veto the legislation. 
By Jason Hancock, Missouri Independent
An effort by lawmakers to require disclosure of ownership information for businesses granted medical marijuana licenses was derailed on Thursday, when state regulators suggested a possible gubernatorial veto.
On Tuesday, the Missouri House voted to require the Department of Health and Senior Services provide legislative oversight committees with records regarding who owns the businesses licensed to grow, transport and sell medical marijuana.
The provision was added as an amendment to another bill pertaining to nonprofit organizations.
Its sponsor, Rep. Peter Merideth, D-St. Louis, said DHSS's decision to deem ownership records confidential has caused problems in providing oversight of the program. He pointed to recent analysis by The Independent and The Missourian of the 192 dispensary licenses issued by the state that found several instances where a single entity was connected to more than five dispensary licenses.
The state constitution prohibits the state from issuing more than five dispensary licenses to any entity under substantially common control, ownership or management.
On Thursday, a conference committee met to work out differences in the underlying bill between the House and Senate.
Sen. Eric Burlison, a Republican from Battlefield and the bill's sponsor, called the medical marijuana amendment an "awesome idea. I think it's awesome."
However, he said opposition from the department puts the entire bill in jeopardy.
"The department came to me," he said, "and said they felt that this was unconstitutional."
DHSS has justified withholding information from public disclosure by pointing to a portion of the medical marijuana constitutional amendment adopted by voters in 2018 that says the department shall "maintain the confidentiality of reports or other information obtained from an applicant or licensee containing any individualized data, information, or records related to the licensee or its operation… ."
Alex Tuttle, a lobbyist for DHSS, said if the bill were to pass with the medical marijuana amendment still attached, the department may recommend Gov. Mike Parson veto it.
The threat of a veto proved persuasive, as several members of the conference committee expressed apprehension about the idea of the amendment sinking the entire bill.
Merideth said the department's conclusion is incorrect. And besides, he said, the amendment is narrowly tailored so that the information wouldn't be made public. It would only be turned over to legislative oversight committees.
Rep. Jered Taylor, R-Republic, chairman of the special committee on government oversight, said the amendment is essential to ensure state regulators "are following the constitution, that they're doing what they're supposed to be doing."
The medical marijuana program has faced intense scrutiny in the two years since it was created by voters.
A House committee spent months looking into widespread reports of irregularities in how license applications were scored and allegations of conflicts of interest within DHSS and a private company hired to score applications.
In November 2019, DHSS received a grand jury subpoena, which was issued by the United States District Court for the Western District. It demanded the agency turn over all records pertaining to four medical marijuana license applications.
The copy of the subpoena that was made public redacted the identity of the four applicants at the request of the FBI. Lyndall Fraker, director of medical marijuana regulation, later said during a deposition that the subpoena wasn't directed at the department but rather was connected to an FBI investigation center in Independence.
More recently, Parson faced criticism for a fundraiser with medical marijuana business owners for his political action committee, Uniting Missouri.
The group reported raising $45,000 in large donations from the fundraiser. More than half of that money came from a PAC connected to Steve Tilley, a lobbyist with numerous medical marijuana clients who has been under FBI scrutiny for more than a year.
This story was first published by Missouri Independent.
GOP Senator Who Trashed Marijuana Banking Amendment Years Ago Is Now Cosponsoring Reform Bill