Missouri Activists Take Steps To Put Marijuana Legalization Initiative On November Ballot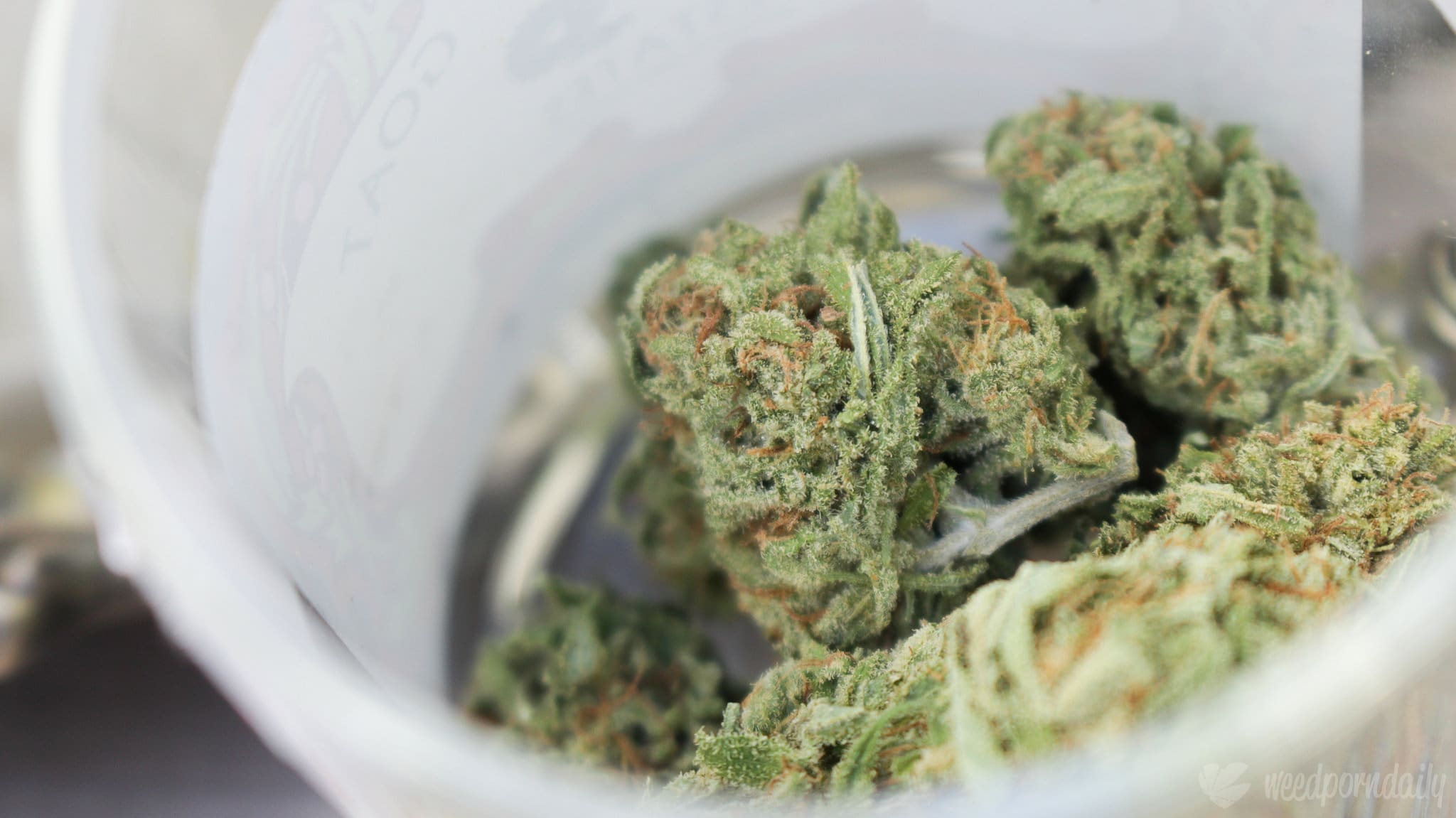 Missouri activists are gearing up for a push to put marijuana legalization on the state's November ballot.
A proposed constitutional amendment to legalize for adult use, which was submitted last year, has been cleared for signature gathering by the secretary of state, which certified the ballot title last month.
The initiative, which the campaign Missourians for a New Approach is backing and the national New Approach PAC is funding, would allow adults 21 and older to possess and purchase up to one ounce of cannabis from licensed retailers. Individuals would also be able to cultivate up to three plants for personal use.
A 15 percent excise tax would be imposed on recreational marijuana sales, with revenue going toward veterans' services, infrastructure and substance misuse treatment. According to a fiscal analysis, Missouri stands to bring in $86 million to $155 million in revenue annually by 2025.
The costs of implementation is estimated to be about $21 million initially, then decreasing to $6 million annually.
The proposal would also allow individuals with prior cannabis convictions to apply for resentencing or expungements.
"Missourians for a New Approach, in collaboration with New Approach PAC, is exploring the initiative petition process right now to determine the feasibility of allowing Missourians to vote on this important issue this year," campaign manager John Payne told the St. Louis Post-Dispatch.
"There is widespread support among Missouri voters to regulate, tax and legalize marijuana," he said. "The status quo has allowed an unsafe and unregulated black market to thrive in Missouri, while wasting law enforcement resources that would be better spent fighting serious and violent crimes."
The campaign will face a challenge if they ultimately begin signature gathering, as organizers must deliver about 160,000 signatures by mid-May.
Under the proposal, the state's Department of Health and Senior Services would be responsible for regulating the market and issuing licenses for cultivation facilities, retailers, testing laboratories and social consumption sites.
Marijuana products that are sold must be manufactured in Missouri, but text of the initiative also contains provisions stating that if federal laws change, regulators can change the rules to allow for cannabis imports and exports, provided any products that come into the state are subject to testing requirements.
The initiative also contains a series of restrictions, including banning billboard advertising in certain areas and selling marijuana edibles that appeal to children, prohibiting shops from publicly displaying their products and disallowing individuals with disqualifying felony convictions on their records from owning cannabis businesses (except for marijuana offenses or non-violent offenses that didn't result in incarceration and are at least five years old).
Local governments would be able to temporarily prohibit recreational cannabis businesses from operating in their jurisdictions up until the next general election following Election Day 2020. After that point, local governments could only impose a ban through voter approval of ballot measures.
Missouri voters approved a medical cannabis ballot measure in 2018 by a two-to-one margin. It was one of three medical legalization initiatives to make it on the ballot that year—a situation that could repeat itself this November, as there's a separate adult-use legalization proposal that was submitted to the secretary of state on Thursday that's available for public comment.
The state Department of Health and Senior Services would have to approve at least as many recreational cultivation facilities and retailers as there are medical cannabis operations in the state. If the number of applications exceeds the department's licensing cap, it would have to develop a grading system to score and select the winners.
Microbusiness licensees would be allowed to be vertically integrated, and owners could cultivate up to 150 flowering plants at a time. In order to qualify for a microbusiness license, the majority owner or owners would have to be economically disadvantaged or disabled veterans.
For the first year following implementation, licenses could only be approved for individuals who've lived in Missouri for at least a year prior to submitting an application.
The regulating agency would have to provide applications for licenses within nine months of the law's effective date, which would be December 3, 2020 if voters approve the ballot question. Applications would have to be accepted within one year, and the department would have six months to either approve or reject the submissions.
The proposal also includes provisions concerning the state's existing medical cannabis program. It stipulates that documents obtained from medical cannabis businesses licensees or applications are subject to state transparency laws. Additionally, the state's medical marijuana law would be amended to extend the amount of time that cannabis patient recommendations are valid and due for renewal from one to three years.
If the campaign is successful, Missouri would join a growing number of states where cannabis reform will go before voters in November. Already, a medical marijuana initiative has qualified in Mississippi, South Dakota voters will see both medical cannabis and adult-use legalization on the ballot and the New Jersey legislature approved a resolution to let voters decide on recreational legalization.
Read the full Missouri marijuana legalization initiative below:
Missouri Marijuana Legaliza… by Marijuana Moment on Scribd
Medical Marijuana Measure Officially Qualifies For Mississippi 2020 Ballot
Photo courtesy of WeedPornDaily.