Top GOP Congressman Presses Democratic Majority To Pass Marijuana Bill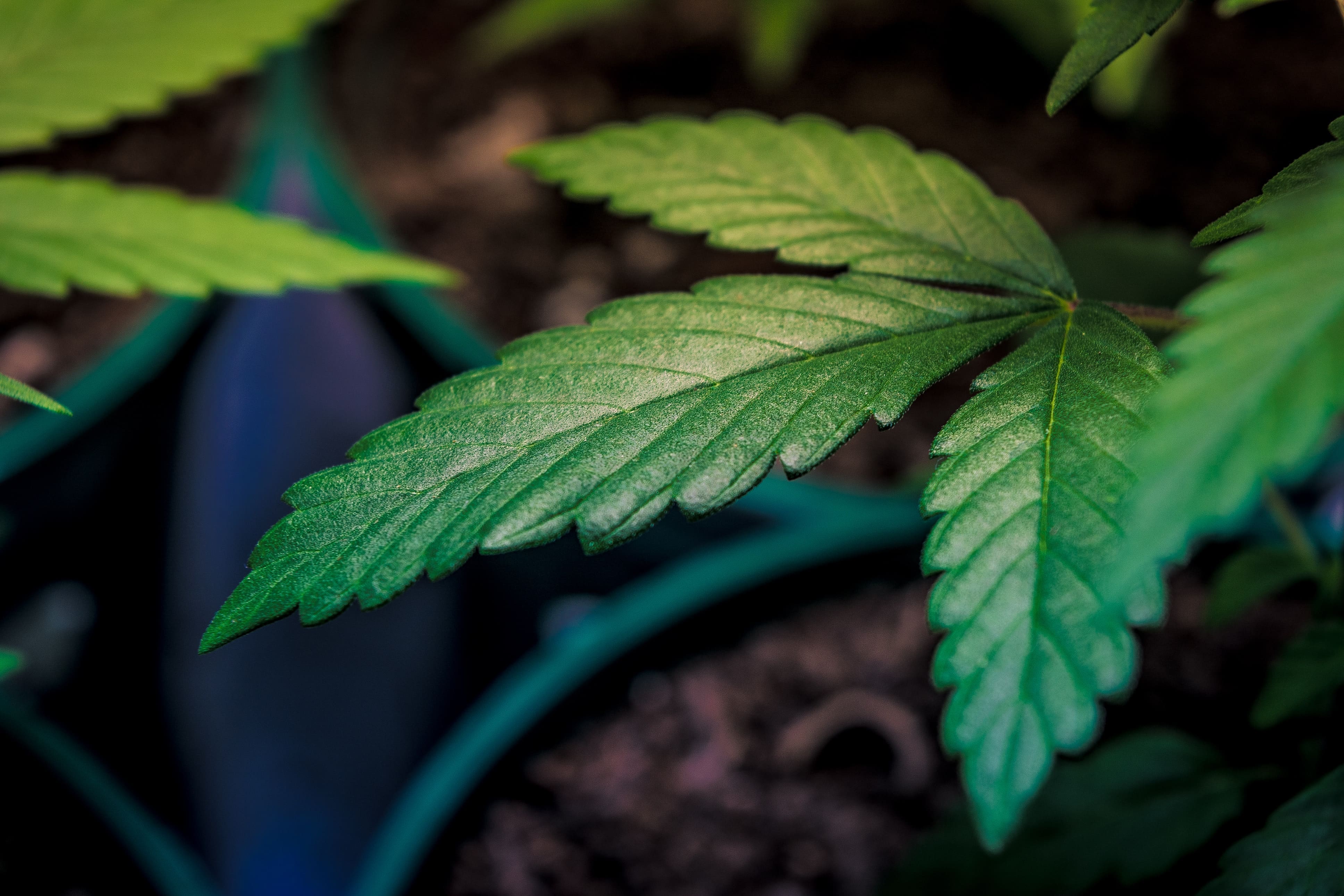 The U.S. House's top Republican on criminal justice issues is calling on the new Democratic majority to pass legislation to let states legalize marijuana without federal interference.
"The legal status of cannabis in the United States is in disarray. It is incumbent on Congress to clarify these issues and reform our federal laws," Rep. Doug Collins (R-GA), the ranking minority member on the House Judiciary Committee, wrote in a letter to the panel's chairman, Rep. Jerrold Nadler (D-NY), on Wednesday.
"More than 30 states and the District of Columbia have legalized the medicinal and/or recreational use of cannabis. Other states have opted to decriminalize cannabis possession, or to legalize the consumption of certain cannabis-derived extracts. Some states still prohibit cannabis use of any kind," Collins wrote, along with Rep. Matt Gaetz (R-FL), who co-signed the letter. "Given that the substance is still a Schedule I drug under federal law, this conflicting patchwork of state and federal laws has created a unique set of legal challenges."
The Republican lawmakers are endorsing the Strengthening the Tenth Amendment Through Entrusting States (STATES) Act, a bill to shield state cannabis laws from federal intervention.
"We believe this Committee and this Congress must act to clarify the rights and responsibilities, relative to cannabis, of individuals, physicians, businesses, medical patients, and law enforcement officials," they wrote. "We support the STATES Act, which was recently re-introduced in the 116th Congress, and we urge you to promptly hold a legislative hearing on legislative solutions that will resolve the confusion surrounding the legality of cannabis in the United States."
The STATES Act was introduced in both the House and Senate on Thursday. If enacted, it would block the federal government from punishing people for actions that are in compliance with state laws "relating to the manufacture, production, possession, distribution, dispensation, administration or delivery" of marijuana.
President Trump voiced support for a previous version of the cannabis bill filed last year by Sens. Elizabeth Warren (D-MA) and Cory Gardner (R-CO), which garnered nine other Senate cosponsors by the end of 2018. A companion House version had 45 members signed on.
Advocates are increasingly hopeful that the new legislation, or similar far-reaching marijuana reforms, are achievable this year.
Already, the House Financial Services Committee moved last month to approve a bill to increase marijuana businesses' access to banks with a bipartisan vote of 45 to 15.
And Rep. Jim McGovern (D-MA), the chairman of the powerful Rules Committee predicted in an interview last week that the House will pass legislation like the STATES Act "within the next several weeks."
The road to passage of the bill on the floor begins in the Judiciary Committee, hence the GOP lawmakers' letter to Nadler.
Support from a top Republican like Collins adds to pressure on Democrats to prioritize moving marijuana reforms, which are supported by a growing majority of voters, according to polls. Meanwhile, all of the Democratic party's major presidential candidates have endorsed legalization.
The support for the STATES Act marks a shift for Collins, who was the lead sponsor of criminal justice reform legislation signed into law by President Trump late last year but has opposed most marijuana reforms that have come before the House since he joined Congress in 2013.
In 2015, for example, he voted against a floor amendment to prevent the Department of Justice from interfering with state marijuana laws as well as narrower proposals covering only medical cannabis programs that year and in 2014.
And whereas the STATES Act would ease the issue of marijuana businesses' access to banks, Collins also opposed a 2014 amendment to shield financial services providers from being punished for working with the cannabis industry.
Between 2014 and 2016, he voted three times to oppose amendments that would allow military veterans to receive medical cannabis recommendations from their Department of Veterans Affairs doctors. And while Collins opposed two hemp amendments in 2014, he did back two similar measures in 2015. He also supported a 2015 amendment to shield people from being punished by the Justice Department for activity in compliance with state laws allowing limited access to CBD medical cannabis preparations.
The endorsement of far-reaching cannabis legislation by Collins, who has never before proactively signed his name onto a marijuana reform bill as a cosponsor, marks perhaps one of the biggest and most important conversions on Capitol Hill yet for legalization supporters.
A staffer for Collins said in January that he would be "unlikely to support" a move by Rep. Hakeem Jeffries (D-NY), who worked with the Georgia Republican on the successful criminal justice reform legislation called the First Step Act, to include language descheduling marijuana in a followup sentencing reform bill tentatively called the Next Step Act.
While the legislation Collins is endorsing wouldn't technically remove marijuana from the schedules of the Controlled Substances Act, it would specifically exempt anyone following a state cannabis law from being punished under the law.
"The STATES Act is a bipartisan solution to the biggest issue facing the cannabis industry today, which is the conflict between federal and state law and all of the negative repercussions that come with it," Neal Levine, CEO of the Cannabis Trade Federation, said. "Rep. Collins is highly respected on both sides of the aisle, a true constitutional conservative and comes from a state with no industry."
"If he can get behind the STATES Act, that only reinforces what we've been saying: this is the only piece of legislation that ends the untenable conflict between federal and state law that has a chance to pass into law during this Congress," Levine said.
For his part, Nadler, the Judiciary Committee chairman, said earlier this year that his committee might be taking up the issue of marijuana "fairly soon." Although he did not cosponsor last Congress's version of the STATES Act, he has signed onto other legislation to end federal marijuana prohibition in years past.
He also suggested in an interview last year that he might support legalizing drugs beyond marijuana. "Certainly the softer drugs like marijuana, there's no good reason at all that they cannot be legalized and regulated properly," he said, distinctly using the plural term "drugs."
Gaetz, who coauthored the new letter with Collins, is one of a handful of congressional Republicans who have played an especially active role in pushing his party to evolve on cannabis issues. A bill he sponsored to increase research on medical cannabis was approved by the Judiciary Committee last year when the House was under GOP control.