Marijuana Descheduling Could Be 'Next Step' In Congressional Criminal Justice Reform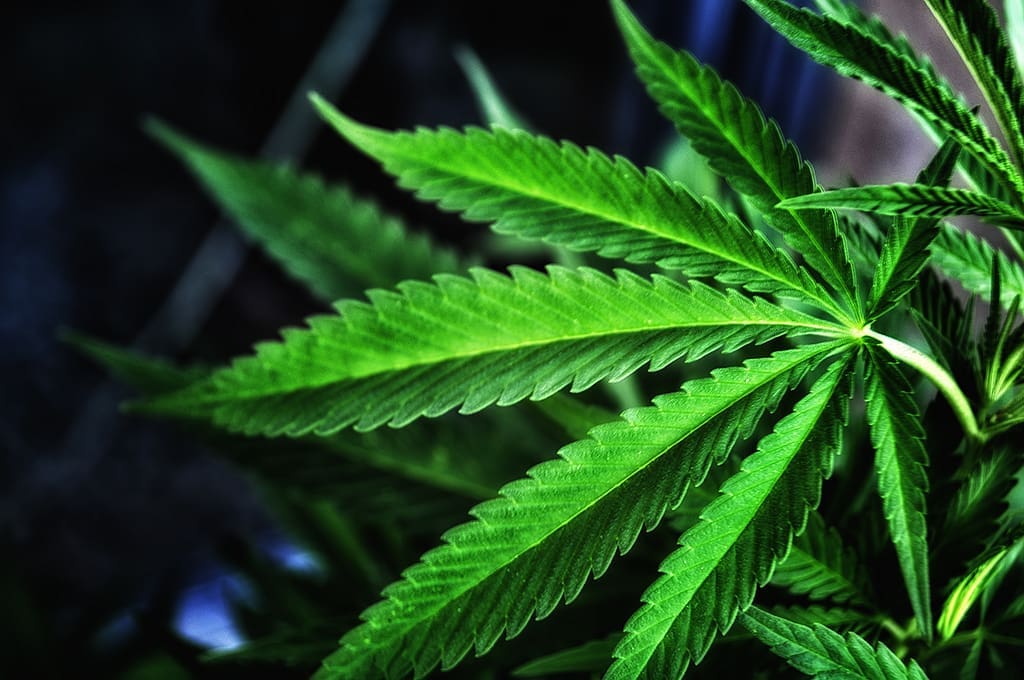 Lawmakers in Congress are already weighing additional criminal justice bills as a follow up to recently passed sentencing reform legislation.
Reps. Hakeem Jeffries (D-NY) and Douglas Collins (R-GA), who championed the successful First Step Act signed into law by President Trump last month, are now considering introducing a bill that would clear the criminal records of people with nonviolent drug convictions that occurred before Congress reduced minimum sentencing requirements, The Washington Post reported on Thursday.
The legislation, which Collins is tentatively describing as the "Next Step Act," is still in the early stages of being negotiated and drafted, would also restore people's ability to get certain jobs after serving their sentences.
Jeffries, the fifth top ranking Democratic in the House, says that provisions removing marijuana from the Controlled Substances Act should be on the table for inclusion in the bill, and he is holding open the possibility that the minority party will get on board with the idea.
"Descheduling marijuana at the federal level shouldn't actually be that controversial, and it's consistent with Republican principles of states' rights and federalism," he told the Post.
Jeffries previously described cannabis decriminalization as the natural "next step" in criminal justice reform after the First Step Act passed.
Thanks to @RepDougCollins @RepRichmond, the administration and a strong left-right coalition (the unusual suspects), historic criminal justice reform legislation is now law. Next step, Congress should DECRIMINALIZE MARIJUANA #FirstStepAct #EndMassIncarceration pic.twitter.com/PpJ1uku53C

— Hakeem Jeffries (@RepJeffries) December 21, 2018
"It's great to see a member of this stature among House Democrats make this commitment," Queen Adesuyi, policy coordinator with Drug Policy Alliance, told Marijuana Moment. "Jeffries is a long champion of marijuana reform and really gets how we cannot have a full conversation about criminal justice reform and economic justice without a conversation about ending marijuana prohibition in a way that centers those most harmed by its enforcement."
"I'm excited to see what his office will do as they lead on these efforts."
But while descheduling stands a good chance of passing in the Democratic-led House, it's not certain that Jeffries's GOP counterpart would attach his name to a criminal justice reform bill that includes significant cannabis policy changes. Collins would be "unlikely to support such a move," the Post reported, citing a staffer.
And the prospects of passage in the Republican-controlled Senate are even more dubious.
Still, Jeffries is optimistic that lawmakers of all stripes could get behind descheduling.
"There's a growing number of conservatives, libertarians and Republicans who are in agreement with Democrats, who believe that we should at least take a hard look at descheduling marijuana," he said.
Descheduling would be one way to address conflicting federal and state marijuana policies—something that attorney general nominee William Barr said was necessary as more states legalize cannabis during a confirmation hearing this week.
As it stands, marijuana is a Schedule I drug under the Controlled Substances Act, the most restrictive category. In the past, there have been efforts to reschedule cannabis in order to make it easier for researchers to access and study, but those efforts have so far stalled.
Federal Officials Recognize How Marijuana's Legal Status Blocks Research, Documents Show
Photo courtesy of Carlos Gracia.