Marijuana Descheduling Could Be 'Next Step' In Congressional Criminal Justice Reform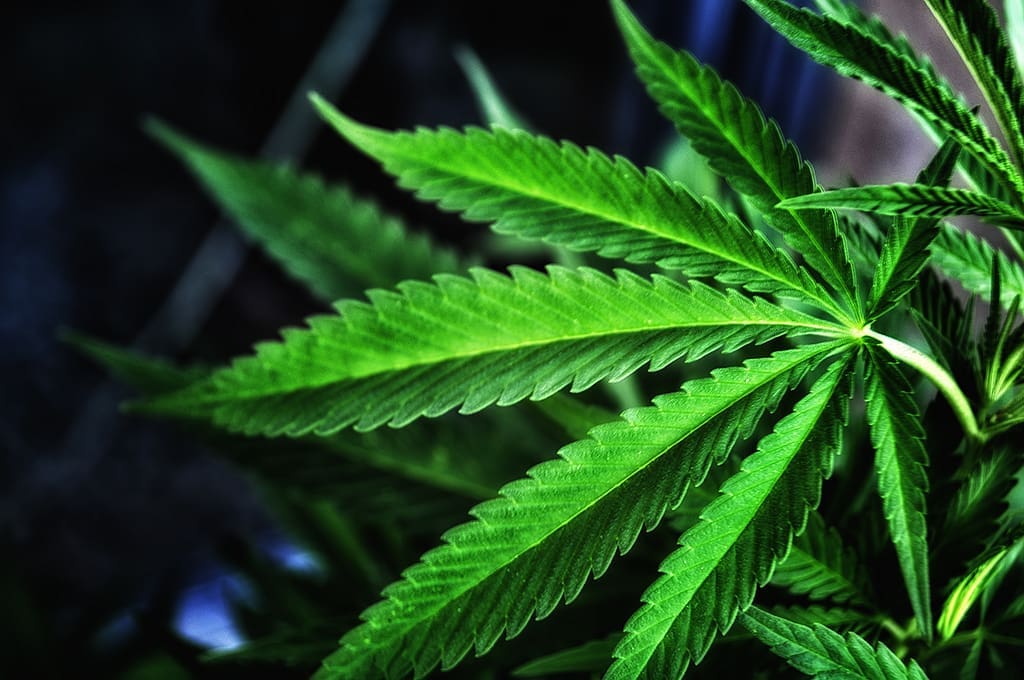 Lawmakers in Congress are already weighing additional criminal justice bills as a follow up to recently passed sentencing reform legislation.
Reps. Hakeem Jeffries (D-NY) and Douglas Collins (R-GA), who championed the successful First Step Act signed into law by President Trump last month, are now considering introducing a bill that would clear the criminal records of people with nonviolent drug convictions that occurred before Congress reduced minimum sentencing requirements, The Washington Post reported on Thursday.
The legislation, which Collins is tentatively describing as the "Next Step Act," is still in the early stages of being negotiated and drafted, would also restore people's ability to get certain jobs after serving their sentences.
Jeffries, the fifth top ranking Democratic in the House, says that provisions removing marijuana from the Controlled Substances Act should be on the table for inclusion in the bill, and he is holding open the possibility that the minority party will get on board with the idea.
"Descheduling marijuana at the federal level shouldn't actually be that controversial, and it's consistent with Republican principles of states' rights and federalism," he told the Post.
Jeffries previously described cannabis decriminalization as the natural "next step" in criminal justice reform after the First Step Act passed.
Thanks to @RepDougCollins @RepRichmond, the administration and a strong left-right coalition (the unusual suspects), historic criminal justice reform legislation is now law. Next step, Congress should DECRIMINALIZE MARIJUANA #FirstStepAct #EndMassIncarceration pic.twitter.com/PpJ1uku53C

— Hakeem Jeffries (@RepJeffries) December 21, 2018
"It's great to see a member of this stature among House Democrats make this commitment," Queen Adesuyi, policy coordinator with Drug Policy Alliance, told Marijuana Moment. "Jeffries is a long champion of marijuana reform and really gets how we cannot have a full conversation about criminal justice reform and economic justice without a conversation about ending marijuana prohibition in a way that centers those most harmed by its enforcement."
"I'm excited to see what his office will do as they lead on these efforts."
But while descheduling stands a good chance of passing in the Democratic-led House, it's not certain that Jeffries's GOP counterpart would attach his name to a criminal justice reform bill that includes significant cannabis policy changes. Collins would be "unlikely to support such a move," the Post reported, citing a staffer.
And the prospects of passage in the Republican-controlled Senate are even more dubious.
Still, Jeffries is optimistic that lawmakers of all stripes could get behind descheduling.
"There's a growing number of conservatives, libertarians and Republicans who are in agreement with Democrats, who believe that we should at least take a hard look at descheduling marijuana," he said.
Descheduling would be one way to address conflicting federal and state marijuana policies—something that attorney general nominee William Barr said was necessary as more states legalize cannabis during a confirmation hearing this week.
As it stands, marijuana is a Schedule I drug under the Controlled Substances Act, the most restrictive category. In the past, there have been efforts to reschedule cannabis in order to make it easier for researchers to access and study, but those efforts have so far stalled.
Federal Officials Recognize How Marijuana's Legal Status Blocks Research, Documents Show
Photo courtesy of Carlos Gracia.
Beto O'Rourke Proposes Drug War Reparations Funded By Marijuana Taxes
Marijuana would not only be legalized under a plan proposed on Thursday by Democratic presidential candidate Beto O'Rourke, but cannabis tax revenue would be used to directly repay formerly incarcerated people through a new "Drug War Justice Grant" program.
Unlike other contenders who have come around to supporting marijuana legalization in just the past couple of years, the former Texas congressman has long called for ending prohibition—and his new plan in many respects goes further than those rolled out by other campaigns.
Please visit Forbes to read the rest of this piece.
(Marijuana Moment's editor provides some content to Forbes via a temporary exclusive publishing license arrangement.)
Support Grows For Marijuana Legalization Bill In Colombia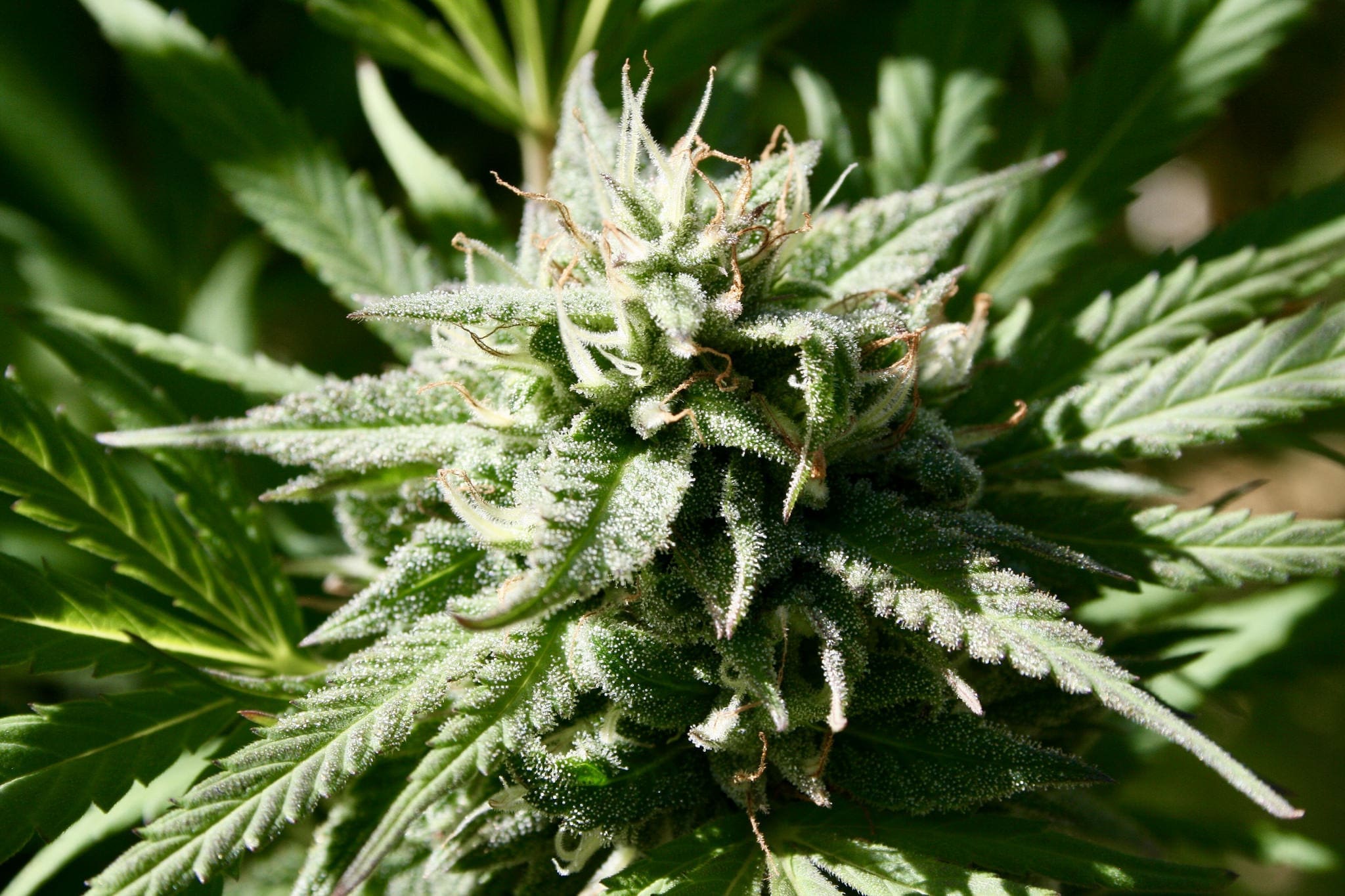 Colombia's legislature will soon take up a bill to legalize and regulate the production and consumption of marijuana for adults.
The legislation, which is being filed by Sen. Gustavo Bolivar of the opposition Colombia Humana party, seeks to end prohibition as a means of curtailing crime and supporting a public health-focused approach to drug policy.
Bolivar, an author who has written several books centered on drug trafficking, has characterized the bill as being about "regularization, not legalization," but it would provide for legal sales to adults with restrictions similar to those imposed for tobacco and alcohol. There would be penalties for selling to underage individuals and smoking wouldn't be permitted in public spaces.
The senator pointed to Uruguay, Canada and states in the U.S. as regulatory models for legalization.
"It has been proven that crime levels are lowered and public health is improved," he said, according to Colombia Reports.
Sen. Alberto Castilla Salazar of the leftist Polo Democrático party said that his coalition supports the reform measure.
Colombia debe superar el prohibicionismo y romper los vínculos de los grupos ilegales con el control del Cannabis, para que sea el Estado quien regule, defina las formas y entienda el consumo como problema de salud pública. Como @PoloDemocratico respaldamos está iniciativa. pic.twitter.com/YBDHqojENJ

— Alberto Castilla Salazar (@CastillaSenador) September 17, 2019
"Colombia must overcome prohibitionism and break the ties of illegal groups with the control of cannabis, so that it is the State that regulates, defines the forms and understands consumption as a public health problem," he said on Tuesday.
Sen. Julián Gallo Cubillos of the FARC party said his coalition supports the legislation and that it represents "a new way to fight the scourge of drug trafficking."
#Noticias// Partido FARC apoya radicación de proyecto que reglamenta el consumo de cannabis https://t.co/tBUPkG0sog pic.twitter.com/kk1zqiem1G

— Senado Colombia (@SenadoGovCo) September 18, 2019
The proposal has also garnered the support of former President Juan Manuel Santos, who has been an outspoken advocate for ending the war on drugs. His Liberal party could make or break the legislation depending on where members fall.
While left and center-left lawmakers seem largely united around legalizing marijuana, the issue will likely face resistance from President Ivan Duque, who last year signed a decree banning low-level possession of cannabis and cocaine despite court rulings that such activity is permissible.
As Colombia Reports noted, however, Duque's far-right Democratic Center party is in the minority.
"We'll have to see how many senators are left to former president Juan Manuel Santos and see how public opinion receives the idea that marijuana can be consumed in public spaces," Sen. Paloma Valencia, a member of the president's party, said.
If the country does opt to pursue a regulated cannabis program, it will join Mexico, where lawmakers are readying legislation to legalize marijuana for adult use following a Supreme Court ruling establishing that a ban on possession and cultivation for personal use is unconstitutional.
Former White House Drug Czar Offers Marijuana Legalization Advice To Mexico
Photo courtesy of Brian Shamblen.
Marijuana Offenses Would No Longer Get Immigrants Deported Under New Congressional Bill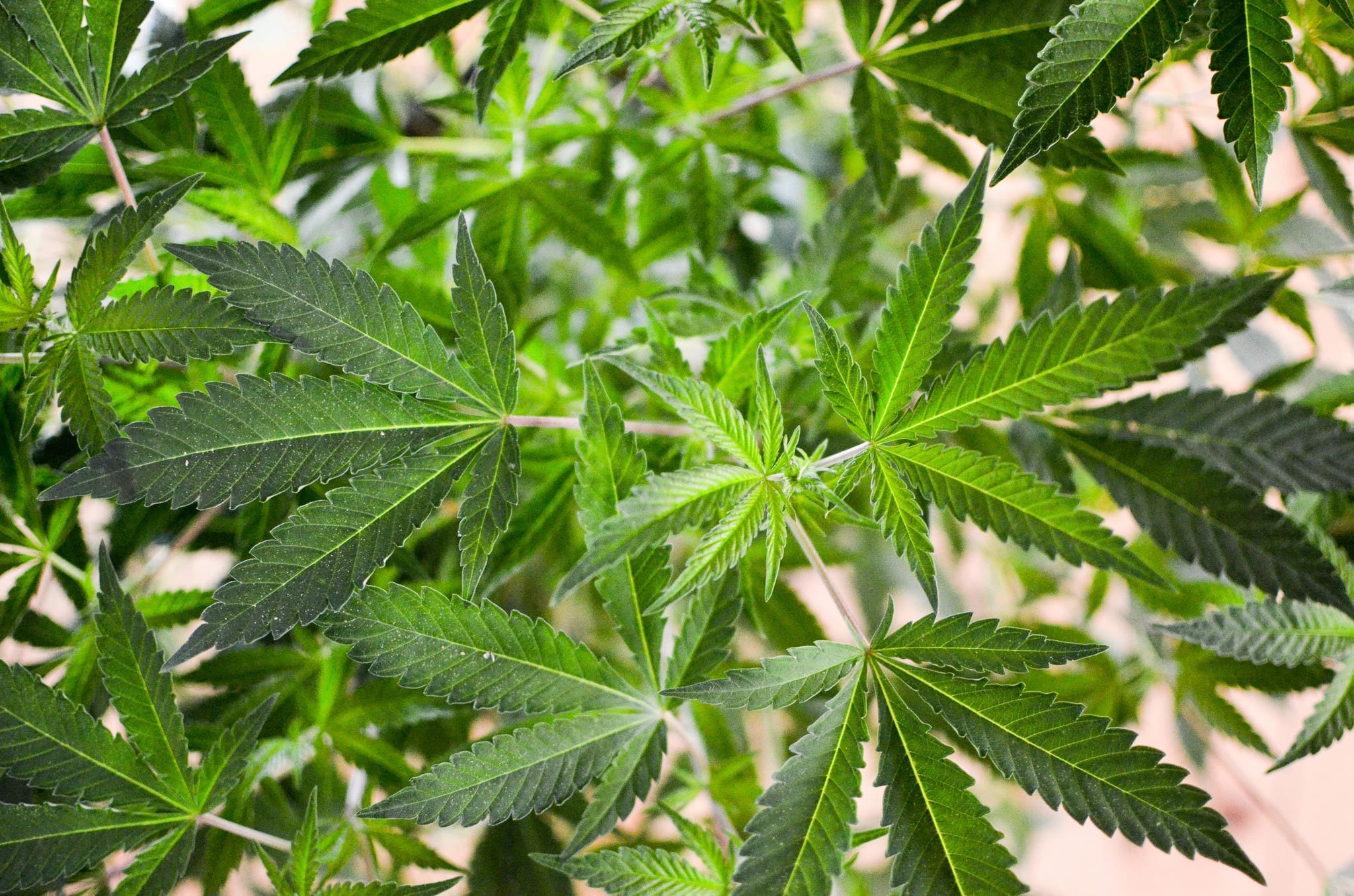 The fourth highest-ranking Democrat in the House introduced a bill on Wednesday designed to protect immigrants from being deported or denied entry into the U.S. over low-level marijuana offenses.
Assistant Speaker Ben Ray Luján (D-NM) filed the Removing Marijuana from Deportable Offenses Act, which stipulates that "any offenses involving the use, possession, or distribution of marijuana shall not be considered as grounds of inadmissibility."
It would further allow immigrants who've been denied a visa or deported due to cannabis offenses to reapply or have their visa reissued.
In a press release, Luján said that the legislation is necessary in order to combat what he described as the "despicable" weaponization of marijuana against immigrant communities by the Trump administration. According to Human Rights Watch, 34,000 immigrants were deported from 2007 to 2012 for cannabis possession.
🚨JUST IN: Proud to introduce #MarijuanaJusticeReform legislation to end President Trump's attacks on immigrants & #DREAMers.

Minor marijuana use should not be grounds for deportation – it's a wasteful use of resources and separates families. It's time to end these injustices. pic.twitter.com/G6y6EzbA1z

— Ben Ray Luján (@repbenraylujan) September 18, 2019
"The federal government should not be wasting resources to wreak havoc on immigrant families when there are children held in border camps that are desperate for legal services, hygiene products, and basic humanitarian care," he said. "Providing care for these children and families should be where the Trump administration devotes its funding – not working as a deportation force."
"I'm proud to be fighting for this legislation to hold President Trump accountable and defend our immigrant communities from senseless and hateful policies," he said.
The legislation is identical to a companion bill that Sen. Cory Booker (D-NJ) introduced in June.
"This Administration's efforts to use marijuana possession as a tool for deportation is misguided and does not make our communities safer," Booker said. "Limited law enforcement resources should not be wasted on deporting people for something two of the last three presidents have admitted to doing."
Earlier this year, U.S. Citizenship and Immigration Services issued a memo stating that immigrants are ineligible for citizenship if they use marijuana or engage in cannabis-related activities, including employment in a state-legal cannabis business, because such activity is not consistent with "good moral character."
So far, the House version has 21 cosponsors, including Reps. Earl Blumenauer (D-OR), Lou Correa (D-CA), Barbara Lee (D-CA), Jim McGovern (D-MA), Eric Swalwell (D-CA), Dina Titus (D-NV), Nydia Velázquez (D-NY), and Bonnie Watson Coleman (D-NJ).
Dozens of states have legalized or decriminalized marijuana use & possession, but the Trump administration is using minor marijuana use to deport immigrant families.
It's wrong.

And it's why @RepBenRayLujan introduced #MarijuanaJusticeReform legislation.
Let's get it passed.

— Rep. Nydia Velazquez (@NydiaVelazquez) September 18, 2019
"We're the closest that we have ever been to ending marijuana prohibition across the United States; it's vital that individuals and communities that continue to bear the brunt of prohibition do not get left behind—that includes noncitizens," Queen Adesuyi, policy coordinator for Drug Policy Alliance, said. "Marijuana has been one of the leading causes for deportation, destroying the lives of countless individuals and families over a substance that is now the center of an industry bringing in billions in profits."
FWD.us President Todd Schulte called the proposal "commonsense legislation that will help keep families together and ensure taxpayer dollars aren't wasted on cruelly deporting individuals with low-level offenses."
Dozens of states have legalized or decriminalized marijuana use and possession, but the Trump admin. is using minor marijuana use to deport immigrant families.

This is wrong and it's why I joined @RepBenRayLujan in his #MarijuanaJusticeReform efforts. pic.twitter.com/Pp5qZQ1A7c

— Rep. Veronica Escobar (@RepEscobar) September 18, 2019
"The status quo of marijuana criminalization is irrational and discriminatory towards tens of thousands of otherwise law-abiding aspiring Americans who pose no safety risk to the United States," NORML Political Director Justin Strekal said. "Public opinion and policy surrounding cannabis are rapidly shifting, which is why we must ensure that those who strive to achieve the American Dream are treated with dignity."
Also this week, Luján became of cosponsor of separate far-reaching legislation to remove marijuana from the Controlled Substances Act and divert funds toward programs to begin repairing the damage of the war on drugs.
Read the text of Luján's marijuana and immigration bill below:
Lujan marijuana bill by Marijuana Moment on Scribd
Key Congressional Chair Says Marijuana Banking Vote Will Happen Over Groups' Objections
Photo courtesy of Philip Steffan.