Top Federal Drug Agency Seeking Marijuana Grower Able To Cultivate And Analyze 4 Million Grams Of Cannabis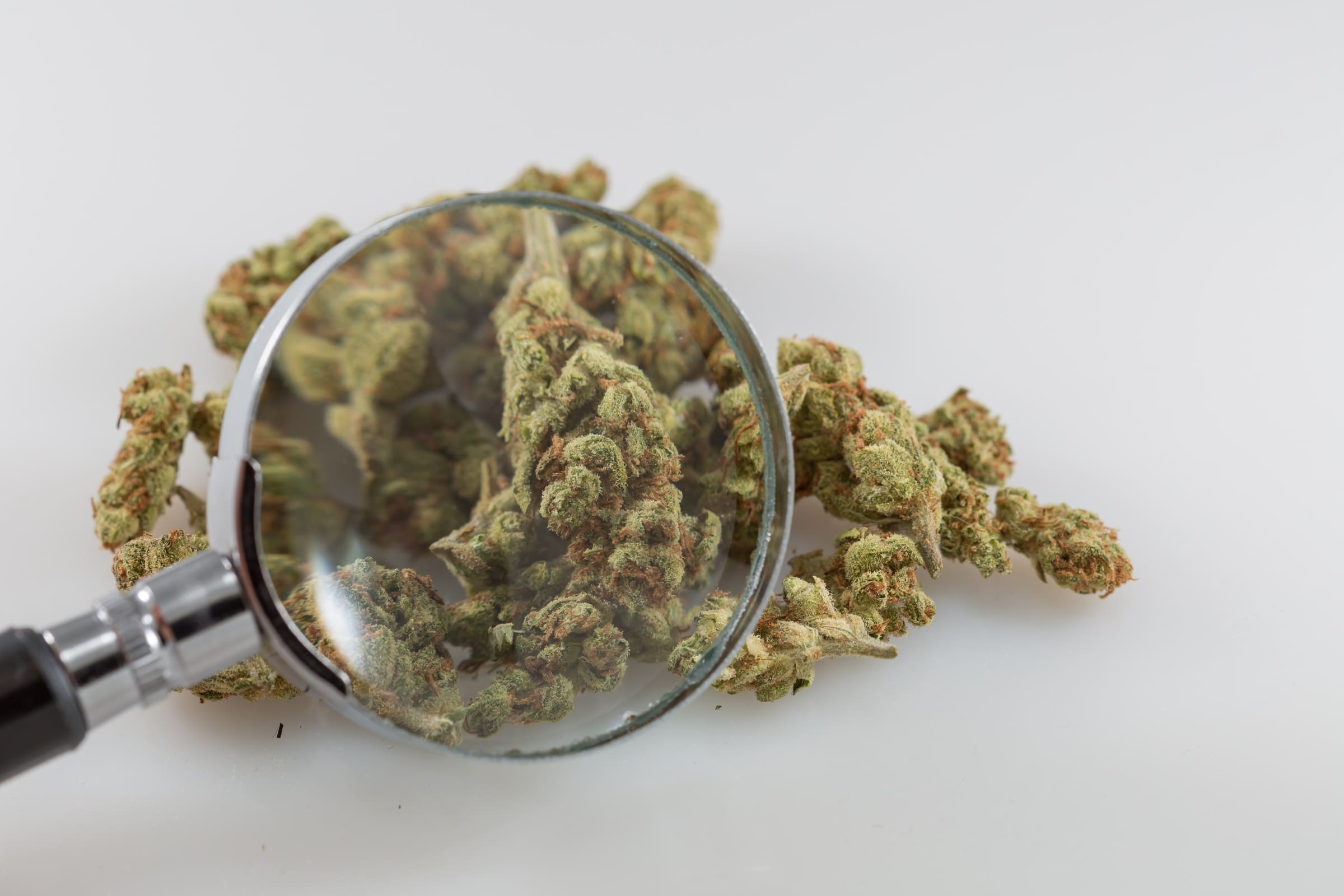 A top federal drug agency is now officially soliciting proposals for a contractor to grow, harvest and analyze millions of grams of marijuana for research purposes.
The National Institute on Drug Abuse (NIDA) published a request for proposal (RFP) notice last week, stating that it's seeking manufacturers that are capable of cultivating, testing and rolling joints of about four million grams of cannabis over a five-year period.
For more than 50 years, NIDA has relied exclusively on marijuana grown by a single farm at the University of Mississippi for studies that it oversees. But in recent months, several additional cultivators have been licensed. If one of those is awarded a contract under the new RFP, it will finally end the half-century monopoly—though NIDA said it "reserves the right to make a single award, multiple awards, or no award at all to the solicitation."
Applicants must possess a Schedule I research registration from the Drug Enforcement Administration (DEA) in order to supply NIDA with the bulk marijuana. The 172-page RFP lays out the extensive requirements for contractors and descriptions of the tasks.
"The primary purpose of this contract is to provide materials to support research on marijuana (cannabis) and its constituents," the RFP says. "Studies require a source of cannabis materials with consistent and predictable potency, free of contamination and in sufficient amounts to support a wide variety of research needs."
"The Contractor shall produce or procure cannabis, cannabis extract and other cannabis-derived materials for basic and clinical research, and conduct quantitative and qualitative analysis, stability determination, and recommended storage conditions for these products for approved research. Cannabis is used in a large variety of research projects and this contract serves as a source of such material in the U.S from the Federal government. The Contractor shall provide sufficient quantities of cannabis to meet anticipated needs as directed by the NIDA Contracting Officer's Representative (COR)."
When NIDA says that it's looking for a contractor that's capable of growing "sufficient quantities" of marijuana, it means a lot of marijuana.
The proposal says that manufacturers should be able to cultivate about 4,000 kilograms (roughly 8,800 pounds) of cannabis over the five-year contract period, from March 23, 2023 to March 22, 2028.
For the first "task," the agency said it expects to procure 500 kilograms within the first year. That's the equivalent of about 1.6 million standard joints, just for the first part of the contract. All told, the contractor would need the capacity to grow the equivalent of about 12.5 million joints worth of cannabis during the duration of the contract.
NIDA said that the contractor must "grow cannabis, produce research and cGMP-grade bulk cannabis and cannabis cigarettes, and maintain a stock of cannabis preparations such as bulk and cigarettes of varying potencies of various cannabinoids, and cannabis extracts for distribution."
The agency also seems to have received the message from lawmakers and scientists that the current supply of "research-grade" cannabis is not quite up to par, with one widely cited study finding that the content of the government's marijuana is more chemically similar to non-intoxicating hemp than marijuana that's available in state-legal commercial markets across the country.
The RFP states that the contractors must "make sound effort to grow and produce cannabis products that match the formulations and cannabinoid profiles of confiscated samples and products currently available on the recreational and/or medical cannabis market."
Experts, including NIDA Director Nora Volkow, have pushed to further diversify the supply of marijuana that's available to researchers by letting them obtain cannabis from the state-legal retailers themselves, but that still isn't allowed.
President Joe Biden did sign an infrastructure bill last November that includes provisions aimed at allowing researchers to study the actual marijuana that consumers are purchasing from those dispensaries, but it's an incremental reform that simply requires officials to produce a report with recommendations on further action after two years.
In any case, the new RFP suggests that NIDA is doing what it can within its administrative authority to better align the products available to researchers and consumers.
DEA has so far authorized a total of seven facilities to grow marijuana for research purposes, and so it's likely to be an intense competition to become the second federally authorized supplier in the country.
NIDA previewed some details about the proposal in July after releasing an initial "sources sought" notice this year, but it just started accepting bids on September 14. Interested parties have until October 28 submit their completed proposals.
It's not just the supply of government-grown cannabis that's impeded research; scientists also say that the Schedule I status of marijuana under the Controlled Substances Act is prohibitive on its own, discouraging researchers from taking on cannabis studies.
Even the NIDA's director said that she's personally reluctant to go through the onerous process of getting approval to study Schedule I drugs like marijuana.
National Center for Complementary and Integrative Health (NCCIH) Director Helene Langevin recently said that marijuana research is "fraught with hurdles"—including its continued prohibition under federal law—that need to be addressed in order to unlock studies on areas such as how cannabinoids can serve as "safer tools" than opioids in managing pain.
Langevin said that much of the federally funded research on marijuana to date has "narrowly focused on the potential harms" of THC. And she argued that it's important to gain a more holistic scientific understanding of the plant and its components' potential benefits and harms.
It's with that objective in mind that NCCIH, which falls under the National Institutes on Health (NIH), recently published a "Request for Information" (RFI), soliciting feedback from the scientific community "about its interest in and barriers to research on the health effects of cannabis and its constituents."
NCCIH separately posted a Notice of Special Interest (NOSI) in July in order to promote "mechanistic research" into minor cannabinoids like CBG, CBN and delta-8 THC.
Meanwhile, NIDA also announced in June that it plans to provide $1.5 million in funding to support researchers who can develop a medical marijuana registry to track everything from how patients are obtaining and consuming cannabis to their health outcomes.
The agency has also expressed interest in funding studies on differing cannabis regulatory models that are in place in states across the country.
Separately, a bipartisan duo of congressional lawmakers recently filed a bill to set a federal marijuana research agenda and create a designation for universities to carry out cannabis studies with federal grant money. The legislation from Reps. Scott Peters (D-CA) and Dave Joyce (R-OH) is titled the "Developing and Nationalizing Key Cannabis Research Act," or the DANK Cannabis Research Act.
The bill filing came on the same week that the U.S. House of Representatives separately voted to approve another bipartisan marijuana research bill that's also intended to expedite and simplify the process of receiving authorization to study the risks and benefits of marijuana.
That measure, which would not allow researchers to study dispensary cannabis, is expected to be taken up by the Senate in short order before potentially being sent to the president's desk.
Arkansas Supreme Court Says Votes Will Be Counted For Marijuana Initiative On November Ballot