Canadian Government Will Respond To Psychedelics Decriminalization Petition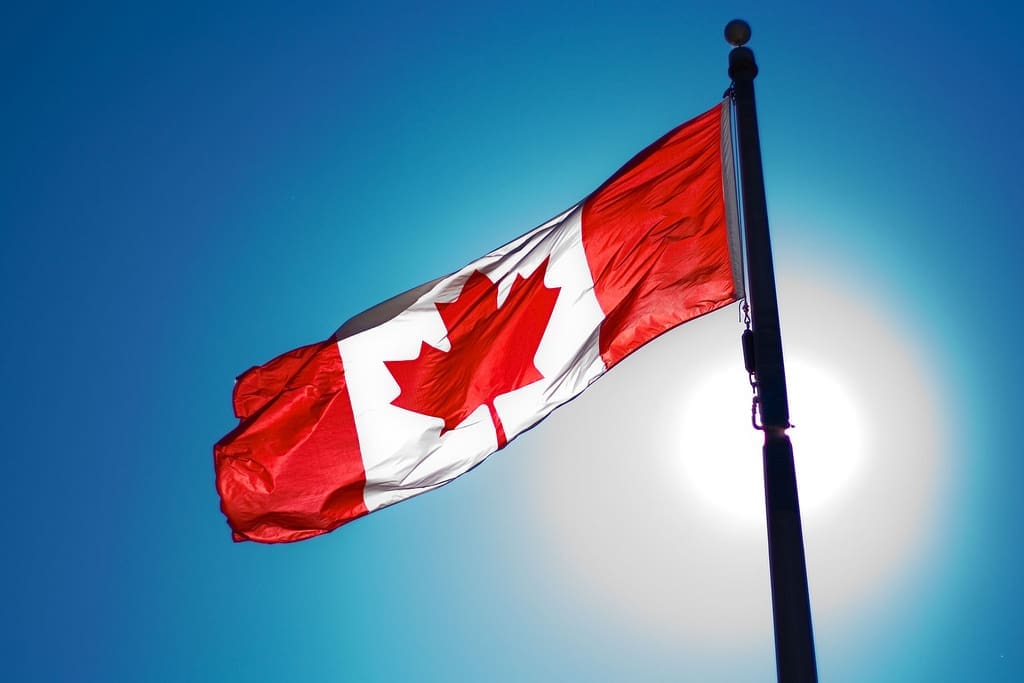 The Canadian government will have to officially respond to a petition calling for the decriminalization of psychedelics after it garnered nearly 15,000 signatures—and there's legislation in the works that could make the policy change happen.
The petition, which is not binding but must be sponsored by a member of Parliament, discusses the historical use of entheogenic plants and fungi and the therapeutic potential of those substances.
It states that the government should "immediately discontinue enforcement of statutes or regulations that prohibit or impose onerous restrictions on informed adult use, growing, or sharing of any plant or fungi, where an established record of traditional use exists."
Additionally, legislators should amend federal drug laws to "distinguish and exempt these organisms when used for therapeutic practices, as adjuncts to medical care, for healing ceremonies or solitary spiritual growth and self-development," it says.
The deadline to join the petition passed last week, with 14,910 signatures. That's the eighth-highest number of signatures an official government petition has received this Parliament.
But while this document focuses on psychedelics, the sponsor who agreed to attach his name to it, MP Paul Manly of the Green Party, told Marijuana Moment in a phone interview that rather than introduce new legislation on the issue, he will continue to support a broader bill to decriminalize possession of all currently illicit drugs.
That measure did not advance last session, but it's been reintroduced by MP Nathaniel Erskine-Smith of the Liberal party.
Manly said his interest in drug reform comes from personal experience. The lawmaker said that when he was a professional musician he saw rampant substance misuse issues upfront. A friend was incarcerated over a drug offense and then raped in prison, for example, and a cousin he was close with developed a mental health condition and cycled through the criminal justice system before ultimately dying from an opioid overdose.
"I see what the opioid crisis is doing to families, to work colleagues, to friends," Manly said. "Everybody is touched by it in some way, some people more directly than others."
Because the decriminalization petition surpassed the minimum 500-signature threshold, it will be formally read in the House of Commons some time after the session starts on September 23. Once it's read, the government will then have 45 days to issue a response. Manly said the petition process primarily serves as an "expression of democratic will."
"We need to have serious discussions about what legislation looks like for decriminalization," he said. "I'm actually in favor of full legalization and just taking the drugs out of the hands of organized criminals and regulating them properly. That's what the government's role should be, and this current form of trying to regulate through the Controlled Drugs and Substances Act and criminalization has not worked."
Trevor Millar, who introduced the petition and serves as the board chair of the Multidisciplinary Association for Psychedelics Studies (MAPS) Canada and the executive director of the Canadian Psychedelic Association, told Marijuana Moment that it was meant to serve as an "educational vehicle."
"We're going to continue the education, plus we're going to start doing some lobbying and reaching out to more politicians and helping to educate them around the potential benefits for some of these medicines around the mental health crisis in particular," he said, adding that he feels decriminalization is achievable "within the next couple of years."
"I think a tipping point could easily happen. I've been professionally involved in this therapeutic psychedelic space for almost 10 years now, and right now we're about 10 years ahead of where I thought we would be five years ago," he said. "I just see the conversation is changing so quickly, and it's not like these are far-fetched ideas."
"Prohibition has never worked. The war on drugs is an abject failure. There is a mental health crisis that's happening right now. And I have seen so many transformations using these plant medicines that, you know, you could use the word 'miraculous' if you didn't understand the context property. It's just needed. It's not like we're asking for something that's unreasonable. It's a very reasonable request for us to just make plants legal. I find it incredibly arrogant that mankind thinks that can make plants illegal. If it grows out of the ground hasn't nature legitimized it enough?"
There is something of a psychedelics and broader drug policy renaissance happening across North America. In Canada, the health minister this month granted exceptions for four cancer patients to use psilocybin mushrooms for end-of-life care in a landmark decision.
This week, the country's director of Public Prosecutions also directed prosecutors to avoid pursuing drug possession convictions except for "the most serious cases."
The top police chiefs association in Canada made a bold call for drug policy reform last month, arguing that low-level possession should be decriminalized and substance misuse should be treated as a public health matter.
Last year, a House committee similarly called for the government to decriminalize the simple possession of all drugs in an effort to address addiction as a public health issue.
Over in the U.S., a localized movement to decriminalize psychedelics is rapidly spreading.
In May 2019, Denver became the first U.S. city to decriminalize psilocybin, with the approval of a local ballot measure. Soon after, officials in Oakland, California, decriminalized possession of all plant- and fungi-based psychedelics. The City Council in Santa Cruz, California, voted to make the enforcement of laws against psychedelics among the city's lowest enforcement priorities in January.
Oregon's secretary of state confirmed last month that separate measures to legalize psilocybin therapy and decriminalize possession of all drugs while expanding treatment services will appear on the November ballot.
A measure to effectively decriminalize a wide range of psychedelics has officially qualified for the November ballot in Washington, D.C.
The Multidisciplinary Association for Psychedelic Studies announced on Thursday that it has raised $30 million in donations—including from several notable business leaders outside the drug policy realm—that will enable it to complete a study on using MDMA to treat post-traumatic stress disorder.
Psychedelics Group Raises $30 Million From Execs At GoDaddy, SpaceX And Others For MDMA Study
Photo courtesy of Christopher Policarpio.
Illinois Will 'Blow Past' $1 Billion In Legal Marijuana Sales In 2021, Chamber Of Commerce President Says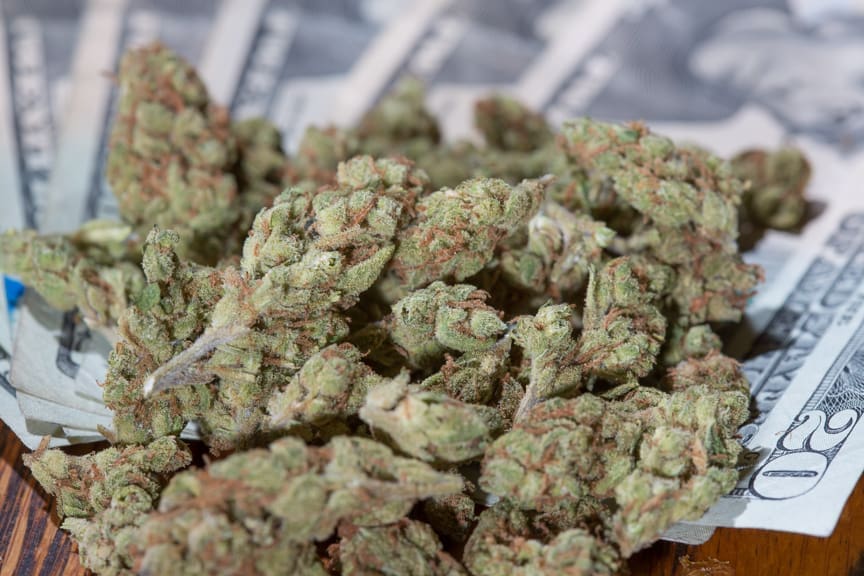 "Are we going to get to a billion dollars? I think we're going to blow past the billion dollars based on the experience in smaller states," the Chamber leader said.
By Elyse Kelly, The Center Square
Illinois's cannabis industry is growing up fast, with adult-use recreational cannabis sales expected to hit $1 billion by year-end.
In March alone, Illinoisans spent $110 million on recreational marijuana.
Todd Maisch, president and CEO of the Illinois Chamber of Commerce, said one factor contributing to Illinois' explosive growth is that most neighboring states haven't legalized marijuana yet.
"What we saw early on in states like Washington and Colorado is they did have demand come in from surrounding states, which frankly benefits our industry and benefits the taxes collected," Maisch said.
Cannabis sales have already surpassed alcohol's tax revenues for the state, and Maisch said he thinks $1 billion estimates are conservative.
"Are we going to get to a billion dollars? I think we're going to blow past the billion dollars based on the experience in smaller states," Maisch said.
There are only a couple of things that could stop Illinois' explosive cannabis market growth, Maisch said. He said that policymakers could ruin things by pushing taxes too high as evidenced by the tobacco market.
"As taxes have gone up and up and up, they've pushed people all the way into the black market or they've created this grey market in which people are ostensibly paying some of the taxes, but they're still getting sources of tobacco products that avoid much of the tax," Maisch said.
The other thing that could head off continued growth is other states opening up recreational-use markets.
"So if you start to see surrounding states go to recreational, that's definitely going to flatten the curve because we're not going to be pulling in demand from other states," Maisch said.
Maisch points out some concerns that accompany the explosion of Illinois's recreational cannabis market including workforce preparedness.
"All of those individuals who are deciding to go ahead and consume this product are really taking themselves out of a lot of job opportunities that they would otherwise be qualified, so there's a real upside and a downside," Maisch said.
While it's easy to track the revenues this industry brings into state coffers, he points out, it will be harder to track the lack of productivity and qualified individuals to operate heavy machinery and other jobs that require employees to pass a drug test.
This story was first published by The Center Square.
DEA Finally Ready To End Federal Marijuana Research Monopoly, Agency Notifies Grower Applicants
DEA Finally Ready To End Federal Marijuana Research Monopoly, Agency Notifies Grower Applicants
The Drug Enforcement Administration (DEA) on Friday notified several companies that it is moving toward approving their applications to become federally authorized marijuana manufacturers for research purposes.
This is a significant development—and one of the first cannabis-related moves to come out of the Biden administration. There is currently a monopoly on federal cannabis cultivation, with the University of Mississippi having operated the only approved facility for the past half-century.
It was almost five years ago that DEA under President Barack Obama first announced that it was accepting applications for additional manufacturers. No approvals were made during the Trump administration. And the delay in getting acceptances has led to frustration—and in some cases, lawsuits—among applicants.
But on Friday, organizations including the Biopharmaceutical Research Company (BRC), Scottsdale Research Institute (SRI) and Groff NA Hemplex LLC were notified by the agency that their requests were conditionally accepted.
"DEA is nearing the end of its review of certain marijuana grower applications, thereby allowing it to soon register additional entities authorized to produce marijuana for research purposes," DEA said. "Pending final approval, DEA has determined, based on currently available information, that a number of manufacturers' applications to cultivate marijuana for research needs in the United States appears to be consistent with applicable legal standards and relevant laws. DEA has, therefore, provided a Memorandum of Agreement (MOA) to these manufacturers as the next step in the approval process."
The Wall Street Journal first reported on the move, and it's unclear just how many organizations have received a DEA communication so far.
Matt Zorn, who has represented SRI in a suit against DEA over the processing delays, told Marijuana Moment that the agency explained that it is "moving forward" with the facility's application and that it appears to be "consistent with public interest" to give the institute the ability to grow marijuana for study purposes.
SRI's Dr. Sue Sisley is in a process of completing a memorandum of agreement that DEA requested "so that it can be executed and official," according to a press release.
BRC CEO George Hodgin said in another press release that after being finalized, "this federal license will forever change the trajectory of our business and the medicinal cannabis industry."
"The DEA's leadership will set off a nationwide wave of innovative cannabis-derived treatments, unlock valuable intellectual property and create high quality American jobs," he said. "The BRC team is already familiar with DEA compliance procedures based on our extensive history of controlled substances activity, and our world class staff is ready to hit the ground running on this new business arm that the DEA has authorized."
DEA said it has presented applicants that appear to meet legal requirements "with an MOA outlining the means by which the applicant and DEA will work together to facilitate the production, storage, packaging, and distribution of marijuana under the new regulations as well as other applicable legal standards and relevant laws."
"To the extent these MOAs are finalized, DEA anticipates issuing DEA registrations to these manufacturers," the agency said. "Each applicant will then be authorized to cultivate marijuana—up to its allotted quota—in support of the more than 575 DEA-licensed researchers across the nation."
DEA said it "will continue to prioritize efforts to evaluate the remaining applications for registration and expects additional approvals in the future" and will publicly post information about approvals as they are finalized.
Following a 2019 suit against DEA by SRI, a court mandated that the agency take steps to process the cultivation license applications, and that legal challenge was dropped after DEA provided a status update.
That suit argued that the marijuana grown at the University of Mississippi is of poor quality, does not reflect the diversity of products available on the commercial market and is therefore inadequate for clinical studies.
That's also a point that several policymakers have made, and it's bolstered by research demonstrating that the federal government's cannabis is genetically closer to hemp than marijuana that consumers can obtain in state-legal markets.
Last year, DEA finally unveiled a revised rule change proposal that it said was necessary to move forward with licensing approvals due to the high volume of applicants and to address potential complications related to international treaties to which the U.S. is a party.
SRI filed another suit against DEA in March, claiming that the agency used a "secret" document to justify its delay of approving manufacturer applications. And that was born out when the Justice Department Office of Legal Counsel document was released last year as part of a settlement in the case, revealing, among other things, that the agency feels that its current licensing structure for cannabis cultivation has been in violation of international treaties for decades.
Mississippi Supreme Court Overturns Medical Marijuana Legalization Ballot That Voters Approved
Photo by Aphiwat chuangchoem.
Mississippi Supreme Court Overturns Medical Marijuana Legalization Ballot That Voters Approved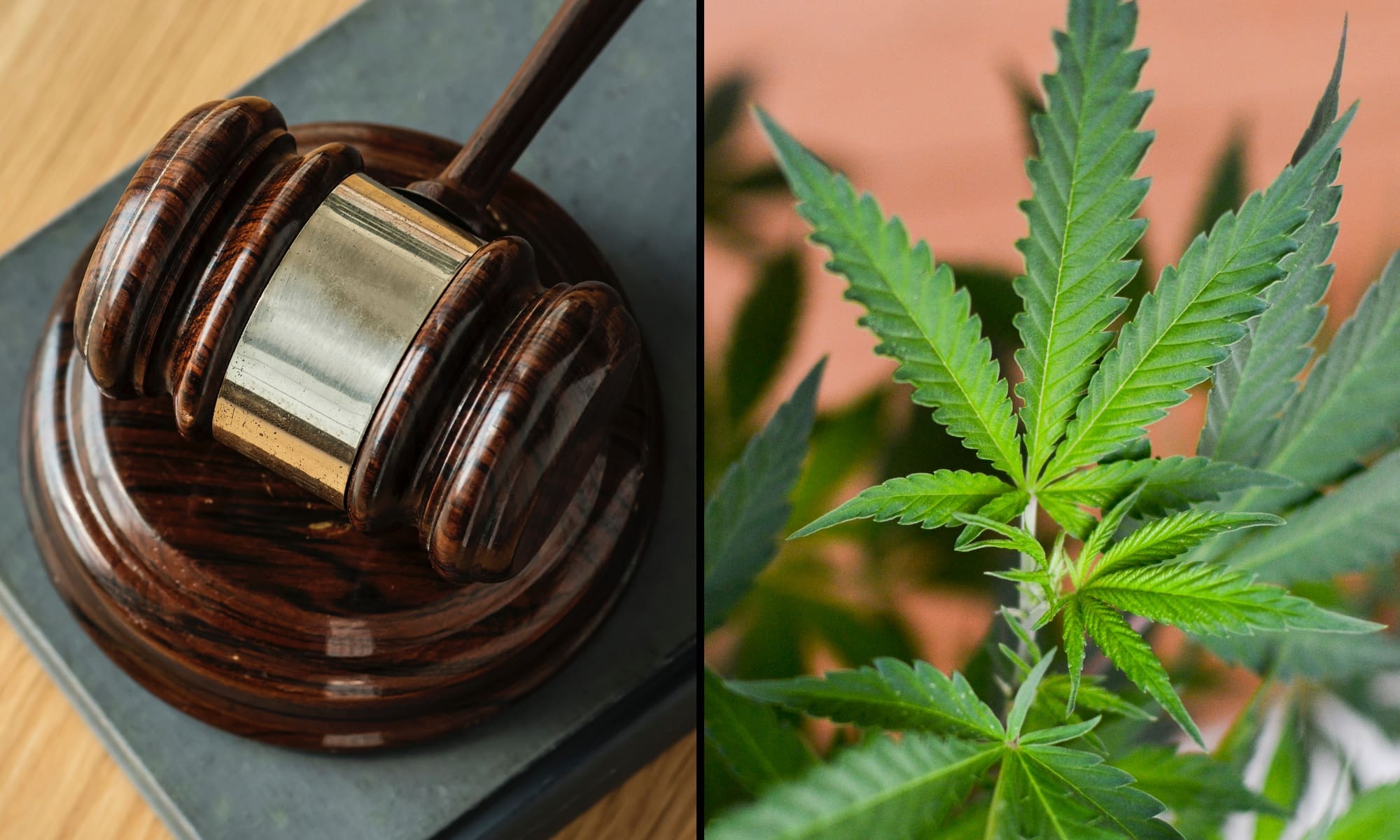 A voter-approved initiative to legalize medical marijuana in Mississippi has been overturned by the state Supreme Court.
On Friday, the court ruled in favor of a Mississippi mayor who filed a legal challenge against the 2020 measure, nullifying its certification by the Secretary of State. The lawsuit was unrelated to the merits of the reform proposal itself, but plaintiffs argued that the constitutional amendment violated procedural rules for placing measures on the ballot.
While the court acknowledged that a "strong, if not overwhelming, majority of voters of Mississippi approved Initiative 65" to legalize medical cannabis in the state, Madison Mayor Mary Hawkins Butler's (R) petition was valid for statutory reasons.
Madison's challenge cites a state law stipulating that "signatures of the qualified electors from any congressional district shall not exceed one-fifth (1/5) of the total number of signatures required to qualify an initiative petition for placement upon the ballot." But that policy went into effect when Mississippi had five congressional districts, and that's since been reduced to four, making it mathematically impossible to adhere to.
The secretary of state and other officials pushed back against the lawsuit and argued that a plain reading of the state Constitution makes it clear that the intention of the district-based requirement was to ensure that signatures were collected in a geographically dispersed manner—and the result of the campaign met that standard.
But in the court's 6-3 ruling released on Friday, the justices said that their hands were tied. The legislature or administration might be able to fix the procedural ballot issue, but it had to follow the letter of the law.
"We find ourselves presented with the question squarely before us and nowhere to turn but to its answer," the decision states. "Remaining mindful of both the November 3, 2020 election results and the clear language in section 273 seeking to preserve the right of the people to enact changes to their Constitution, we nonetheless must hold that the text of section 273 fails to account for the possibility that has become reality in Mississippi."
In sum, a Census-driven change in the number of congressional districts in Mississippi "did, indeed, break section 273 so that, absent amendment, it no longer functions," meaning there's no legal way to pass a constitutional ballot initiative in the state.
"Whether with intent, by oversight, or for some other reason, the drafters of section 273(3) wrote a ballot-initiative process that cannot work in a world where Mississippi has fewer than five representatives in Congress. To work in today's reality, it will need amending—something that lies beyond the power of the Supreme Court."
"We grant the petition, reverse the Secretary of State's certification of Initiative 65, and hold that any subsequent proceedings on it are void," the court ruled.
One justice who dissented said that the district-based requirement is arbitrary as it concerns Mississippi elections. While the federal government defines the state as having four congressional districts, the state Constitution "lays out the five districts," and "there have been zero changes to the five districts" as far as the state's laws are concerned.
In any case, this marks a major defeat for cannabis reform activists in the state who collected more than 214,000 signatures for their initiative. Sixty-eight percent of voters approved a general ballot question on whether to allow medical cannabis, and 74 percent signed off on advocates' specific measure in a separate question.
"The Mississippi Supreme Court just overturned the will of the people of Mississippi," Ken Newburger, executive director for the Mississippi Medical Marijuana Association, said in a press release. "Patients will now continue the suffering that so many Mississippians voted to end. The Court ignored existing case law and prior decisions. Their reasoning ignores the intent of the constitution and takes away people's constitutional right."
"It's a sad day for Mississippi when the Supreme Court communicates to a vast majority of the voters that their vote doesn't matter," he said.
Today the MS Supreme Court ruled against the state's ballot initiative process, killing the medical marijuana program 74% of Mississippians voted to pass. This is devastating for not only patients, but voters as a whole. Below is our statement: https://t.co/jrDoJM3K16 pic.twitter.com/AR3xuId3xR

— Mississippi Medical Marijuana Association (@medmarijuanams) May 14, 2021
Under the voter-approved initiative, patients with debilitating medical issues would have been allowed to legally obtain marijuana after getting a doctor's recommendation. The proposal included 22 qualifying conditions such as cancer, chronic pain and post-traumatic stress disorder, and patients would have been able to possess up to 2.5 ounces of marijuana per 14-day period.
There was an attempt in the legislature to pass a bill to legalize medical marijuana in the event that the court overruled the voter-approved initiative, but it failed to be enacted by the session's end.
The Mississippi State Department of Health told WJTV that it will cease work on developing medical cannabis regulations in light of the court ruling.
"However, the agency has certainly learned a lot in the process of putting together a successful medical marijuana program, and we stand ready to help the legislature if it creates a statutory program," Liz Sharlot, director of the Office of Communications for the department, said.
This is the latest state Supreme Court setback to affect cannabis reform efforts.
Last month, the Florida Supreme Court dealt a critical blow to marijuana activists working to legalize marijuana in the state—killing an initiative that hundreds of thousands of voters have already signed and forcing them to start all over again if they want to make the 2022 ballot.
While a Nebraska campaign collected enough signatures to qualify a reform initiative in 2020, the state Supreme Court shut it down following a legal challenge. It determined that the measure violated the state's single-subject rule, much to the disappointment of advocates.
In South Dakota, the fate of an adult-use legalization initiative that voters approved last November is also in the hands of the state's Supreme Court, where a sheriff is challenging its constitutionality based on a single subject rule as well.
Opponents to a Montana marijuana legalization measure that was approved by voters have also filed lawsuits contesting the voter-approved initiative for procedural reasons, arguing that its allocation of revenue violates the state Constitution. While the state Supreme Court declined to hear the case last year, it did not rule on the merits and left the door open to pursuing the case in district and appeals court, which plaintiffs then pursued.
Read the Mississippi Supreme Court ruling on the medical cannabis initiative below: 
Mississippi Supreme Court m… by Marijuana Moment
Congressional Bill Filed To Protect Marijuana Consumers From Losing Public Housing
Photo elements courtesy of rawpixel and Philip Steffan.