Canada Will Let Terminally Ill Patients Use Psychedelic Mushrooms For End-Of-Life Care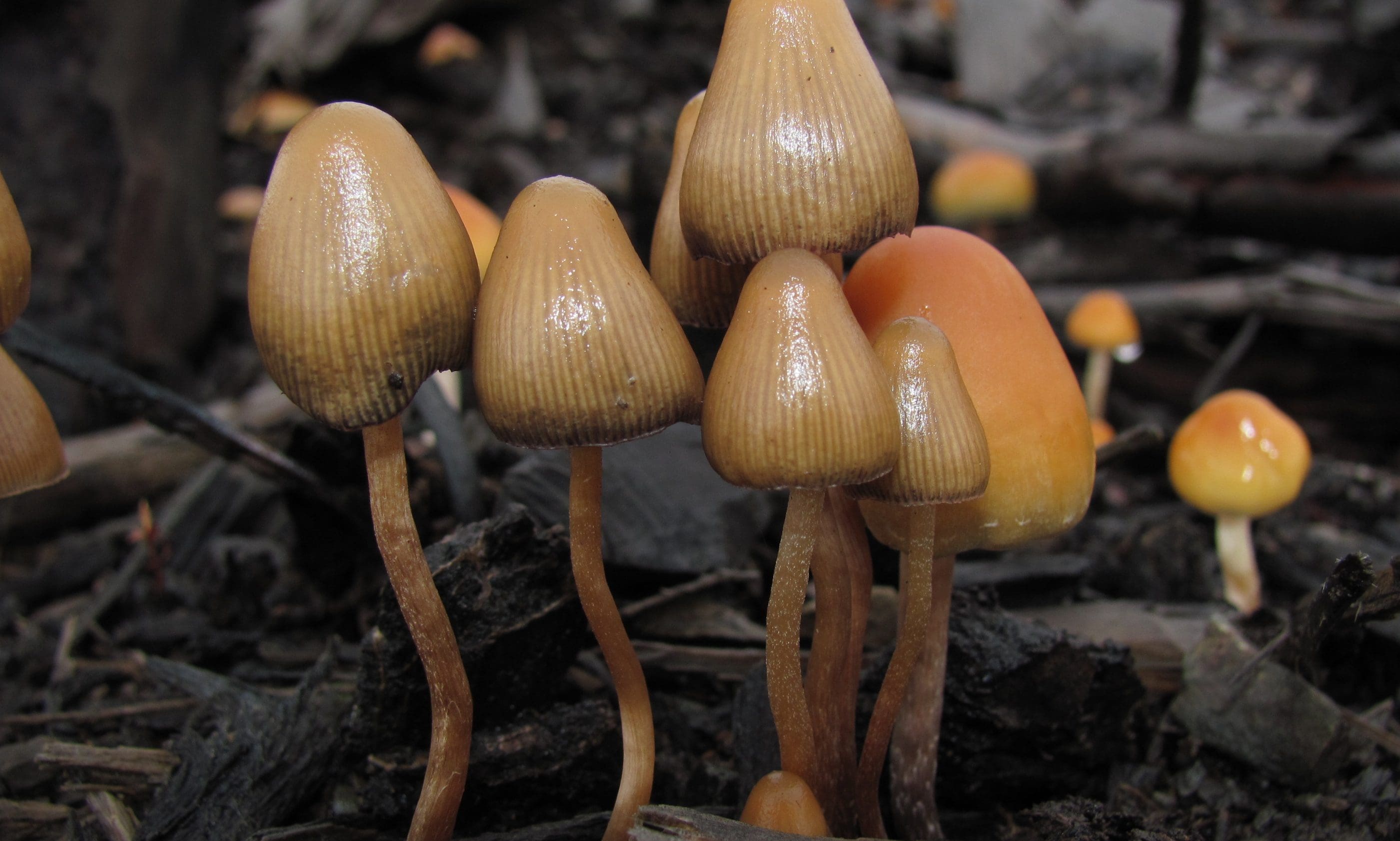 Four cancer patients in end-of-life care will be become the first people in decades to legally possess and consume psilocybin mushrooms in Canada after a landmark decision Tuesday by the country's minister of health.
The patients petitioned Health Minister Patty Hajdu back in April for exemptions from the country's laws against psilocybin in order to use psychedelic mushrooms as part of psychotherapy treatment. On Tuesday afternoon, Hajdu officially granted the patients' request, the nonprofit TheraPsil, which assisted with the application, announced.
The approvals mark the first publicly-known individuals to receive a legal exemption from the Canadian Drugs and Substances Act to access psychedelic therapy, Therapsil said, and the first medical patients to legally use psilocybin since the compound became illegal in Canada in 1974.
"This is the positive result that is possible when good people show genuine compassion. I'm so grateful that I can move forward with the next step of healing," one of the patients, Thomas Hartle, said in a statement Tuesday.
NEWS: 4 Palliative Canadians experiencing end-of-life distress have been APPROVED to access psychedelic therapy through section 56 exemptions. This historic decision marks the first known individuals to legally use #psilocybin since it's illegality in 1974.https://t.co/AUlzjvKGcm

— TheraPsil (@TheraPsil) August 4, 2020
The applicants, as well as various advocates for psychedelic therapy, had personally appealed to Hajdu via a concerted social media campaign during the months their applications were pending.
"Health Canada is committed to carefully and thoroughly reviewing each request for an exemption under the Controlled Drugs and Substances Act, on a case-by-case basis, taking into account all relevant considerations, including evidence of potential benefits and risks or harms to the health and safety of Canadians," a government spokesperson told Marijuana Moment in an email. "These exemptions do not change the fact that the sale and possession of magic mushrooms remain illegal in Canada."
In statements issued Tuesday, other patients thanked Hajdu and said they were optimistic that more patients will one day have safe, legal access to psilocybin for therapeutic use.
Minister @pattyhajdu please hear this message from Thomas Hartle: "I am one of the applicants that currently have a section 56 exemption that is in your hands…I just wanted to remind you that it has now been 100 days since some of the applications started coming to you." pic.twitter.com/5h0d8hfuUl

— TheraPsil (@TheraPsil) July 31, 2020
"I want to thank the Health Minister and Health Canada for approving my request for psilocybin use. The acknowledgement of the pain and anxiety that I have been suffering with means a lot to me, and I am feeling quite emotional today as a result," said Laurie Brooks, an applicant from British Columbia. "I hope this is just the beginning and that soon all Canadians will be able to access psilocybin, for therapeutic use, to help with the pain they are experiencing, without having to petition the government for months to gain permission."
TheraPsil said on Tuesday that it expects more people to petition the government for exemptions following the first four patients' approval. A separate request by the nonprofit to allow therapists to use psychedelics themselves in preparation for treating patients with psilocybin was not addressed in Tuesday's announcement, the group said.
The government, in its statement to Marijuana Moment, said that the use of "magic mushrooms also comes with risks, including increased heart rate and blood pressure, flashbacks and bad trips that may lead to risk-taking behaviour, traumatic injuries and even death."
All of the four patients who received the new exemptions have been diagnosed with untreatable cancer. Therapists who use psychedelics in their practices say that psilocybin-aided therapy sessions can help patients deal with issues such as depression and anxiety, allowing them to better accept death as a natural part of existence.
"At this point psilocybin is a reasonable medical choice for these individuals," TheraPsil's executive director, Spencer Hawkswell, told Marijuana Moment in an interview last month. "This is about the minister being compassionate and using her ministerial abilities to help give patients access to something that's going to help them."
The therapeutic potential of psychedelics has attracted attention in recent years from a growing number of academics, policy makers and even the U.S. government. In September of last year, Johns Hopkins University announced the launch of the nation's first-ever psychedelic research center, a $17-million project to study whether psychedelics can treat conditions such as opioid use disorder, Alzheimer's disease, depression, anxiety and post-traumatic stress disorder.
In June, the University of North Carolina (UNC) announced a $27 million project funded by the U.S. Department of Defense to research and develop an entirely new class of psychedelics-inspired drugs. The program, UNC said, "aims to create new medications to effectively and rapidly treat depression, anxiety, and substance abuse without major side effects."
Meanwhile, activists in the United States have advocated for state- and local-level reforms to research, decriminalize and in some cases even legalize psychedelics.
In May 2019, Denver became the first U.S. city to enact such a reform, with voters approving a measure that effectively decriminalized psilocybin possession. Soon after, officials in Oakland, California, decriminalized possession of all plant- and fungi-based psychedelics. In January of this year, the City Council in Santa Cruz, California, voted to make the enforcement of laws against psychedelics among the city's lowest enforcement priorities.
Reformers are pushing for similar changes in other jurisdictions. A proposal in Washington, D.C. would allow voters to decide this fall whether to decriminalize plant- and fungi-based psychedelic drugs, including psilocybin, ayahuasca and ibogaine. A decision on whether that initiative will make the ballot is expected later this week. In Oregon, voters in November will consider a measure that would decriminalize all drugs and expand access to treatment. A separate Oregon proposal would legalize psilocybin therapy—the same therapy sought by the Canadian cancer patients.
Lawmakers in Hawaii earlier this year approved a plan to study psilocybin mushrooms' medical applications with the goal of eventually legalizing access.
This story was updated with comment from Health Canada.
Psychedelic Therapists Petition Government For Permission To Dose Themselves In Order To Better Treat Patients
Photo courtesy of Wikimedia/Mushroom Observer.