GOP Congressman Withdraws Amendment To Block D.C. Psychedelics Decriminalization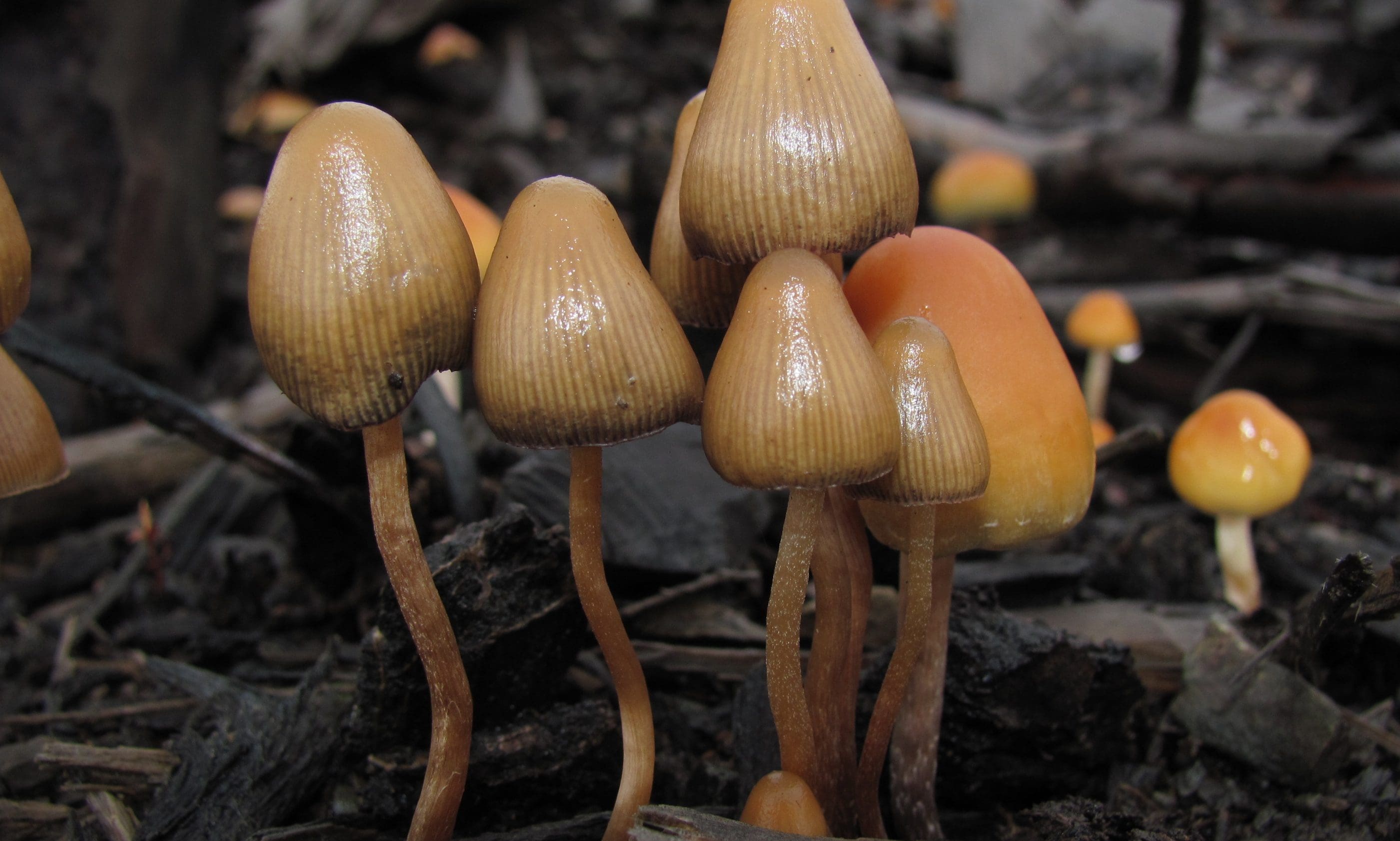 A GOP congressman filed an amendment to a spending bill on Wednesday, seeking to undermine a local Washington, D.C. ballot initiative to deprioritize enforcement of laws against a broad class of psychedelics.
But while Rep. Andy Harris (R-MD) made the case that his proposed measure represented a reasonable compromise—making it so only psilocybin mushrooms would be low police priorities and only if a doctor recommended them for medical reasons—he ultimately withdrew the amendment rather than force a vote.
"This amendment deals with Initiative 81…which would make the use of hallucinogenic drugs a low priority for enforcement in the District of Columbia," Harris said in his opening remarks before the House Appropriations Committee.
The congressman added that he's particularly concerned about the scope of the ballot measure, acknowledging that "there is limited data that psilocybin may be useful in some circumstances" but asserting that the same can't be said of the other entheogenic substances such as mescaline that would be covered under the activist-driven initiative.
Watch the debate over Harris's D.C. psychedelics amendment below: 
It should be noted that while activists behind the initiative submitted their signatures last week and believe they have more than enough to qualify for the November ballot in the nation's capital, the Board of Elections has yet to certify them. Harris acknowledged that but said "I suspect it might be [qualified for the ballot] by the time" the spending bill goes to a bicameral House and Senate conference committee that will finalize the Fiscal Year 2021 Financial Services and General Government bill for delivery to the president's desk later this year.
It's not clear if he was signaling that he planned to reintroduce his amendment, which also stipulates that driving under the influence of psychedelics would be prosecutable, on the House floor or if he plans to work to get a senator to tack it onto that chamber's version of the legislation, which deals with funding for D.C.
"I think the District of Columbia is different from other cities because we have people coming in from all over the country—and we certainly, I would hope, don't want to be known as the drug capital of the world," he said.
There was some debate on the measure by the panel. House Appropriations Financial Services and General Government Subcommittee Chairman Mike Quigley (D-IL) and Rep. Betty McCollum (D-MN) voiced opposition while the subcommittee ranking member, Rep. Tom Graves (R-GA), and Rep. Robert Aderholt (R-AL) spoke in favor of the proposal.
"If the district residents want to make mushrooms a lower priority and focus limited law enforcement resources on other issues, that is their prerogative," Quigley said. "Congress has allowed jurisdictions in California and Colorado to exercise their sovereign right to set policy on mushrooms, the District of Columbia too should be allowed to use their local funds to support their local needs and their priorities."
Graves argued that "we all can agree that policies that increase the availability of psychedelic drugs in our nation's capital, that's dangerous."
"As the nation's capital, the District of Columbia, it should be a place where Americans come to see their government at work, for history, maybe go to a Braves-Nats game—it shouldn't be a destination for illegal drugs," he said.
McCollum said the amendment serves as another example of Congress attempting to impose excess regulations on D.C. and argued in favor of statehood for the district.
"Now we're not even allowing the District of Columbia to move forward and decide whether or not this is a good idea," she said. "I oppose the amendment."
Rep. Eleanor Holmes Norton (D-DC) celebrated the amendment's withdrawal with a taunt on Twitter, saying, "Regular #homerule offender @RepAndyHarrisMD tried to bar DC from using its own funds to enact a proposed ballot initiative on entheogenic plants + fungi or any similar law, but then withdrew it before the committee could defeat it."
That prompted Harris to reply that the "process of educating Congress about how dangerous this initiative is has begun. DC has enough of a drug abuse problem without becoming the drug capital of the country."
The process of educating Congress about how dangerous this initiative is has begun. DC has enough of a drug abuse problem without becoming the drug capital of the country. "Warrioronthehill" should be fighting AGAINST drug use, not FOR it.

— Rep. Andy Harris, MD (@RepAndyHarrisMD) July 15, 2020
Harris's office didn't respond to Marijuana Moment's request for comment about whether he withdrew the amendment because he sensed he didn't have the votes to pass it in committee.
In his closing remarks at the markup, the congressman said that his measure "is more than just mushrooms. That's my whole point."
"Mushrooms is psilocybin—that has a medical use. This includes mescaline, peyote, three other substances [that] have no medical use at all," he said.
Melissa Lavasani, who proposed the D.C. ballot measure and is part of the Decriminalize Nature D.C. group working to pass it, said in a press release that "our campaign is about helping D.C. residents by enacting common sense reforms to police priorities that ensure that those using healing plant and fungi medicines are not law enforcement targets."
This isn't Harris's first go at pushing for legislation that leverages Congress's control over the D.C. budget to interfere in local drug policy issues.
Harris has been a consistent opponent of cannabis reform, repeatedly backing a long-standing congressional rider that bars D.C. from using its tax dollars to implement a legal marijuana marketplace. Last year, however, it was not included in the annual spending bill as introduced by House Democratic leaders and the congressmen didn't attempt to introduce an amendment to reinsert it. It was included in the Senate version and was included in the final enacted bill following conference committee negotiations, however.
The Drug Policy Alliance sent a letter to committee leadership in advance of Wednesday's hearing, urging them to oppose any attempts to interfere in D.C.'s ability to vote on the psychedelics reform initiative.
Colorado Marijuana Regulators Propose 'Franchise' Business Model For Equity Applicants
Photo courtesy of Wikimedia/Mushroom Observer.
Massachusetts Senator Gives Wicked Chill Marijuana Response To Blunt-Smoking Constituent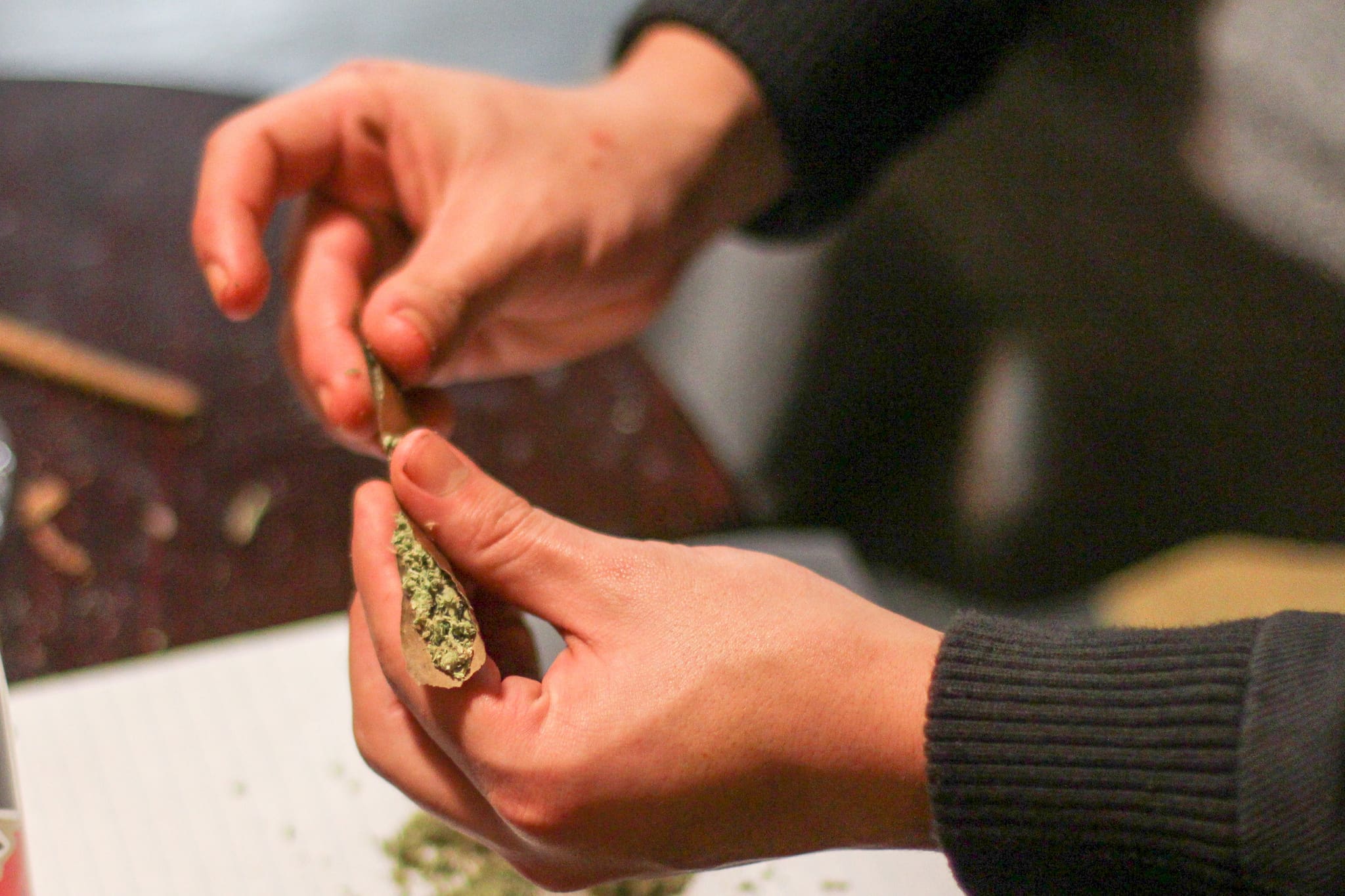 Sen. Ed Markey (D-MA) didn't flinch when a person apparently smoking a marijuana blunt voiced support for his reelection campaign as he walked the streets of Revere, Massachusetts on Saturday.
In fact, after the constituent passed by, the senator affirmed "I support marijuana by the way."
Someone smoking a blunt drove by cheering for @edmarkey while we were in Revere #Markeychusetts pic.twitter.com/5HPZ8yxyI7

— Sydney Rachael Levin-Epstein (@SYDNEYRACHAEL_) August 1, 2020
A staffer on Markey's campaign exclaimed "that was so cool!" after the cannabis enthusiast stated their support. She also later clarified that while the person was in a car, they was in the passenger seat. (It's still illegal to smoke marijuana as a passenger in a vehicle in Massachusetts, however.)
(guy smoking in the passenger seat 👀)

— Sydney Rachael Levin-Epstein (@SYDNEYRACHAEL_) August 1, 2020
Markey, who is facing a primary challenge from Rep. Joe Kennedy III (D-MA), has claimed that he came out in favor of legalization prior to his competitor, who until November 2018 was a staunch opponent to the policy change.
"I have supported legalization since it passed in Massachusetts," Markey said during a primary debate in June, adding that he "voted to support legalization when it was on the ballot" in 2016—though the senator didn't make it public at the time, and didn't endorse the measure during the campaign.
"I believe that it is something that also I might add should be done in a way in which racial minorities for the first time should be able to fully participate in the business opportunities that marijuana is going to present in our state, and that we have to create a banking system that ensures that it's not a cash business, but something that goes through a traditional banking system."
While presumptive Democratic presidential nominee Joe Biden remains opposed to adult-use legalization, the senator said in an interview last month that, if Democrats reclaim the Senate and White House, Congress will "move very quickly" to enact that change regardless of Biden's position on the issue.
For further seeming proof that the senator is attempting to woo the cannabis vote, look no further than this recently released ad featuring psychedelic music and contextless trippy cuts from his first campaign for Congress.
— Ed Markey (@EdMarkey) July 28, 2020
Analyzing Congress's Latest Vote To Protect Legal Marijuana States From Federal Enforcement
Photo courtesy of Martin Alonso.
Analyzing Congress's Latest Vote To Protect Legal Marijuana States From Federal Enforcement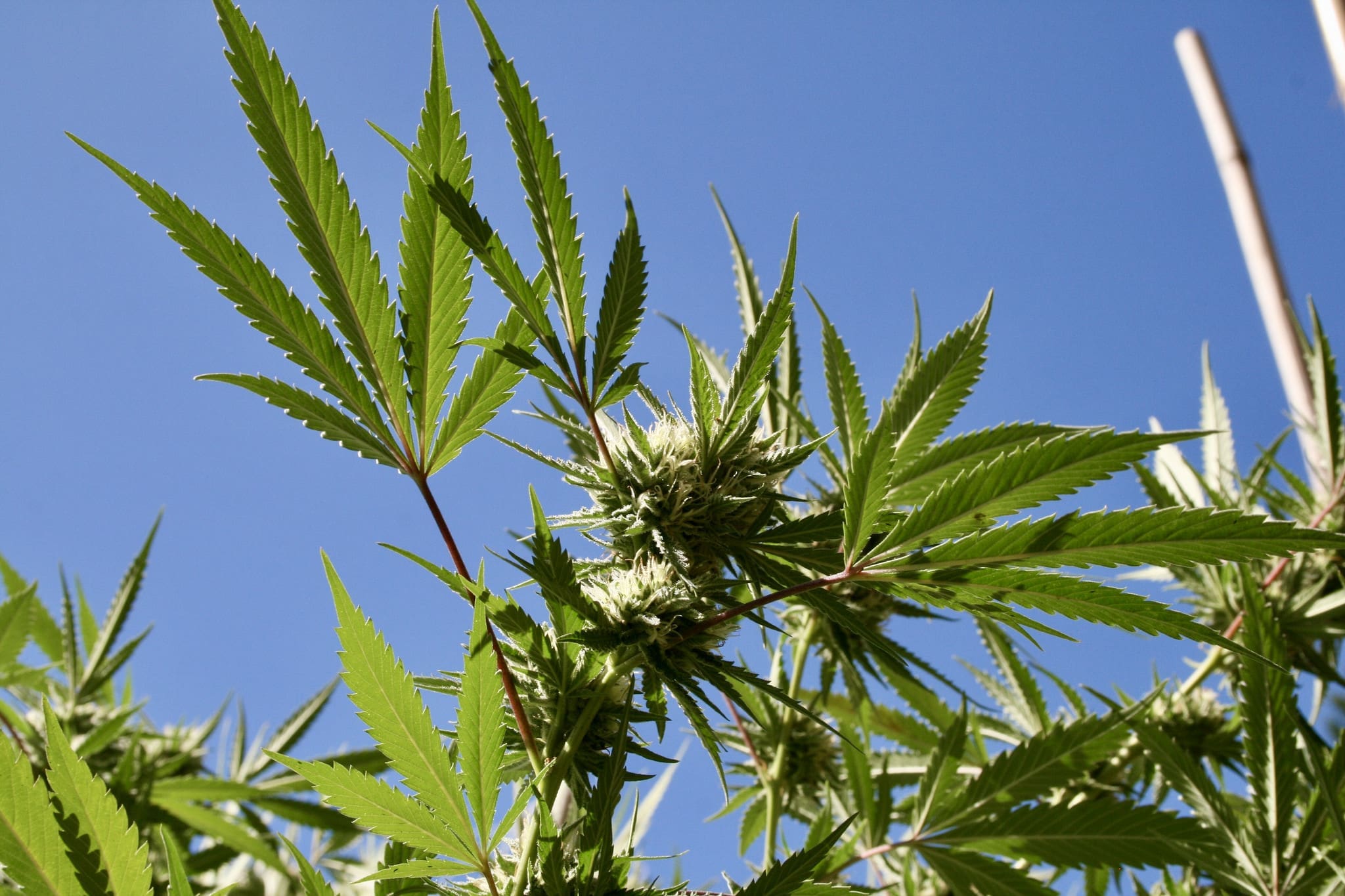 Last week, for the second year in a row, the House of Representatives approved a spending bill amendment to protect all state, territory and tribal marijuana programs from federal interference.
The measure, which blocks the Department of Justice from using its funds to impede the implementation of cannabis local programs, cleared the chamber in a 254-163 vote. While there were fewer votes in favor of the amendment compared to last year's tally of 267-165, that's accounted for by an overall dip in votes, the death or absence of pro-reform members and the lack of ability to vote on the floor by delegates representing non-state U.S. territories this time around. "No" votes also decreased, though by a smaller margin.
"Overall, we are pleased with the successful vote," Justin Strekal, political director of NORML, told Marijuana Moment. "It indicates an eager willingness for the House to address the underlying issue of federal prohibition and hope that House leadership views it the same way."
There were notable flips in both directions—most significantly longtime opponent Rep. Debbie Wasserman Schultz (D-FL), who for the first time voted in favor of the measure—and other dynamics at play.
This analysis focuses on comparing only the 2019 and 2020 votes, whereas a previous Marijuana Moment's piece compared last year's result to a 2015 vote on the initial version of the measure that narrowly failed by a tally of 206-222.
All told, 222 Democrats voted in favor of the amendment while 157 Republicans opposed it. However, despite that partisan divide, there were several interesting exceptions.
Who Changed Their Vote From Last Year?
2019 "no" votes flipped to 2020 "yes" votes: 
Rep. Mark Amodei (R-NV)
Rep. Sharice Davids (D-KS)
Rep. Drew Ferguson IV (R-GA)
Rep. Mark Green (R-TN)
Rep. Roger Marshall (R-KS)
Rep. Debbie Wasserman Schultz (D-FL)
As noted, Wasserman Schultz's "yes" vote is especially interesting, as the former Democratic National Committee chair has historically opposed cannabis reform and voted twice against versions of this measure. Just before voting yes this time, she could be seen engaging in an animated chat on the House floor with amendment sponsor Rep. Early Blumenauer (D-OR).
Amodei's shift to a favorable vote is also notable given that his state legalized adult-use marijuana, though the policy had already been in place when he cast a "no" vote last year—something he likely got negative feedback about from constituents.
Davids, along with Wasserman Schultz, was one of only eight Democrats to vote against the measure in 2019, and she's now joined the vast majority of her party colleagues in supporting the amendment.
2019 "yes" votes to flipped to 2020 "no" votes:
Rep. Matthew Cartwright (D-PA)
Rep. James Comer (R-KY)
Rep. Russ Fulcher (R-ID)
Rep. Greg Gianforte (R-MT)
Rep. Bob Gibbs (R-OH)
Rep. Tom Rice (R-SC)
Rep. David Schweikert (R-AZ)
Rep. Mike Simpson (R-ID)
Of this group, Comer's switch to the opposition stands out the most. He's been a vocal advocate for the hemp industry and even brought a CBD product that he said he uses to a congressional hearing last year.
Schweikert, Cartwright and Gianforte are also of interest, as each of their states are positioned to advance adult-use legalization. Activists in Montana and Arizona are confident that their legalization initiatives will qualify for the November ballot. In Pennsylvania, top lawmakers and state officials are actively pushing for bold cannabis policy reform.
This year's action also provided an opportunity to see where lawmakers who did not participate in the vote last year—either because they were absent or not yet serving in Congress—stand on the issue.
2019 absences to 2020 "yes" votes:
Rep. Tom Emmer (R-MN)
Rep. Alcee Hastings (D-FL)
Rep. Ann Kirkpatrick (D-AZ)
Rep. Kweisi Mfume (D-MD)
Rep. Tim Ryan (D-OH)
Rep. Eric Swalwell (D-CA)
2019 absences to 2020 "no" votes: 
Rep. Dan Bishop (R-NC)
Rep. Mike Garcia (R-CA)
Rep. Jaime Herrera Beutler (R-WA)
Rep. Chris Jacobs (R-NY)
Rep. Gregory Murphy (R-NC)
Rep. Thomas Tiffany (R-WI)
In contrast, several members who did vote on the measure in 2019 did not get the chance to do so again this year. Some lawmakers have since died or resigned, while others were not present for other reasons and didn't give their proxy votes to other members.
2019 "yes" votes to 2020 absences:
Rep. Aumua Amata (R-AS)
Rep. Chris Collins (R-NY) (resigned)
Rep. Elijah Cummings (D-MD) (deceased)
Rep. Marcia Fudge (D-OH)
Res. Comm.

Jenniffer González-Colón (R-PR)

Rep. Tom Graves (R-GA)
Rep. Duncan Hunter (R-CA) (resigned)
Rep. John Larson (D-CT)
Rep. John Lewis (D-GA) (deceased)
Rep. Paul Mitchell (R-MI)
Rep. Eleanor Norton (D-DC)
Rep. Stacey Plaskett (D-VI)
Rep. Guy Reschenthaler (R-PA)
Rep. Gregorio Sablan (D-MP)
Rep. Linda Sánchez (D-CA)
Rep. Michael San Nicolas (D-GU)
This category does the most to help explain why this year's amendment saw fewer "yes" votes compared to 2019. The loss of Cummings and Lewis, the resignation of two Republican reform allies and the fact that representatives of the District of Columbia and territories such as Puerto Rico and Guam weren't allowed to vote for procedural reasons related to the House's coronavirus-related social distancing protocols.
2019 "no" votes to 2020 absences:
Rep. Sean Duffy (R-WI) (retired in 2019)
Rep. Louie Gohmert Jr. (R-TX)
Rep. Kay Granger (R-TX)
Rep. Adam Kinzinger (R-IL)
Rep. Mark Meadows (R-NC) (appointed White House chief of staff)
Rep. Markwayne Mullin (R-OK)
Rep. John Ratcliffe (R-LA) (appointed director of national intelligence)
Rep. William Timmons (R-SC)
Who Voted To Let The Feds Arrest Their Constituents?
All told, there were 17 members, all Republicans, who represent legal adult-use cannabis states who cast "no" votes for the amendment to protect their constituents' interests. This analysis doesn't include members from states that have only legalized medical cannabis, as those programs are already protected under an existing spending rider that's been approved each year since 2014.
California
Rep. Ken Calvert (R-CA)
Rep. Paul Cook (R-CA)
Rep. Mike Garcia (R-CA)
Rep. Doug LaMalfa (R-CA)
House Minority Leader Kevin McCarthy (R-CA)
Rep. Devin Nunes (R-CA)
Colorado
Rep. Doug Lamborn (R-CO)
Rep. Scott Tipton (R-CO)
Illinois
Rep. Michael Bost (R-IL)
Rep. Darin LaHood (R-IL)
Rep. John Shimkus (R-IL)
Michigan
Rep. Jack Bergman (R-MI)
Rep. Bill Huizenga (R-MI)
Rep. John Moolenaar (R-MI)
Rep. Tim Walberg (R-MI)
Washington State
Rep. Jaime Herrera Beutler (R-WA)
Rep. Cathy McMorris Rodgers (R-WA)
Who Went Against Their Party On The Amendment?
While cannabis legalization is an increasingly bipartisan issue, with majorities of the public from both parties expressing support for the policy change, the partisan divide remains largely intact in Congress. That said, the vote revealed some ideological dissents.
Democrats who voted "no":
Rep. Matthew Cartwright (D-PA)
Rep. Henry Cuellar (D-TX)
Rep. Josh Gottheimer (D-NJ)
Rep. Conor Lamb (D-PA)
Rep. Collin Peterson (D-MN)
Rep. Tom Suozzi (D-NY)
These votes are even more interesting given that most of these members represent states where plans are in the works to implement recreational marijuana legalization. For example, in Gottheimer's New Jersey, voters will see a marijuana legalization referendum on the November ballot. Top lawmakers in states represented by many of the other Democratic "no" votes are pushing legislation to end cannabis prohibition.
Republicans who voted "yes":
Rep. Mark Amodei (R-NV)
Rep. Kelly Armstrong (R-ND)
Rep. Don Bacon (R-NE)
Rep. Troy Balderson (R-OH)
Rep. Ken Buck (R-CO)
Rep. Rodney Davis (R-IL)
Rep. Tom Emmer (R-MN)
Rep. Drew Ferguson (R-GA)
Rep. Matt Gaetz (R-FL)
Rep. Anthony Gonzalez (R-OH)
Rep. Mark Green (R-TN)
Rep. Morgan Griffith (R-VA)
Rep. Kevin Hern (R-OK)
Rep. Trey Hollingsworth (R-IN)
Rep. David Joyce (R-OH)
Rep. Roger Marshall (R-KS)
Rep. Thomas Massie (R-KY)
Rep. Brian Mast (R-FL)
Rep. Tom McClintock (R-CA)
Rep. Dan Newhouse (R-WA)
Rep. Tom Reed (R-NY)
Rep. Denver Riggleman (R-VA)
Rep. Mike Rogers (R-AL)
Rep. Chip Roy (R-TX)
Rep. Greg Steube (R-FL)
Rep. Fred Upton (R-MI)
Rep. Greg Walden (R-OR)
Rep. Michael Waltz (R-FL)
Rep. Steve Watkins (R-KS)
Rep. Ted Yoho (R-FL)
Rep. Don Young (R-AK)
Notably, only seven of those 31 "yes" votes came from Republican members representing states with legal recreational marijuana laws on the books.
What remains to be seen, however, is how the GOP-controlled Senate will approach this measure. There were not similar amendments introduced to that chamber's version in 2015 or 2019, and it's not clear whether any senators will attempt to insert a version this round. The Senate has not yet started its Fiscal Year 2021 appropriations process.
Congressional Researchers Admit Legalizing Marijuana Hurts Mexican Drug Cartel Profits
Photo courtesy of Brian Shamblen.
Illinois Shatters Marijuana Sales Record With Nearly 1.3 Million Products Sold In July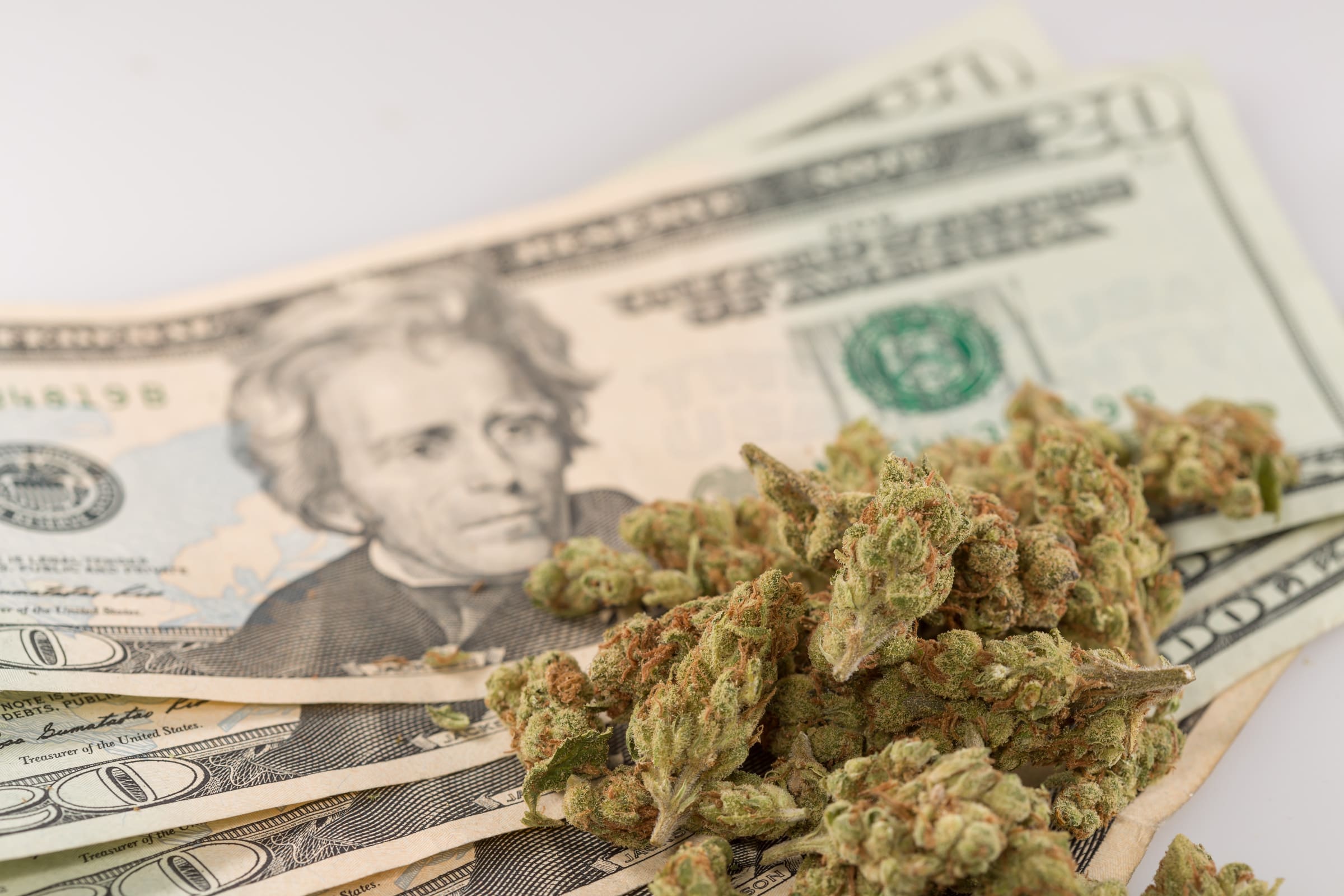 Illinois saw another record-breaking month of recreational marijuana sales in July, the state's Department of Financial and Professional Regulation announced on Monday.
Despite the coronavirus pandemic, Illinois is reporting nearly $61 million in adult-use cannabis sales—smashing the previous record set in June of nearly $47 million. For the first time, more than one million marijuana items—1,270,063 to be precise—were purchased in a monthly reporting period.
Illinois residents accounted for $44,749,787 in cannabis sales, while out-of-state visitors purchased $16,207,193 worth of marijuana.
The new adult-use sales figures don't include data about purchases made through the state's medical cannabis program.
State officials have emphasized that while the strong sales trend is positive economic news, they're primarily interested in using tax revenue to reinvest in communities most impacted by the drug war. Illinois brought in $52 million in cannabis tax revenue in the first six months since retail sales started in January, the state announced last month, 25 percent of which will go toward a social equity program.
In May, the state also announced that it was making available $31.5 million in restorative justice grants funded by marijuana tax revenue.
The out-of-state sales data seems to support Gov. J.B. Pritzker's (D) prediction during his State of the State address in January that cannabis tourism would bolster the state's coffers.
Prior to implementation, the pardoned more than 11,000 people with prior marijuana convictions.
Over in Oregon, officials have been witnessing a similar sales trend amid the global health crisis. Data released in May showed sales of adult-use cannabis products were up 60 percent.
Louisiana Law Allowing Medical Marijuana For Any Debilitating Condition To Take Effect