GOP Congressman Withdraws Amendment To Block D.C. Psychedelics Decriminalization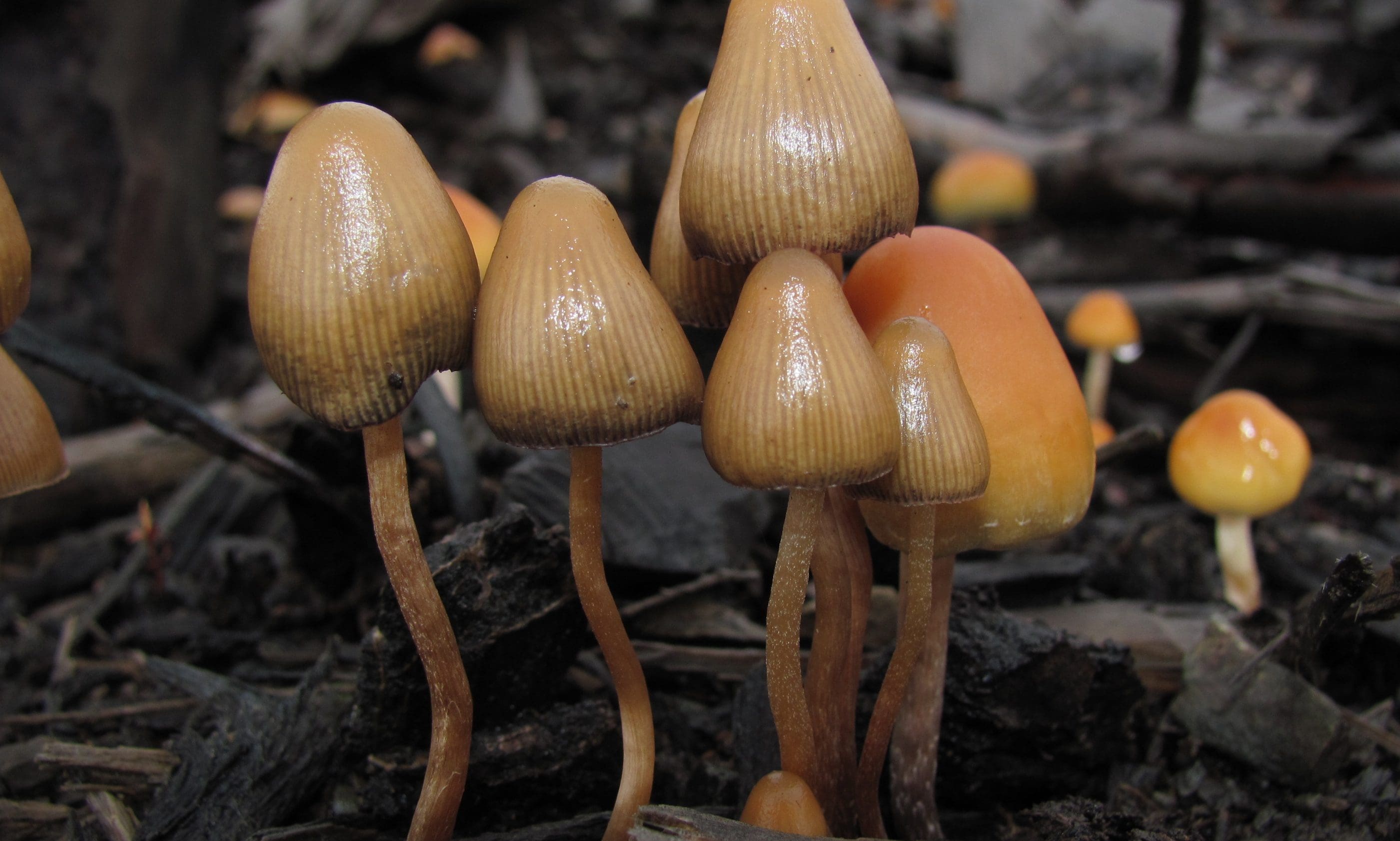 A GOP congressman filed an amendment to a spending bill on Wednesday, seeking to undermine a local Washington, D.C. ballot initiative to deprioritize enforcement of laws against a broad class of psychedelics.
But while Rep. Andy Harris (R-MD) made the case that his proposed measure represented a reasonable compromise—making it so only psilocybin mushrooms would be low police priorities and only if a doctor recommended them for medical reasons—he ultimately withdrew the amendment rather than force a vote.
"This amendment deals with Initiative 81…which would make the use of hallucinogenic drugs a low priority for enforcement in the District of Columbia," Harris said in his opening remarks before the House Appropriations Committee.
The congressman added that he's particularly concerned about the scope of the ballot measure, acknowledging that "there is limited data that psilocybin may be useful in some circumstances" but asserting that the same can't be said of the other entheogenic substances such as mescaline that would be covered under the activist-driven initiative.
Watch the debate over Harris's D.C. psychedelics amendment below: 
It should be noted that while activists behind the initiative submitted their signatures last week and believe they have more than enough to qualify for the November ballot in the nation's capital, the Board of Elections has yet to certify them. Harris acknowledged that but said "I suspect it might be [qualified for the ballot] by the time" the spending bill goes to a bicameral House and Senate conference committee that will finalize the Fiscal Year 2021 Financial Services and General Government bill for delivery to the president's desk later this year.
It's not clear if he was signaling that he planned to reintroduce his amendment, which also stipulates that driving under the influence of psychedelics would be prosecutable, on the House floor or if he plans to work to get a senator to tack it onto that chamber's version of the legislation, which deals with funding for D.C.
"I think the District of Columbia is different from other cities because we have people coming in from all over the country—and we certainly, I would hope, don't want to be known as the drug capital of the world," he said.
There was some debate on the measure by the panel. House Appropriations Financial Services and General Government Subcommittee Chairman Mike Quigley (D-IL) and Rep. Betty McCollum (D-MN) voiced opposition while the subcommittee ranking member, Rep. Tom Graves (R-GA), and Rep. Robert Aderholt (R-AL) spoke in favor of the proposal.
"If the district residents want to make mushrooms a lower priority and focus limited law enforcement resources on other issues, that is their prerogative," Quigley said. "Congress has allowed jurisdictions in California and Colorado to exercise their sovereign right to set policy on mushrooms, the District of Columbia too should be allowed to use their local funds to support their local needs and their priorities."
Graves argued that "we all can agree that policies that increase the availability of psychedelic drugs in our nation's capital, that's dangerous."
"As the nation's capital, the District of Columbia, it should be a place where Americans come to see their government at work, for history, maybe go to a Braves-Nats game—it shouldn't be a destination for illegal drugs," he said.
McCollum said the amendment serves as another example of Congress attempting to impose excess regulations on D.C. and argued in favor of statehood for the district.
"Now we're not even allowing the District of Columbia to move forward and decide whether or not this is a good idea," she said. "I oppose the amendment."
Rep. Eleanor Holmes Norton (D-DC) celebrated the amendment's withdrawal with a taunt on Twitter, saying, "Regular #homerule offender @RepAndyHarrisMD tried to bar DC from using its own funds to enact a proposed ballot initiative on entheogenic plants + fungi or any similar law, but then withdrew it before the committee could defeat it."
That prompted Harris to reply that the "process of educating Congress about how dangerous this initiative is has begun. DC has enough of a drug abuse problem without becoming the drug capital of the country."
The process of educating Congress about how dangerous this initiative is has begun. DC has enough of a drug abuse problem without becoming the drug capital of the country. "Warrioronthehill" should be fighting AGAINST drug use, not FOR it.

— Rep. Andy Harris, MD (@RepAndyHarrisMD) July 15, 2020
Harris's office didn't respond to Marijuana Moment's request for comment about whether he withdrew the amendment because he sensed he didn't have the votes to pass it in committee.
In his closing remarks at the markup, the congressman said that his measure "is more than just mushrooms. That's my whole point."
"Mushrooms is psilocybin—that has a medical use. This includes mescaline, peyote, three other substances [that] have no medical use at all," he said.
Melissa Lavasani, who proposed the D.C. ballot measure and is part of the Decriminalize Nature D.C. group working to pass it, said in a press release that "our campaign is about helping D.C. residents by enacting common sense reforms to police priorities that ensure that those using healing plant and fungi medicines are not law enforcement targets."
This isn't Harris's first go at pushing for legislation that leverages Congress's control over the D.C. budget to interfere in local drug policy issues.
Harris has been a consistent opponent of cannabis reform, repeatedly backing a long-standing congressional rider that bars D.C. from using its tax dollars to implement a legal marijuana marketplace. Last year, however, it was not included in the annual spending bill as introduced by House Democratic leaders and the congressmen didn't attempt to introduce an amendment to reinsert it. It was included in the Senate version and was included in the final enacted bill following conference committee negotiations, however.
The Drug Policy Alliance sent a letter to committee leadership in advance of Wednesday's hearing, urging them to oppose any attempts to interfere in D.C.'s ability to vote on the psychedelics reform initiative.
Colorado Marijuana Regulators Propose 'Franchise' Business Model For Equity Applicants
Photo courtesy of Wikimedia/Mushroom Observer.