President Carter Talks About His Son Smoking Marijuana At The White House With Willie Nelson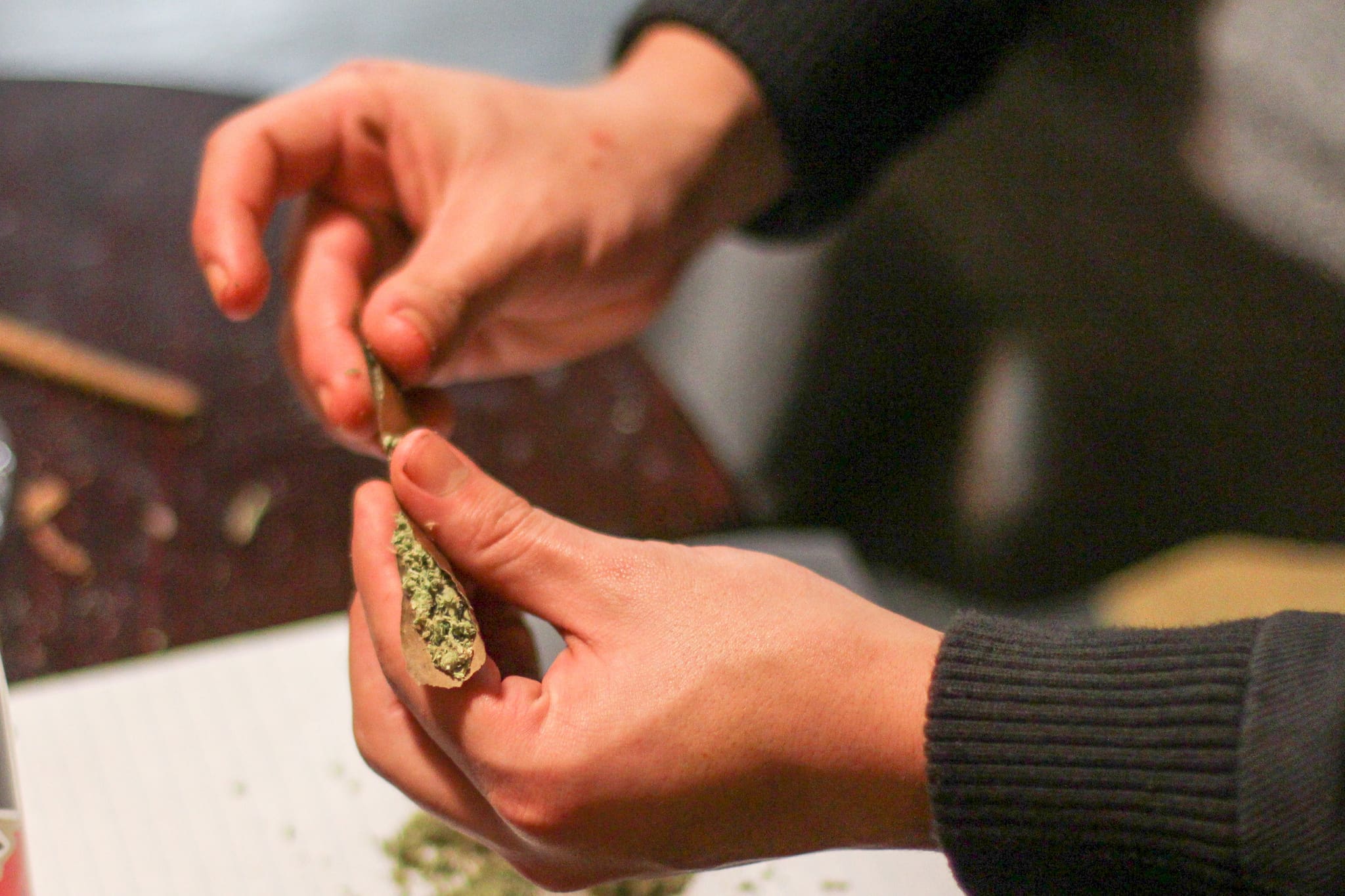 In a new documentary being released this month, Former President Jimmy Carter (D) discusses the time his son smoked marijuana at the White House with musician Willie Nelson during his administration.
In a trailer released last week, Carter is shown talking about his relationship with the music industry—including his friendship with artists like Nelson and Bob Dylan. At one point, he mentions how Nelson, a cannabis culture icon, disclosed in a biography that he smoked marijuana during a trip to the White House.
"When Willie Nelson wrote his autobiography, he confessed that he smoked pot in the White House and he says that his companion was one of the servants of the White House," Carter said, as CelebStoner first reported. "It actually was one of my sons."
Watch the trailer for "Jimmy Carter: Rock & Roll President" below:
In his 1988 book, Nelson described "sitting on the roof of the White House in Washington, DC, late at night with a beer in one hand and a fat Austin Torpedo in the other. "
"My companion on the roof was pointing out to me the sights and layout of how the streets run in Washington," he wrote, being coy about who he was with. "I let the weed cover me with a pleasing cloud… I guess the roof of the White House is the safest place to smoke dope."
It was later revealed that the 1978 cannabis session on top of the executive mansion involved first son Chip Carter.
"Getting stoned on the roof of the White House, you can't help but turn inward," Nelson wrote in a subsequent 2015 book. "Certain philosophical questions come to mind, like… How the fuck did I get here?"
During his time in office, Carter spoke in favor of decriminalizing marijuana possession and replacing criminal penalties with civil fines. But he was not able to get that policy change enacted.
"Penalties against possession of a drug should not be more damaging to an individual than the use of the drug itself," he said in 1977, adding that marijuana sales should still be strictly criminalized.
Under his administration, the Compassionate Investigational New Drug was established, providing select patients suffering from certain conditions with access to marijuana joints produced with federal authorization.
In 2011, Carter wrote an op-ed for The New York Times that criticized the drug war and stated that U.S. drug policies "are more punitive and counterproductive than in other democracies, and have brought about an explosion in prison populations."
He also said the following year that he was "in favor" of state efforts to legalize and regulate cannabis. He told a CNN interviewer at the time that "we can watch and see what happens in the state of Washington for instance, around Seattle, and let the American government and let the American people see does it cause a serious problem or not."
But in 2013, he reversed that position, saying he opposed legalization.
"I do not favor legalization. We must do everything we can to discourage marijuana use, as we do now with tobacco and excessive drinking," Carter said, according to the prohibitionist group Smart Approaches To Marijuana. "We have to prevent making marijuana smoking from becoming attractive to young people, which is, I'm sure, what the producers of marijuana…are going to try and do."
"I hope that Colorado and Washington, as you authorize the use of marijuana, will set up very strict experiments to ascertain how we can avoid the use of marijuana," he added. "There should be no advertising for marijuana in any circumstances and no driving under the influence. We need to avoid the use of marijuana, particularly among young people."
The new documentary, "Jimmy Carter: Rock & Roll President," will roll out with limited theatrical showing beginning on September 9, followed by a physical release a month later. It will then air on CNN on January 3, 2021.
California Must Turn Over Marijuana Documents To DEA, Federal Court Rules
Photo courtesy of Martin Alonso.