The First Marijuana Hearing Of The New Congress Has Been Scheduled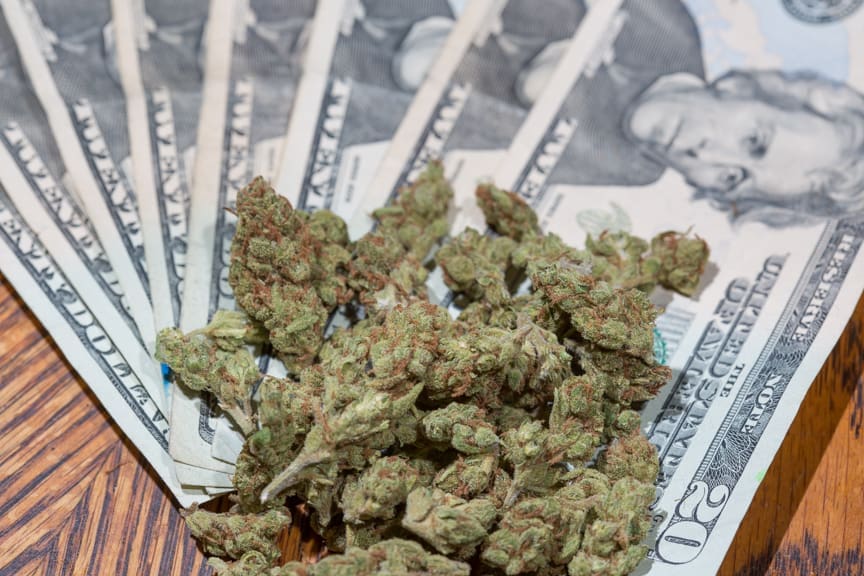 Congressional Democrats are already moving ahead with plans to consider broad changes to federal marijuana laws in 2019.
Whereas the Republican-controlled House for the past several years had blocked votes on most cannabis-related measures, the chamber's new Democratic majority on Wednesday announced it has scheduled a hearing for next week to examine the difficulties that marijuana businesses face in opening and maintaining bank accounts.
Titled, "Challenges and Solutions: Access to Banking Services for Cannabis-Related Businesses," the hearing will take place on February 13 before a subcommittee of the House Financial Services Committee.
Although a growing number of states are moving to legalize marijuana for medical or recreational use, cannabis remains federally prohibited. As a result, and despite a 2014 guidance memo released on the topic by the Obama administration aimed at clearing up the issue, many financial services providers remain reluctant to work with the industry out of fear of violating money laundering or drug laws.
"When we introduced this bill six years ago, we warned that forcing these businesses to deal in cash was threatening public safety. No hearing was given," Rep. Denny Heck (D-WA) said in an email, referring to marijuana banking legislation he and Rep. Ed Perlmutter (D-CO) have filed for the past several Congresses.
He lamented that Republican leadership didn't schedule a hearing on the proposal even after a security guard at a Colorado dispensary was killed during a robbery.
"Chairwoman Waters has made it one of her first priorities to address this urgent and overdue issue, demonstrating that she understands the threat to public safety and the need for Congress to act," Heck said of the committee's new leader. "We have a bipartisan proposal to allow well-regulated marijuana businesses to handle their money in a way that is safe and effective for law enforcement to track. I am eager to get to the work of refining it and passing it into law."
That a hearing on the issue was in the works was first noted earlier this week by Politico, and Marijuana Moment reported that the full committee is also actively planning to vote on a marijuana banking bill in the coming months.
The newly scheduled marijuana hearing is a signal that Democrats intend to move cannabis legislation this year, and is likely to be the first in a series of committee-level actions across the House on the issue.
"The upcoming hearing presents a real opportunity for the Democratic Party to assert their leadership by finally beginning the conversation on how we end the failed policy of marijuana criminalization," Justin Strekal, political director for NORML, said.
While two limited medical cannabis research bills were able to advance out of House committees last year, they never made it to the floor for votes. Meanwhile, Republican leaders consistently prevented members from offering marijuana-related amendments—including ones on banking issues—to larger legislation.
In contrast, Rep. Earl Blumenauer (D-OR) suggested in a memo to party leaders late last year that they pursue a step-by-step approach to legalize marijuana in 2019. His plan recommends that Financial Services and other committees first begin holding hearings on incremental reforms like banking access, research expansion and medical cannabis for military veterans before passing bills on those issues as part of a lead up to ultimately approving broader legislation to formally end federal marijuana prohibition by the end of the year.
A House bill to protect banks from being punished for working with state-legal marijuana businesses that Heck and Perlmutter introduced garnered 95 cosponsors in the last Congress, and 20 senators signed onto a companion bill, but neither were given hearings or brought up for votes.
"Depriving state-legal cannabis businesses of basic banking services and forcing them to operate entirely in cash presents a significant safety risk, not just to those businesses and their employees, but to the public," Don Murphy, director of federal policies for the Marijuana Policy Project, said in an email. "Support for addressing the cannabis banking problem is strong and bipartisan, and it appears Congress may be ready to adopt a real, commonsense solution. Members concerned about public safety should be jumping at the chance to express their support for this legislation."
Congress has held only a handful of hearings on marijuana reform issues in recent years, and never before has any come at a time when broad cannabis reform legislation seemed to be conceivably on its way to passage.
"This hearing is historic for cannabis policy reform advocates, business owners and the banking sector, and could directly lead to the first in what is hopefully a series of positive changes in the 2019 legislative cycle," Morgan Fox, media relations director for the National Cannabis Industry Association, said in an email. "Allowing banks to work with cannabis businesses more easily will benefit public safety, increase transparency, provide more financing options for small businesses and communities that have been targeted by prohibition, and help companies thrive so they can further displace the illicit market."
Outside of the two committee markups of cannabis research legislation last year, which were not preceded by formal hearings on the relevant issues, Senate panels have on a few occasions held lengthy discussions on marijuana.
In 2013, for example, the Senate Judiciary Committee convened a hearing to dig into the fact that a growing number of states were legalizing marijuana in contrast with federal law.
The Senate Caucus on International Narcotics Control, which is not a formal standing committee of the body, hosted a discussion on federal marijuana enforcement in 2016. Its two cochairs, Sens. Charles Grassley (R-IA) and Dianne Feinstein (D-CA), have long been among Congress's most vocal opponents of cannabis reform, though Feinstein began to shift her position last year.
Also in 2016, the Senate Judiciary Committee's Subcommittee on Crime and Terrorism held a hearing on the risks and potential benefits of medical cannabis, but it did not lead to votes on any marijuana legislation.
Meanwhile, pressure to address cannabis banking has been growing. Several top Trump administration officials have indicated they support clarifying the issue.
Treasury Secretary Steven Mnuchin, for example, suggested in testimony before a House committee early last year that he supports letting marijuana businesses store their profits in banks.
"I assure you that we don't want bags of cash," he said. "We do want to find a solution to make sure that businesses that have large access to cash have a way to get them into a depository institution for it to be safe."
In a separate hearing Mnuchin revealed that addressing the issue is at the "top of the list" of his concerns.
Federal Reserve Chairman Jerome Powell said that the growing gap between state and federal marijuana laws "puts federally chartered banks in a very difficult situation… It would great if that could be clarified."
And last month, Comptroller of the Currency Joseph Otting called on Congress to "act at the national level to legalize marijuana if they want those entities involved in that business to utilize the U.S. banking system."
Meanwhile, although many major financial institutions are staying away from the cannabis industry, federal data does show that an inceasing number of banks are beginning to work with marijuana growers, sellers, processors and related businesses.
It hasn't yet been announced who will be testifying at next week's cannabis banking hearing before the Consumer Protection and Financial Institutions Subcommittee.
Legalization Activists Push Marijuana Industry To Uphold Social Responsibilities
A new memo from pro-legalization advocates offers some insight for marijuana businesses, investors and consumers on how they can better support social responsibility in the increasingly legal industry.
The four-page document unveiled by the Drug Policy Alliance (DPA) on Friday proposes guidelines to help assess whether a business is operating in a manner that recognizes the historic harms and injustices caused by prohibition. Specifically, the memo asks industry players to take a harder look at their policy positions, internal operations and practices, whether their company supports up-and-coming marijuana businesses and how invested they are in the local communities in which they operate.
As the document notes:
Repairing the harms of prohibition entails:
1) ensuring that the harm is not continuing;
2) supporting the development of an accurate historical record of the harms caused by marijuana prohibition, including how it has oppressed black and brown communities; and
3) supporting initiatives that create a remedy for past harms.
DPA, along with the Marijuana Policy Project, has been a driving force in funding moves pass marijuana legalization ballot measures and shepherd cannabis bills through state legislatures. Without its work, the market for legal cannabis in the U.S. would be much smaller, if it existed at all.
"Marijuana policy reform was not done to get people rich," Justin Strekal, political director for NORML, which maintains a cross-country grassroots advocacy network that has helped push legalization, told Marijuana Moment. "It was done to end the oppression of those who choose to consume it. While reform has led to a growing marketplace, tragically the oppression continues and is even perpetuated by some in the industry itself."
Other measures that address the costly effects of the drug war, according to the DPA guidelines, include opposing any rules or laws that would intentionally shut out people who have been arrested or convicted on marijuana-related charges from working in the industry, investing in communities that have been disproportionately impacted by cannabis enforcement and creating opportunities to help people from marginalized communities participate in the industry.
"The harms of marijuana prohibition have been devastating, particularly for Black and Brown people who have suffered dramatic rates of arrest, mass criminalization, heavy-handed policing, seizure of property with little or no process, and large-scale deportations," DPA Executive Director Maria McFarland Sánchez-Moreno said in a statement. "Given this history, those investing and operating in the cannabis sector have some responsibility to support repairing the harms of prohibition."
The organization suggested a list of questions for companies to consider concerning a range of topics: Among them, whether they support home grow—which ensures access for those who can't afford retail marijuana or live too far away from a dispensary—how inclusive they are in who they hire and if they support scaled license tiers.
Marijuana Companies Urged Governor To Ban Cannabis Home Cultivation, Document Shows
Other questions include:
• Does the company support a free and fair marijuana market that does not give it disproportionate advantages?
• To which causes or candidates is the company donating money?
• Does the company have a policy against drug testing employees?
• Is the business a social benefit corporation? B-Corp? Non-profit? Cooperative? Or collective? If not, what percentage of its profits is donated to nonprofits?
Jag Davies, DPA's director of communications strategy, said the new guidelines are part of a broader shift in the organization's work over the past few years toward emphasizing racial and restorative justice provisions in any legalization bill they're involved with.
"It started with Prop 64 in California in 2016, which we played a leading role in making sure that it had a number of criminal justice and restorative justice provisions that other previous legalization bills didn't have," Davies told Marijuana Moment in a phone interview. That work continues with their campaigns for legalization in New York, New Jersey and New Mexico, he said.
"The debate is really not about whether legalization is going to happen. It's how it's going to happen and to what degree it's going to repair the harms of criminalization and to what degree it's going to repair harm among the people who were worst harmed by marijuana criminalization," Davies said.
The National Cannabis Industry Association, which works to represent the interests of legal cannabis businesses, said in a statement shared with Marijuana Moment that the organization "fully supports social responsibility and equity in the industry, as well as repairing the harms caused by prohibition, and we will continue promoting those values to our members."
In addition to supporting limited home cultivation and federal legislation like the Marijuana Justice Act, the association also helped the Minority Cannabis Business Association draft a model social equity ordinance for cities that was published this month.
But there's still a long way to go before all of the cannabis industry's major players start walking the walk, advocates say.
"The Drug Policy Alliance correctly identified one of the biggest problems emerging in the reform movement: the 'I got mine and you're on your own' mentality," Strekal, of NORML, said. "It's a travesty to see business leaders making millions of dollars and bragging about how great they are while they do nothing to stop the practice of arrests in a nearby state or bring wholeness to their neighbors who have had their lives disrupted or destroyed by criminalization just a few years earlier for essentially the same activity."
Model Legislation Aims To Help Cities Bring People Of Color Into Marijuana Industry
Photo courtesy of Nicholas C. Morton.
U.S. Postal Service Issues Advisory On Mailing Hemp-Derived CBD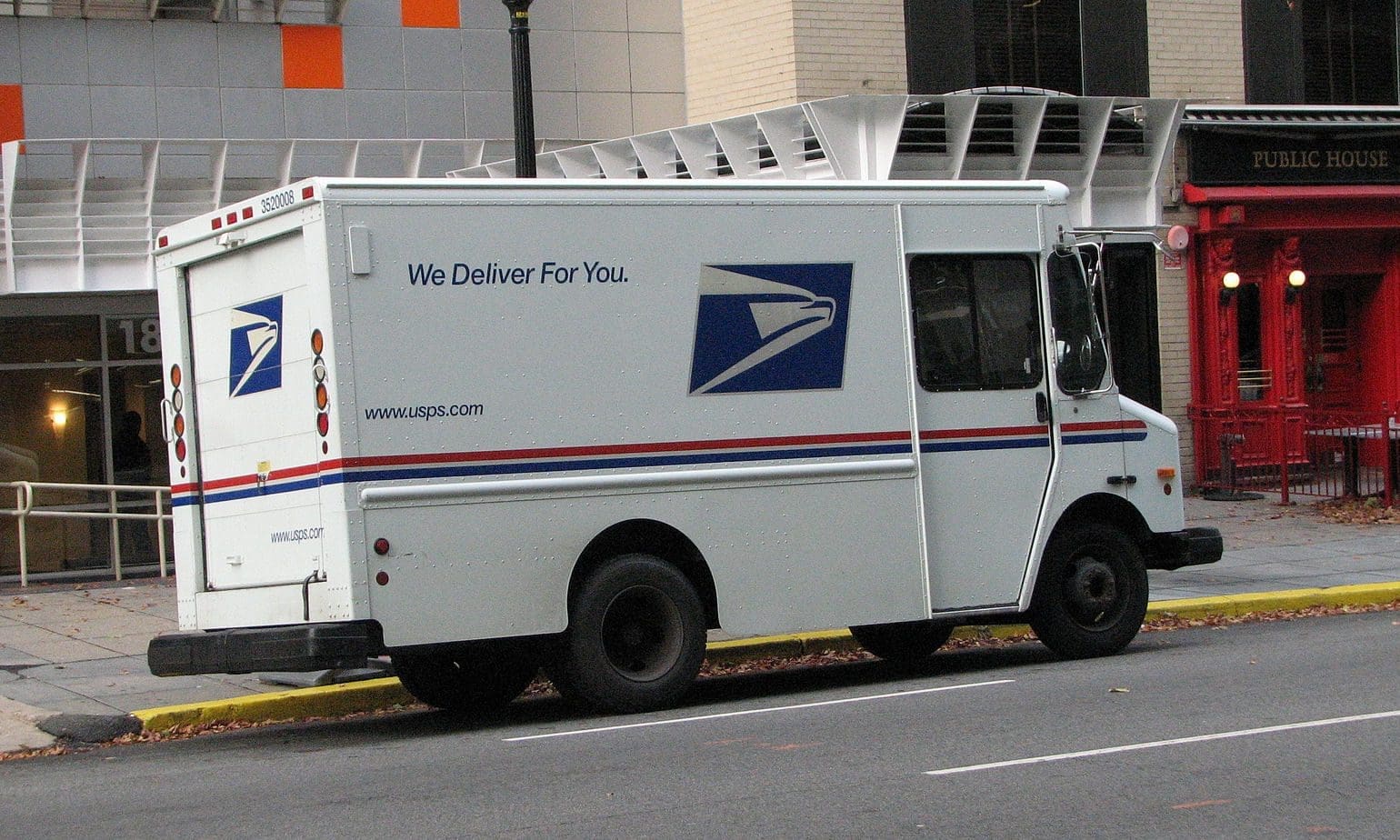 The U.S. Postal Service (USPS) quietly issued an advisory earlier this month clarifying rules around mailing cannabis preparations, saying that "some CBD products derived from industrial hemp can be mailable under specific conditions."
The memo also signals that USPS will further loosen restrictions in the future in light of the passage of the 2018 Farm Bill, which federally legalized industrial hemp.
For now, the current advisory, which was first reported by the marijuana law blog Kight On Cannabis, stipulates that it is legal to mail hemp-derived CBD products in compliance with research-focused provisions of the earlier 2014 version of the federal agriculture legislation.
However, postal customers must first take certain steps such as providing a signed self-certification statement and documentation confirming the hemp producer is licensed through a state agriculture department.
Hemp mailed through USPS must also contain 0.3 percent THC—a policy that's consistent with both the 2014 and 2018 Farm Bill definitions of hemp.
"The Postal Service has received an increasing number of requests to transport CBD oil and products containing CBD in Postal Service networks," Travis D. Hayes III, a USPS business program specialist wrote in the March 4 advisory.
The federal agency said that the new instructions are due to change, given the broader legalization of hemp and its derivatives through the 2018 Farm Bill.
"Postal employees should be aware that the Agricultural Improvement Act of 2018 was recently signed into law," the memo says. "This legislation removes industrial hemp from regulation under the Controlled Substances Act."
But the agency said that it would wait until the legislation "is fully implemented" before it will "modify the mailability criteria for CBD and other cannabis products."
The U.S. Department of Agriculture (USDA) is in charge of creating and implementing general regulations for hemp—instead of the Justice Department, which formerly oversaw enforcement against the crop—but it's not clear when those rules will be formalized. Lawmakers and stakeholders have pressured the department to get the ball rolling, and it held a listening session last week to gather input from states and other interested parties.
But Agriculture Secretary Sonny Perdue has tried to temper expectations, emphasizing the need to "proceed slowly" given the crop's complexity and saying that USDA plans to have its regulations ready for the 2020 growing season.
"We're proceeding very judiciously obviously because of the uniqueness of the crop hemp and its relationship to other crops that we're not encouraging," he said last month, referring to marijuana.
While the USPS said that it issued the advisory because it was receiving an influx of inquiries about the rules governing mailing CBD, Kight On Cannabis suggested that it was prepared as a response to a legal dispute from last year surrounding the postal service's seizure last year of hemp-derived CBD products that had been lawfully mailed.
Read the full USPS memo on mailing hemp-derived CBD below:
USPS CBD Hemp Clarification by on Scribd
USDA Receives Hemp Legalization Feedback From States And Stakeholders
Photo courtesy of Wikimedia/Kevin Payravi.
Marijuana Activists Protest John Boehner's SXSW Speech
Advocates for social equity in the increasingly legal marijuana economy are protesting keynote speeches by former Republican House Speaker John Boehner and MedMen CEO Adam Bierman at South by Southwest (SXSW).
The Equity First Alliance, a group that promotes racial and social justice in the cannabis industry, said that Boehner and Bierman's scheduled Friday appearances at the festival are a reflection of an ongoing trend where mostly white men are profiting off a market while people of color continue to disproportionately face criminalization for marijuana offenses.
Boehner has been the subject of ongoing criticism from marijuana advocates, who point out that he failed to act on cannabis reform, and opposed certain criminal justice reform legislation, during his 24 years in Congress. While he never introduced, cosponsored or voted in favor of marijuana bills in that time, he joined one of the largest cannabis firms, Acreage Holdings, as a board member last year.
In fact, Boehner consistently voted against an amendment to protect medical cannabis states from federal interference.
Bierman has been accused in a lawsuit filed by a former employee of making racist and homophobic remarks. His company, which was valued at $1.6 billion last year, was also a member of a New York-based medical marijuana industry association that advocated against allowing home cultivation in a memo submitted to Gov. Andrew Cuomo. (The company told Marijuana Moment that it supports the right to home cultivation, but did not answer questions about its involvement in drafting the document. It was later asked to leave the group over Bierman's alleged remarks.) Acreage remains a member of the same association.
"Our protest at SXSW sends a bold message in support of cannabis equity, justice, and repair," the Equity First Alliance's Felicia Carbajal said in a press release. "We stand together, recognizing that by defending the most marginalized among us, we defend all of us. We support the advocacy and resistance movements that reflect our multiple and intersecting identities, and we call on all defenders of human rights to join us."
Activists held protest signs over a nearby highway and at a hotel where Boehner's speech—which covers "the likely paths to national legalization and the challenges and opportunities America's fastest growing industry face today"—will take place on Friday. The signs condemn "big marijuana" and call for social equity policies such as community reinvestment.
#SXSWeed holding a banner in the lobby of the Hilton, where many cannabis panels will take place today including a speech by John Boehner. #WarOnDrugs pic.twitter.com/xAXHWMb6XU

— Ministry of Hemp (@MinistryofHemp) March 15, 2019
"It's clear this market is going to expand," Boehner told CNBC in an interview ahead of the event. "And as it does, lawmakers in Washington have to look up and realize that the federal government is way out of step. It's time for the federal government to get out of the way."
In the press release, Equity First Alliance listed additional reasons they're protesting as well as policies they support.
"In protest of:
—Those profiting off of cannabis without an intentional plan to repair and make whole individuals, families, and communities that have been devastated by the War on Drugs;
—Those profiting off of cannabis who once participated in prohibition;
—And those who would profit before freeing all cannabis prisoners and vacating all cannabis convictions
And calling for:
—10% of companies' annual revenue to be reinvested in communities disproportionately harmed by the
War on Drugs;
—A new paradigm of social responsibility in the cannabis industry;
—And public policies that create an equitable, just, and reparative industry."
"It's hypocritical for an Austin based company like SXSW, a company imbedded in a city that preaches diversity and inclusion, to neglect the work of committing to create an inclusive space, and instead give a keynote platform to John Boehner," Chas Moore, executive director of the Austin Justice Coalition, said. "This is disgusting."
.@SpeakerBoehner and Murphy joined Squawk on the Street for an exclusive interview live from @sxsw – watch the full video on @CNBC here. #acreageholdings #sxsw #sxsw2019 https://t.co/aNQHQSQHMA

— AcreageHoldings (@AcreageCannabis) March 15, 2019
Marijuana Moment reached out to Acreage for comment, but a representative did not respond by the time of publication.
Marijuana Companies Urged Governor To Ban Cannabis Home Cultivation, Document Shows
Photo courtesy of Gage Skidmore.