Read Rep. Earl Blumenauer's Marijuana Memo To Democrats On 2019 Legalization
National Sheriffs' Association Calls For Marijuana Rescheduling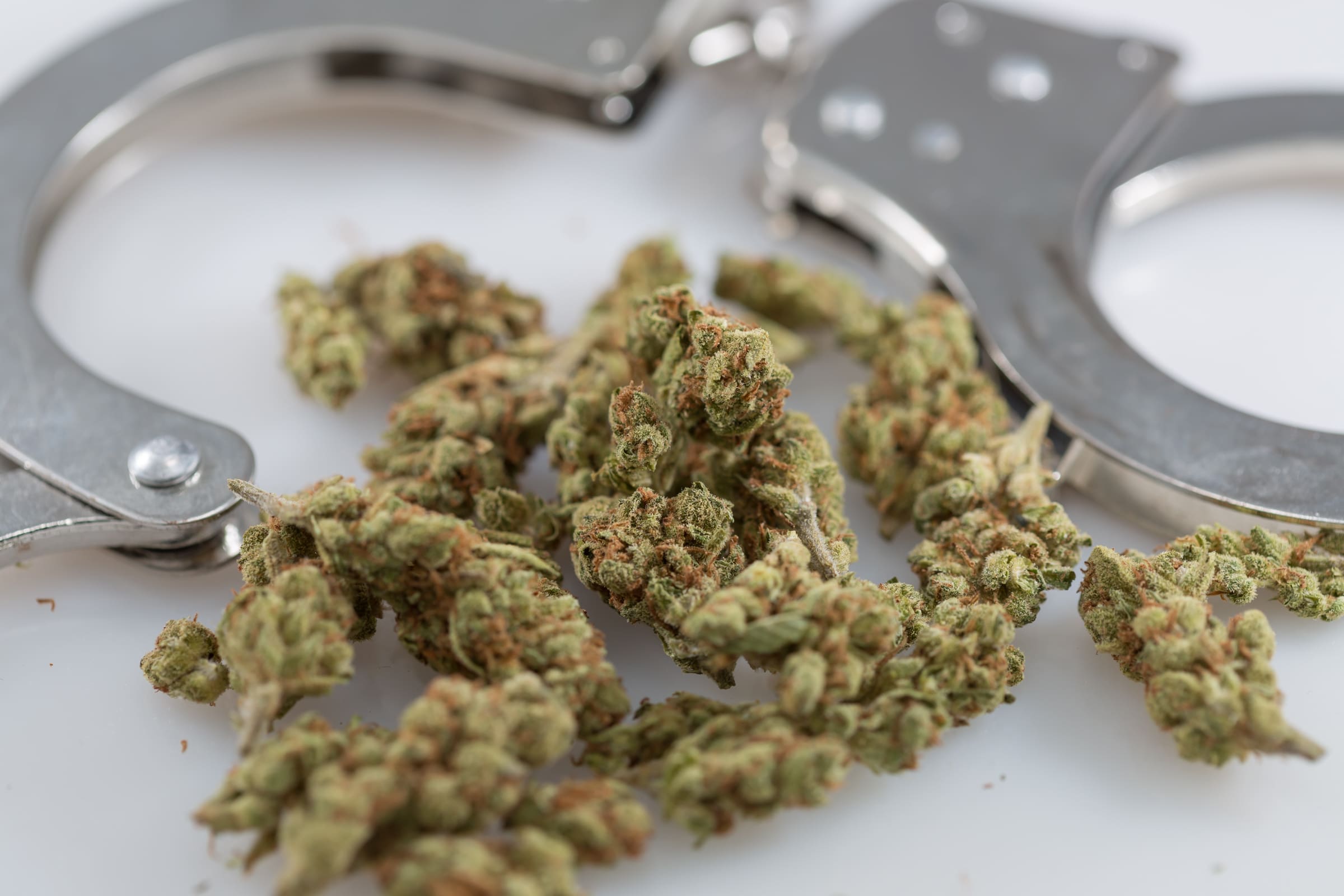 The National Sheriffs' Association (NSA) approved a resolution last week that calls for the federal rescheduling of marijuana, while at the same time reaffirming the group's opposition to legalizing cannabis.
The resolution, first reported by The Washington Examiner, states that the association considers legalization a public health and safety concern but that it has "compassion for those who are suffering from debilitating illnesses" for which they seek out medical cannabis.
The group emphasized its opposition to state-level legalization and even decriminalization policies, which it argues have not achieved their goal of eradicating the illicit market and "have oftentimes resulted in more organized drug trafficking organizations."
But when it comes to research into marijuana's therapeutic potential, NSA said the federal government should move cannabis from Schedule I to Schedule II under the Controlled Substance Act.
Federal "statutory and regulatory barriers have prevented the thorough research and study on the use of cannabis for the purpose of obtaining definitive and undisputed scientific evidence to determine whether cannabis has a positive medical benefit to its use, and has prevented research leading to the ability to accurately quantify impairment levels of those who consume cannabis," the resolution states.
"NOW, THEREFORE, BE IT RESOLVED, the National Sheriffs' Association supports the reclassification of marijuana as a Schedule II drug under the Controlled Substances Act in order to remove those impediments and allow greater research."
It's a position that a vast majority of NSA's membership supports, according to a survey the group conducted of 467 sheriffs. Eighty-five percent of those polled said that they want more research into cannabis.
The same survey showed that 65 percent of sheriffs believe that crime has increased in places where marijuana has been legalized, 84 percent claim legalization led to more cases of impaired driving and 74 percent said that their departments required additional resources to combat cannabis-related crimes.
But there was a strong consensus among members on what needed to happen in order to promote research into medical cannabis.
The resolution urged Congress and the U.S. attorney general to "take immediate and additional steps to promote and actively pursue scientific research and rigorous testing to determine any efficacy of cannabis for medical purposes by removing the federal statutory and regulatory barriers that prevent these scientific endeavors."
Those steps include rescheduling marijuana to Schedule II, a less restrictive category that scientists have argued would be more conducive to research objectives.
That's a significant evolution from the last time NSA weighed in on cannabis reform in 2015, when the association approved a resolution flatly opposing medical and adult use legalization and said Congress should "allow full enforcement of the Controlled Substances Act, especially as it relates to marijuana." That measure was silent on cannabis's scheduling status.
Still, NSA said at the end of its latest resolution that it "remains opposed to efforts to legalize marijuana for recreational purposes in the United States and opposes the bypassing of the rigors FDA research and approval process for any proposed medical uses of marijuana or its derivatives."
Analysis: Breaking Down Congress's Vote To Protect Legal Marijuana States From Federal Enforcement
Oregon Governor Signs Bill To Allow Interstate Marijuana Imports And Exports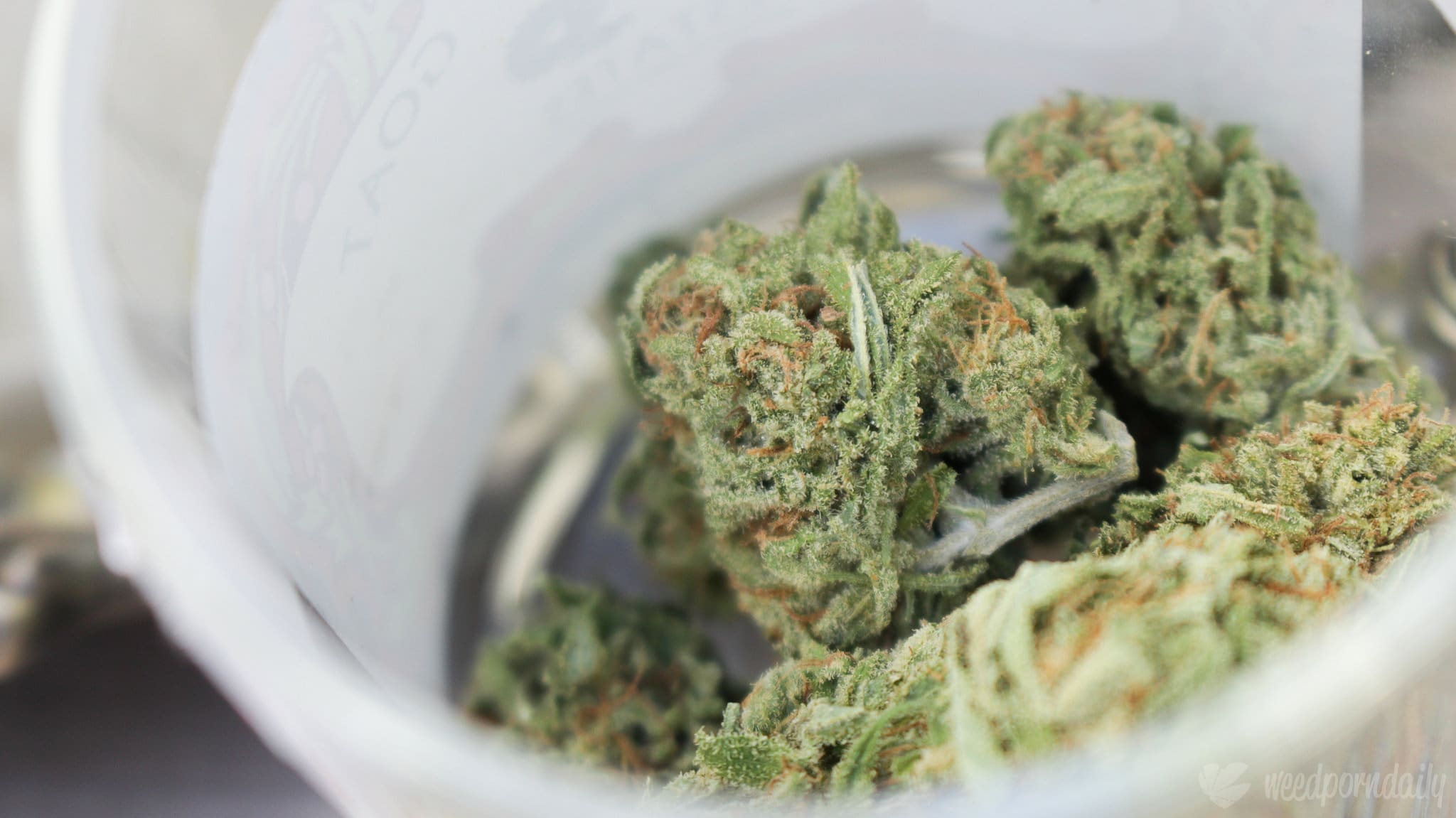 If federal marijuana laws change, Oregon would be positioned to export and import cannabis to and from other states under a bill signed by Gov. Kate Brown (D) last week. It was one of three pieces of marijuana legislation she approved in the span of a few days.
The export and import bill grants the governor authority to make agreements with neighboring states where marijuana is legal to provide for lawful interstate commerce of cannabis products. But the governor can only exercise that authority if the federal government makes it legal or if the Justice Department implements an administrative policy allowing for such commerce.
As it stands, no such federal policy exists.
Should that change, however, the law is expected to offset one of the biggest problems in Oregon's legal market: oversupply. The policy would give the state's marijuana businesses the ability to export some of that excess marijuana that's driven down prices and redirect it to underserved markets in surrounding states.
The bill was approved in the House earlier this month after being previously passed by the Senate. Brown signed it without fanfare, as part of a group of legislation she approved the same day that also included a low-level cannabis conviction expungement bill.
The governor could only enter into agreements with states that have existing legal cannabis markets, and those states must be accessible via roadways, as the bill stipulates that marijuana couldn't be imported or exported through air or sea. For now, that means the state would be limited to interstate commerce with California, Nevada and Washington.
There are additional requirements that any export or import deal would have to involve, including that cannabis products must be tracked and also meet Oregon's packaging and labeling standards.
Lawmakers who supported the bill argued that it would not only provide relief for Oregon's oversaturated cannabis market but also give the state a competitive advantage upon changes to federal law—something Brown said it a matter of "when" and not "if."
The governor also signed legislation last week that would give the Oregon Liquor Control Commission the authority to deny cannabis license applications "based on the supply of and demand for marijuana" in the state—another attempt to mitigate the oversupply problem, and one that could be implemented without having to wait for the federal government to act.
Illinois Governor Signs Historic Marijuana Legalization Bill
Photo courtesy of WeedPornDaily.
Feds Recognize Religious Discrimination Against Marijuana Consumers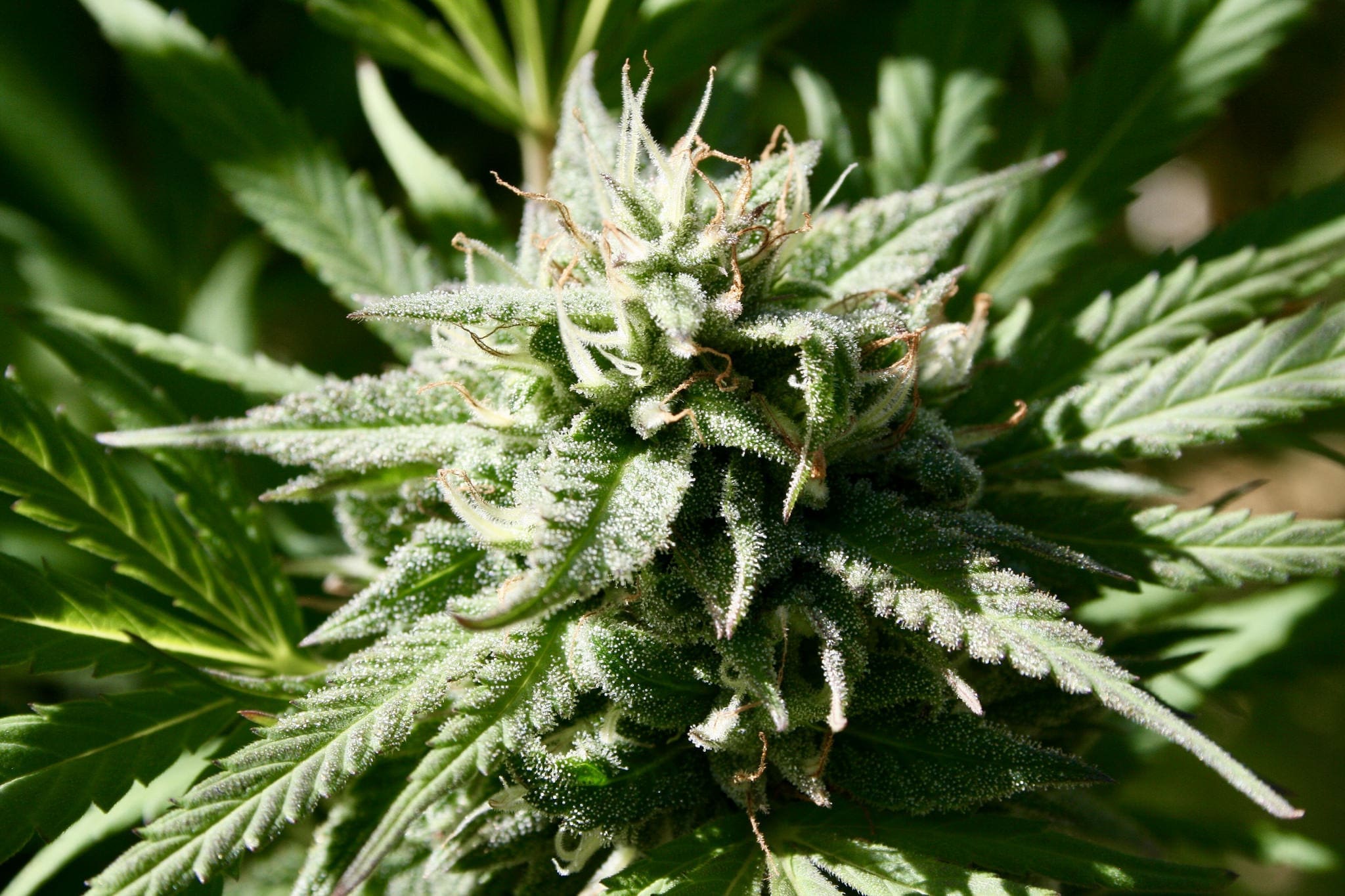 The U.S. State Department identified several instances of discrimination against religious groups that ceremonially use marijuana in an annual report on religious freedom released last week.
The document does not include mention of cannabis discrimination in the U.S., however, where marijuana consumption remains federally prohibited regardless of religious context.
Cannabis appeared in more than a dozen sections of the report focusing on various countries, with mentions primarily concerning the use of marijuana by those who practice Rastafarianism. While there were some positive developments for the religious group noted in the document, members in multiple countries said anti-cannabis laws continue to foster a discriminatory climate.
In the Bahamas, for example, Rastafarians "continued to be arrested for possessing small quantities of marijuana they used in ceremonial rituals" and said that "the government discriminated against them in discussions on the legalization of marijuana for medicinal use."
Rastafarians in Sierra Leone describe prohibition "as an infringement on their religious freedom to access cannabis, as it is a core component of their religious practices." The State Department said that two members were arrested for cannabis-related offenses, including a high priest whose marijuana was seized.
While cannabis is prohibited in Dominca, Rastafarians said the law is not enforced when the plant is used in a religious ceremony. However, they complained of excess government scrutiny, which they attributed to their association with marijuana.
In Barbados, Rastafarians also contested the government's prohibition of marijuana and said that immigration officials "gave extra scrutiny to Rastafarian women at checkpoints as pretexts to search for marijuana."
Rastafarians in Malawi, Guyana, Saint Vincent, Saint Kitts and Nevis and Saint Lucia expressed similar frustration over their respective governments' cannabis policies. (Though not mentioned in the report, which covers 2018, Saint Kitts's High Court ruled this March that adults can legally consume marijuana for personal use.)
The Caribbean nation of Antigua and Barbuda decriminalized marijuana last March, and the government "publicly apologized to the Rastafarian community for previous discrimination."
"The Rastafarian community had argued against previous prohibition of marijuana, stating it was a restriction to their religious practice and that marijuana was integral to the community's religious rituals," the State Department wrote. "In the wake of decriminalization, Rastafarian leaders said publicly the government had taken steps to recognize the dignity and worth of the Rastafarian community."
Rastafarians also made gains in South Africa last year, with the country's Constitution Court upholding a lower court ruling that deemed the government's ban on cannabis possession and cultivation for personal use unconstitutional.
The Municipal Court in Prague also ruled on appeal in March that the Czech Republic's Ministry of Culture must reopen registration for the Cannabis Church to be recognized as a religious group. The office requested additional information for the registration but has not yet taken action on the church's application.
The federal reports don't reflect the U.S. government's position on cannabis policy; rather, they simply offer an overview of the religious landscape internationally. The State Department has put out reports mentioning marijuana's relationship to discrimination faced by religious groups around the world each year since at least 2015.
Federal Aviation Administration Clarifies Marijuana And CBD Policy For Pilots
Photo courtesy of Brian Shamblen.