More Banks Welcome Marijuana Business Accounts, New Federal Report Shows
The number of banking institutions that are actively servicing accounts for marijuana businesses has grown by nearly 20 percent since the beginning of the year, according to newly released federal data.
As of the end of September, there were 375 banks and 111 credit unions maintaining financial services for cannabis businesses, according to a report published this month by the U.S. Treasury Department's Financial Crimes Enforcement Network (FinCEN).
It is the latest in a series of quarterly updates the agency has issued, which together have shown steady growth in the number of financial services providers that are willing to work with the cannabis industry despite its continued federal illegality.
The new data comes as marijuana reform continues its political ascendancy. During this month's midterm elections, Michigan voters approved marijuana legalization and those in Missouri and Utah passed medical cannabis measures. Several new pro-legalization governors are set to take office in January. And Democrats took control of the U.S. House of Representatives, where cannabis legislation is expected to be more seriously considered in 2019 than it has been over the past several years. One of the most-sought reforms by marijuana businesses is greater clarity on their ability to access banks.
In 2014, under the Obama administration, FinCEN issued guidance to banks about how to serve the marijuana industry without running afoul of federal regulators. The memo, which requires financial services providers to regularly file reports on customers with cannabis accounts, was meant to provide assurances to banks. But many have remained reluctant to work with marijuana businesses because ongoing federal cannabis prohibition could trigger money laundering laws and other risks.
In October, the American Bankers Association began surveying its members about the issues they face in serving cannabis businesses.
"We believe the time has come for Congress and the regulatory agencies to provide greater legal clarity to banks operating in states where cannabis has been legalized for medical or adult use," a spokesperson for the organization said at the time.
"The [marijuana banking] reporting structure laid out in the 2014 guidance remains in place," the new FinCEN report, which was first spotted by Cannabis Wire, says. "FinCEN will continue to work closely with law enforcement and the financial sector to combat illicit finance, and we will notify the financial sector of any changes to FinCEN's" cannabis reporting procedures.
When then-U.S. Attorney General Jeff Sessions moved in January to rescind separate Obama-era guidance that generally protected state marijuana laws from federal interference, industry participants feared that it would spook major businesses like banks from associating with cannabis operators.
The new FinCEN data showing steady growth in the number of financial institutions maintaining marijuana industry accounts indicates that those fears were largely unfounded.
Meanwhile, a number of key Trump administration officials have indicated they want to see a clarity on cannabis banking issues.
For example, Steven Mnuchin, the treasury secretary, has suggested in congressional testimony that he wants state-legal marijuana businesses to be able to store their profits in banks.
"I assure you that we don't want bags of cash," he told a House committee in February. "We do want to find a solution to make sure that businesses that have large access to cash have a way to get them into a depository institution for it to be safe."
In a separate hearing he said that resolving marijuana banking issues is at the "top of the list" of his concerns.
Federal Reserve Chairman Jerome Powell said in June that the disparity between local and national marijuana laws "puts federally chartered banks in a very difficult situation."
"It would great if that could be clarified," he said.
That same month, Federal Deposit Insurance Corporation Chairwoman Jelena McWilliams said that while she directed her staff to consider ways to address the issue, the agency's hands are "somewhat tied" until federal law changes.
Comptroller of the Currency Joseph Otting said last month that he is "hopeful there's enough momentum in that direction" toward solving marijuana businesses' banking access issues and that forcing them to operate in cash is "generally not healthy."
Pressure is also coming from the states. In August, a coalition of the top financial regulators in 13 states sent a letter demanding Congress take action to protect banks that work with marijuana businesses.
Despite the growing call for clarity on the issue, key committees in the House and Senate rejected amendments this summer that would have prevented federal banking regulators from punishing financial institutions for serving the marijuana industry.
Standalone legislation to provide permanent protections to banks that work with cannabis businesses have garnered increasing numbers of cosponsors in both chambers, though they haven't been scheduled for hearings or votes.
It remains to be seen whether a Democratic House will move cannabis banking legislation in 2019, and whether the Republican-controlled Senate would go along.
Portions of this story were previously published on Forbes.
Marijuana Companies Urged Governor To Ban Cannabis Home Cultivation, Document Shows
New York Gov. Andrew Cuomo (D) took marijuana reform supporters by pleasant surprise when he endorsed legalization last year after previously calling cannabis a "gateway drug" that should remain prohibited. But for advocates, there was at least one major disappointment in store when he got around to revealing the details of his plan: the proposal, unveiled as part of his budget last month, would ultimately include a ban on home cultivation of recreational marijuana.
Home growing—seen by many as a commonsense policy that ensures access to cannabis for individuals who can't afford retail prices, live too far from a dispensary or just want to flex their green thumbs—has been a feature of almost all legal adult-use marijuana systems operating in the U.S., with the exception of Washington State's. So what's behind the New York governor's opposition to letting adults cultivate their own crops?
It could be that Cuomo took a page from the commercial cannabis industry. Literally.
Roughly a month before the governor announced the details of his legalization proposal, a New York-based marijuana business association—led by the executives of the state's major licensed medical cannabis providers—sent a policy statement to Cuomo's office in the interest of offering "some thoughts on various issues associated with a transition from medical to adult-use."
One of those thoughts centered on the businesses' desire to prevent consumers from growing their own marijuana.
Politico first reported the existence of the document, created by New York Medical Cannabis Industry Association (NYMCIA), in December. This month, Marijuana Moment obtained the full 29-page memo through a state freedom of information law request.
There are some broad recommendations that most legalization supporters would take no issue with, such as encouraging individuals from communities disproportionately impacted by prohibition to participate in the legal industry and leveraging partnerships to expand research into medical cannabis.
But a chapter titled "The Fallacy of Home Grow" makes very specific—and, in the eyes of advocates, misleading—arguments against allowing marijuana cultivation for personal use.
The group recognized that people want home cultivation because of "currently high prices of medical marijuana" or because they see it as an "individual civil liberty." But according to NYMCIA, home cultivation "creates a significant public safety and black market risk."
The industry organization listed five claims to support that argument:
1. Home grow will make it impossible for the state to eliminate the black market.
2. Home grow will make it impossible for law enforcement to distinguish between legal and illegal products, thus frustrating enforcement efforts.
3. Home grow will undermine the state's harm reduction goal of ensuring that cannabis sold in New York State is grown without noxious pesticides or other contaminants.
4. Home grow will undermine the state's public health interest in ensuring that cannabis sold in New York State is tested, packaged, and and labeled correctly.
5. Home grow will cost the state tax revenue, thus hindering the state's ability to fund priorities such as drug abuse treatment and community investment.
Per that last point, it's entirely reasonable to assume that New York state would miss out on some sales tax revenue if residents decided to grow their own plants. But the other side of that dilemma is that it'd likely mean missed profits for cannabis businesses, including those affiliated with NYMCIA.
"From our perspective, it's really hard to see any real reason—other than individual and corporate greed—to be against home cultivation at this point," Erik Altieri, executive director of NORML, told Marijuana Moment in a phone interview. "There's not a lot of rational concerns when it comes to allowing a limited amount of plants for an individual to grow at home."
Melissa Moore, New York deputy state director of the Drug Policy Alliance, also pushed back against NYMCIA's claim that a home grow option would make eliminating the illicit market "impossible."
It's the "fallacy of 'The Fallacy of Home Grow,'" as she put it. It would make more sense to attribute difficulties reducing illicit market sales to state tax rates on retail cannabis, she said in a phone interview.
"It's really disingenuous to try to say that it would not be possible to eliminate the illicit market if we allow for home grow. That certainly hasn't been the experience of other states that allow home grow."
Moreover, NYMCIA's position is not consistent with that of other marijuana industry groups such as the National Cannabis Industry Association (NCIA), which argues that allowing home growing can actually benefit businesses.
"NCIA does not oppose limited home cultivation," Morgan Fox, media relations director at the group, said in an email. "In fact, it can act as an incubator for people to develop skills which can be used in the legal cannabis industry, which benefits businesses as well as individuals looking to enter the market. Much like home brewing has helped spur interest the craft beer market, limited home cannabis cultivation can do the same in legal states."
Who is involved in NYMCIA and why do they want to ban home cultivation?
Marijuana companies Columbia Care, Etain, PharmaCann, The Botanist and Acreage NY, Vireo Health and MedMen were all listed as members of NYMCIA in the memo to Cuomo's office. (MedMen later acquired PharmaCann, and more recently, NYMCIA urged MedMen to leave the association amid a controversy over racist remarks allegedly made by the company's executives).
(A separate controversy previously enveloped Columbia Care, which owns dispensaries and grow facilities in multiple states, after its Massachusetts-based subsidiary, Patriot Care, was discovered to be advocating against letting certain people with past drug convictions work in the legal cannabis industry).
Acreage Holdings, a cannabis firm that Republican former U.S. House Speaker John Boehner joined as a board member, declined to comment for this story through a public relations firm that represents the company.
A MedMen spokesperson said in a statement to Marijuana Moment that it "respects the right of those who choose to cultivate cannabis for their personal use," but did not respond to specific questions about the company's involvement in drafting the policy statement that urged New York officials to continue prohibiting such activity.
Jeremy Unruh, director of public and regulatory affairs at PharmaCann, told Marijuana Moment that the document "was our industry association's first go at formulating some broad policy positions" prior to meeting with the governor's office and that the company's "position on home grow is far more nuanced than a simple approve/oppose."
"Those policy points you have are sound, but our positions have evolved (and will continue to do so) as we've had a chance to socialize these concepts" with other stakeholders, Unruh said. He argued that New York has superior quality control standards in place for medical cannabis and that while the company recognizes "the nature and value of civil liberty" of home cultivation, allowing it would pose public health risks.
But ultimately, "Our position is this: We support the governor's homegrow proposal," he wrote in an email.
While recommending that lawmakers ban personal cultivation of recreational marijuana, Cuomo did include a home grow option for medical cannabis patients in his budget plan.
(Full disclosure: Several members of the companies involved in NYMCIA support Marijuana Moment through monthly Patreon pledges, or have in the past.)
Cannabis reform advocates aren't buying NYMCIA's claims.
It is quite obvious that NYMCIA's affiliates have a financial stake in the shape of whatever marijuana law eventually emerges from the New York legislature. And their opposition to a home grow option is a point of concern for advocacy groups.
"[T]o advocate against home cultivation given all we know about how it works in practice from the industry side really just is kind of despicable and illustrates their greed, that they're willing to sacrifice individual freedoms for the slightest increase in their profits," NORML's Altieri said.
The association's recommendation also runs counter to what Marijuana Moment was previously told by the vice president of corporate communications for Vireo Health, Albe Zakes.
Asked about the memo following the initial Politico report that only vaguely described the document, Zakes wrote in an email that "our CEO and COO assured me that we've never lobbied against home grow and in fact support home grow as part of larger legislation, as long as it is regulated and controlled in a responsible manner, the same way medical or recreational markets would be, in order to protect consumers."
(Vireo CEO Aaron Hoffnung signed an Internal Revenue Service financial disclosure form for NYMCIA last year as one of the association's directors.)
Marijuana Moment sent a follow-up request for comment after obtaining the policy statement through the public records request, but Zakes said the he was unable to reach the company's executives and so Vireo would have to decline the opportunity for further comment.
Advocates question whether NYMCIA leveraged its influence for the right reasons.
Is the worry really that a home cultivation policy would sustain an illicit market or complicate law enforcement activities in New York? Are concerns about the public health impact genuine? Or is it that cannabis businesses want the entire market to themselves?
"We need to make sure that we have a check on the potential greed of the industry that we can already see in these early stages based on this advocacy document," Altieri said. "We need to make sure that the market in New York not only begins to address all the harms caused by the war on cannabis but also is oriented toward the consumer and not large industry interests."
"Banning home cultivation benefits no one but corporations and large industry groups."
Despite Cuomo including the home grow ban in his proposal, it seems that advocates may get more time to voice their concerns about the policy. Some leading lawmakers such as Senate President Andrea Stewart-Cousins (D) are increasingly doubtful that marijuana reform will make it into the final state budget, meaning that negotiations on separate legalization legislation could end up resulting in a law that allows consumers to grow their own cannabis.
Marijuana Moment reached out to NYMCIA itself, Cuomo's office, Etain and Columbia Care for comment, but representatives did not respond to multiple inquiries by the time of publication.
Read the full NYMCIA policy statement, including the section on home cultivation, below: 
New York Medical Cannabis I… by on Scribd
New York City Council Members File A Dozen Marijuana Proposals In One Day
Marijuana Businesses Plea For Congress To Provide Banking Access
Marijuana business owners and those working closely with the growing cannabis economy were on Capitol Hill last week, asking for the same access to financial services as any other business in America.
Their testimony was submitted for a meeting of a subcommittee of the U.S. House Committee on Financial Services, during which lawmakers heard statements on the difficulties of opening and maintaining bank accounts for marijuana-related businesses.
Due to the marijuana's current status as a Schedule I drug under the Controlled Substances Act, many banks, which are federally insured and regulated, avoid providing services to businesses in or operating adjacent to the cannabis market. Regardless of what state law says, in the eyes of the federal government, funds deposited from cannabis businesses can be considered money laundering and are subject to enforcement action—even if no such actions have yet been carried out against the small but growing number of financial institutions that are willing to work with the marijuana industry.
In nearly 100 separate pieces of written testimony compiled by the National Cannabis Industry Association, marijuana business owners from states including California, Utah, Washington, Tennessee, Michigan and Maryland talked about the hurdles placed in their path by not having a place to store their money.
Leah Heise of 4Front Ventures told lawmakers that not only has the current federal prohibition caused problems for her business, but the she also "had my personal bank account shut down just for being employed by a cannabis company."
Another statement came from Stephen Madigan, the senior vice president of Kidder Matthews, a real estate firm with offices on the west coast. Madigan has 20 years of experience as a real estate broker in southern California and, over the past two years, has represented landlords, tenants, buyers and sellers in cannabis-related commercial real estate. He described the roughly $50 million in transactions he's been associated with as "a small piece of the larger Orange County/LA market" and said that the lack of banking is "the single biggest hurdle to growth, second only to the removal of cannabis as a Schedule I drug."
Madigan said businesses looking for real estate to house their cannabis operations are unable to provide credit or banking history and are treated as high credit risks. As a result, many must provide hundreds of thousands of dollars in security deposits and prepaid rent. Since they are not entitled to the same loans as other peer industries, they are limited to taking loans with interest rates at nine to 15 percent, due in as little as three years. 
"This is one step above predatory lending terms," he said.
Victoria W. of Materia Medica Laboratories, Inc. described the rude awakening she experienced in moving from food safety testing into cannabis testing.
"I did not expect that we would have such a hard time simply opening a checking account in order to do basic things like paying vendors and receiving payments from customers," she wrote. "In food testing there is no way we could have told our customers that we strongly prefer cash over check or card, but that's what many cannabis labs have to do."
Many of the complaints from other cannabis businesses that submitted testimony centered on feelings of physical insecurity at hauling around large quantities of cash to pay bills, employees or taxes.
"Our drivers deliver product and can collect as much as $80,000 in a day," wrote Metrik Feurtado, the chief financial officer of Big Pete's Treats, a brand of THC-infused cookies based in Santa Cruz, California. "We do not have an armored delivery van so our drivers face significant risk from criminals who may find them an easy target. Banking would allow our drivers to deliver product and not touch cash. Safe banking is common sense."
Other testimony came from law firms that don't sell marijuana—or "touch the plant," in industry parlance—but have had their bank accounts closed simply because they represent clients who do.
The statements were part of broader discussion at the hearing about the Secure and Fair Enforcement (SAFE) Banking Act of 2019, a draft bill that Rep. Ed Perlmutter (D-CO) plans to file soon. He and bipartisan group of lawmakers introduced a version of the legislation last year that generated a long list of cosponsors but didn't receive a vote.
According to the draft's text, federal regulators would be prohibited from punishing banks for providing services to a cannabis business or from discouraging financial institutions from working with marijuana industry clients.
Advocates are optimistic about the legislation's chances under the new Democratic House majority, though it's unclear what its prospects are in the Republican-controlled Senate.
Key Moments From The First Marijuana Hearing Of The New Congress
New Mexico Republicans Say Legalize Marijuana, But Let The Government Sell It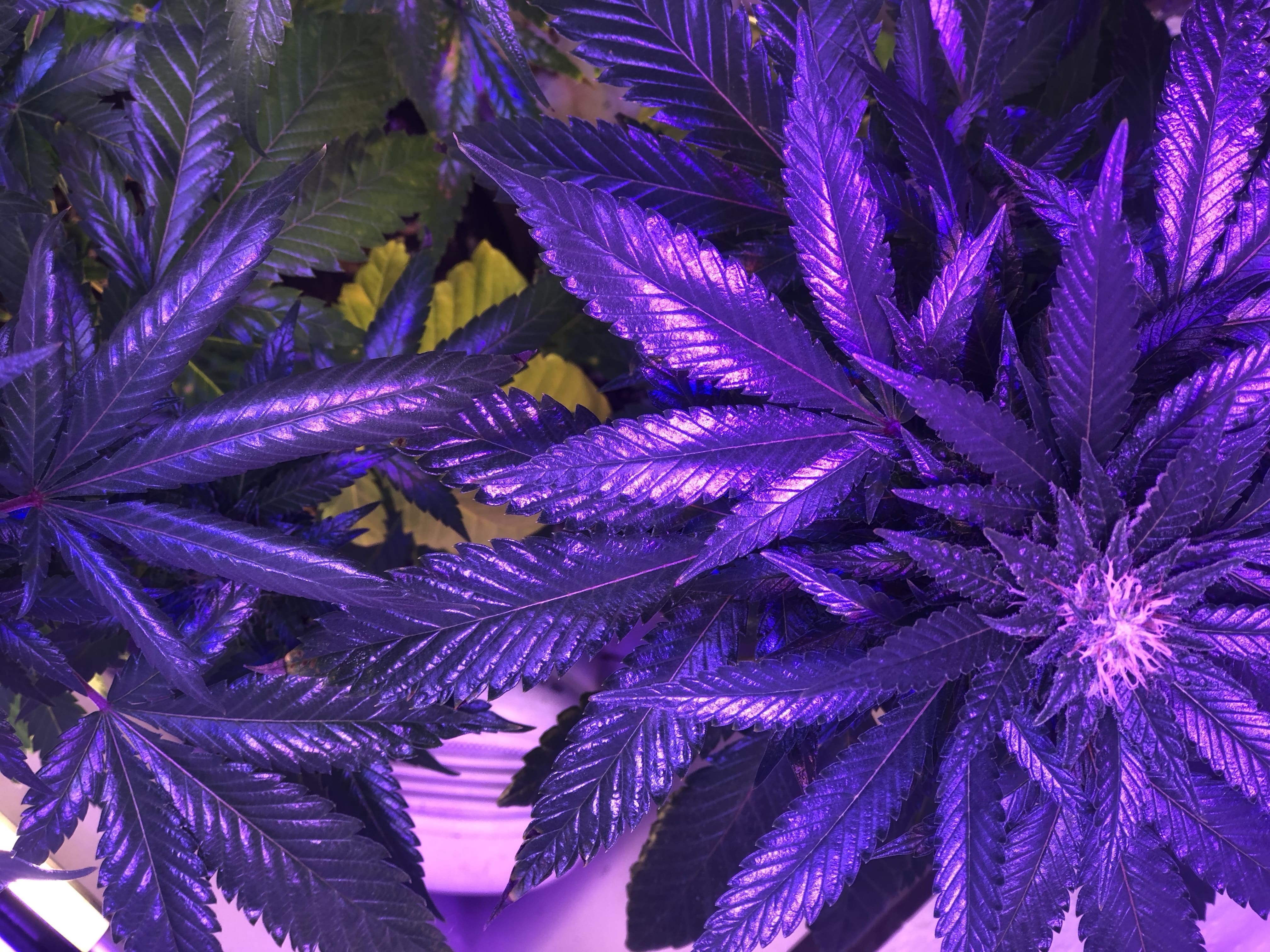 In lockstep with a growing number of legislators across the country, Republican state lawmakers in New Mexico want recreational marijuana to be legally sold in stores, but with a unique big-government twist: in what would appear to be a first in the United States, they're proposing that the state government own and operate cannabis dispensaries.
Medical marijuana has been legal in New Mexico for more than a decade, but with new Democratic Gov. Michelle Lujan Grisham's encouragement, legal cannabis commerce is growing significantly—and is accompanied by a growing chorus in support of outright legalization.
A bill in the state House of Representatives backed by Democrats, which would legalize marijuana for all adults 21 and over, was recently approved by a committee.
As the Santa Fe New Mexican reported, a competing marijuana legalization proposal in the Senate, introduced on Thursday by Sen. Mark Moores (R) and co-sponsored by two colleagues, including a Democrat, would follow a similar model to how alcohol is sold in at least two other U.S. states.
In Utah and New Hampshire, hard alcohol is available only at state-run liquor stores, Moores told the newspaper. Pointing out the obvious—New Mexico is next door to Colorado, where recreational cannabis has been legal for half a decade, and where border towns like Trinidad, Colorado have dozens of marijuana retail stores catering to visitors from other states like his own—Moores observed that legalization is inevitable.
"It's just a matter of how we do it," he said. "We should do it in a smart way."
It wasn't immediately clear what benefit—aside from putting a serious kibosh on the prospects for a marijuana industry in New Mexico—Moores hopes to provide by limiting sales to government-run outlets.
In Canada, where recreational marijuana went on sale in October, some provinces, including New Brunswick, allow sales only at government-run retail locations, according to CBC. Other provinces allow private commercial operators to sell marijuana online and at brick-and-mortar locations without appreciable ill effect.
In Uruguay, legal marijuana sales are limited to private pharmacies as opposed to separate, marijuana-only retail stores.
The New Mexico proposal would be a new model for the United States. In nearby Nevada as well as California, Washington, Oregon and Alaska, where recreational marijuana is legal and available in stores, it's sold at government-regulated, privately run businesses.
The closest analogue seems to be found in North Bonneville, Washington, which is the first and only city to open a government-run dispensary in the country. Faced with the prospect of bankruptcy, the city's mayor launched the cannabis shop in a last-ditch effort to amass badly needed revenue.
In New Mexico, excluding entrepreneurs like Duke Rodriguez, president of Ultra Health LLC, the state's largest medical marijuana company, seems a discordant move for an ostensibly business-friendly Republican.
New Mexico has been a reliably blue state in recent presidential elections, but like many other states in the West, it also has a deep, small-government libertarian streak.
With that in mind, Rodriguez isn't sure if New Mexico's state government is up to the task of running what's become a billion-dollar industry in other states.
"The state has problems sending [medical cannabis] cards on time," he told The New Mexican. "Are they really ready to build and open a couple of hundred stores across the state?"
Vermont Bill To Legalize Marijuana Sales Approved By Key Committee