Teen Marijuana Treatment Admissions Fell Sharply In States That Legalized, Federal Report Shows
States that have legalized marijuana for recreational use have seen sharp declines in youth treatment admission rates for the drug, according to a new federal report that also shows teen admission rates for cannabis misuse fell nationwide by nearly half during the 2008-2017 period.
Medical cannabis laws, meanwhile, appear to have no connection to teen treatment rates, according to the peer-reviewed research published on Thursday by the U.S. Centers for Disease Control and Prevention.
The data seem to refute warnings by legalization critics who predicted that ending prohibition would lead to ballooning rates of youth substance misuse.
"Consistent with prior research on medical marijuana and adolescent marijuana use, medical legalization status does not appear to correspond to treatment admission trends," says study, published in the CDC journal GIS Reports. "Notably, however, 7 of 8 states with recreational legalization during the study period fall into the class with the steepest level of admissions decline."
Author Jeremy Mennis, a professor at Temple University, assembled the report by collecting state-level data on teen treatment admissions where the primary substance used was marijuana. Dividing the annual admissions numbers by the number of adolescents in each state, obtained through U.S. Census data, allowed him to determine each state's admission rate over time.
Mennis then displayed the state-by-state data on a map, taking into account both the state admissions rates themselves and the direction each was trending over time.
"The map depicts both the slope of the admissions rate (ie, admissions rate gain or loss) and the mean of the admissions rate (ie, admissions rate magnitude) for each state," the report says.
Nationwide, the average annual admissions rate over the study period "declined over the study period by nearly half, from 60 (admissions per 10,000 adolescents) in 2008 to 31 in 2017," according to the CDC study.
While some states saw increases in admissions rates over that period, states that had the highest rates of treatment admissions all experienced declines. All three states on the West Coast, for example, had among the highest treatment admissions rates during the period studied—but also showed the steepest declines in admissions over that time. California, Oregon and Washington State have all legalized cannabis for adult-use.
"All 12 states in the high mean admissions rate class sustained admissions declines," the report says, "with 10 of those states having declines in the steepest category (states colored darkest blue)."
Some states—Wisconsin, Indiana and South Carolina—had too much missing data to include in the report.
What's behind the trends isn't immediately clear from the data. Mennis writes that possible causes for the declines, as well for the variation between states, "include changes in attitudes toward marijuana, as well as differences in marijuana use and incidence of CUD [cannabis use disorder], as well as in socioeconomic status, treatment availability, and health insurance."
"Whatever the causes of the observed patterns," the report says, "this research suggests that a precipitious national decline in adolescent treatment admissions, particularly in states legalizing recreational marijuana use, is occurring simultaneously within a period of increased permissiveness, decreasing perception of harm, and increasing adult use."
The findings generally align with past studies looking at teen marijuana use in legal states, which have found that youth consumption has remained steady or fallen even as the perception of harm caused by marijuana has decreased.
In a presentation to lawmakers in North Dakota this summer, the deputy coordinator for the federal High Intensity Drug Trafficking Area (HIDTA) program's National Marijuana Initiative, Dale Quigley, acknowledged that teen use was falling both nationally and in legal states.
"For some reason, the use rate among this age bracket is going down," said Quigley, who lives in Colorado. "We're not 100 percent sure why it's going down. It's a good thing that it's going down, but we don't understand why."
Another study, released by Colorado officials in August, showed that youth cannabis consumption in the state "has not significantly changed since legalization" in 2012.
A CDC report published the same month, meanwhile, found that cannabis use by high school students has fallen in recent years after an earlier increase. Youth lifetime marijuana use "increased during 2009–2013 and then decreased during 2013–2019," the report found.
"We are reassured by the latest results from the 2019 Youth Risk Behavior Survey because they show that youth marijuana use has not increased over the past decade, even as more states across the country have passed progressive marijuana laws," Sheila Vakharia, deputy director of the department of research and academic engagement for the Drug Policy Alliance, said in a statement at the time.
Earlier studies looking at teen use rates after legalization have found similar declines or a lack of evidence of an increase.
Last year, for example, a study took data from Washington State and determined that declines in youth cannabis consumption could be explained by replacing the illicit market with regulations or the "loss of novelty appeal among youths."
Another study from last year showed declining youth cannabis consumption in legalized states but didn't suggest possible explanations.
Photo by Sharon McCutcheon on Unsplash
Feds Want Help Finding Evidence On Marijuana And Kratom's Role In Treating Pain
A federal health agency is conducting a review of studies to learn if marijuana and kratom could potentially treat chronic pain with fewer side effects than opioids.
The Agency for Healthcare Research and Quality (AHRQ) is asking the public to help identify research that specifically looks at the risks and benefits of cannabinoids and kratom, a type of plant known for its analgesic effects. The agency said the rise in opioid prescriptions and overdoses necessitates exploring plant-based alternatives.
The public is invited to submit studies on how these substances impact chronic pain until the January 4 deadline.
"Some data suggest that cannabinoids may have analgesic properties, though research in this area is mixed," AHRQ, which is part of the Department of Health and Human Services, said in a notice, adding that THC "has demonstrated analgesic properties, though its psychoactive effects and abuse potential increase its risk and suitability as an analgesic."
Other ingredients in marijuana like CBD, CBG and CBC "may also have some analgesic or anti-inflammatory properties and are not thought to be psychoactive or addictive, but these cannabinoids may not be as potent as THC," the agency said.
AHRQ said that a prior review of research into alternative pain treatments including cannabis found "too little evidence to draw meaningful conclusions on either benefits or harms," but that analysis did not investigate other plant-based compounds (PBC) like kratom.
The federal agency also made a notable admission about the consequences of marijuana prohibition and the potential benefits of state-level legalization.
"Although some PBCs thought to reduce pain are currently classified as Schedule I by the Drug Enforcement Administration, the recent legalization of cannabis by several states may lead to more, and higher quality, research on them," AHRQ said. "Initiatives to develop and study alternative interventions for chronic pain are expected to contribute to this increase in research on PBCs, specifically for pain."
There are four main questions that AHRQ is hoping to answer with its living systematic review:
1. In adults with chronic pain, what are the benefits of cannabinoids?
2. In adults with chronic pain, what are the harms of cannabinoids?
3. In adults with chronic pain, what are the benefits of kratom or other plant-based substances for treatment of chronic pain?
4. In adults with chronic pain, what are the harms of kratom or other plant-based substances for treatment of chronic pain?
Earlier this year, AHRQ also announced that it was reviewing studies into the opioid alternatives for treating acute pain and migraines, including marijuana.
The agency has made other cannabis-related requests in the past, soliciting scientific information about the potential use of cannabinoids in the treatment of Alzheimer's disease, for example.
Separately the Centers for Disease Control and Prevention (CDC) received hundreds of public comments on marijuana and kratom after asking for input on input on "individual stakeholder's values and preferences related to pain and pain management options."
Oregon Governor Takes First Step To Regulate Psilocybin Mushroom Therapy By Forming New Board
Photo courtesy of Chris Wallis // Side Pocket Images.
Federal Health Agency Hosts Conference On Marijuana And Cancer Research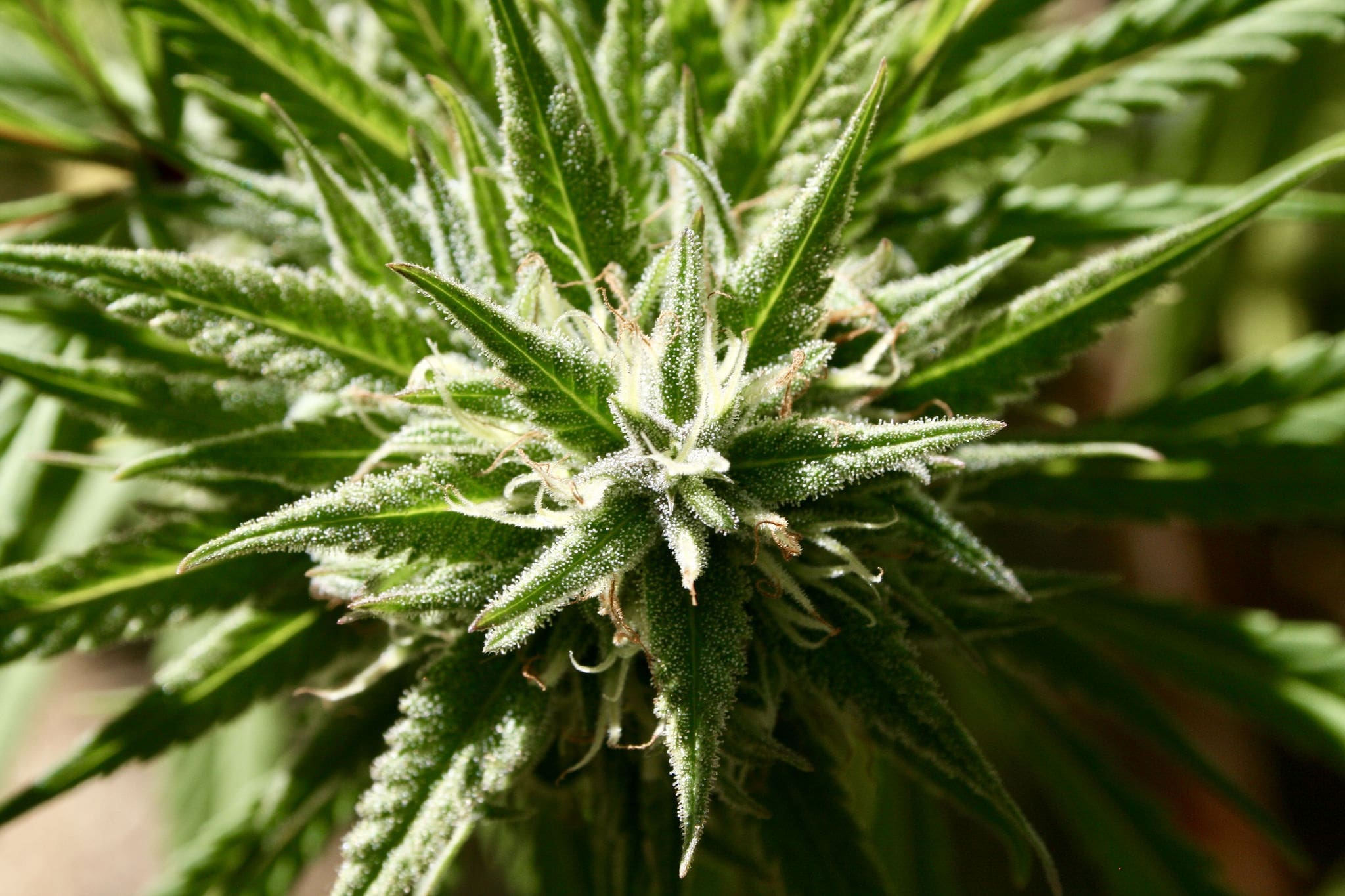 A federal health agency will host a symposium this month on research into marijuana as a therapeutic in the treatment of cancer and other related issues.
"This workshop will highlight the state of the science in cannabis, its chemical constituents (e.g., cannabinoids) and cancer research, including cancer epidemiology, use in cancer patients, cancer biology and prevention, pre-clinical and clinical cancer symptom and treatment side-effect management, as well as the use of cannabis and cannabinoids as cancer therapeutics," the National Cancer Institute (NCI) said of the virtual event, which is taking place from December 15-18.
The deadline to register to attend is coming up on Friday.
REGISTRATION DEADLINE: Dec. 4 –For the virtual National Cancer Institute Cannabis, Cannabinoids and Cancer Research Symposium, December 15-18, 2020. Details:https://t.co/cw78ubeBp6 pic.twitter.com/Fp31cHJRYx

— NCI Epidemiology (@NCIEpi) November 27, 2020
"The workshop will also address current barriers to research and strategies to navigate these hurdles to ensure feasibility of rigorous studies designed to address gaps in knowledge as well as potential research opportunities in the area of cannabis cancer-related research," NCI said.
Scheduled sessions include panels on potential clinical implications of marijuana legalization efforts, risks and benefits of cannabis use for cancer patients, the function of the endocannabinoid system as it concerns cancer-related pain and how marijuana affects appetite, nausea, vomiting and neuropathic pain in patients.
Researchers from a wide range of universities and regulators from the National Institutes on Health and Food and Drug Administration (FDA) will participate in the event.
As Congress continues to consider amending federal cannabis policy—with a vote on a bill to legalize marijuana happening this week—agencies have expressed notable interest in the issue.
For example, FDA held a public conference last month that looked at the use and effects of CBD differ based on sex and gender.
The National Center for Complementary and Integrative Health in 2018 sponsored a working that touched on various aspects of marijuana research, particularly under the current federal framework of prohibition.
Key House Committee Sends Marijuana Legalization Bill To Floor For Vote
Photo courtesy of Brian Shamblen.
CBD Doesn't Impair Driving, Landmark Study Finds, While THC's Effects Fade In Hours
Small doses of CBD appear to have no significant impact on driving, according to first-of-its-kind research published Tuesday in the Journal of the American Medical Association.
Similar doses of THC, meanwhile, were associated with short-term impairment "modest in magnitude and similar to that seen in drivers with a 0.05%" blood alcohol concentration, the study found. After about four hours, signs of marijuana impairment faded.
The University of Sydney-led experiment is the latest to study the effects of cannabis consumption on drivers, an issue of growing public concern as more jurisdictions around the world remove laws against the plant and its chemical components.
"The results should reassure people using CBD-only products that they are most likely safe to drive, while helping patients using THC-dominant products to understand the duration of impairment," said Iain McGregor, academic director of the university's Lambert Initiative for Cannabinoid Therapeutics.
The new research was funded by the Lambert Initiative, which studies the health effects of cannabis, and conducted at Maastricht University, in the Netherlands. Marijuana Moment reviewed a draft of the paper prior to its publication on Tuesday.
To measure the effects of the cannabinoids on drivers, researchers first had participants vaporize one of four cannabis blends: mainly THC, mainly CBD, a combination of the two cannabinoids or a placebo containing less than 0.2 percent total cannabinoids. The target dose for each cannabinoid other than the placebo was 13.75 milligrams.
Subjects then got into cars and took to the road. Accompanied by a licensed driving instructor, each completed a 100-kilometer circuit on a stretch of Dutch highway twice: first 40 minutes after consuming the cannabis blend and again four hours after consumption.
Researchers measured driving impairment by tracking how much drivers' vehicles drifted in the lanes—a common metric known as standard deviation of lateral position (SDLP)—as well as fluctuations in vehicle speed. Participants were also tested in a laboratory setting for cognitive and psychomotor performance, blood cannabinoid concentrations and cardiovascular indicators such as heart rate and blood pressure.
Consuming CBD alone seemed to have little impact on performance.
"There were no significant differences between CBD-dominant cannabis and placebo," the study says. "SDLP in the placebo and CBD conditions did not differ, indicating that CBD…did not impair driving."
"These findings indicate for the first time that CBD, when given without THC, does not affect a subject's ability to drive," said Thomas Arkell, the study's lead author.
Participants who consumed THC or a blend of cannabinoids, meanwhile, showed moderate but statistically significant impairment behind the wheel during their first test drive, posting SDLP numbers similar to drivers with blood alcohol concentrations of 0.05 percent. The study's authors note the degree of impairment "is thought to indicate the lower limit of clinically relevant driving impairment."
Unlike many drunk drivers, however, subjects who consumed THC or the THC–CBD blend seemed distinctly aware of their risk behind the wheel. That was true even as observable signs of their impairment faded.
Subjects described themselves as "significantly more impaired" after consuming THC or both cannabinoids, with a top complaint being decreased confidence. After the tests were completed, however, most subjects were able to correctly observe that their quality of driving itself was worse only during the first test.
"Participants considered their driving at 240-300 min to be significantly more impaired in the THC and THC/CBD conditions than in the placebo condition despite there being no difference across conditions in SDLP at that point in time," the authors write.
The second test began four hours after consumption, which researchers say is about the time it seems to take for THC's effects on driving to fade.
"Previous on-road and simulator studies have described increased SDLP for up to 3 hours following inhaled cannabis," the study says. "Consistent with this, the present study failed to detect SDLP at 4-5 hours."
That doesn't mean consumers should necessarily assume they're good to drive after just four hours. Higher inhaled doses or edible products, authors note, could extend the duration of impairment "and so these results should not be considered definitive."
Similar limitations could apply to the study's CBD findings. Authors note the 13.75 mg target dose in the study is considerably lower than what's typically given in certain treatments, such as for pediatric epilepsy. "Driving outcomes may differ with higher CBD and THC doses and different CBD:THC ratios," they write.
More fundamentally, the researchers acknowledge, the experiment could be failing to detect extremely minimal impairment caused by CBD. Confidence limits used in analyzing data from the 26-person experiment "suggested the possibility of subclinical impairment" too small to be measured in the study.
Nevertheless, the authors said, the findings offer valuable real-world data about how cannabis affects drivers—or, in some cases, apparently doesn't.
"While some previous studies have looked at the effects of cannabis on driving, most have focused on smoked cannabis containing only THC (not CBD) and have not precisely quantified the duration of impairment," said McGregor at the University of Sydney's Lambert Initiative. "This is the first study to illustrate the lack of CBD effects on driving and to also provide a clear indication of the duration of THC impairment."
Despite widespread concerns that relaxing cannabis laws could lead to more dangerous roadways, data on the subject has been largely inconclusive, allowing speculation to run rampant.
After evaluating available evidence last year, experts tasked by U.S. congressional lawmakers to look into the issue concluded that fundamental questions about THC's impact on driving remain unanswered.
"Although laboratory studies have shown that marijuana consumption can affect a person's response times and motor performance," wrote the Congressional Research Service, "studies of the impact of marijuana consumption on a driver's risk of being involved in a crash have produced conflicting results, with some studies finding little or no increased risk of a crash from marijuana use."
The lack of clear evidence has frustrated both legalization opponents, who worry about increased highway dangers, but also medical marijuana patients who are at risk of arrest and conviction for THC-impaired driving even days after their medicine's effects wear off.
In Pennsylvania, the House of Representatives approved a measure in October that would protect registered medical marijuana patients from being penalized under the state's DUI laws.
"You can ask any veteran or anybody that's using medical cannabis right now, if they took the prescription on Monday, [on] Wednesday, they're not high," Rep. Ed Gainey (D) said in a floor speech before the vote. "And if they got pulled over, they darned shouldn't be charged for being intoxicated or under the influence of medical marijuana."
Teen Marijuana Treatment Admissions Fell Sharply In States That Legalized, Federal Report Shows
Photo courtesy of the Lambert Initiative for Cannabinoid Therapeutics at the University of Sydney