FDA Is Hosting A Conference On CBD, Sex And Gender This Week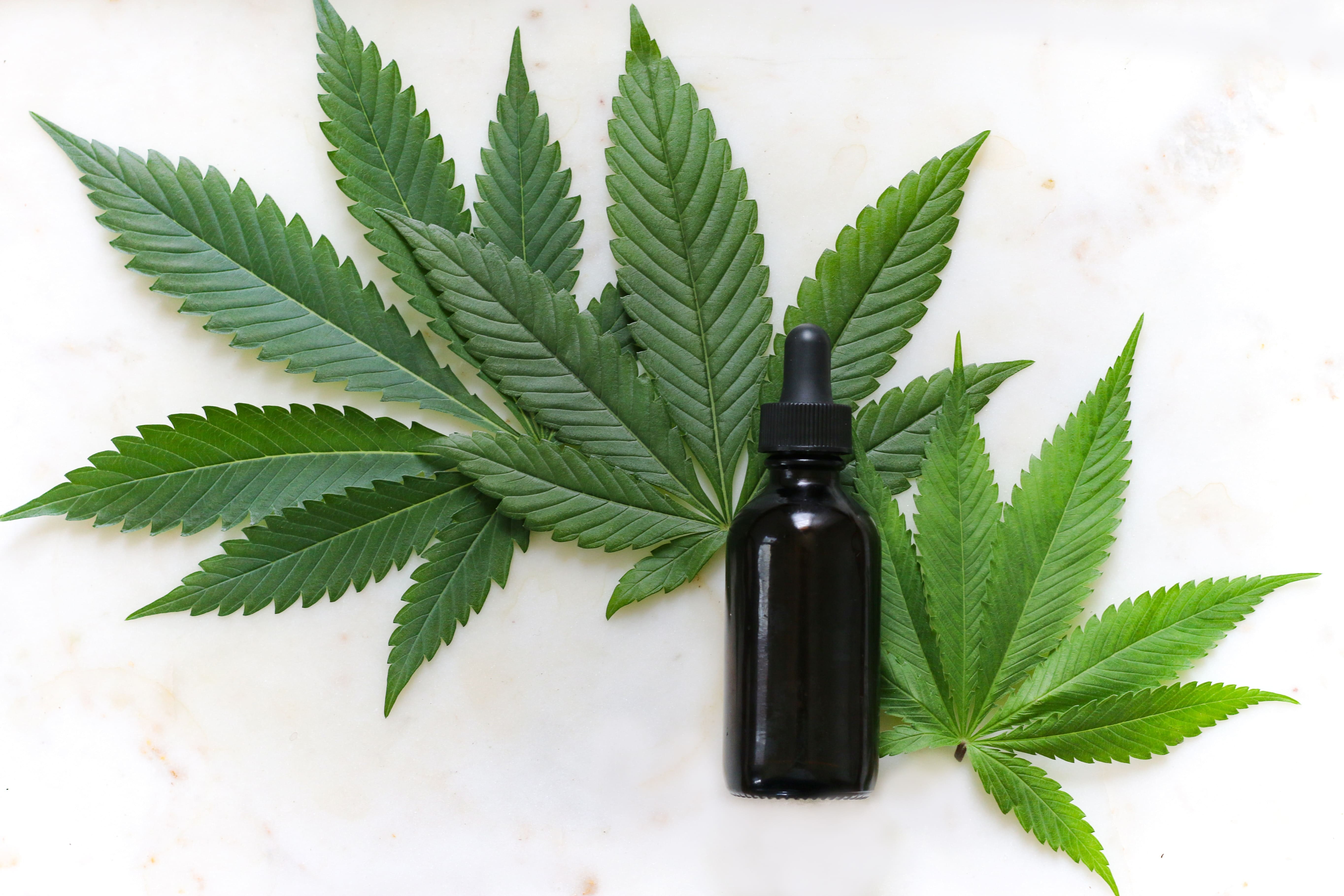 As the federal government continues to develop regulations around CBD, the Food and Drug Administration (FDA) will host a public conference on Thursday to highlight how the cannabinoid's use and effects may differ based on sex and gender.
The daylong meeting, organized by FDA's Office of Women's Health, will include presentations on "sex differences in the effects of CBD and other cannabinoids, use of CBD and other cannabinoids in pregnancy, and government agency perspectives on CBD research and evaluation," according to an agency description.
"Researchers, educators, clinicians, and patients may benefit from attending this multidisciplinary scientific conference," it says.
The @FDAWomen will host a free virtual public meeting on Thurs., 11/19 to discuss potential sex & gender differences in use and responses to cannabidiol (CBD) and other cannabinoids. @NCCIH_David & Dr. Inna Belfer, NCCIH program director, will participate. https://t.co/KEbSsT9O56 https://t.co/ERD8SCpqPq

— NIH NCCIH (@NIH_NCCIH) November 12, 2020
The event will run from 9 AM to 4 PM ET on Thursday, streamed live through Adobe Connect. Access is free, but participants must register in advance.
(A Federal Register notice from September indicated a registration deadline of Monday, but the system was still accepting new sign-ups as of Tuesday morning.)
In addition to remarks by FDA officials, the event will feature four panels throughout the day:
9:30 a.m. — Use of CBD and Other Cannabinoids: Perspectives from Patients and Healthcare Professionals
10:45 a.m. — Sex Differences in the Effects of CBD and Other Cannabinoids
1 p.m. — Use of CBD and Other Cannabinoids in Pregnancy
2:30 p.m. — Government Agency Perspectives on CBD Research and Evaluation
Speakers include an array of academics, researchers and other health professionals, such as professors from research departments at the University of Colorado at Boulder and Johns Hopkins University, among others. On the government side are panelists from FDA and the National Institutes of Health.
Each panel discussion will include a Q&A session to respond to questions from attendees, FDA said in September.
Sex and gender are important factors to consider in CBD regulation not only because the compound could affect people's bodies differently—such as in the case of pregnancy—FDA says, but also because of what the agency calls "psychosocial," or gender-based, differences.
"Conditions for which CBD is often marketed, such as chronic pain, anxiety, depression, and sleep disturbances, are more prevalent in women than men," the event listing says. "Therefore, consideration of issues pertaining to the safety of CBD products may be particularly important to address in women."
Want to learn more about #CBD and women? Join FDA OWH's public meeting on Nov. 19. Register here: https://t.co/KEIAJMGOIO pic.twitter.com/0H9LuvM5Qr

— FDAWomen (@FDAWomen) November 6, 2020
FDA has been especially active among federal agencies since Congress legalized hemp and its derivatives through the 2018 Farm Bill. The agency is developing regulations expected to allow for the lawful marketing of CBD products, and it also recently held meetings to promote studies into the cannabis plant and inform researchers and cultivators about opportunities to protect their proprietary information from competitors.
The agency was required by law to give an update on its regulatory approach to CBD, which it did in March, saying that "FDA is currently evaluating issuance of a risk-based enforcement policy that would provide greater transparency and clarity regarding factors FDA intends to take into account in prioritizing enforcement decisions." In July it submitted draft enforcement guidance to the White House.
"FDA recognizes the significant public interest in cannabis and cannabis-derived compounds, particularly CBD," says the description of Thursday's sex and gender event. "However, there are many unanswered questions about the science, safety, and quality of products containing CBD… This public meeting will provide further insight into the scientific evidence suggesting the presence or absence of sex and gender differences in use and responses to CBD and other cannabinoids."
In the years since hemp became legal, FDA has been using enforcement discretion in its approach to CBD products. The agency has issued warnings to cannabis businesses in certain cases—such as when some companies claimed CBD could treat or cure the virus that causes COVID-19—and provided public notices about recalls.
In July, FDA submitted a report to Congress on the state of the CBD marketplace, outlining studies the agency has performed on the contents and quality of cannabis-derived products it has tested. The agency is also looking to award a contract to help study CBD.
A proposal from Senate Appropriations Committee last week would further fund FDA's work with cannabinoids by earmarking $5 million to support the agency's regulatory activities around cannabis, including "targeted research for cannabis-derived substances, such as cannabidiol."
Senate Committee Urges Hemp THC Rule Change And Includes Numerous Other Marijuana Provisions In Spending Bills
Photo by Kimzy Nanney