Judge Voids South Dakota's Marijuana Legalization Initiative, Finding Voter-Approved Measure Was Unconstitutional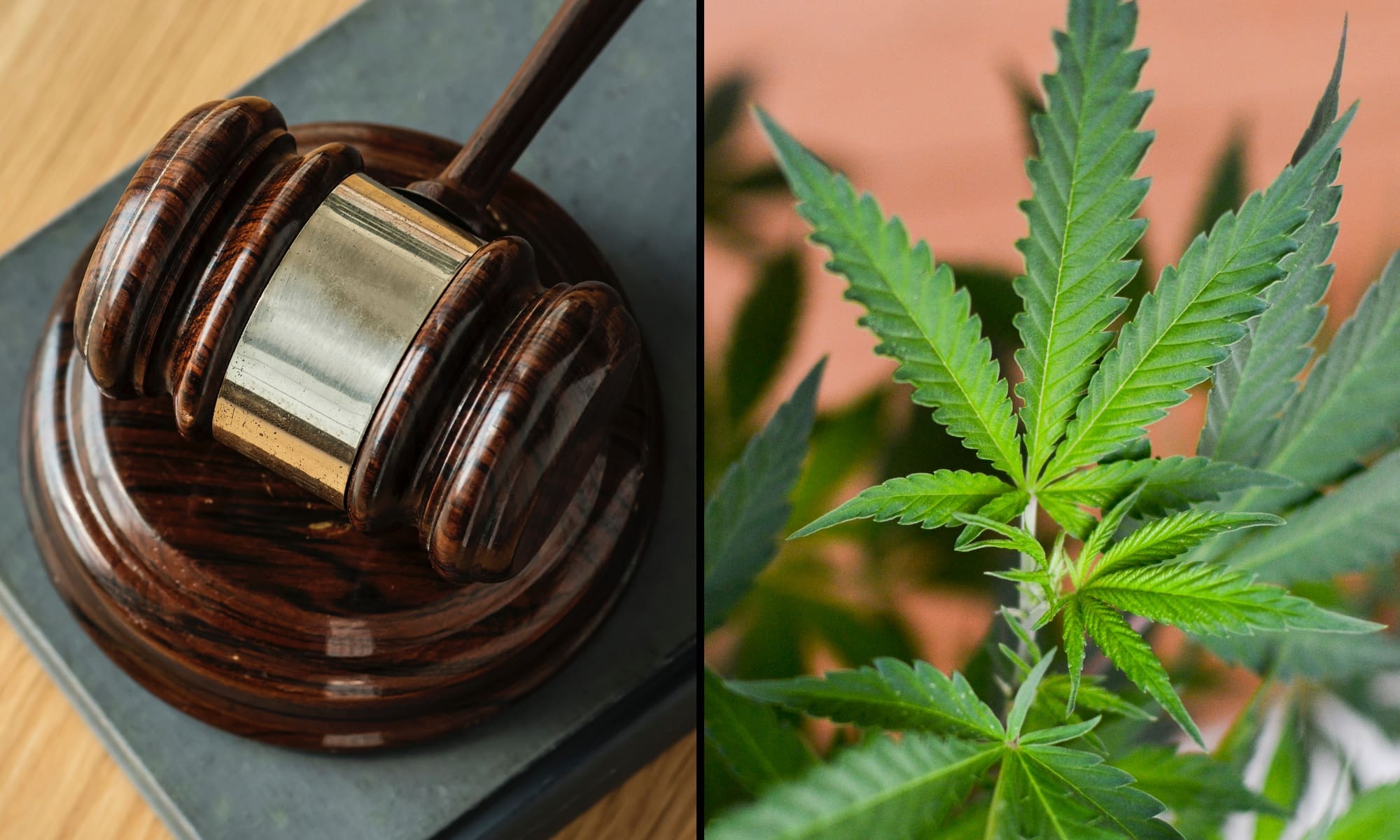 A South Dakota state judge has ruled that last year's voter-approved initiative to legalize marijuana for adults 21 and over is unconstitutional and cannot go forward, though advocates plan to appeal.
Judge Christina Klinger of the state's Sixth Judicial Circuit Court ruled Monday that the measure, Amendment A, includes multiple subjects rather than a single issue as required by the state constitution. She also wrote that because the measure "has far reaching effects on the basic nature of South Dakota's governmental system," it should have been referred to voters through the constitutional convention process instead of as a simple amendment.
"The failure to submit Amendment A through the proper constitutional process voids the amendment," Klinger wrote in Monday's ruling, "and it has no effect."
Brendan Johnson, sponsor of Amendment A and an attorney for South Dakotans for Better Marijuana Laws, told Marijuana Moment after the ruling that reform advocates will appeal Klinger's ruling to the state's highest court.
"We disagree with the ruling," said Johnson, a former U.S. attorney for South Dakota, "and we are preparing our appeal to the South Dakota Supreme Court."
For now the decision is a win for the law enforcement leaders who filed the challenge. The lawsuit has the backing of Gov. Kristi Noem (R), who has said that voters made "the wrong choice" by legalizing marijuana.
More than 54 percent of voters approved the change last November.
"I am pleased with the court's decision today, though I realize that the Supreme Court will likely have the opportunity to address our constitutional concerns on their merits," state Highway Patrol Superintendent Col. Rick Miller, who filed the lawsuit with Pennington County Sheriff Kevin Thom, said in a statement Monday.
Amendment A was set to take effect July 1. If it survives the court challenge, it will legalize all forms of marijuana and set up a system to tax and regulate commercial sales of the drug.
Measure 26, a separate statutory change passed alongside Amendment A last election to allow patients with certain medical conditions to access cannabis for therapeutic use, is not affected by Monday's ruling.
Critics have complained that Gov. Noem's explanation of her role in the litigation has shifted over time. In November a spokesperson for her office said Noem "did not ask" Miller or Thom to bring the lawsuit, but an executive order she signed in January said that on "November 20, 2020, I directed Rick Miller to commence the Amendment A Litigation on my behalf in his official capacity."
In any case, the governor cheered the new court ruling on Monday.
"Today's decision protects and safeguards our constitution," Noem said in a statement. "I'm confident that South Dakota Supreme Court, if asked to weigh in as well, will come to the same conclusion."
Despite the governor's pushback on cannabis reform, some state lawmakers are taking steps to prepare to implement what voters approved. Last month a group of 16 Republican legislators in the state formed what they call a "Cannabis Caucus" to address marijuana issues in this year's session.
Read the South Dakota judge's ruling on the marijuana initiative below:
South Dakota Marijuana Rulings by Marijuana Moment
Legal Marijuana Is More Popular Than Joe Biden, $15 Minimum Wage Or Rejoining Climate Agreement, Poll Finds
Photo elements courtesy of rawpixel and Philip Steffan