Senators vote to allow cannabis for veterans (Newsletter: June 8, 2018)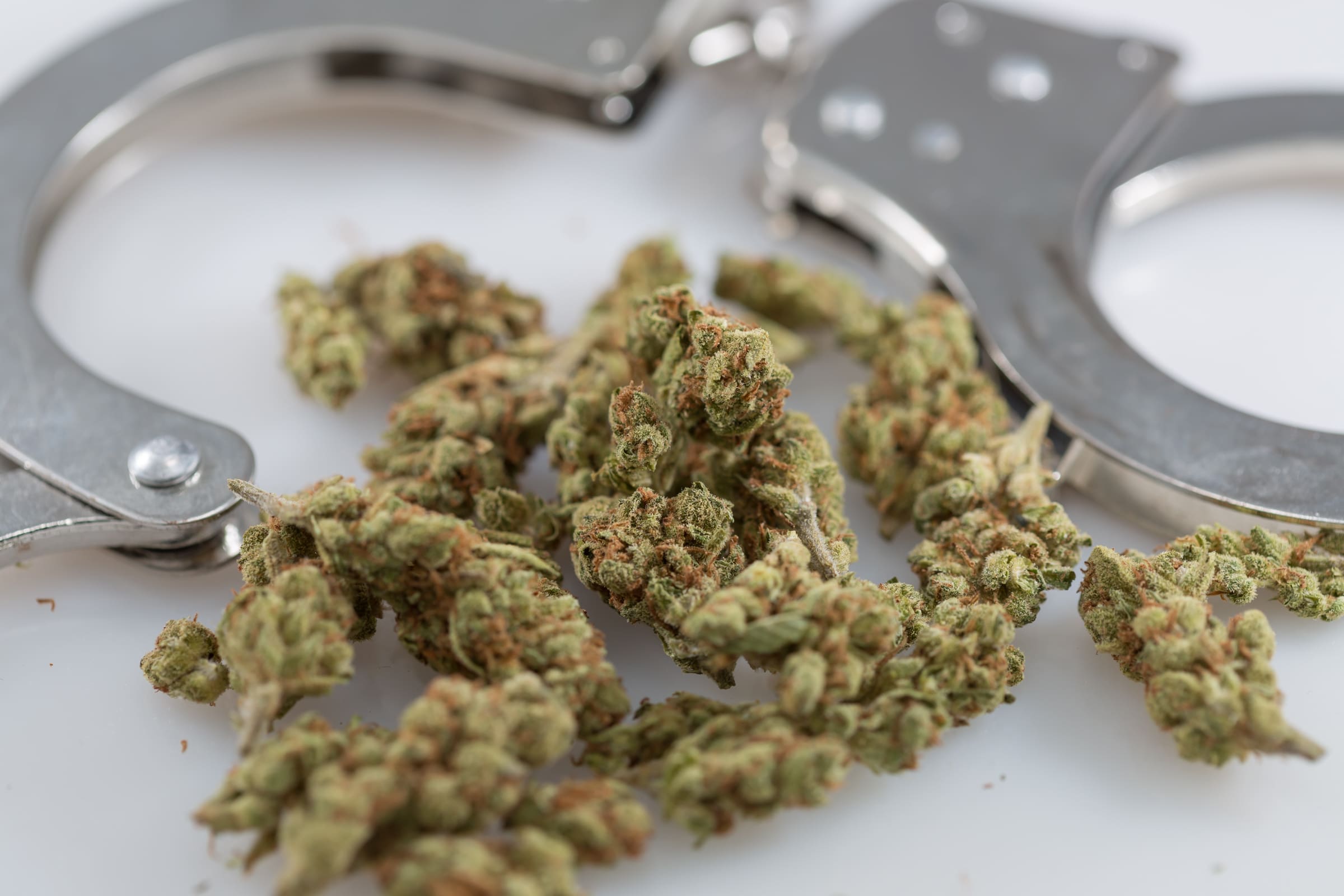 Details on Senate marijuana bill; Canadian lawmakers approve legalization; MPP cuts staff
Subscribe to receive Marijuana Moment's newsletter in your inbox every weekday morning. It's the best way to make sure you know which cannabis stories are shaping the day.
Your support makes Marijuana Moment possible…

This issue of Marijuana Moment is made possible by the generous support of 276 Patreon sponsors. Cannabis industry professionals receive valuable rewards for pledges of $25 and up.

Check out the perks of being a sponsor on our Patreon page.
http://patreon.com/marijuanamoment

/ TOP THINGS TO KNOW

The U.S. Senate Appropriations Committee approved an amendment to allow military veterans to get medical cannabis recommendations from Department of Veterans Affairs doctors and to protect them from being denied VA services because of their participation in state medical marijuana programs.

U.S. Sens. Elizabeth Warren (D-MA) and Cory Gardner (R-CO) held a press conference to announce legislation they are introducing to end federal marijuana prohibition. Marijuana Moment has the full text, analysis and quotes from President Trump's new conversation about the bill with Gardner. Plus, Senate Majority Leader Mitch McConnell (R-KY) has pledged to allow a vote on the bill, per Warren.
The Canadian Senate approved the government's marijuana legalization bill. It now heads back to the House of Commons, which will consider senators' amendments.

In an interview with Marijuana Moment, Colorado Democratic gubernatorial candidate Jared Polis, currently a congressman, criticized incumbent Gov. John Hickenlooper's (D) vetoes of several cannabis bills.

/ FEDERAL

President Trump reportedly signed a letter saying that the rescission of Obama-era marijuana enforcement guidance was "a return of discretion to Federal prosecutors, who know where and how to deploy their resources most effectively to reduce violent crime, stem the tide of the drug crisis, and dismantle criminal gangs."

The head of the U.S. Drug Enforcement Administration's Oklahoma office appears to be campaigning against the state's medical cannabis ballot measure.

U.S. Senate Minority Leader Chuck Schumer (D-NY) tweeted, "The time has come to decriminalize marijuana. It's simply the right thing to do."

U.S. Sen. Bernie Sanders (I-VT) tweeted a video about a man who used medical cannabis to get through chemotherapy.

Congressman Ed Perlmutter (D-CO) and Congressman Denny Heck (D-WA) welcomed support for their marijuana banking legislation from the Independent Community Bankers of America.

Congresswoman Dina Titus (D-NV) said she's optimistic that legislation to allow marijuana businesses to access banks will move forward after the next election.

Congressman Beto O'Rourke (D-TX), a U.S. Senate candidate, tweeted about the need to allow military veteran to access medical cannabis.

The White House is touting new public service announcements about the use of opioids.

The U.S. Senate comprehensive medical cannabis bill got one new cosponsor, for a total of 13.

The U.S. House bill to increase marijuana businesses' access to banks got one new cosponsor, for a total of 92.

/ STATES

A Florida appeals court is expediting its review of a case challenging the state's ban on smoking medical cannabis.

The Arkansas Supreme Court heard arguments in the state's appeal of a lower court decision preventing regulators from awarding medical cannabis cultivation licenses. The court revealed a letter claiming that a license applicant tried to bribe regulators.

A New Jersey senator is filing a bill to legalize marijuana and expand the state's medical cannabis program.

Ohio regulators' medical cannabis license application process was faulted in an audit by Ernst & Young.

Here's a look at where New York lawmakers stand on legalizing marijuana.

Colorado regulators released an updated bulletin concerning the use of marijuana by pregnant women.

/ LOCAL

Minneapolis, Minnesota is ending low-level marijuana stings after it was revealed that nearly all people targeted by such actions are black.

The New Paltz, New York village and town boards approved a resolution endorsing marijuana legalization.

Savannah, Georgia police are preparing to implement a marijuana decriminalization ordinance starting on July 1.

Denver, Colorado regulators are considering another marijuana social use license application.

Detroit, Michigan is considering new regulations for medical cannabis businesses.

/ INTERNATIONAL

Jamaica's Ministry of Health established a medical cannabis unit.

/ ADVOCACY

The Marijuana Policy Project cut its staff by 30%.

Colorado activists held a rally to protest Gov. John Hickenlooper's (D) veto of several marijuana bills.

/ OPINION & ANALYSIS

The Tampa Bay Times editorial board is calling on Florida to allow the smoking of medical cannabis.

The Colorado Springs Gazette editorial board is criticizing U.S. Sen. Cory Gardner (R-CO) for supporting marijuana reform legislation.
Make sure to subscribe to get Marijuana Moment's daily dispatch in your inbox.