Trump's on board with new cannabis bill (Newsletter: June 11, 2018)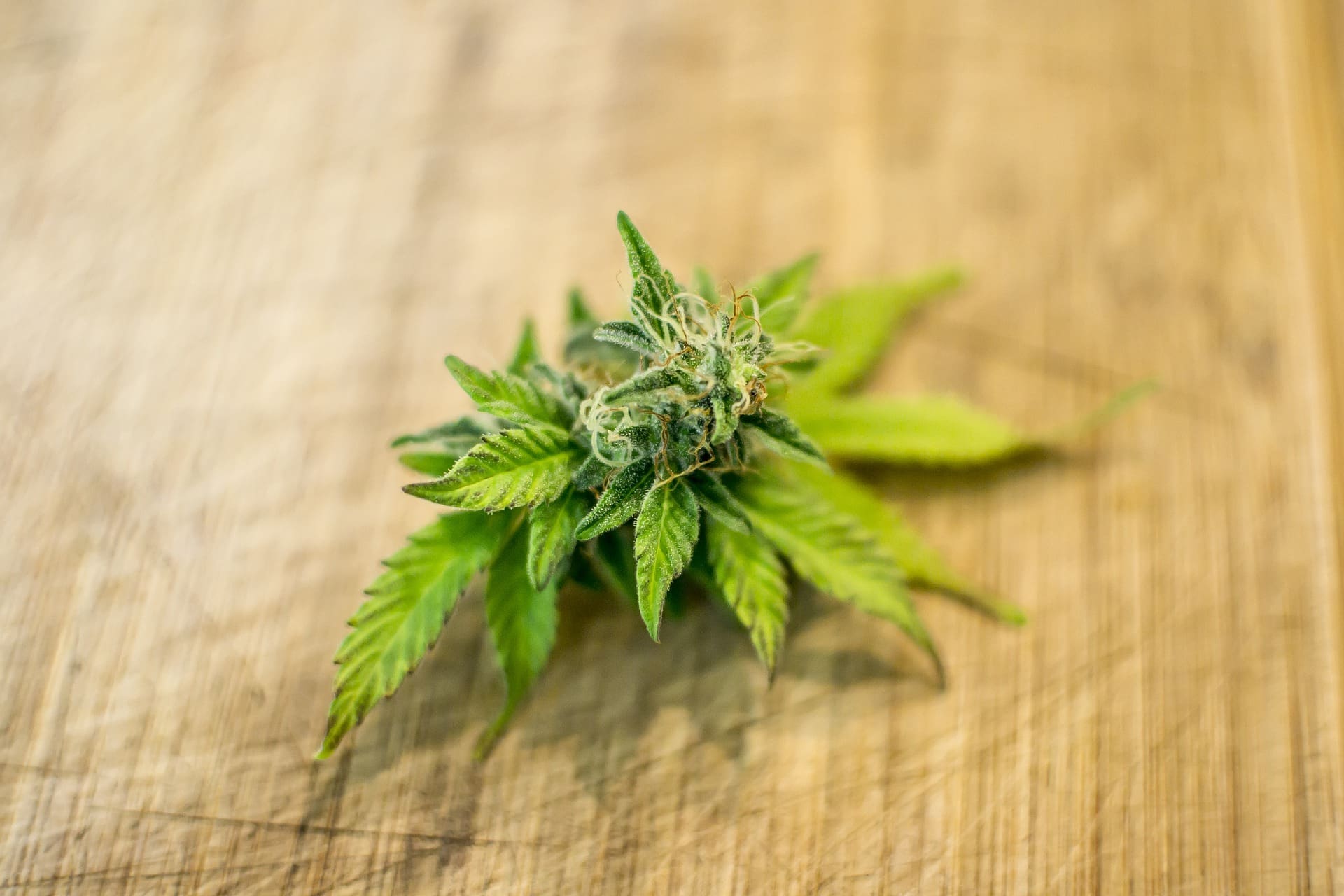 McConnell puts hemp in Farm Bill; Sessions left out of marijuana talks; Congressional Black Caucus pushes cannabis reforms
Subscribe to receive Marijuana Moment's newsletter in your inbox every weekday morning. It's the best way to make sure you know which cannabis stories are shaping the day.
Your support makes Marijuana Moment possible…

QUICK QUESTION:

Take a look at each of the five major news items reported by Marijuana Moment in the "Top Things To Know" section below and ask yourself if anyone else — in the mainstream media or among cannabis-focused outlets — is publishing and contextualizing major developments like this for you on a consistent basis.

If the answer is "no" and you rely on our work to stay updated on news affecting you or your business, please consider supporting Marijuana Moment with a pledge on Patreon so we can keep doing this for you…

Justin Cohen: "Taking the day off of work, I was drinking a cocktail and relaxing while Tom kept breaking the most important cannabis news almost on an hourly basis. Tom was out there hustling and gathering the most up to date cannabis news while I was doing nothing but relaxing and enjoying the read. I had to immediately contribute right then and there."

Nico Enea: "Love the work you do. I should have pledged sooner."



Check out the perks of being a sponsor on Marijuana Moment's Patreon page.
http://patreon.com/marijuanamoment

/ TOP THINGS TO KNOW

President Trump was asked if he supports new Senate legislation to let states set their own marijuana laws without federal interference.
"I really do. I support Senator Gardner. I know exactly what he's doing. We're looking at it. But I probably will end up supporting that, yes."
Senate Majority Leader Mitch McConnell (R-KY) succeeded in inserting hemp legalization language into the wide-ranging Farm Bill, which is expected to be approved in committee this week.

U.S . Attorney General Jeff Sessions lamented in an interview that he was left out of the White House's marijuana talks with Sen. Cory Gardner (R-CO).

The governors of 12 states sent a letter asking congressional leaders to support new far-reaching marijuana legislation.

The Congressional Black Caucus is calling for major marijuana reforms.

/ FEDERAL

The U.S. Drug Enforcement Administration's recent directive on hemp products was the result of a settlement with the Hemp Industries Association.

U.S. Attorney General Jeff Sessions did not mention marijuana once during a speech at a conservative conference in Colorado.

U.S. Sen. Elizabeth Warren (D-MA) tweeted, "By outlawing marijuana, the federal government puts communities of color, small businesses, public health & safety at risk."

U.S. Sen. Kamala Harris (D-CA) tweeted, "Legalizing marijuana at the federal level is about stopping our country from repeating the same mistakes of the past. Most Americans already know that too many lives have been needlessly ruined because of the War on Drugs. We need to get this done." She also tweeted, "Jeff Sessions should focus on issues like transnational criminal organizations and investigating and prosecuting human trafficking, not going after Americans who are using recreational and medicinal marijuana."

Congressman Michael Burgess (R-TX) supports rescheduling CBD and wants more research on medical cannabis.

Congressman Ted Lieu (D-CA) cut the ribbon at the opening of a marijuana dispensary.

Congressman Andy Barr (R-KY) and Congressman Thomas Massie (R-KY) appeared at a hemp event.

Congressman Ro Khanna (D-CA) tweeted, "The federal government should respect the wishes of voters in states that have legalized marijuana."

Congressman Jason Lewis (R-MN) tweeted, "On the heels of introducing the Strengthening the Tenth Amendment Through Entrusting States (STATES) Act, it's great to see the Administration recognizing the importance of protecting states' rights to handle marijuana regulation within their borders."

Former Congressman Billy Tauzin (R-LA), who also served as PhRMA CEO, now works with a medical cannabis company.

The U.S. Senate bill to deschedule marijuana and withhold funding from states with discriminatory enforcement got one new cosponsor, for a total of six.

The U.S. House bill to deschedule marijuana and withhold funding from states with discriminatory enforcement got one new cosponsor, for a total of 39.

The U.S. House bill to respect state marijuana laws got two new cosponsors, for a total of 17.

The U.S. House bill to increase marijuana businesses' access to banks got one new cosponsor, for a total of 93.

/ STATES

South Carolina Democratic primary voters will see a nonbinding medical cannabis question on their Tuesday ballots.

New Jersey's Senate president is cosponsoring a new bills to legalize marijuana and expand the state's medical cannabis program. Gov. Phil Murphy (D) is staying neutral on which of various pending cannabis bills he prefers.

New Hampshire Gov. Chris Sununu (R) signed into law bills creating a medical cannabis oversight board and making changes to patient ID card rules. Separately, the Senate minority leader said he plans to file a marijuana legalization bill.

The New York Assembly approved legislation to expunge marijuana conviction records.

Washington State Gov. Jay Inslee (D) tweeted, "Our federal marijuana laws are broken — and we need to ensure this Justice department does not interfere with Washington state's thriving, well-regulated marijuana market."

Kentucky's agriculture commissioner tweeted support for including hemp legalization in the federal Farm Bill.

Florida gubernatorial candidate Philip Levine, currently the Miami Beach mayor, released a video about his support for legalizing marijuana. Rival Andrew Gillum, the Tallahassee mayor, tweeted that he is "proud to be the first candidate in this race to support legalizing marijuana." They and other candidates are trying to out-marijuana one another on Twitter. Meanwhile, patient advocates are asking an appeals court to immediately certify an appeal concerning the legality of smoking medical cannabis. Separately, regulators will hold a series of Monday meetings about proposed medical cannabis rule changes.

Colorado gubernatorial candidate Jared Polis, currently a congressman, tweeted, "With Jeff Sessions in town, it's a great day to talk about protecting CO's forward-looking cannabis industry. We won't let the AG drag CO back into the days of prohibition."

Michigan regulators cancelled a meeting at which they were expected to award medical cannabis business licenses.

Rhode Island lawmakers rejected Gov. Gina Raimondo's (D)  proposed expansion of the state medical cannabis program in budget legislation. However, they moved to increase dispensary license fees by 4,900%. Meanwhile, a representative is optimistic about legalization in 2019.

Oregon regulators released more information about their pausing of the processing of marijuana business license applications. They will hold a meeting on Thursday.

/ LOCAL

A Dane County, Wisconsin supervisor wants to place an advisory marijuana legalization question on the November ballot.

/ INTERNATIONAL

Alderney lawmakers are expected to vote on marijuana proposals this week.

The Canadian military plans to restrict, not ban, marijuana use by soldiers.

/ ADVOCACY

Prohibitionist organization Smart Approaches to Marijuana opened a new office and is hiring for several positions, including in New York and Denver. The group appears to be freaking out over President Trump's backing of a new marijuana bill.

The Cooperative Credit Union Association is supporting new Senate marijuana legislation.

Conservative commentator Laura Ingraham said she's "disappointed" about President Trump's support for marijuana legislation.

Commentator Geraldo Rivera cheered the president's support for cannabis reform.

/ SCIENCE & HEALTH

A review  of cannabinoids in pain medicine found "good long-term efficacy and long-term tolerability."

A study of marijuana use rates found that "any cannabis use may be decreasing among teens," but "relative odds of more frequent use among users increased in ages 12-64 since 2007."

/ OPINION & ANALYSIS

The San Francisco Chronicle editorial board wants President Trump to follow through on supporting marijuana reform.

/ BUSINESS  

Several Colorado marijuana businesses are considering leaving the state as a result of Gov. John Hickenlooper's (D) veto of legislation to allow publicly traded entities to hold cannabis licenses.

/ CULTURE     

Rapper T.I. spoke about the fact that it's difficult for people with marijuana convictions to work in the legal cannabis industry.
Make sure to subscribe to get Marijuana Moment's daily dispatch in your inbox.