GOP blocks cannabis votes again (Newsletter: June 7, 2018)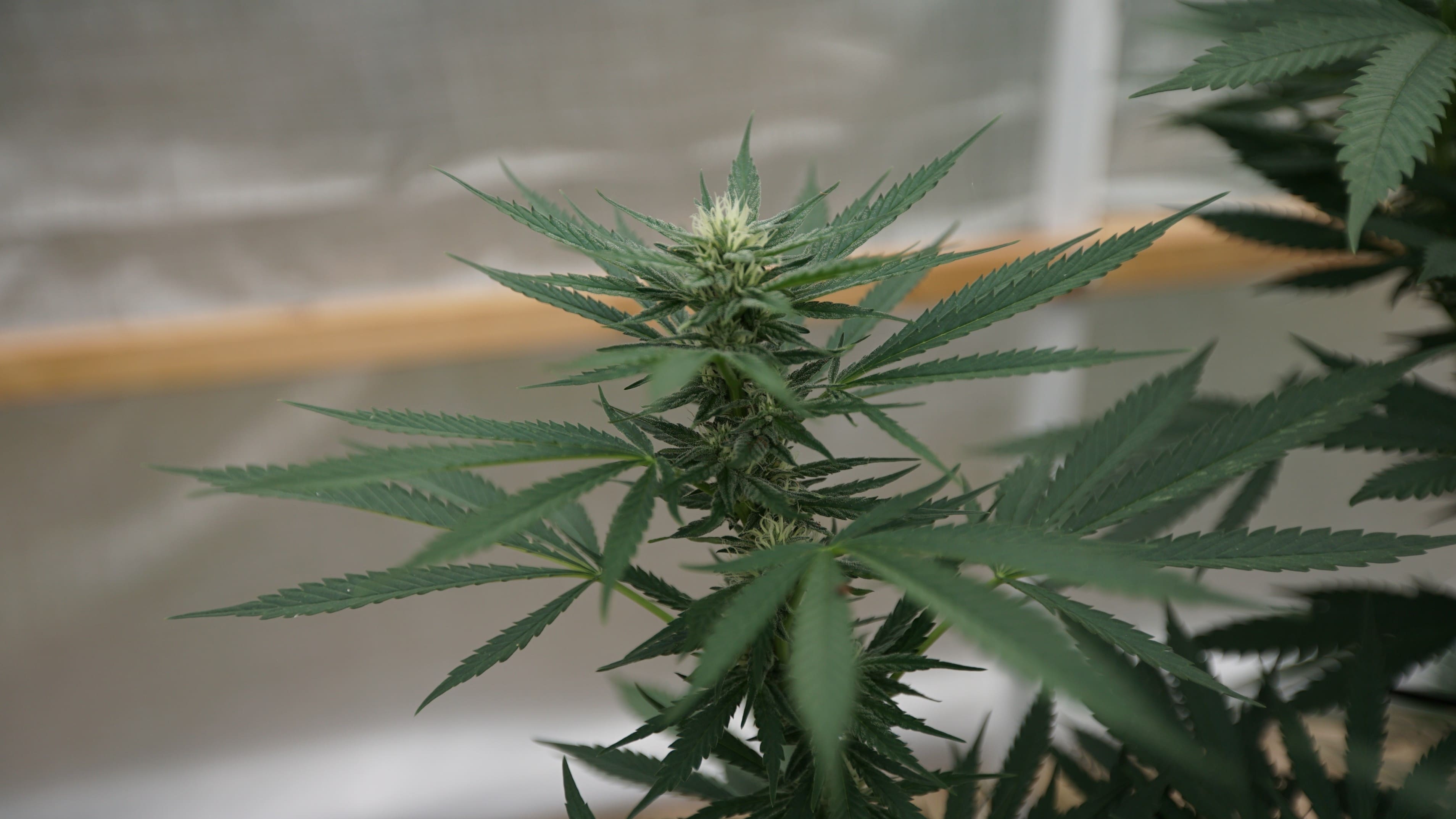 Press conference on Warren/Gardner bill; Wyden brings hemp onto Senate floor; Meet the drone weed wizard
Subscribe to receive Marijuana Moment's newsletter in your inbox every weekday morning. It's the best way to make sure you know which cannabis stories are shaping the day.
Your support makes Marijuana Moment possible…

We monitored three hours of a congressional hearing to bring you today's lead article. Estimated read time for you to get up to speed: three minutes.

If you value the time Marijuana Moment's work saves you, please start a Patreon pledge of $10/month to support even more coverage from veteran cannabis journalists.
http://patreon.com/marijuanamoment

We appreciate readers who make our work possible, like this one…
Nathan Riley: "Hard news sensitive to the intricacies of drug law reform is hard to find. Marijuana Moment provides it daily."
/ TOP THINGS TO KNOW

The U.S. House Rules Committee blocked three amendments concerning medical cannabis access for military veterans and one on water rights for marijuana and hemp growers from reaching the House floor.

U.S. Sens. Elizabeth Warren (D-MA) and Cory Gardner (R-CO) have called a press conference for Thursday morning to discuss legislation they are introducing to end federal marijuana prohibition.

U.S. Sen. Ron Wyden (D-OR) brought two huge baskets of hemp products onto the Senate floor and referred to them in a speech about the crop's current Schedule I status:
"It is Hemp History Week again, and that is why I'm back on the Senate floor to talk about the only Schedule One controlled substance that you can sew into a t-shirt and wear through TSA… Before growing hemp was made illegal, hemp was among the predominant American crops for generations… If hemp was easier to rhyme, it might even have its own lyric in 'America the Beautiful' right alongside the amber waves of grain."
/ FEDERAL

President Trump commuted the sentence of a woman serving a life sentence for a nonviolent drug offense.

U.S. Senate Majority Leader Mitch McConnell (R-KY) ruled out allowing a vote on making marijuana legal at the federal level.

U.S. Sen. James Lankford (R-OK) shot a TV ad opposing Oklahoma's medical cannabis ballot measure.

U.S. Sen. Mark Warner (D-VA) tweeted, "If we can get this bipartisan, job-creating #hemp bill signed into law, it will be a big win for Virginia's ag industry."

U.S. Sen. Orrin Hatch (R-UT) mentioned taking time to meet with researchers to learn about medical cannabis during a floor speech about congressional recesses.

The U.S. House bill to exempt state-legal marijuana activity from the Controlled Substances Act got one new cosponsor, for a total of 46.

The U.S. House bill to let marijuana businesses access banks got one new cosponsor, for a total of 91.

The U.S. House bill to deschedule marijuana and withhold funding from states with discriminatory enforcement got one new cosponsor, for a total of 38.

The U.S. House bill to prevent federal agencies from spending money to punish people complying with state marijuana laws got three new cosponsors, for a total of 14.

The U.S. House bill to increase military veterans' access to medical cannabis got one new cosponsor for a total of 26.

The U.S. House bill to remove roadblocks to marijuana research got one new cosponsor, for a total of 15.

The U.S. House bill to add a federal tax on marijuana got one new cosponsor, for a total of ten.

The U.S. House bill to narrow the gap between state and federal marijuana laws got one new cosponsor, for a total of nine.

/ STATES

Colorado Lt. Gov. Donna Lynne (D), at the direction of Gov. John Hickenlooper (D), issued an executive order directing officials to study the safety and efficacy of allowing medical cannabis for autism spectrum disorders, one day after legislation on the topic was vetoed. She also signed into law bills concerning local marijuana taxes, testing facility standards and water use in hemp cultivation. Meanwhile, Republican gubernatorial candidates debated Hickenlooper's vetoes of the autism proposal and other marijuana bills. GOP candidate Victor Mitchell said recreational use of all drugs should be decriminalized.

The New York Assembly approved a bill to add opioid use disorder as a medical cannabis qualifying condition.

Arkansas regulators are asking that some documents in a case challenging their medical cannabis license award process be kept secret.

Florida Democratic gubernatorial candidate Gwen Graham is defending her opposition to legalizing marijuana. Meanwhile, attorney John Morgan, who largely funded the state's medical cannabis ballot measure, is offering a $100,000 donation to the U.S. Senate campaign of Gov. Rick Scott (R) to debate him on the issue.

Revised California marijuana regulations appear to favor delivery services.

Oregon regulators adopted new marijuana packaging and labeling rules.

Ohio's Medical Marijuana Advisory Committee will meet on Thursday.

Oklahoma religious leaders are divided on the state's medical cannabis ballot measure.

/ LOCAL

Fulton County, Georgia commissioners voted to decriminalize marijuana in unincorporated areas.

/ INTERNATIONAL

The Canadian government narrowly avoided a delay in marijuana legalization implementation by making concessions to Indigenous senators. The body faces a final vote on the legalization bill on Thursday.

Lawmakers in Valencia,  Spain are considering medical cannabis legislation.

/ ADVOCACY

The Independent Community Bankers of America endorsed congressional legislation to allow marijuana businesses to access financial services.

The Marijuana Policy Project released a South Carolina primary voter guide.

Conservative commentator Ben Shapiro tweeted his support for ending the war on drugs.

/ SCIENCE & HEALTH

A study found that "males reporting any experience using lysergic acid diethylamide and/or psilocybin mushrooms had decreased odds of perpetrating physical violence against their current partner."

A study found that "social norms around medical cannabis use remain unfavourable for many users, despite that fact that medical cannabis has been legal in Canada for more than a decade."

/ BUSINESS  

Alaska collected more than $1 million in marijuana tax revenue in April.

Bloomberg looks at High Times's struggles to remain relevant and turn a profit as more outlets cover cannabis.

/ CULTURE     

Marijuana Moment spoke with Eric Mercer, who is drawing a viral following for videos he makes showing himself consuming cannabis with the aid of drones.

Henry Rollins spoke about his support for marijuana law reform.
Make sure to subscribe to get Marijuana Moment's daily dispatch in your inbox.
Photo courtesy of Chris Wallis // Side Pocket Images.