Lawmakers And Advocates React To Bipartisan Trump-Supported Marijuana Bill
On Thursday, U.S. Sens. Elizabeth Warren (D-MA) and Cory Gardner (R-CO) announced plans to introduce legislation to let states enact their own marijuana laws without federal interference, a proposal that President Trump told Gardner he supports.
Senators File Marijuana Bill Following Trump Pledge To Respect State Legalization
House members are filing a companion bill.
Here's what other lawmakers and advocates are saying about the bill…
U.S. Sen. Michael Bennet (D-CO):
Joined @SenCoryGardner to introduce STATES Act to provide more certainty to patients, businesses, & consumers in CO. Congress needs to join 21st century on marijuana regulation. This bill even more important since AG Sessions upended the will of our state by rescinding Cole Memo.

— Michael Bennet (@SenBennetCO) June 7, 2018
U.S. Sen. Catherine Cortez Masto (D-NV):
NV voters have made it clear that they favor the regulation & taxation of marijuana in the state. The states who legalize & regulate marijuana should be respected. That's why I'm proud to cosponsor @SenWarren @SenCoryGardner's #STATESAct to ensure they are https://t.co/dvHlbhA7BB

— Senator Cortez Masto (@SenCortezMasto) June 7, 2018
Congresswoman Barbara Lee (D-CA):
It's time to finally end the failed #WarOnDrugs. Proud to stand with @SenWarren & @SenCoryGardner in support of the bipartisan, bicameral #STATESact, which would prohibit federal interference in state cannabis laws. https://t.co/vn58W1xM3U

— Rep. Barbara Lee (@RepBarbaraLee) June 7, 2018
Congresswoman Diana DeGette (D-CO):
Coloradans voted for responsible marijuana legalization, and our state is better off because of it. That's why I'm supporting the #STATESAct, to ensure residents are protected from the federal government's meddling into these freedoms within our borders. https://t.co/VtBclymSOS pic.twitter.com/M3VCh51UBK

— Rep. Diana DeGette (@RepDianaDeGette) June 7, 2018
Officials with Competitive Enterprise Institute, Americans for Tax Reform, Taxpayers Protection Alliance and other groups:
"Though we vary in our opinions on marijuana legalization, the signatories to this letter are in strong accord when it comes to the matter of the level of government to which this question should be left. We believe the STATES Act appropriately addresses the conflict between state and federal marijuana laws without asking Congress to take a stance on whether marijuana should be legalized—Congress need only get out of the way of state legislatures and their voters, who are best positioned to decide questions about marijuana legalization. As noted, the undersigned groups believe this right must be restored to the states."
NORML Political Director Justin Strekal:
"With the introduction of The STATES Act by Senators Warren and Gardner, the movement to end the federal government's failed policy of cannabis criminalization has truly become a bipartisan effort. The majority of states now regulate marijuana use and more than six out of ten voters endorse legalizing the plant's use by adults, making it time for the federal government to no longer stand in the way of this progress at the state level. President Trump made a commitment to Senator Gardner that he would support a federalist approach to state marijuana laws. Now Congress must do its part and swiftly move forward on this bipartisan legislation that explicitly provides states with the authority and autonomy to set their own marijuana policies absent the fear of federal incursion from a Justice Department led by militant cannabis prohibitionist Attorney General Jeff Sessions."
Don Murphy, conservative outreach director for the Marijuana Policy Project:
"The STATES Act is the most significant piece of marijuana-related legislation ever introduced in Congress. With its bipartisan backing in the Senate, it symbolically signals the eventual end of marijuana prohibition at the federal level. This legislation reflects the position President Trump took on marijuana policy during his campaign, and it comes shortly on the heels of the positive comments he made to Sen. Gardner. The president has a unique opportunity to get behind historic legislation that enjoys solid support on both sides of the political spectrum. While we look forward to the day when there is full acceptance of cannabis at the federal level, we heartily embrace the states' rights approach proposed by this bill. As an organization, we have been at the forefront of changing state marijuana laws for more than 20 years. It is time for those laws to be respected by and protected from the federal government."
Jolene Forman, staff attorney at the Drug Policy Alliance:
"The STATES Act represents a landmark moment in the movement to end the decades-long war on marijuana," said. It creates a workable framework for approaching the future of marijuana policy. "The STATES Act is a first step toward ending the harms of marijuana prohibition. This bipartisan proposal clears the way for states to develop their own marijuana policies without fear of federal intervention. This will give states more opportunity to restore communities that have borne the brunt of the drug war and mass criminalization.
Inimai Chettiar, director of the Brennan Center's Justice program:
"This new bill introduced by Senators Warren and Gardner safeguards states' ability to set their own reasonable policies about marijuana against the punitive and ineffective approaches preferred by Attorney General Jeff Sessions. In the face of outdated federal policy, this bill defends the ability and responsibility of states to create and test the best marijuana policies for the American people, and will decrease the number of people in our country who are unnecessarily incarcerated."
Veterans Cannabis Project Founder and Executive Director Nick Etten:
"This bill is an important sign of bipartisan respect for the will of voters across the country, but it does nothing to help the millions of veterans who rely on a federal VA health system that bans veterans from access to state-legal medical cannabis. Millions of veterans want legal access to medical cannabis as a treatment option and that won't be possible until Congress and President Trump change federal law to remove cannabis from its current Schedule 1 classification."
New Federalism Fund:
"We applaud Senator Gardner, Senator Warren, Congressman Joyce, Congressman Blumenauer, and the rest of the cosponsors for their bipartisan leadership on the STATES Act. Conflicts between federal and state law are creating untenable issues for the state-licensed and regulated cannabis industry. The STATES ACT amends the Controlled Substances Act to bring federal drug policy back into alignment with the 10th Amendment, allowing each state to determine the best cannabis policy for their citizens. This is as the Founders would have intended, making the STATES Act an important step towards a humane and constitutional federal cannabis policy."
National Sheriffs' Association, Major County Sheriffs' Association, Major Cities Chiefs Association, National Narcotics Officers' Associations' Coalition and other law enforcement groups:
"The fact is, gangs and cartels have been making liberal use of legalization to provide cover for their illegal activities. These gangs have ties to Mexican, Cuban, Vietnamese, and Russian cartels. The gangs often purchase homes in residential neighborhoods, wire in extra electricity and water capacity, and convert them into multi-million dollar grow houses in suburban neighborhoods. These gangs are also trafficking in other illegal drugs, organized crime, and prostitution. Crime has been steadily increasing in Colorado in all categories since legalization, including violent crimes."
Smart Approaches to Marijuana's Kevin Sabet:
"Four years ago, as a member of the House, Cory Gardner voted against these very same provisions. Now that the pot industry has expanded in Colorado, normalizing use and advertising THC-laced candies to youth, he is singing a different tune. If enacted, this bill would pave the way for the commercialization of the marijuana industry and the creation of the next Big Tobacco. It is a shame that Senator Gardner has chosen to put political donations and expediency ahead of public health and safety. We are seeing communities across the country fight back and SAM applauds New Hampshire, Connecticut, Vermont, and other states who have recently rejected Big Marijuana. We won't stop amplifying the voices of families and individuals affected by these lax policies."
Photo courtesy of Chris Wallis // Side Pocket Images.
Banning CBD Products Would Be 'A Fool's Game,' FDA Chief Admits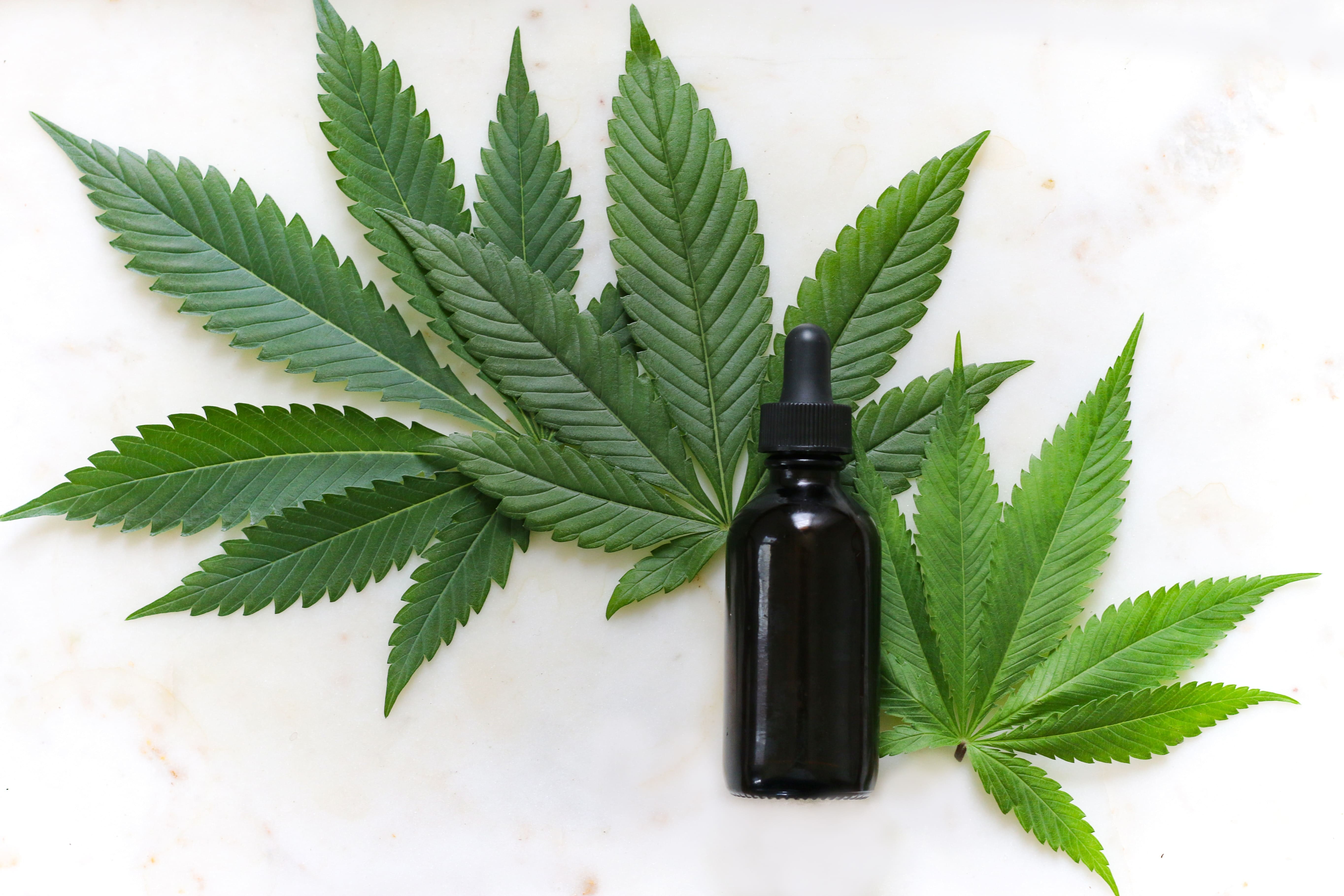 Products containing cannabidiol (CBD) are here to stay, Food and Drug Administration (FDA) Commissioner Stephen Hahn acknowledged on Wednesday, calling it "a fool's game" to attempt to pull the products off the market.
"People are using these products," Hahn, a cancer doctor, said in his first public speech on CBD since taking office as commissioner in December. "We're not going to be able to say you can't use these products. It's a fool's game to try to even approach that."
Hemp and its derivatives have been federally legal in the U.S. since passage of the 2018 Farm Bill, but policies governing the marketing of CBD have been murkier. FDA is still in the process of developing rules to allow businesses to sell the cannabis compound in foods or nutritional supplements—a process that Hahn's predecessor, former FDA Commissioner Scott Gottlieb, has said could take years without congressional action.
Hahn's latest comments suggest that while FDA may not be happy with CBD's explosion onto the consumer market, the agency at least isn't planning an immediate, industry-wide crackdown.
"We have to be open to the fact that there might be some value in these products, and certainly Americans think that's the case," the FDA chief said. "But we want to get them information to help them make the right decisions."
The commissioner was addressing the National Association of State Departments of Agriculture at its winter policy conference in Arlington, Virginia.
Since Congress began lifting restrictions on hemp cultivation in 2014, all but three states have submitted plans to the U.S. Department of Agriculture (USDA) to regulate hemp production, and states such as Kentucky have embraced hemp as a promising commercial crop.
After Hahn was nominated to lead the FDA last year, Senate Majority Leader Mitch McConnell (R-KY) pressed him on the need to establish a regulatory framework for CBD products.
"Like many Kentuckians who are taking advantage of hemp's legalization," McConnnell said at the time, "I am eager for FDA's plans to create certainty for CBD products."
Last week, however, the agency missed a deadline outlined in a report attached to an annual spending bill to provide an update on the development of enforcement guidelines around CBD products. "We haven't received the report yet," House Appropriations Committee Communications Director Evan Hollander told Marijuana Moment in an email. "That's not surprising; agencies typically submit these very late."
Meanwhile, Congress is taking separate steps to allow and regulate hemp-derived CBD. Bipartisan legislation filed last month would allow the cannabinoid to be marketed and sold as a dietary supplement.
While regulations for CBD have yet to be finalized, the government's enforcement actions have been infrequent and sometimes unpredictable. The FDA has said it's using its enforcement discretion to target businesses making outlandish, unsupported claims about CBD's health benefits.
Also at Wednesday's agriculture event, a USDA undersecretary announced that the agency would be delaying a requirement for hemp testing laboratories to register with the DEA. On Thursday, USDA issued a notice clarifying it would temporarily suspend enforcement of that rule as well as one on the disposal of crops with too much THC.
USDA Touts Hemp Industry's Growth But Says Challenges Remain
Photo by Kimzy Nanney.
USDA Announces Two Temporary Changes To Restrictive Hemp Rules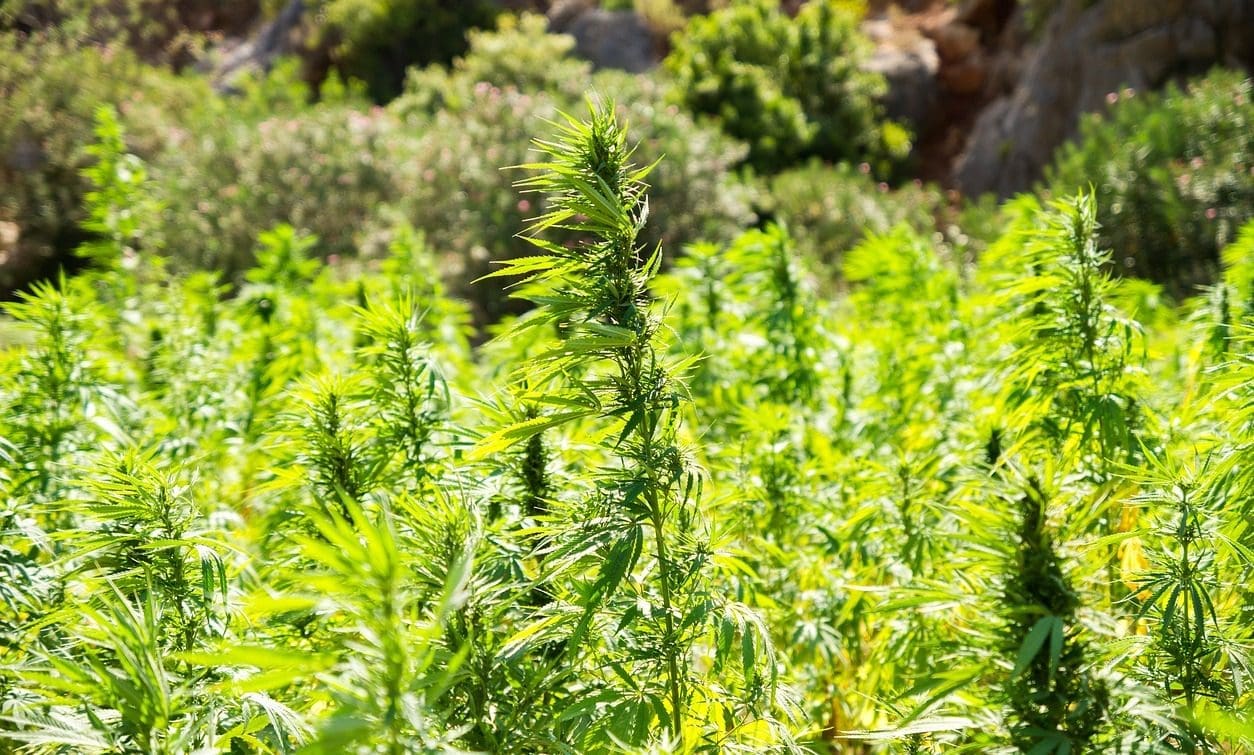 The U.S. Department of Agriculture (USDA) announced on Thursday that it will be temporarily delaying enforcement of two provisions of its hemp regulations.
Hemp producers will not be required to use a laboratory registered with the Drug Enforcement Administration (DEA) to conduct potency tests on their crops, at least for now. And for the time being, they won't have to dispose of so-called "hot hemp" containing excess THC through DEA or a law enforcement body.
"Because currently there isn't sufficient capacity in the United States for the testing and disposal of non-compliant hemp plants, USDA has worked hard to enable flexibility in the requirements in the Interim Final Rule for those issues," USDA Under Secretary for Marketing and Regulatory Programs Greg Ibach said in a press release announcing the enforcement decision.
These changes come in response to feedback from industry stakeholders, who argued that the policies included in USDA's interim final rule on hemp would prove cost prohibitive for farmers and inhibit the growth of the market since the crop was federally legalized under the 2018 Farm Bill.
USDA received significant feedback from lawmakers and hemp interests during a public comment period that ended last month. The department said earlier this month that it was open to making certain changes based on those responses, but it also said certain proposed changes—such as increasing the threshold of allowable THC in hemp—are statutory matters that it cannot revise on its own.
A follow-up comment period will launch after this current planting season, USDA said.
In the meantime, the laboratory testing and disposal requirements are being delayed until October 31, 2021, or until a final rule is released. USDA said the delay will "serve as a temporary measure to allow a smooth transition into regular enforcement" and give DEA enough time to increase "registered analytical lab capacity."
I applaud @USDA_AMS Under Secretary Greg Ibach and his team for releasing two new updates to federal rules for hemp production. Updates at the link, and my statement below. #KyAg365 @USDA @NASDANews https://t.co/qllLNaigyG pic.twitter.com/d7WujpdtHG

— Commissioner Quarles (@KYAgCommish) February 27, 2020
"Through these conversations, we have learned that these provisions will serve as a significant hindrance to the growth of a domestic hemp market at this nascent stage," USDA said. "For instance, we now better understand how the limited number of DEA-registered labs will hinder testing and better understand the associated costs with disposing of product that contains over 0.3 percent THC could make entering the hemp market too risky."
"Because USDA is exercising its enforcement discretion to adopt a temporary policy of non-enforcement for producers who—due to the dearth of registered laboratories and limited access to reverse distributors or law enforcement disposal—are unable to comply with the testing and disposal procedures promulgated through the [interim final rule], we believe that this guidance is a statement of agency policy not subject to the notice and comment requirements," the notice states.
Hemp will still have to be tested, and it must be disposed if it contains too much THC, but processors will be able to use other facilities and methods and still be in compliance.
The department stressed that laboratories that aren't registered with DEA will have to "adhere to the standards of performance as outlined within the [interim final rule]." For example, they must test "total THC employing post-decarboxylation or other similarly reliable methods" and "make arrangements to be compliant with registration requirements before this period of delayed enforcement expires." DEA will review applications from laboratories who wish to participate.
USDA also included a guideline for compliant, alternative disposal methods. The department's intent is "that these methods allow producers to apply common on-farm practices as a means of disposal while rendering the controlled substance non-retrievable or non-ingestible," it said. A list of alternative disposal options include burning, composting and burying hemp.
It added that the department will "conduct random audits of licensees to verify hemp is being produced in accordance with" regulations.
"One of the top considerations in making these changes was the desire to provide additional options that minimize, to the extent possible, the resource impact to state and local law enforcement in handling hemp that is out of compliance," Ibach said. "We look forward to partnering with producers, states, tribes and other stakeholders to deliver regulations that work for everyone."
The new announcement could help clear up some confusion about comments that Ibach made at an agriculture policy conference on Wednesday. According to the advocacy group Vote Hemp, there has been misreporting that suggested the official said the provision requiring DEA-registered labs to test hemp was being eliminated.
A recording of the discussion that Vote Hemp released shows that the undersecretary said enforcement of the provision would simply be delayed for the current planting season.
While USDA is still in the process of developing rules for the crop, it has started accepting state regulatory plans for hemp. Wyoming and Washington State became the latest to have their proposals approved. Previously, USDA accepted regulations from Texas, Nebraska, Delaware, Louisiana, New Jersey and Ohio, as well as several tribal plans.
Meanwhile, at the same agriculture conference that Ibach spoke at, the commissioner of the Food and Drug Administration admitted that it would be "a fool's game" to try to keep hemp-derived CBD products off the market.
Number Of Banks Reporting Cannabis Business Clients Dips After Hemp Rules Change
Photo courtesy of Pixabay.
Minority Marijuana Business Group Defends Bernie Sanders's Comments On Legalization And Race
The country's first diversity-focused marijuana trade association came to Sen. Bernie Sanders's (I-VT) aid on Thursday, issuing a statement "to affirm our support and appreciation" for the 2020 presidential candidate's recent comments on minority involvement in the legal cannabis industry.
During a Democratic primary debate on Tuesday, Sanders pledged not only to end federal marijuana prohibition and expunge past criminal records if elected, but also to help people of color find an economic foothold in the industry.
"We are going to provide help to the African American, Latino and Native American communities to start businesses selling legal marijuana rather than let a few corporations control the legalized marijuana market," he said.
It's an argument familiar to most legalization advocates, and several recent state marijuana laws have included provisions aimed at ensuring social equity in the industry for communities that have been targeted by the war on drugs. But the proposal didn't sit well with everyone. Some wondered aloud whether Sanders was himself being racist by suggesting that people of color should sell drugs.
Girl, I couldn't believe my ears when Sanders said he was going to set up black people and natives to sell DRUGS!!

I'm still in shock. Dems still are the same ole racist. They look down on black Americans as if they are ignorant and incompetent children.

— Lisa Davison 🇺🇸❤🇮🇱®️ (@LisaMDavison) February 26, 2020
"Girl, I couldn't believe my ears when Sanders said he was going to set up black people and natives to sell DRUGS!!" wrote one Twitter user, a self-described Christian mom from Alabama. "I'm still in shock. Dems are still the same ole racist. They look down on black Americans as if they are ignorant and incompetent children."
Bernie Sanders "is a flat out racist" said another Twitter user, a supporter of Donald Trump. "Basically said minorities only capable of having businesses which sell drugs."
@BernieSanders is a flat out racist; basically said minorities only capable of having businesses which sell drugs "legal marijuana" taking business away from corporate MJ sales not recognizing the rise of minority owned small businesses in the #TrumpEconomy #VoteRedToSaveAmerica https://t.co/Pk9ejSnWfr

— judi pena (@Alexrory92Judi) February 26, 2020
But now, the Minority Cannabis Business Association (MCBA) is working to set the record straight. In a press release, the group said it "stands in support" of Sanders's comments, which it argued touch on core parts of its mission to "promote economic empowerment for communities of color by creating policy considerations, social programming, and outreach initiatives to achieve equity for the communities most affected by the war on drugs."
"Taking the public position of ensuring communities most impacted by the war on drugs will have the ability to enter the legal cannabis industry shows that he is serious about reversing the damage done by the war on our communities," said Kaliko Castille, MCBA's vice president.
In a phone interview with Marijuana Moment, MCBA President Jason Ortiz said he was "inspired" by Sanders's comments, though he understands how they could have been misinterpreted.
"I think Bernie Sanders is addressing the issue of economic justice, and I think it is a complicated issue, so some folks have been misinformed," Ortiz said. Sanders, he explained, is trying to ensure that the economic opportunities created by marijuana legalization are shared equitably.
So far in most legal states, he said, that hasn't been happening.
"We see large, wealthy, white corporations already have access to those economic opportunities in our communities," Ortiz said. "What Sen. Sanders is proposing is that communities of color share in those economic opportunities. And there's nothing racist about economic justice."
Ortiz chalked up the criticism to decades of misinformation about cannabis from government and the media.
"One of the most insidious parts of the war on drugs was its ability to confuse communities of color around the cannabis plant," he said. "There's been a sustained, systematic campaign to misinform our communities and deny us economic opportunities for decades."
"Communities of color do want access to opportunities in the cannabis industry," Ortiz added. "We demand access to opportunities. And we welcome any candidates that are willing to stand with our call for economic justice for our communities."
Aside from Sanders, MCBA said that "Massachusetts Senator Elizabeth Warren is the only other Democratic candidate for president to release a plan regarding federal cannabis policy with restorative and economic justice."
MCBA has not endorsed a candidate for president, but Sanders and Warren have by far the most comprehensive cannabis legalization proposals. Sanders's plan would immediately deschedule cannabis nationwide and work to block big corporations from controlling the market. (He's faced pushback from legal experts who argue that a president cannot legally use executive action to legalize marijuana in all 50 states on his first day in office, however.)
Warren's recently released marijuana proposal, meanwhile, puts racial equity center stage. "It's about undoing a century of racist policy that disproportionately targeted Black and Latinx communities," the plan says. "It's about rebuilding the communities that have suffered the most harm. And it's about ensuring that everyone has access to the opportunities that the new cannabis market provides."
While some criticisms of Sanders's debate statements appeared to be sincere, others seemed politically opportunistic. Conservative pundits pounced on Sanders, apparently in an effort to stir up racial tensions. Fox News host Tucker Carlson—who described the legalization plan as "Fire up a bowl. Numb out"—said Sanders "is encouraging more black kids to sell drugs."
"Where is this weed going to come from? Bernie has a plan for that, too. Black people are going to sell it to you," Carlson said. "So first, they fill black neighborhoods with abortion clinics. Now the frontrunner is encouraging more black kids to sell drugs, but somehow this is the party that loves black America."
Ortiz responded that "Tucker Carlson and his ilk have been perpetuating the racist stereotypes that led to the over incarceration crisis we face today" and his "flippant disregard for the violent history of the war on drugs is a testament to just how much work we still have to do on an issue with near universal support."
Elizabeth Warren Cites Marijuana Advocacy In Response To Tribal Members' Critical Letter
Photo courtesy of Phil Roeder