Petition To Repeal South Dakota's Medical Marijuana Law Contains Error And Must Be Thrown Out, Opponents Say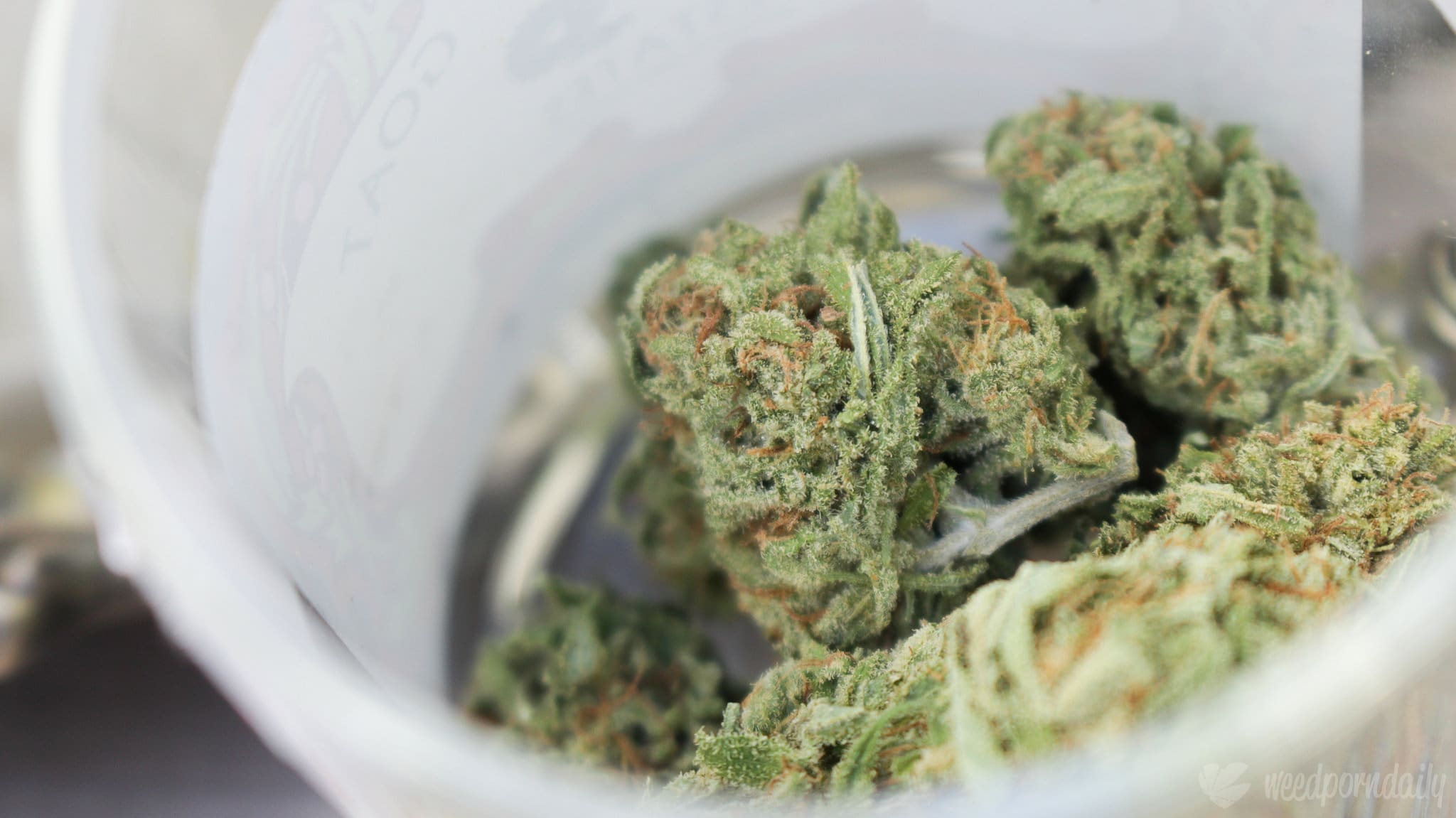 Backers of a 2024 ballot measure to legalize adult-use cannabis in South Dakota are calling on state officials to scuttle a separate initiative effort that would repeal the state's existing medical marijuana law.
South Dakotans for Better Marijuana Laws, which is working to qualify a recreational marijuana proposal for next year's ballot, said in a recent letter to Secretary of State Monae Johnson (R) that petitions in support of the medical cannabis repeal measure failed to follow state requirements and should be refiled.
The effort to repeal the state's voter-approved 2020 medical marijuana law is being led by conservative activist Travis Ismay, who is also seeking to put an additional measure before voters that would block South Dakota from having future ballot questions to legalize any federally prohibited substance.
The pro-legalization South Dakotans for Better Marijuana Laws, however, believes the medical cannabis repeal petition fails to adhere to state rules.
"We strongly believe that the rules of our state's initiative process should be applied consistently to all South Dakotans," says the letter from Matthew Schweich, executive director of the pro-legalization group. "Therefore, we respectfully recommend that your office take the following action: revoke Ismay's approved petition and direct him to refile it."
Specifically, Schweich asserts the petition in support of the medical marijuana repeal measure failed to include the full list of statutes that the would-be initiative seeks to undo, instead referring to "Exhibit A for the 95 sections that will be repealed." The letter points to a statute that requires petitions contain "the full text of the initiated measure."
"Our interpretation of this statute is that a reference to additional text, in this case an exhibit, is not permissible," Schweich wrote. "And even if a reference were permitted, in this instance 'Exhibit A' is not included anywhere on the petition. Furthermore, 'Exhibit A' is never defined in any previous initiative-related filing by Ismay with your office, the South Dakota Legislative Research Council, or the South Dakota attorney general."
Ismay did not immediately respond to Marijuana Moment's request for comment on the allegations.
Schweich told Marijuana Moment on Thursday that while he has "no concerns" that voters would ultimately repeal the medical marijuana law that they approved in 2020 if the new prohibitionist measure gets on the ballot next year, "the motivation behind this letter is just to ensure that everybody's following the same set of rules."
"I've gone to great efforts to follow all these rules, including rules I totally disagree with," he said. "I do think changes need to be made with regard to the rules on the formatting of petitions. However, while the rules are in place, you have to follow them—and I just don't think it's fair for opponents to cut corners."
Last month South Dakota's attorney general, Marty Jackley (R), released a ballot summary for the proposed initiative to repeal the state's medical marijuana program. "If approved, that repeal makes all possession, use, cultivation, manufacture, and sale of marijuana and marijuana products a crime," it says, noting that the change would "not affect laws dealing with hemp."
In order to qualify for the 2024 ballot, the initiative must receive at least 17,509 valid signatures from registered voters.
Even if Ismay gathers enough signature to qualify either of his proposed measures, its seems unlikely that voters would go along with them at the polls. The 2020 medical marijuana measure was approved with nearly 70 percent support.
That said, voters did reject an adult-use cannabis legalization ballot measure last year after approving an earlier version in 2020 that was ultimately invalidated by the state Supreme Court.
Ahead of last year's election, a poll found that 51 percent of South Dakotans planned to vote against the legalization measure, while 40 percent said they'd be supporting it and 10 percent remained undecided. That was the third poll in a row showing the legalization measure behind.
After voters approved medical cannabis legalization in 2020, Gov. Kristi Noem (R) tried to get the legislature to approve a bill to delay implementation for an additional year. But while it cleared the House, negotiators were unable to reach an agreement with the Senate in conference, delivering a defeat to the governor.
In response, Noem's office started exploring a compromise, with one proposal that came out of her administration to decriminalize possession of up to one ounce of cannabis, limit the number of plants that patients could cultivate to three and prohibit people under 21 from qualifying for medical marijuana.
In the 2022 legislative session, the House rejected a legalization bill that the Senate had passed, effectively leaving it up to activists to get on the ballot again.
A Marijuana Interim Study Committee, headed by legislative leaders, was established to explore cannabis policy reform, and the panel in November 2021 recommended that the legislature take up legalization. The House-defeated legislation was one of the direct products of that recommendation.
Currently more than 11,500 people in South Dakota hold medical marijuana cards—nearly double the 6,000 cardholders that state officials expected to enroll in the program by 2024.
American Nurses Association Officially Recognizes Cannabis As A Formal Specialty Practice Area
Photo courtesy of WeedPornDaily.