American Nurses Association Officially Recognizes Cannabis As A Formal Specialty Practice Area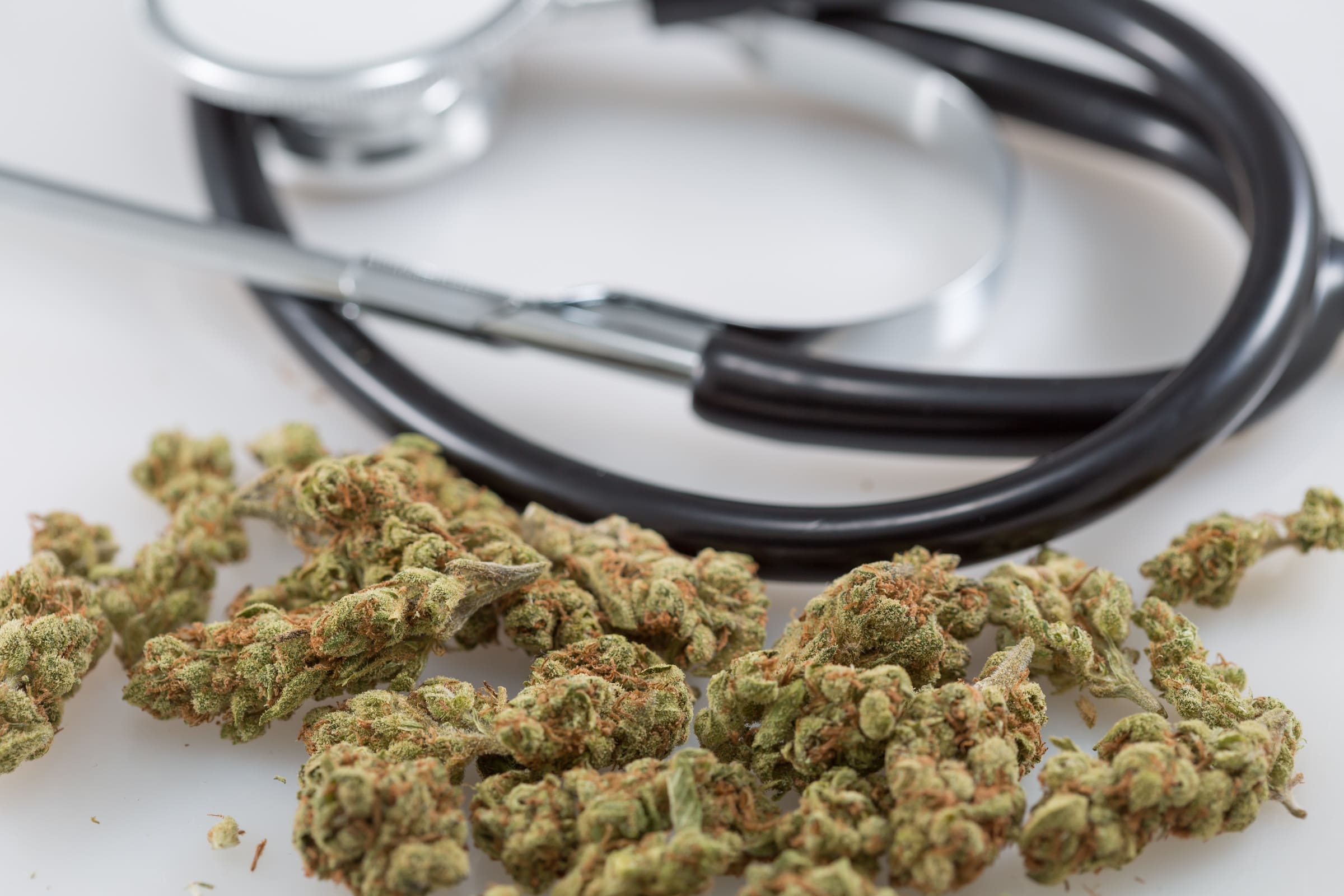 A professional organization representing more than 5 million nurses in the U.S. has announced its formal recognition of cannabis as a nursing specialty practice area.
The American Nurses Association (ANA) said in a press release about the change on Wednesday that cannabis nurses play an important role in providing patients with education and guidance on incorporating marijuana into treatment.
"This recognition highlights the essential role and special contribution of cannabis nurses to the health care system and promotes enhanced integration of cannabis therapies for health care consumers across diverse health care settings," ANA President Jennifer Mensik Kennedy said.
The group bills itself as "the sole reviewing body of specialty nursing scope of practice and standards of practice."
ANA President Jennifer Mensik Kennedy, PHD, MBA, RN, NEA-BC, FAAN announced the official recognition of Cannabis Nursing as a Specialty Nursing Practice today!

Read ANA's statement which includes a quote from ACNA President Rachel Parmelee👇https://t.co/RHggfqBvRR* pic.twitter.com/zc0K3qYFOg

— American Cannabis Nurses Association (@CannabisNurses) September 28, 2023
The organization also gave a nod to a separate group, the American Cannabis Nurses Association (ACNA), which advocates for research, education and policy reform around medical marijuana. ANA credited that group for "pioneering the cannabis nursing field" and "contributing to the broader landscape of nursing practice and patient care."
Rachel Parmelee, the president of ACNA, said the group was "deeply gratified by the groundbreaking establishment of cannabis nursing as an ANA-recognized nursing specialty."
"Nurses are the largest group of health professionals, providing an opportunity to change the health care paradigm and include diverse wellness modalities beyond traditional Western medicine," Parmalee said in a statement. "Cannabis nursing requires specialized knowledge and competencies to navigate care and address the stigma associated with medical cannabis use to support a healthy society. We seek to create lasting, transformative change that enriches both specialized and general nursing practices, ultimately serving the well-being of patients nationwide."
In its announcement, ANA also expressed its support for "the urgency of clinical research to inform patients on the efficacy of marijuana and related cannabinioids," pointing to a 2021 position statement from the organization on the therapeutic use of cannabis.
Among other things, that statement called for "relisting marijuana as a federal Schedule II controlled substance for purposes of facilitating research," developing evidence-based standards for dosing and use, protecting patients from civil or criminal penalties for marijuana use and exempting care providers from criminal prosecution, civil liability or professional sanctions for discussing or recommending marijuana.
Broadly speaking, America's nurses have been generally supportive of legalizing marijuana. A survey back in 2018, which polled 1,054 nurses, found that 82 percent endorsed legalizing medical marijuana, while 57 percent supported legalization for adult use.
Despite some expansion of cannabis research in recent years, significant obstacles remain. Earlier this month, multiple federal agencies participated in a wide-ranging discussion about marijuana research barriers under prohibition, efforts to create a regulated pathway for CBD, state initiatives to promote social equity and more.
Agencies that participated were the Food and Drug Administration (FDA), National Institute on Drug Abuse (NIDA), Centers for Diseases Control and Prevention (CDC), National Cancer Institute (NCI) and National Center for Complementary and Integrative Health (NCCIH).
One prominent theme was the significant challenges facing scientists who want to research marijuana due to the plant's Schedule I status under the Controlled Substances Act (CSA).
A recent report in the journal PLoS ONE found that patients with chronic health conditions experienced significant improvements in overall quality of life and reductions in fatigue during the first three months of medical marijuana use.
Federal Officials Talk Psychedelics Research Challenges At Workshop Hosted By Top Health Agency