Advocates Question New South Dakota Poll Showing Marijuana Legalization Measure Trailing Despite Success Of 2020 Ballot Initiative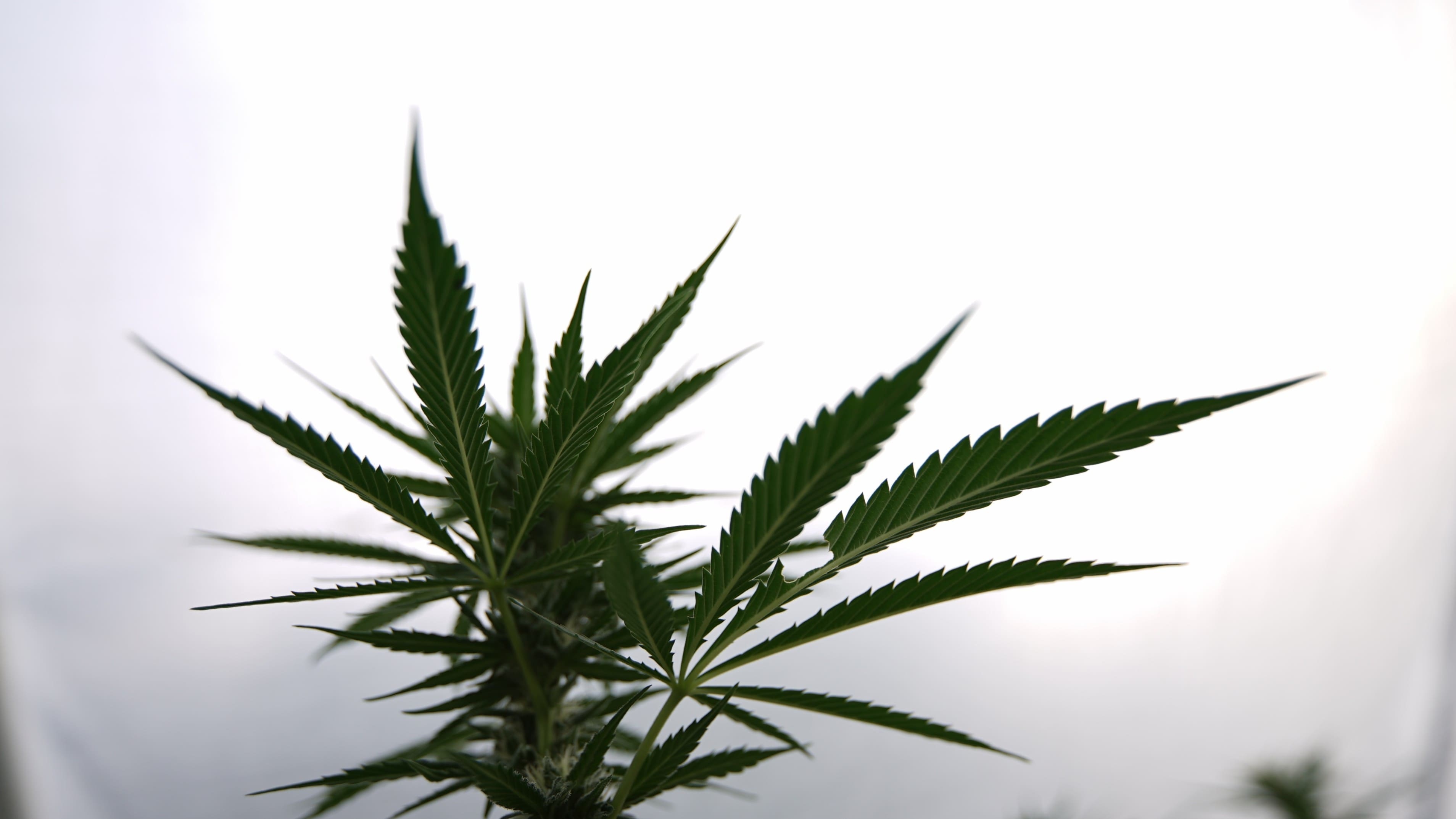 South Dakota voters approved marijuana legalization at the ballot in 2020—and they'll have another chance to do so this November after that earlier initiative was invalidated in court. But a new poll signals that public opinion has potentially shifted on the issue, with a majority of respondents opposed to the reform.
But advocates are taking the results of the survey from South Dakota News Watch and the University of South Dakota with a grain of salt, pointing out that key findings don't comport with the 2020 election results, seem to contradict prior polling on the issue and run up against activists' experiences collecting signatures for the latest legalization initiative.
But if the poll accurately reflects current voter sentiment, it means the campaign South Dakotans for Better Marijuana Laws (SDBML) has its work cut out for it. It shows that 43.8 percent of voters in the state support the proposal, compared to 54.4 percent who said they oppose it and 1.8 percent who remain undecided.
Matthew Schweich, campaign director of SDBML, said there are inconsistencies in the poll results that raise serious questions about its accuracy.
For example, the new survey found that 58 percent of South Dakotans in the Sioux Falls metro area said they opposed legalization and just 38.6 percent support it. It's hard to square that with the fact that the same region showed the highest level of support for the 2020 initiative on Election Day that year, at 72.7 percent.
Schweich said that the Sioux Falls-specific results "countered every other poll we've ever done over the past three years here in South Dakota."
"The reality is that cannabis legalization is good policy works well, and voters don't turn their backs on the policy because they see that this is a good decision for their state," he said.
Additionally, while a majority of those 18-34 said they back legalization at 54.2 percent, which is roughly consistent with prior polling, the new survey showed that the age group with the second highest level of support (44.4 percent) was among those 65 and older—which bucks past polling not just in South Dakota but nationally, as the oldest demographic has historically been most resistant to adult-use legalization.
Schweich said that while he's not convinced about the veracity of this latest survey, the campaign will nonetheless err on the side of caution and continue to work hard to persuade voters to pass the legalization initiative this November.
"Even though I don't think we're at 44 percent, this poll is a helpful reminder that we can't take anything for granted, especially in the midterm," he said. "In our view, we have public support—we just need to make sure that our supporters show up on November 8 and cast their ballots."
Activists already cleared one major hurdle by submitting enough valid signatures to qualify the marijuana measure for the November ballot. They turned in nearly 20,000, and the secretary of state's office confirmed in May that they met the required 16,961 signatures for ballot placement.
When legalization was on the 2020 ballot, it passed handily with 54 of the vote. But following a legal challenge led by Gov. Kristi Noem (R), the state Supreme Court ultimately invalidated the vote on procedural grounds, finding that the measure violated the state Constitution's single subject rule.
To avoid that problem this round, the 2022 initiative omits the previous version's provisions that dealt with taxes and regulations, leaving those decisions up to the legislature.
While advocates have pushed back on the new poll results, it's possible that part of the reason for the change of heart is that there's sizable frustration over how the state has implemented medical cannabis legalization, which voters overwhelmingly approved in 2020.
The survey found that just 36.4 percent of respondents said they were satisfied with the pace of the medical marijuana rollout, while 56.6 percent said they were dissatisfied and 8.8 percent said they weren't sure.
Shane Nordyke, a coordinator with the University of South Dakota's Department of Political Science, told Marijuana Moment that she "can only speculate" about the reason for the disconnect between the 2020 legalization vote and this latest survey.
"Our sample is of registered voters in the state, not those that actually show up to vote and it doesn't take into account differences in turnout," she said. "For example, it is possible you had higher turnout among voters who were more in favor of legalization than those that weren't in the last election."
"Our survey also just asks a very generic question about legalizing recreational marijuana in theory, versus asking people to vote on a specific [initiative]. There could be reasons people were in favor of that specific [initiative]," Nordyke said. "It is also possible that opinions have shifted since the last election given how much public attention there has been to the issue. In short…I can't say for certain why there is a difference, but any of the above is possible."
The survey involved interviews with 500 registered South Dakota voters from July 19-22, with a margin of error of +/-4.5 percentage points.
While the governor has worked to align herself with the state's medical cannabis program, despite previously opposing both 2020 cannabis measures, she said last week that she's committed to fulfilling her job and seeing through the implementation of recreational legalization if voters approve it this year.
She said that the 2022 measure "is written more appropriately towards the Constitution," signaling that she would not subject it to another legal challenge.
But the idea that Noem—who vetoed a modest hemp reform bill in 2019 and actively urged voters to oppose the adult-use measure in TV ads the following year—is now content to implement legalization if voters approve it has raised some eyebrows.
House Minority Leader Jamie Smith (D), who is the Democratic nominee challenging the governor this year, has also taken Noem to task over her prior efforts to interfere in voter-approved legalization, releasing ads this month that remind voters of the interference.
A poll released in December 2021 found that most South Dakota voters approved of Noem's job performance overall, but just 39 percent supported her handling of marijuana legalization, with 51 percent disapproving.
Noem tried to get the legislature to approve a bill to delay implementation of the medical cannabis program for an additional year, but while it cleared the House, negotiators were unable to reach an agreement with the Senate in conference, delivering a defeat to the governor.
In response, her office started exploring a compromise last year, with one proposal that came out of her administration to decriminalize possession of up to one ounce of cannabis, limit the number of plants that patients could cultivate to three and prohibit people under 21 from qualifying for medical marijuana.
—
Marijuana Moment is tracking more than 1,500 cannabis, psychedelics and drug policy bills in state legislatures and Congress this year. Patreon supporters pledging at least $25/month get access to our interactive maps, charts and hearing calendar so they don't miss any developments.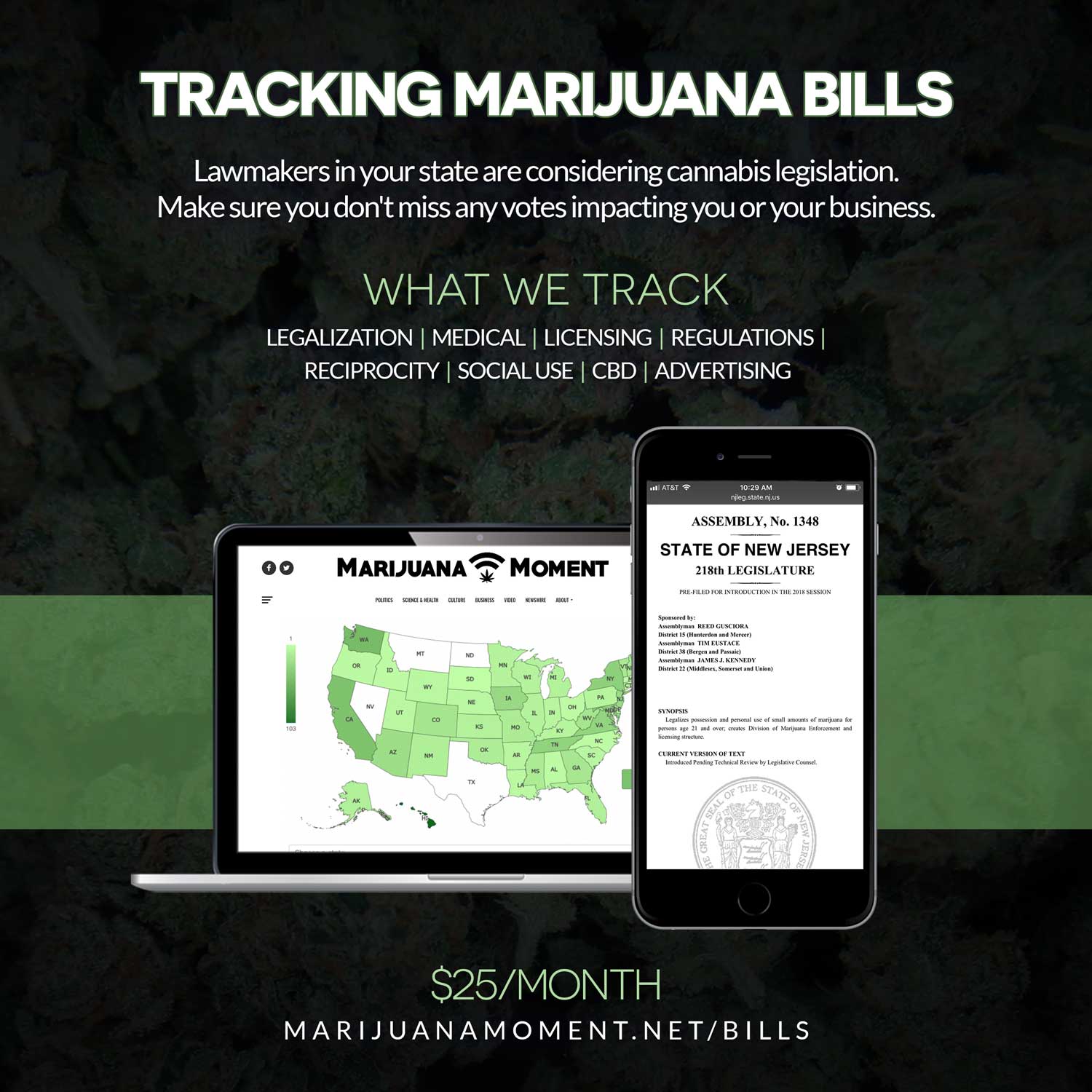 Learn more about our marijuana bill tracker and become a supporter on Patreon to get access.
—
Following the court ruling that invalidated the earlier ballot box win, activists decided to take a two-track approach to the policy change in 2022, both working with legislators for a legislative reform while separately collecting signatures for the ballot initiative if lawmakers failed to act.
While they would have preferred lawmakers to enact the policy change, that did not materialize this session. The House rejected a Senate-passed legalization bill in March, effectively leaving it up to activists to get on the ballot again.
SDBML has said that it intends to work with lawmakers on that measure while continuing to push for the ballot measure.
Here's what the campaign's marijuana legalization ballot initiative would accomplish if approved by voters: 
The measure would allow adults 21 and older to purchase and possess up to an ounce of cannabis. They could also grow up to three plants for personal use.
It also lays out civil penalties for violating provisions related to issues such as public consumption or growing more plants than permitted.
Employers would specifically be allowed to continue enforcing workplace drug policy prohibiting cannabis use by workers.
State and local governments could continue to ban marijuana activities made legal under the initiative in buildings "owned, leased, or occupied" by a governmental body.
The measure does not touch on regulatory policies concerning taxing cannabis sales, licensing or equity.
A Marijuana Interim Study Committee, headed by legislative leaders, was established last year to explore cannabis policy reform, and the panel ultimately recommended that the legislature take up legalization this session. The House-defeated legislation was one of the direct products of that recommendation.
With respect to the 2022 ballot, South Dakota is just one of several states where voters may decide on drug policy reform this November. 
In neighboring North Dakota, voters will have the chance to decide on marijuana legalization at the ballot this November, the secretary of state's office confirmed.
Oklahoma officials certified on Monday that activists have collected enough valid signatures to place a marijuana legalization initiative before voters. But the measure may not end up on this November's ballot as planned, because there are still additional formalities the proposal needs to go through as state deadlines to print voting materials approach.
Nebraska lawmakers and advocates are considering new paths forward for marijuana reform—including pursuing recreational legalization on the 2024 ballot or convening a special legislative session to pass medical cannabis in the interim—after state officials announced that a medically focused reform campaign had come up short on signatures to put their measures before voters this year.
Officials have since said that they will be conducting another review of the signatures for the Nebraska measures.
The Arkansas Supreme Court recently ordered the secretary of state's office to certify a marijuana legalization initiative for the November ballot—but there's a chance that the votes will not end up being counted, depending on the final outcome of a pending legal challenge.
Maryland elections officials have finalized the language for a marijuana legalization referendum that lawmakers placed on the November ballot, and have issued a formal summary of the reform proposal.
Missouri's secretary of state announced earlier this month that activists had turned in enough signatures to put marijuana legalization on the state's November ballot.
Colorado voters will have the chance to decide on a historic ballot initiative this November to legalize psychedelics and create licensed psilocybin "healing centers" where people can use the substance for therapeutic purposes.
Michigan activists announced in June that they will no longer be pursuing a statewide psychedelics legalization ballot initiative for this year's election and will instead focus on qualifying the measure to go before voters in 2024.
The campaign behind an effort to decriminalize drugs and expand treatment and recovery services in Washington State said in June that it has halted its push to qualify an initiative for November's ballot.
While Wyoming activists said earlier this year that they made solid progress in collecting signatures for a pair of ballot initiatives to decriminalize marijuana possession and legalize medical cannabis, they didn't get enough to make the 2022 ballot deadline and will be aiming for 2024 while simultaneously pushing the legislature to advance reform even sooner.
In March, California activists announced that they came up short on collecting enough signatures to qualify a measure to legalize psilocybin mushrooms for the state's November ballot, though they aren't giving up on a future election cycle bid.
An effort to put adult-use legalization on the statewide ballot in Ohio fizzled out this year, but the campaign did secure a procedural legal win that will allow them to hit the ground running for a planned 2023 reform initiative.
Locally, Ohio voters in at least seven cities will get a chance to join many of their neighboring jurisdictions in enacting local marijuana decriminalization at the ballot this November.
Voters in five Texas cities will also vote on local cannabis decriminalization measures this year.
Advocates have also worked to place local decriminalization ordinances on the ballot in West Virginia.
Wisconsin voters in at least half a dozen cities and counties will also be asked on November's ballot whether they support legalizing, taxing and regulating cannabis in a manner similar to alcohol. Those Wisconsin advisory questions will be non-binding, however, and are intended to take the temperature of voters and send a message to lawmakers about where their constituents stand.
Marijuana Prohibitionists Have Lost The War Of Ideas And Are Now Attacking Democracy Itself (Op-Ed)
Photo courtesy of Chris Wallis // Side Pocket Images.