South Dakota Medical Marijuana Activists Propose Alternative Legalization Timeline After Governor Pushes Delay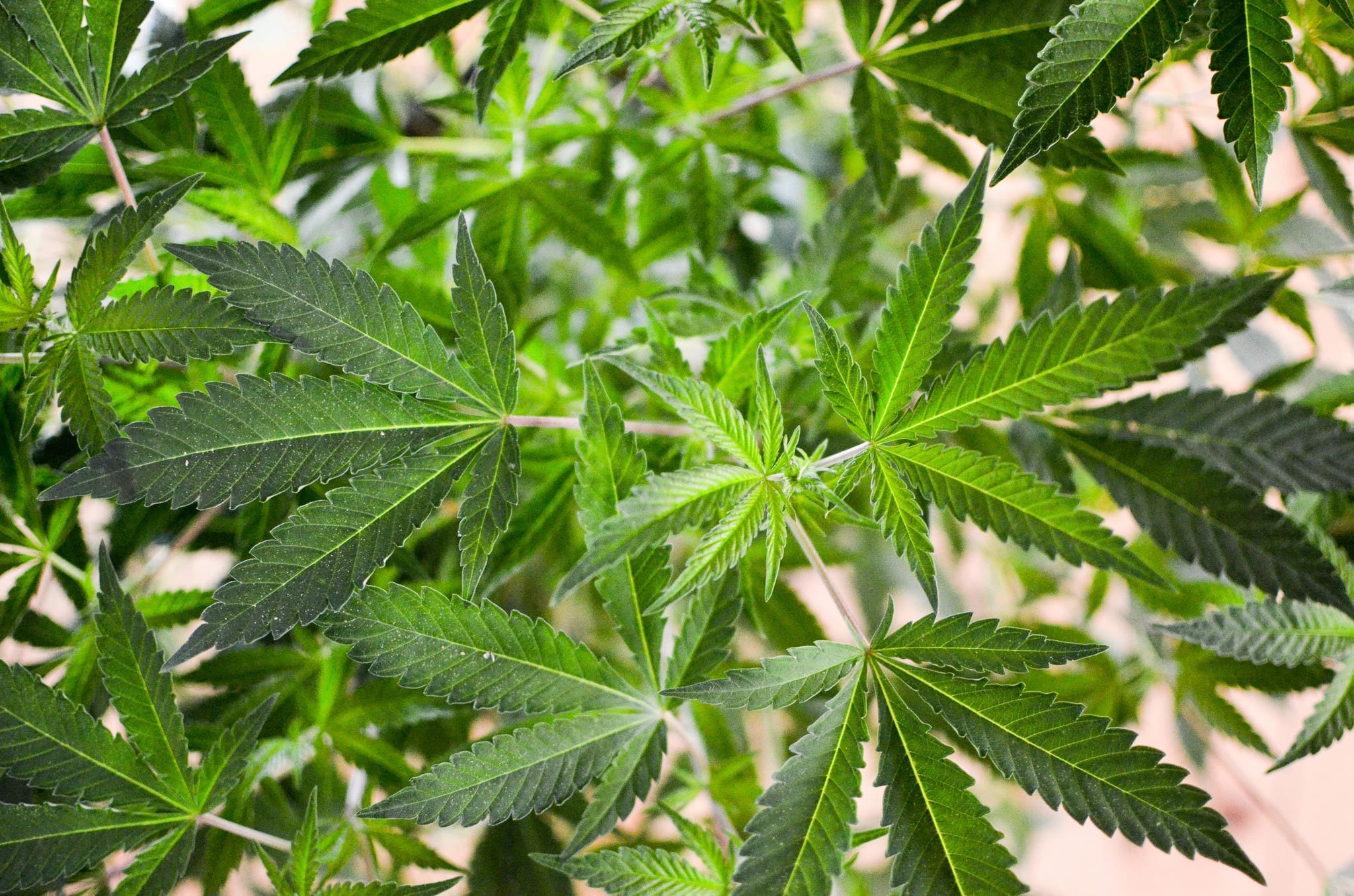 As marijuana reform advocates prepare an appeal to a court ruling invalidating a voter-approved recreational legalization initiative, they're also hoping to reach a deal with South Dakota's governor and lawmakers over the timeline to implement a separate medical cannabis reform measure. And they want legal protections for patients in the interim.
As passed by voters in the November election, regulators are required to develop rules for a medical marijuana program by July 1. But Gov. Kristi Noem (R) proposed legislation to delay implementation by an additional year—a request that advocates say is excessive and puts patients at risk of ongoing criminalization.
As a compromise, reform groups New Approach South Dakota and South Dakotans for Better Marijuana Laws have put forward an alternative plan that would still push back the effective date of the legalization measure, but by less time. Simultaneously, it proposes amending the governor's legislation to offer legal protections for medical cannabis patients even before they're formally registered .
The House State Affairs Committee approved the implementation delay bill last week, and it was expected to be considered on the floor on Monday but it was deferred for later action.
Matthew Schweich, deputy director of the Marijuana Policy Project who worked on South Dakota reform campaign, said during a briefing that lawmakers from both chambers have expressed interest in adding their compromise legislation to the proposal, though he did not name any who have committed to sponsor the proposed compromise.
Melissa Mentele, campaign director behind the medical cannabis legalization initiative, said "our goals are simple: protect medical marijuana patients and the effectuate the will of the people."
"This compromise allows us to do this, even if it's at a slower pace," she said. "The people of South Dakota want results. They want their vote votes to be respected. They don't want obstruction and delay and endless debate. Our compromise gives the people what they want."
Here's a breakdown of the activists' implementation proposal, as summarized by the campaigns: 
– Extends the deadline for the Department of Health to write rules and regulations for the medical marijuana program from October 29, 2021 to January 31, 2022 (HB 1100A proposed October 31, 2022).
– Extends the deadline for issuing registry identification cards to qualifying medical marijuana patients from November 18, 2021 to January 31, 2022 (HB 1100A proposed November 21, 2022).
– Ensures that specific legal protections are provided to medical marijuana patients before registry identification cards are issued. These protections will take effect on July 1, 2021, which is what Measure 26 currently requires (HB 1100A proposed delaying these protections to July 1, 2022).
– Extends the deadline for establishing a secure phone- or web-based verification system for registry identification cards from October 29, 2021 to January 31, 2022 (HB 1100A proposed July 1, 2022).
– Extends the deadline for the Department of Health and Department of Education to establish a medical marijuana policy for schools from fall 2021 to January 31, 2022 (HB 1100A proposed removing the deadline entirely).
– Expands the medical cannabis oversight committee in size and scope and directs it to report back to the Legislature with any recommended legislation by December 15, 2021.
– Increases reporting requirements for the Department of Health and the oversight committee in order to monitor the pace of the implementation process.
– Clarifies limits on home cultivation by medical marijuana patients.
The advocacy groups also want patients to be afforded an affirmative defense option they can exercise in court to have charges against them dropped while the formal medical cannabis registration system is being set up.
"South Dakota government agencies have already been assessing potential regulations for several months," the groups said. "The deadlines established by the compromise are reasonable given the considerable amount of work that has already been completed and given the fact that 35 other states have medical marijuana laws to provide best practices upon which to draw."
To justify her proposed delay, Noem used a letter prepared by the firm Cannabis Public Policy Consulting which claims that "the fastest timeline to create an effective, sustainable, and functioning medical marijuana system, without any existing licensing system, while balancing the need for patient access to safe marijuana with the need for public safety, preventing underage use and divergence into the illicit market, is between 14 to 20 months."
House Speaker Spencer Gosch (R) told The Argus Leader that he expects an amendment to shorten the timeline to be considered when the delay legislation is taken up on the floor.
All of this comes weeks after a South Dakota state judge ruled that a separate voter-approved initiative to legalize marijuana for adults 21 and over is unconstitutional and cannot go forward. However, advocates plan to appeal that decision.
The ruling represents is a victory for the law enforcement leaders who filed the challenge, at least for now. The lawsuit is also being supported by the governor, who has said that voters made "the wrong choice" by legalizing marijuana.
Under the medical cannabis initiative, patients suffering from debilitating conditions will be allowed to possess and purchase up to three ounces of marijuana from a licensed dispensary. The question that remains now is when they will get that access.
Feds Shouldn't Waste Resources On Marijuana Enforcement In Legal States, Biden AG Pick Says
Photo courtesy of Philip Steffan.