Pennsylvania K-12 Students Will Learn About Hemp As A Sustainable Material, State Announces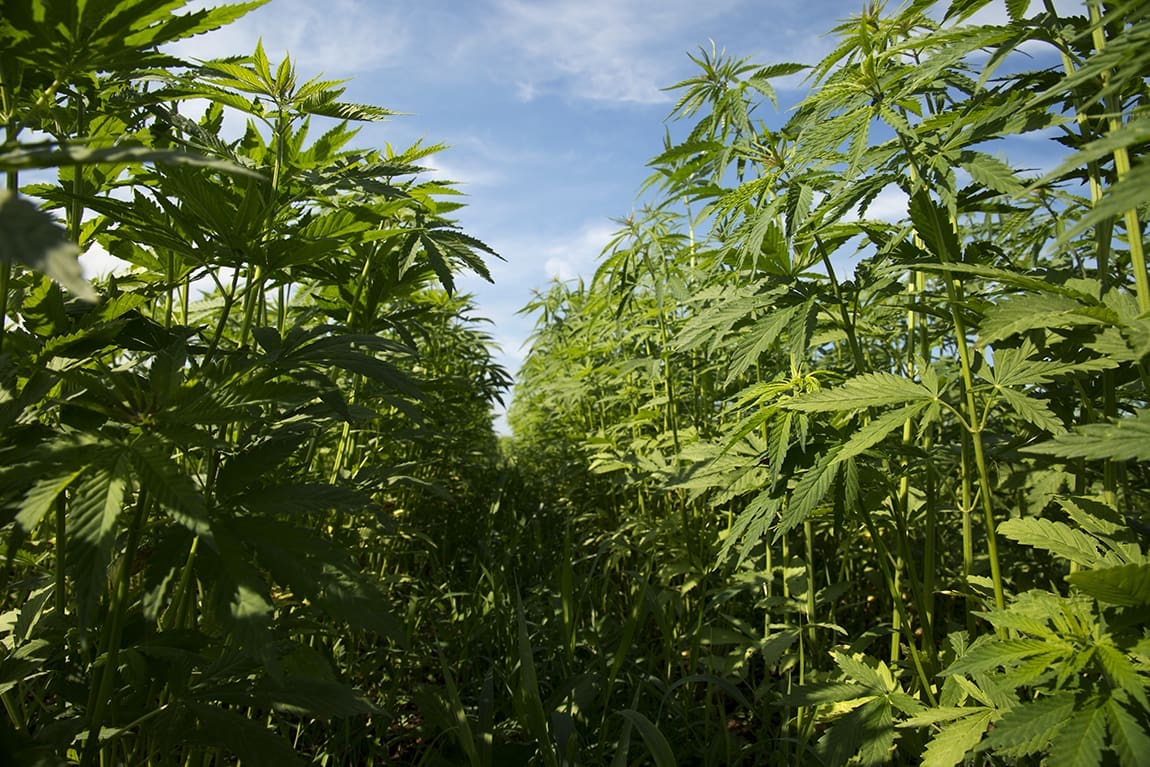 In another sign of the normalization of hemp, K-12 students in Pennsylvania will have the opportunity to learn about how to make sustainable plastic using the crop, the state Departments of Agriculture and Education jointly announced on Thursday.
During the state's annual Farm Show, which will take place virtually in January, students can participate in a variety of programs—learning about everything from organic farming techniques to how to raise livestock. But hemp will serve as the basis of a lesson on sustainability.
"Lessons include how to make butter, plant-based plastics made from hemp and other sustainable materials, and more," according to a teacher's toolkit.
Details about what the hemp lesson will entail are not available, but it is the case that the plant's cellulose represents a more biodegradable and non-toxic alternative to the petroleum-based plastics that are a major source of environmental pollution worldwide.
"There are a wide range of career options in STEM fields across Pennsylvania, and agriculture offers an avenue to many of those opportunities," Acting Education Secretary Noe Ortega said in a press release. "The virtual panels and interactive sessions will provide a variety of educational experiences for learners of all ages—and will also serve as an opportunity to gain a new or restored appreciation for the many ways our agricultural industry benefits the commonwealth."
The crop is now legal both in Pennsylvania and federally under the 2018 Farm Act, and there's rapidly growing interest in utilizing the many functions of hemp.
This Farm Show hemp lesson comes as the states continues to pursue broader cannabis reform—though those efforts are targeted at adults rather than elementary and high school students.
Since adopting a pro-legalization position last year, Gov. Tom Wolf (D) has repeatedly called on the legislature to enact the policy change. He's stressed that stressed that marijuana reform could generate tax revenue to support the state's economic recovery from the coronavirus pandemic and that ending criminalization is necessary for social justice.
In September, he took a dig at the Republican-controlled legislature for failing to act on reform in the previous session. And in August, he suggested that the state itself could potentially control marijuana sales rather than just license private retailers as other legalized jurisdictions have done.
Lt. Gov. John Fetterman (D), a longstanding legalization advocate, has been similarly vocal about his position. In speeches and on social media, the official has expressed frustration that Pennsylvania has yet to legalize cannabis.
He's said that farmers in his state can grow better marijuana than people in New Jersey—and that's one reason why Pennsylvania should expeditiously reform its cannabis laws.
Fetterman also recently hosted a virtual forum where he got advice on how to effectively implement a cannabis system from the lieutenant governors of Illinois and Michigan, which have enacted legalization.
The lieutenant governor has attracted controversy from some House Republicans for flying a marijuana flag over his office balcony, which he says he will continue to do until the state legalizes cannabis. The lawmakers added a provision to a temporary budget that bans flying anything other than the American flag, state flag or flag honoring missing in action military members.
Shouting from my balcony. Literally.

— John Fetterman (@JohnFetterman) November 18, 2020
Shortly after the governor announced that he was embracing the policy change, a lawmaker filed a bill to legalize marijuana through a state-run model.
A majority of Senate Democrats sent Wolf a letter in July arguing that legislators should pursue the policy change in order to generate revenue to make up for losses resulting from the COVID-19 pandemic.
Mitch McConnell Cheers Lack Of Marijuana Banking Protections In New COVID Bill
Photo courtesy of Brendan Cleak.