Mitch McConnell Cheers Lack Of Marijuana Banking Protections In New COVID Bill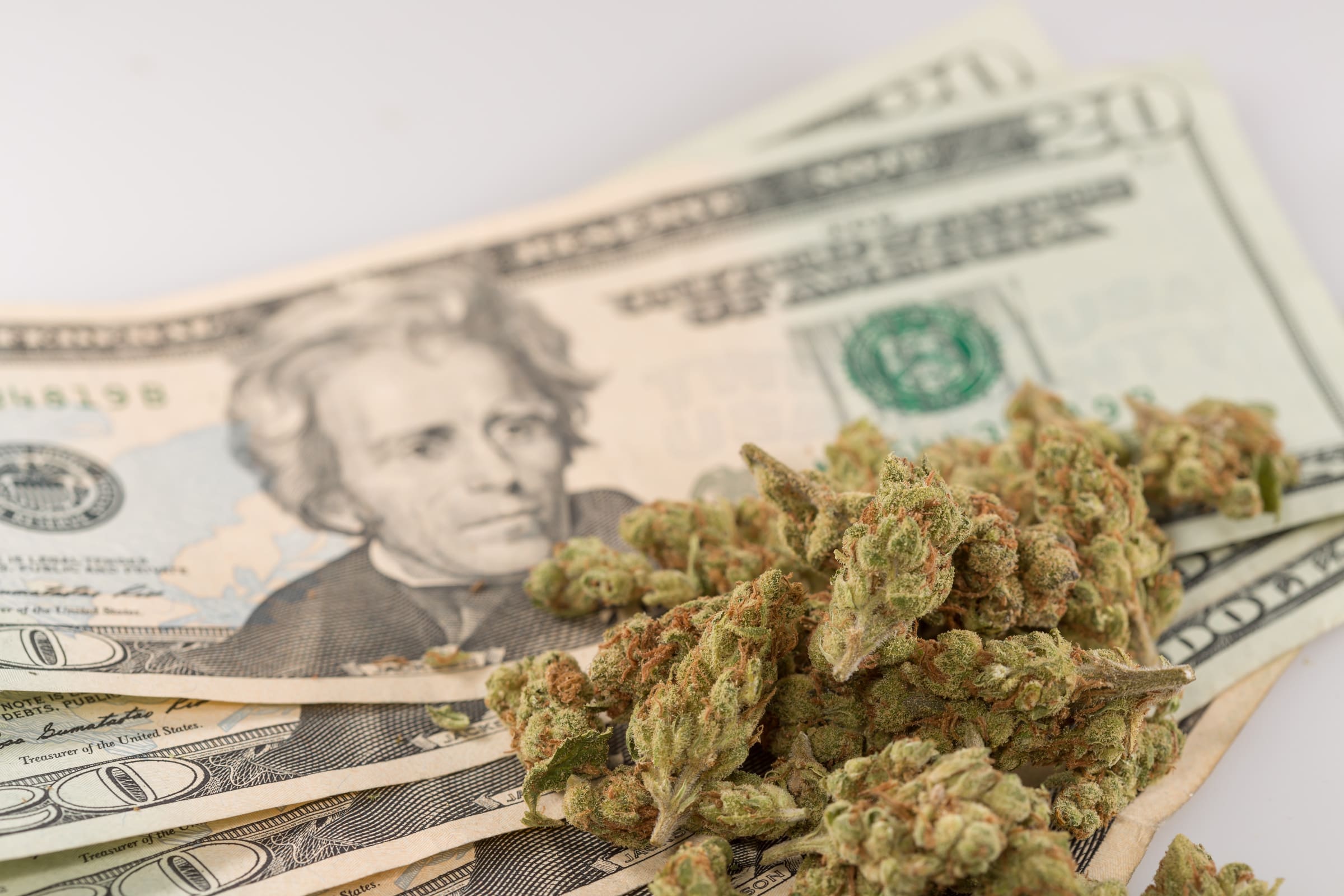 Senate Majority Leader Mitch McConnell (R-KY) is celebrating that the large-scale coronavirus relief bill Congress passed this week does not contain language to protect banks that service state-legal marijuana businesses from being penalized by federal regulators.
While some industry stakeholders have maintained that cannabis banking legislation has a good chance of advancing regardless of which party controls the Senate next year, McConnell's new press release gives another signal he's hostile to the reform—and it is his position that will ultimately determine whether the bill goes to the floor if Republicans stay in power following next month's two runoff elections in Georgia.
In a recap of the new COVID-19 measure, McConnell's office listed various provisions included in previous Democratic House bills that the GOP opposed and were left out of the final deal.
"From may through December, Democrats held up bipartisan COVID relief for unrelated partisan provisions like tax cuts for wealthy residents of big spending states, federal election mandates, and marijuana studies," it states.
That's a reference to part of the Secure and Fair Enforcement (SAFE) Banking Act that would require reports on "access to financial services for minority-owned and women-owned cannabis-related legitimate businesses." McConnell has taken particular issue with that component, though he's also more broadly criticized the marijuana-focused financial service reform being included in coronavirus relief at all.
"Speaker Pelosi's partisan bill included… provisions ensuring cannabis businesses can work with federally backed banks and insurers," the new release says. It also includes a chart celebrating the fact that marijuana provisions were not included in the final bicameral agreement.
The House has passed the cannabis banking measure three times over the past year—first as a standalone bill and then twice as part of COVID-19 relief legislation. Senate Minority Leader Chuck Schumer (D-NY) also filed his own COVID-19 bill in September that contained the marijuana banking language, but that did not advance.
There is some hope on the horizon for advocates and stakeholders. McConnell might not be especially amenable to reform, but he could face pressure to take up the bill if it moves out of the Senate Banking Committee. And if Republicans keep control on the chamber, the incoming chair of that panel, Sen. Pat Toomey (R-PA) recently indicated he is open to advancing the proposal.
House Speaker Nancy Pelosi (D-CA) has defended inserting the SAFE Banking Act into COVID-19 relief, arguing that it is germane.
But as far as McConnell is concerned, the language is part of a "multi-trillion-dollar left-wing wish list," as he said on Monday.
In July, bipartisan treasurers from 15 states and one territory sent a letter to congressional leadership, urging the inclusion of the SAFE Banking Act in any coronavirus legislation that's sent to the president's desk. Following GOP attacks on the House proposal, a group of Democratic state treasurers renewed that call.
Meanwhile, the number of financial institutions reporting that they service state-legal marijuana businesses has declined for the third quarter in a row, federal data released last month shows.
Georgia Senate Candidate Pitches Marijuana Legalization Plan To Young Voters On TikTok