Michigan Governor Signs Marijuana Expungements Bill As Part Of Criminal Justice Package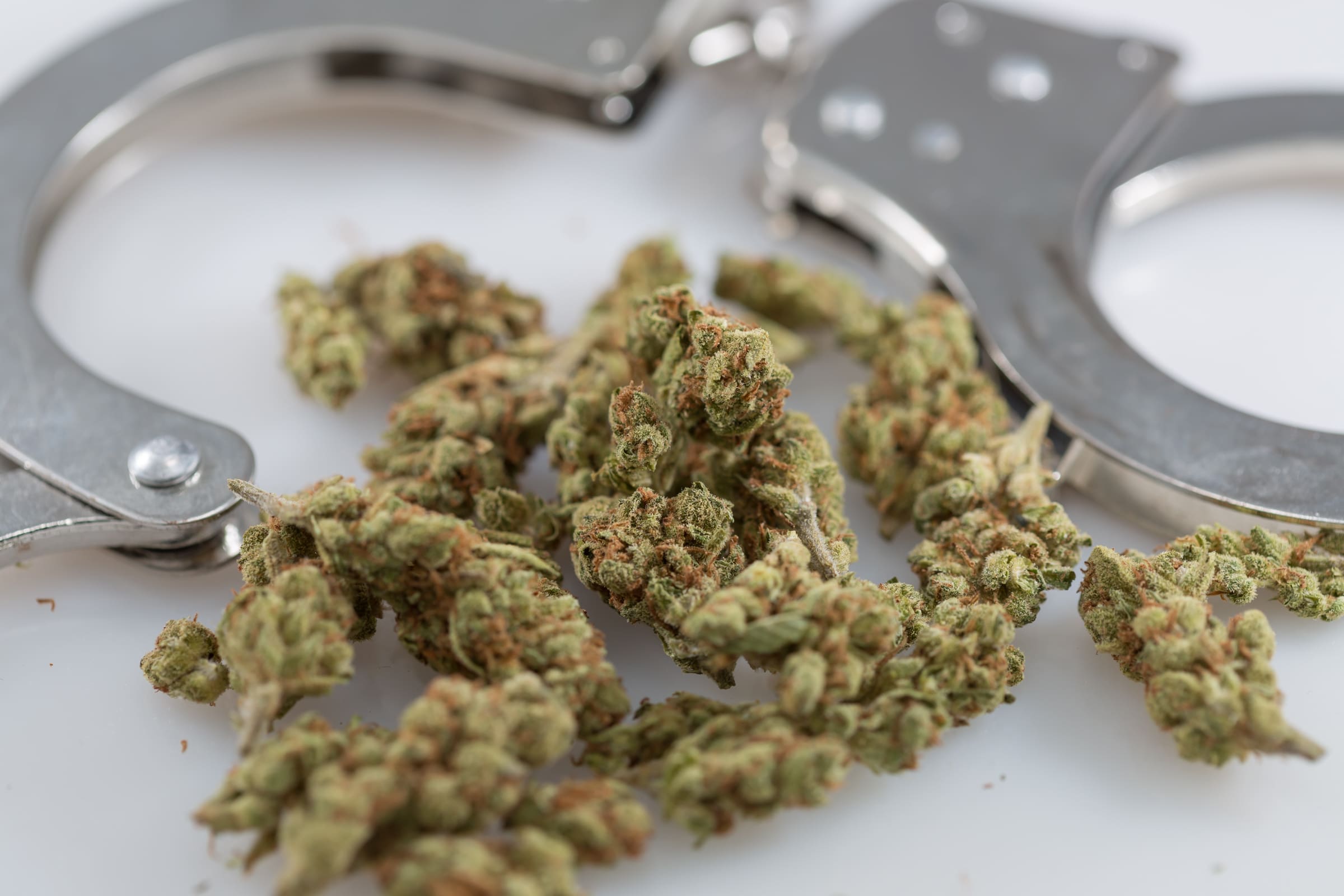 The governor of Michigan signed legislation on Monday that would allow people with low-level marijuana convictions to have their records expunged. She also approved several additional bills to more generally expand the record clearing process for other types of convictions.
Gov. Gretchen Whitmer (D) held a signing ceremony for the criminal justice reform package, which she said would give more people a clean slate and prevent long-term consequences associated with having a criminal record.
The cannabis-specific bill would allow people to apply for expungements for misdemeanor marijuana convictions for activity that is no longer considered illegal since the state legalized the plant in 2018. The legislation creates a rebuttable presumption that a conviction was based on activity that would not have been a crime if committed on or after December 6, 2018, which is when the legalization law took effect. The onus would be on prosecutors to protest the expungements if they want to block them, and they would have to respond within 60 days of a person's applying for relief.
A broader expungement bill signed by Whitmer would establish an automated record clearing process in about two and a half years. Those with misdemeanor convictions would have their cases expunged after seven years and those with felonies would have their records cleared after ten years.
"During my 2018 campaign for governor I made expungement of marijuana charges one of my key priorities, and I'm so proud today that we can follow through on that goal," Whitmer said at a press conference. "For too long, criminal charges have created barriers to employment, barriers to housing and others for hundreds of thousands of Michiganders. These bipartisan bills are going to be a game changer."
All six of the criminal justice reform bills were approved with strong majorities in both chambers last month. Taken together, the package is expected to impact hundreds of thousands of people.
"This is a historic day in Michigan," the governor said in a press release. "This is also an opportunity to grow our workforce and expand access to job training and education for so many people."
At the same time, Whitmer has faced criticism from reform advocates for declining to proactively intervene in certain marijuana cases since the state enacted legalization. State Attorney General Dana Nessel (D), for example, urged the governor to grant clemency to a 69-year-old incarcerated man who was convicted of selling cannabis more than two decades ago.
Lt. Gov. Garlin Gilchrist (D), meanwhile, recently gave advice to his counterpart in Pennsylvania on how to effectively implement a legal cannabis program, emphasizing the need to remove barriers that keep people from participating in the industry.
"This anti-poverty, pro-job opportunity Clean Slate legislation will reinvigorate the economic potential of hundreds of thousands of Michiganders whose records have hindered their availability to get a job or secure housing, and it will help us grow our workforce," Gilchrist said on Monday. "This is the right thing to do on behalf of people everywhere who deserve another chance, and will help improve livelihoods."
When it comes to granting relief for past marijuana convictions, Michigan isn't alone.
The governor of Vermont signed a bill last week that would automate expungements of prior cannabis records. He also allowed legislation legalizing marijuana sales in the state to become law without his signature.
Earlier this month, Colorado Gov. Jared Polis (D) used a newly enacted law to grant nearly 3,000 pardons for people convicted of possession one ounce of less of marijuana.
Illinois Gov. J.B. Pritzker (D), who previously pardoned more than 11,000 people for prior marijuana convictions ahead of the state's launch of legal recreational sales earlier this year, announced last week that he plans another round of cannabis clemency in the coming months.
In June, more than 15,000 people who were convicted for low-level marijuana possession in Nevada were automatically pardoned under a resolution from the governor.
Washington State Gov. Jay Inslee (D) has also issued pardons for cannabis offenses.
U.S. Government Supports Removing Marijuana From Strictest Global Drug Schedule