Oregon Psilocybin Panel Teams Up With Harvard To Research Psychedelic History And Impacts Of Reform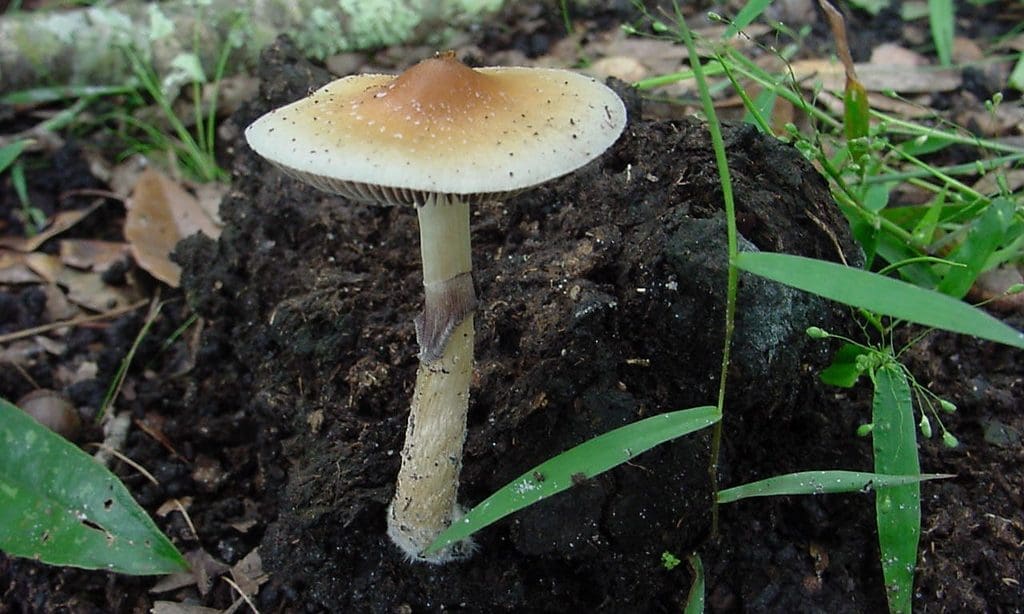 An Oregon state panel charged with advising on the implementation of a legal psilocybin therapy program has cleared a team of researchers to produce a comprehensive report on the science, history and culture of the psychedelic as regulators prepare to license facilities to administer it.
Members of the Oregon Psilocybin Advisory Board released an initial report in July that reviewed hundreds of studies into psilocybin, as required under the state's historic, voter-approved 2020 medical legalization initiative. But they were pressed for time and will now be working with a recently established psychedelic research center at Harvard Law School to more thoroughly cover the subject.
Part of the intent of the new expanded research project is to help inform legislative efforts outside of Oregon where psychedelics reform is being considered.
"Given increasing interest in psychedelics legislation, Oregon will likely be the first of several states to contemplate regulating psilocybin services," Mason Marks, who serves on the Oregon advisory board for psilocybin, told Marijuana Moment.
"To the extent that the [Ethical, Legal, and Social Implications] Report can help inform their decision making, it should be made available for that purpose," Marks, who is also the director of Harvard's first-of-its-kind psychedelics policy center, said. "Hopefully, it can provide a bit of a roadmap for fruitful collaboration between states and the federal government."
The initial report that Oregon's review panel submitted did conclude that psilocybin holds significant medical value for a number of mental health conditions. The substance is shown to be "efficacious in reducing depression and anxiety, including in life-threatening conditions," members found.
But this forthcoming second review—which the board approved late last month and will take up to six months to complete—will cover much more ground. For example, experts will look at how psilocybin prohibition has "affected marginalized communities" and how Oregon's reform law could impact those individuals.
Any recommendations included in the report will still need approval by the full board before being submitted to regulators at the Oregon Health Authority for consideration.
"Potential sources of data include historical information on the Indigenous use of psilocybin, anthropology literature, religious scholarship, bioethics literature, medical and psychological literature from the mid-twentieth century, narrative descriptions of psilocybin use, public health data, legislative materials, and legal scholarship," a research proposal states. "The project will review and analyze existing research only."
Marks told Marijuana Moment that it's "important to include the views and practices of Indigenous communities because their technologies are the foundation of the psychedelics industry."
"Some cultures have used psychedelics including psilocybin for hundreds or thousands of years. In many respects, they are the authorities in this space, and we should acknowledge and respect their expertise," he said. "There is often a tendency to take from marginalized communities or adopt policies without concern for how they are affected."
"Marginalized communities should also be included because the U.S. war on drugs has had a devastating impact on them. Decades of punitive drug enforcement policies have disproportionately impacted communities of color, torn families apart, and destroyed many lives through violence and incarceration. Meanwhile, prohibition has deprived people with mental health conditions, another marginalized community, of the potential benefits of psilocybin. Its status as a Schedule I controlled substances inhibited research for half a century."
Other topics that the report will cover include how psilocybin affects communities, how cultural attitudes toward the psychedelic have changed over time, what community-based rituals have been established around psilocybin, how the entheogen could impact addiction and overdose rates and how other jurisdictions have reformed laws governing psilocybin.
"The ELSI Report picks up where the Rapid Evidence Review left off. Without the time constraints of the first report, it can take a broader, more inclusive approach," Marks said. "Some sources of particular importance may include academic literature from the fields of anthropology, law, public health, psychology, religion, and sociology."
Oregon Gov. Kate Brown's (D) office announced the appointment of 17 members of the psilocybin advisory board in March. The panel is meant to help facilitate the implementation of the historic reform initiative.
The developments in Oregon come as lawmakers and advocates across the U.S. continue to pursue psychedelics reform.
Michigan senators on Thursday introduced a bill to legalize the possession, cultivation and delivery of an array of plant- and fungus-derived psychedelics like psilocybin and mescaline.
The Ann Arbor, Michigan City Council approved entheogenic decriminalization last year—and in July, local lawmakers passed a resolution to officially designate September as Entheogenic Plants and Fungi Awareness Month.
Efforts are also underway in Grand Rapids to enact a policy change for the psychedelic substances.
A California senator advanced a bill to legalize the possession of psychedelics through the Senate and two Assembly committees, but he recently put the effort on pause until next year to generate additional buy-in.
Activists in California are also hoping to place an initiative before voters in 2022 to legalize the possession and sale of psilocybin. And a legislative analysis of the proposal that was released last week found that it would reduce costs associated with enforcing laws against the substance.
Oakland and Santa Cruz have already enacted psychedelics decriminalization.
Meanwhile, Denver activists who successfully led a 2019 campaign to make the city the first in the U.S. to decriminalize psilocybin possession have their eyes set on broader reform, with plans in the works to end the criminalization of noncommercial gifting and communal use of the psychedelic.
Massachusetts cities that have enacted the policy change are: Northampton, Somerville and Cambridge. In July, state lawmakers heard testimony about a bill to create a task force charged with studying the implications of legalizing psychedelics like psilocybin and ayahuasca.
The governor of Connecticut recently signed legislation recently that includes language requiring the state to carry out a study into the therapeutic potential of psilocybin mushrooms.
Texas also recently enacted a bill to require the state study the medical benefits of psychedelics for military veterans.
A New York lawmaker introduced a bill in June that would require the state to establish an institute to similarly research the medical value of psychedelics.
In Oakland, the first city where a city council voted to broadly deprioritize criminalization of entheogenic substances, lawmakers approved a follow-up resolution in December that calls for the policy change to be adopted statewide and for local jurisdictions to be allowed to permit healing ceremonies where people could use psychedelics.
After Ann Arbor legislators passed a decriminalization resolution last year, a county prosecutor announced that his office will not be pursuing charges over possessing entheogenic plants and fungi—"regardless of the amount at issue."
The Aspen, Colorado City Council discussed the therapeutic potential of psychedelics like psilocybin and proposals to decriminalize such substances at a meeting in May. But members said, as it stands, enacting a reform would be more better handled at the state level while entheogens remain strictly federally controlled.
Seattle lawmakers also recently sent a letter to members of a local task force focused on the opioid overdose epidemic, imploring the group to investigate the therapeutic potential of psychedelics like ayahuasca and ibogaine in curbing addiction. In response, the task force issued a recommendation for the widespread decriminalization of all drugs. The group said psychedelics in particular could represent a promising treatment to address substance abuse disorders and mental health issues.
Meanwhile, Portland, Oregon activists are mounting a push to have local lawmakers pass a resolution decriminalizing the cultivation, gifting and ceremonial use of a wide range of psychedelics.
In a setback for advocates, the U.S. House of Representatives recently voted against a proposal from Rep. Alexandria Ocasio-Cortez (D-NY) that would have removed a spending bill rider that advocates say has restricted federal funds for research into Schedule I drugs, including psychedelics such as psilocybin, MDMA and ibogaine. However, it picked up considerably more votes this round than when the congresswoman first introduced it in 2019.
Report provisions of separate, House-passed spending legislation also touch on the need to expand cannabis and psychedelics research. The panel urged the National Institute On Drug Abuse (NIDA) to support expanded marijuana studies, for example. It further says that federal health agencies should pursue research into the therapeutic potential of psychedelics for military veterans suffering from a host of mental health conditions.
When it comes to broader drug policy reform, Oregon voters also approved an initiative in November to decriminalize possession of all drugs. This year, the Maine House of Representatives passed a drug decriminalization bill, but it later died in the Senate.
In May, lawmakers in Congress filed the first-ever legislation to federally decriminalize possession of illicit substances.
Read the advisory board's proposal on the broader psilocybin report below: 
Psilocybin research proposa… by Marijuana Moment
Biden's Drug Czar Wants To Make It Easier To Research Marijuana, Psychedelics And Other Schedule I Substances
Image courtesy of Kristie Gianopulos.