What You Need To Know About Where Bernie Sanders And Joe Biden Stand On Marijuana
What was once a crowded Democratic presidential race has winnowed down to two major candidates: Sen. Bernie Sanders (I-VT) and former Vice President Joe Biden. For marijuana reform advocates, the stakes are high.
While the opponents diverge on a variety of issues, cannabis legalization represents one of the clearest examples of their ideological divide.
Put simply, Sanders was one of the earliest proponents of the reform move, becoming the first major presidential candidate to call for federal legalization in 2015 and filing the Senate's first-ever bill to deschedule cannabis under federal law. In his current campaign, he's included a legalization plank prominently in his platform with a pledge to take bold executive action early in his administration.
Biden, meanwhile, played a key role in enacting punitive anti-drug laws during his time as a senator, and he's maintained opposition to legalization even as the vast majority of his party has come to embrace the policy change. That said, at a time when polls show that the vast majority of Democratic voters support ending cannabis prohibition, he has begun to embrace some modest reforms during the course of the campaign.
The issue didn't come up at the two candidates' first head-to-head debate on Sunday, but given the significant public interest in marijuana reform, those differences are sure to be highlighted in the weeks to come. For the time being, however, here's an overview of the Sanders-Biden drug policy divide.
Adult-use marijuana legalization: YES.
For a U.S. senator, Sanders is a long-time supporter of recreational cannabis legalization. After calling for the policy change in 2015, he filed the first-ever Senate bill to federally legalize. He's since made the policy a core tenet of his platform, repeatedly calling for comprehensive reform on the trail and laying out plans to get it done if elected.
Medical cannabis legalization: YES.
It was more than two decades ago that Sanders cosponsored a House bill to legalize and regulate medical marijuana. He's argued that the plant can serve as an alternative to prescription opioids, and he'd also made the case that it can be an effective treatment option for those suffering from post-traumatic stress disorder.
Drug possession decriminalization: NO.
Unlike some former candidates, the senator has declined to back decriminalizing drugs beyond cannabis. Pressed on the issue last year, Sanders said he's "not there yet" on the policy change. That said, Sanders has repeatedly issued vague calls to "end the war on drugs."
Expungements: YES.
Sanders frequently couples his call for legalization with a pledge to expunge prior marijuana convictions. He's insisted that it's not enough to end prohibition but to right the wrongs of prohibition, and expungements are a key part of that restorative justice plan.
Social equity: YES.
The candidate has proposed a series of social equity measures as part of his legalization plan. Part of that involves promoting participation in the market by people from communities harmed by the war on drugs. To ensure that the industry is not controlled by a handful of corporations, he also said tobacco companies should be barred from participating, and he'd encourage cannabis firms to incorporate as cooperatives or nonprofits, while also enacting market and franchise caps.
Administrative action: YES.
Sanders said that on his first day in office, he would issue an executive order to immediately legalize marijuana in all 50 states. An earlier plan he rolled out explained that he would appoint cabinet officials who are friendly to legalization to more systematically enact reform. Legal experts have challenged the idea that a president could unilaterally make cannabis legal across the country on day one, however.
States' rights to legalize: YES, WITH A CAVEAT.
During his time in the House, Sanders voted four times in favor of amendments to prevent the Justice Department from interfering in local medical cannabis programs and he has since repeatedly backed the idea of letting states legalize despite ongoing federal prohibition. That said, it's not clear if his new pledge to legalize marijuana across the country means he would try to force states to repeal any criminalization laws they wish to keep on the books.
Descheduling cannabis: YES.
The senator has pledged to immediately remove marijuana from the Controlled Substances Act through executive action. He's consistently criticized the current status of cannabis as a Schedule I drug under federal law, calling it "insane" that it's placed in the same restrictive category as heroin.
Safe consumption sites for illegal drugs: YES.
Sanders released a criminal justice reform plan last year that calls for the legalization of safe consumption sites where individuals can use illicit drugs in a medically supervised environment and get assistance going into treatment.
Personal use: YES.
The candidate said he's consumed cannabis twice decades ago, but he's said it "didn't do much for me."
Adult-use marijuana legalization: NO.
The former vice president has consistently maintained an opposition to recreational legalization. He came under fire from reform advocates last year after suggesting his reasoning was that cannabis may be a gateway to more dangerous drugs—a comment he subsequently walked back. More recently, he's emphasized that he wouldn't get on board with the policy change until more research was done to determine whether the plant is harmful.
Medical cannabis legalization: YES.
Biden has recently said he's in favor of federally legalizing cannabis for medical purposes.
Drug possession decriminalization: UNCLEAR.
While the issue came up in a presidential debate he participated in, Biden was not pressed on the issue, and he hasn't proactively taken a position in favor of the policy change. That said, while he has called for ending incarceration for drug use he has also coupled that with an insistence that people caught with illegal substances be diverted to treatment. Presumably people who refuse would face some kind of punishment, potentially including incarceration, though the candidate hasn't specified.
Expungements: YES.
Part of Biden's criminal justice reform plan does call for automatic expungements. The candidate has said that nobody should be incarcerated for non-violent cannabis offenses, and he's said those currently behind bars for such crimes should be released.
Social equity: NO.
Biden's opposition to adult-use legalization means he has not weighed in on the various restorative justice provisions floated by advocates who want to ensure minority participation in an economy that the candidate want to keep illegal.
Administrative action: UNCLEAR.
While Biden supports a modest change in marijuana's federal classification, it's not clear if he would enact it administratively or call on Congress to do so.
States' rights to legalize: YES.
The former vice president said that while he would not push for comprehensive legalization, he would respect the rights of states to implement their own cannabis programs.
Descheduling cannabis: NO.
Biden has rejected fully ending federal marijuana prohibition by descheduling cannabis. Instead, he's backed modestly rescheduling cannabis to Schedule II in order to free up research into the plant.
Safe consumption sites for illegal drugs: N/A.
The candidate has not proactively offered his stance on safe consumption facilities, nor has he appeared to have been asked about it.
Personal use: NO.
It does not appear that Biden has publicly commented on any personal experience he has had with marijuana or other drugs.
The takeaway
While both candidates have pledged to let states enact their own legalization laws and enact certain federal reforms, only Sanders has said he supports actually ending cannabis prohibition and would take executive action on the issue.
Note: This analysis did not include Rep. Tulsi Gabbard (D-HI), who while still in the race has received just two pledged delegates of the 1,991 required to secure the nomination.
Major Trade Groups Urge Senate Committee To Pass Marijuana Banking Bill
Credit Unions Urge Congress To Pass Marijuana Banking Reform Through Defense Bill
Major associations representing U.S. credit unions are calling on Congress to pass marijuana banking reform through must-pass defense legislation.
It's the latest in a series of requests from lawmakers, stakeholders and advocates to advance legislation to protect financial institutions that work with state-legal cannabis businesses from being penalized by federal regulators.
Specifically, they want to see the Senate follow the House's lead in attaching language from the Secure and Fair Enforcement (SAFE) Banking Act to the National Defense Authorization Act (NDAA).
"We take no position on legalizing or decriminalizing medicinal or recreational cannabis at either the state or federal level," the associations said in a letter to key committee leadership. "However, credit unions operating in states where it is legal have members and member businesses involved in the cannabis market who need access to traditional depository and lending services, the absence of which creates a significant public safety issue."
The Credit Union National Association, Defense Credit Union Council and National Association of Federally-Insured Credit Unions signed the letter, which also touches on non-cannabis issues.
This week in #CUAdvocacy: The Senate will resume consideration of the #NDAA, and CUNA will be engaged in several hearings. Learn more: https://t.co/1vJfaEEymB

— CUNA (@CUNA) November 29, 2021
The groups, which wrote that they "strongly support" attaching SAFE Banking to NDAA, also stressed that "financial institutions that choose not to bank the cannabis industry still risk unknowingly serving those businesses in states where cannabis is legal."
"Indirect connections are often difficult to identify and avoid because like any other industry, those offering cannabis-related services work with vendors and suppliers," the letter continues. "Under the existing status quo, a credit union that does business with any one of these indirectly affiliated entities could unknowingly risk violating federal law."
"Inclusion of the SAFE Banking Act puts in place necessary protections to bring revenue from state-sanctioned cannabis businesses into the financial services mainstream and, as a result, keeping communities safe," it concludes.
While the Senate has yet to independently add the banking reform language to its version of NDAA, supporters want to see the provisions adopted by negotiators in conference for the final legislation sent to President Joe Biden's desk.
Bipartisan members of the Senate Armed Services Committee recently sent their own letter urging leaders to include the SAFE Banking Act in the final NDAA. Shortly thereafter, U.S. senators representing Colorado made the same request in a separate letter.
The SAFE Banking Act has been approved in some form in the House five times now, but it's so far languished in the Senate. Stakeholders have held out hope that the chamber would advance the legislation with a Democratic majority, but some key players like Senate Majority Leader Chuck Schumer (D-NY) have insisted on passing comprehensive legalization—like a reform bill he's finalizing—first.
That said, Schumer has signaled that he's open to enacting banking reform through NDAA if it contained social equity provisions.
Earlier this month, a bipartisan coalition of two dozen governors implored congressional leaders to finally enact marijuana banking reform through the large-scale defense legislation.
A group of small marijuana business owners also recently made the case that the incremental banking policy change could actually help support social equity efforts.
Rodney Hood, a board member of the National Credit Union Administration, wrote in a Marijuana Moment op-ed last month that legalization is an inevitability—and it makes the most sense for government agencies to get ahead of the policy change to resolve banking complications now.
Meanwhile, an official with the Internal Revenue Service said last month that the agency would like to "get paid," and it'd help if the marijuana industry had access to banks like companies in other legal markets so they could more easily comply with tax laws.
Federal data shows that many financial institutions remain hesitant to take on cannabis companies as clients, however, which is likely due to the fact that the plant is a strictly controlled substance under federal law.
Read the letter from the credit union associations on marijuana banking below: 
Marijuana Had 'Unprecedented' Success In State Legislatures In 2021, NORML Report Shows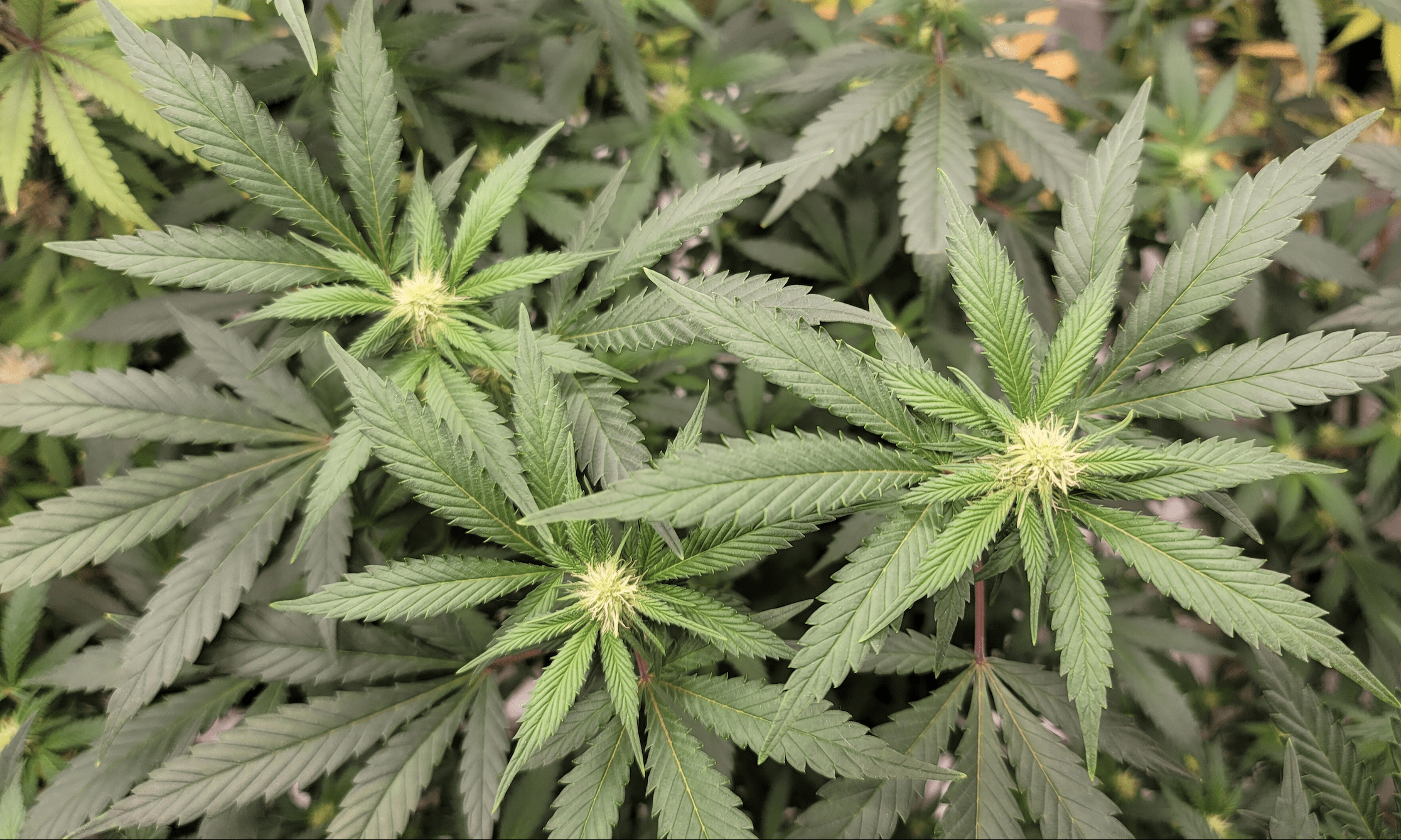 Lawmakers across the U.S. proved again in 2021 that marijuana reform will continue to advance on the state level despite the recalcitrance of Congress to end federal prohibition.
As more eyes turn to 2022 legislative sessions, a report from NORML that was released on Monday details advocates' progress on the cannabis front this year in more than 25 states, where over 50 pieces of marijuana reform legislation were enacted.
Most notably, legislatures and governors in five states enacted recreational legalization—a notable trend given that the reform has historically been decided by voters as ballot initiatives. But 2021 has also seen more modest policy changes related to medical cannabis, decriminalization and social equity.
"State lawmakers took unprecedented steps this year to repeal marijuana prohibition laws and to provide relief to those millions of Americans who have suffered as a result of them," NORML Deputy Director Paul Armentano said in a press release.
Of course, one of the primary objectives of reform advocates is to comprehensively end prohibition. To that end, the legislatures of Connecticut, New Jersey, New Mexico, New York and Virginia each legalized marijuana for adult use this year. (New Jersey's action came months after voters approved a referendum on the issue during last November's election.)
In Rhode Island, the Senate approved a marijuana legalization bill in June. While legislative leaders discussed holding a special session to send a final measure to the governor's desk, it now appears more likely that the issue will be taken up again in 2022.
North Dakota's House also passed a recreational legalization bill, but it was later rejected in the Senate.
Louisiana lawmakers, meanwhile, passed legislation this year that decriminalizes possession of up to 14 grams of cannabis.
With respect to expungements for prior marijuana convictions, reform measures meant to help provide people with relief were approved in Colorado, Delaware, New Mexico and Virginia, NORML reported.
As an example, the governor of Colorado signed a bill in May to double the marijuana possession limit for adults in the state—and he also directed state law enforcement to identify people with prior convictions for the new limit who he may be able to pardon.
Separately, Alabama's governor signed legislation that same month to legalize medical cannabis in the state.
—
Marijuana Moment is already tracking more than 1,200 cannabis, psychedelics and drug policy bills in state legislatures and Congress this year. Patreon supporters pledging at least $25/month get access to our interactive maps, charts and hearing calendar so they don't miss any developments.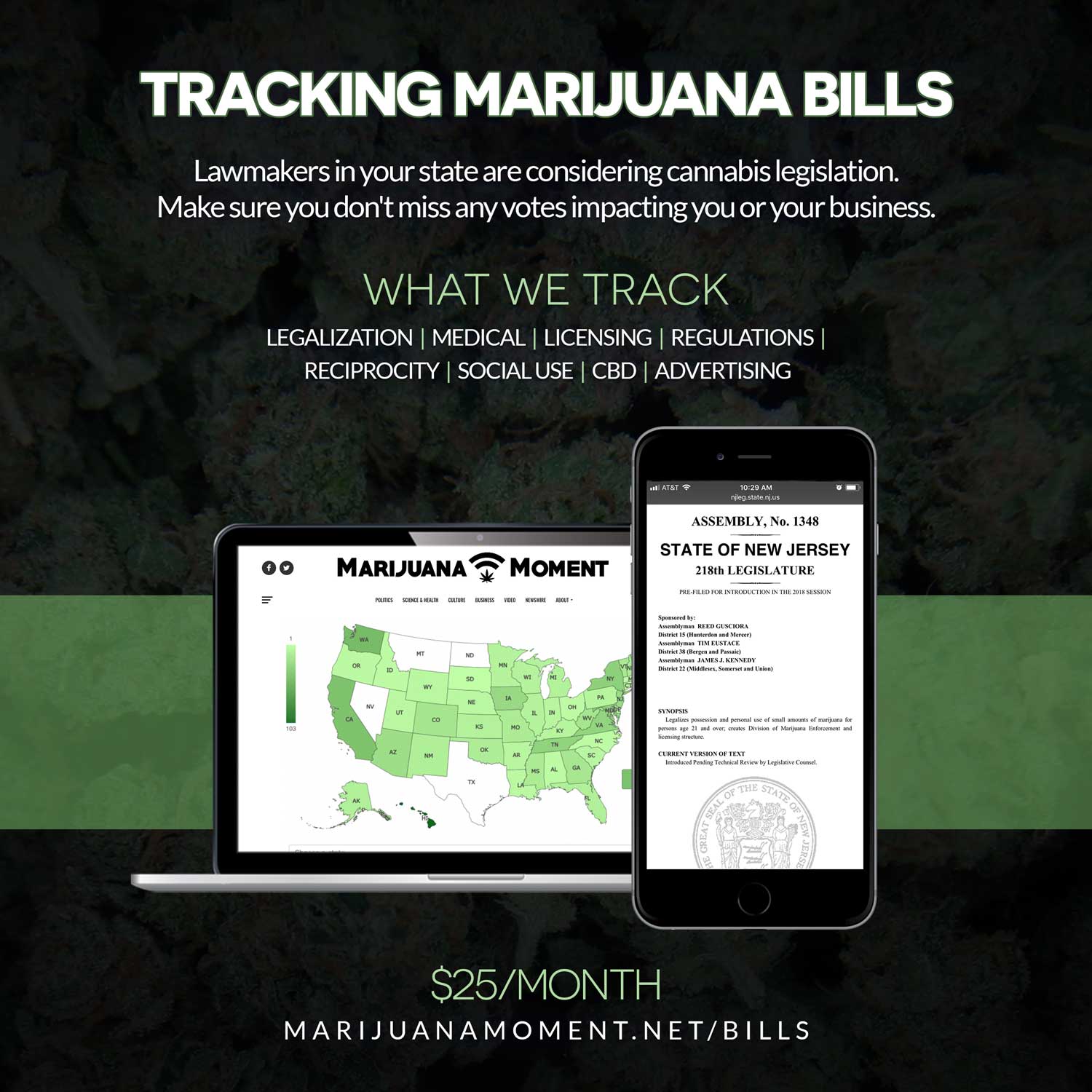 Learn more about our marijuana bill tracker and become a supporter on Patreon to get access.
—
At least 15 states took steps to expand existing medical marijuana programs. They range from California, where hospitals will now be required to permit medical cannabis use by certain patients, to Texas, where patients can now qualify for low-THC marijuana products if they suffer from post-traumatic stress disorder or cancer.
As state markets have continued to evolve, some lawmakers have turned their attention to enhancing social equity in the industry. And to that end, five state legislatures advanced reform this year.
For example, Illinois passed a bill to create additional marijuana licensing lotteries to expand business opportunities. And in Michigan, the governor signed a bill this month that makes it so people with cannabis-related felony or misdemeanor convictions on their record are no longer disqualified from obtaining a medical cannabis business license.
NORML also documented other reform bills related to the business industry, driving/DUI policies, juvenile justice and more. One miscellaneous measure that was enacted in California, for example, makes it so non-intoxicating cannabinoids, including CBD, can be sold as dietary supplements and as ingredients in food and beverages.
"As we approach the 2022 legislative session and the elections next November, it is important for lawmakers of all political persuasions to recognize that advocating for marijuana policy reforms is a political opportunity, not a political liability," NORML's Armentano said. "These policies are popular among voters, regardless of political party."
Activists and lawmakers have made clear that the cannabis reform momentum will continue through the new year.
On Monday, for instance, a Kentucky lawmaker announced that she is pre-filing bills to legalize possession, limited sales and home cultivation of marijuana in the state for the 2022 session.
In the South Dakota legislature, a cannabis reform bill has been formally recommended by a leadership panel for the upcoming session. And activists will also continue collecting signatures for a 2022 ballot initiative—though they hope to work with lawmakers to advance reform legislatively ahead of next year's election.
The Indiana Democratic party is mounting a push for marijuana legalization and calling on state lawmakers to enact the reform in 2022.
Arkansas activists are also hoping to place marijuana legalization on the state's 2022 ballot.
Last month, Oklahoma activists filed a pair of 2022 ballot initiatives to legalize adult-use marijuana and remodel the state's existing medical cannabis program.
In Nebraska, advocates unveiled the language of a pair of initiatives to legalize medical marijuana in the state last month.
This summer, New Hampshire lawmakers discussed a new strategy to legalize marijuana in the state that involves putting a proposed constitutional amendment on the ballot for voters to decide on in 2022.
Wyoming activists, meanwhile, are working to collect signatures for 2022 ballot initiatives to legalize medical marijuana and decriminalize cannabis possession.
A Maryland House working group has been tasked with studying marijuana and preparing a legalization referendum that the speaker wants to put on next year's ballot.
Just months ago, Ohio activists were cleared to begin collecting signatures for a 2022 ballot initiative to legalize marijuana in the state. And the campaign says it expects to have enough valid signatures by the end of this month.
Idaho advocates are also pursuing a 2022 cannabis legalization ballot initiative as well as a separate proposal focused on medical marijuana.
Kentucky Lawmaker Pre-Files Marijuana Legalization Bills For 2022 Session
Photo courtesy of Mike Latimer.
Kentucky Lawmaker Pre-Files Marijuana Legalization Bills For 2022 Session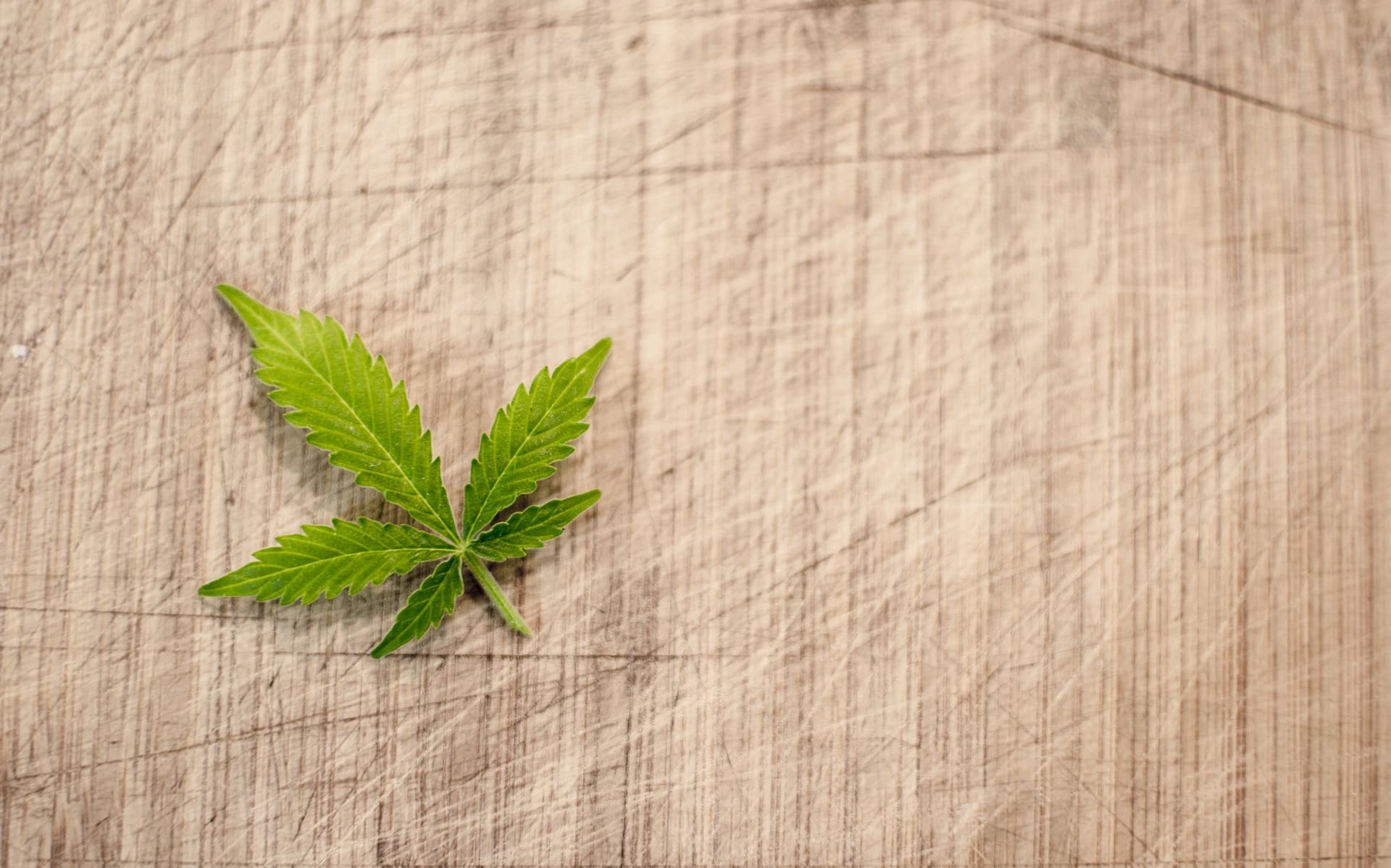 A Kentucky lawmaker announced on Monday that she is pre-filing bills to legalize possession, limited sales and home cultivation of marijuana in the state for the 2022 session, with endorsements from several leading advocacy groups.
Rep. Nima Kulkarni (D) is taking a dual-track approach to the reform, with one bill to have the legislature adopt the policy as a statutory measure and another to enact legalization through a constitutional amendment that would go before voters.
Generally speaking, the measures would accomplish the same central objective of ending prohibition, but Kulkarni said they're meant to complement each other by giving lawmakers an opportunity to pass legalization in the short-term while allowing voters to constitutionally enact the reform as a "more permanent fix that gives cannabis use the constitutional protection it deserves."
"I am sponsoring these bills for several reasons, any one of which should be enough for them to become law," the sponsor said in a press release.
"First, current cannabis statutes have needlessly and tragically ruined many lives, especially people of color who have suffered because of unequal enforcement," she said. "Second, thousands of citizens, from cancer patients to veterans suffering from PTSD, should have the right to use something that gives them the mental and physical relief they deserve without relying on stronger, potentially addictive medicine. Third, cannabis decriminalization would give the state a much-needed source of reliable revenue without raising current taxes a single cent."
Kulkarni further noted that polls "have repeatedly shown a majority of Kentuckians backs decriminalization and allowing cannabis to be used responsibly by adults."
Under one of the lawmaker's pre-filed bills, a constitutional amendment would be placed on the ballot if three-fifths of the House and Senate approve it during next year's legislative session. If passed by voters, adults 21 and older would be able to possess, purchase and sell up to one ounce of cannabis. They could also grow up to five plants for personal use.
The measure would task the General Assembly with coming up with regulations on matters such as licensing and taxes.
The separate statutory proposal would similarly remove criminal penalties for low-level possession, cultivation and sale of cannabis. It would also amend state statute so that marijuana paraphernalia would no longer be criminalized and create a pathway for people to have their cannabis convictions expunged.
Neither measure creates a regulatory structure for commercial marijuana sales, something that would be subject to separate legislation.
—
Marijuana Moment is already tracking more than 1,200 cannabis, psychedelics and drug policy bills in state legislatures and Congress this year. Patreon supporters pledging at least $25/month get access to our interactive maps, charts and hearing calendar so they don't miss any developments.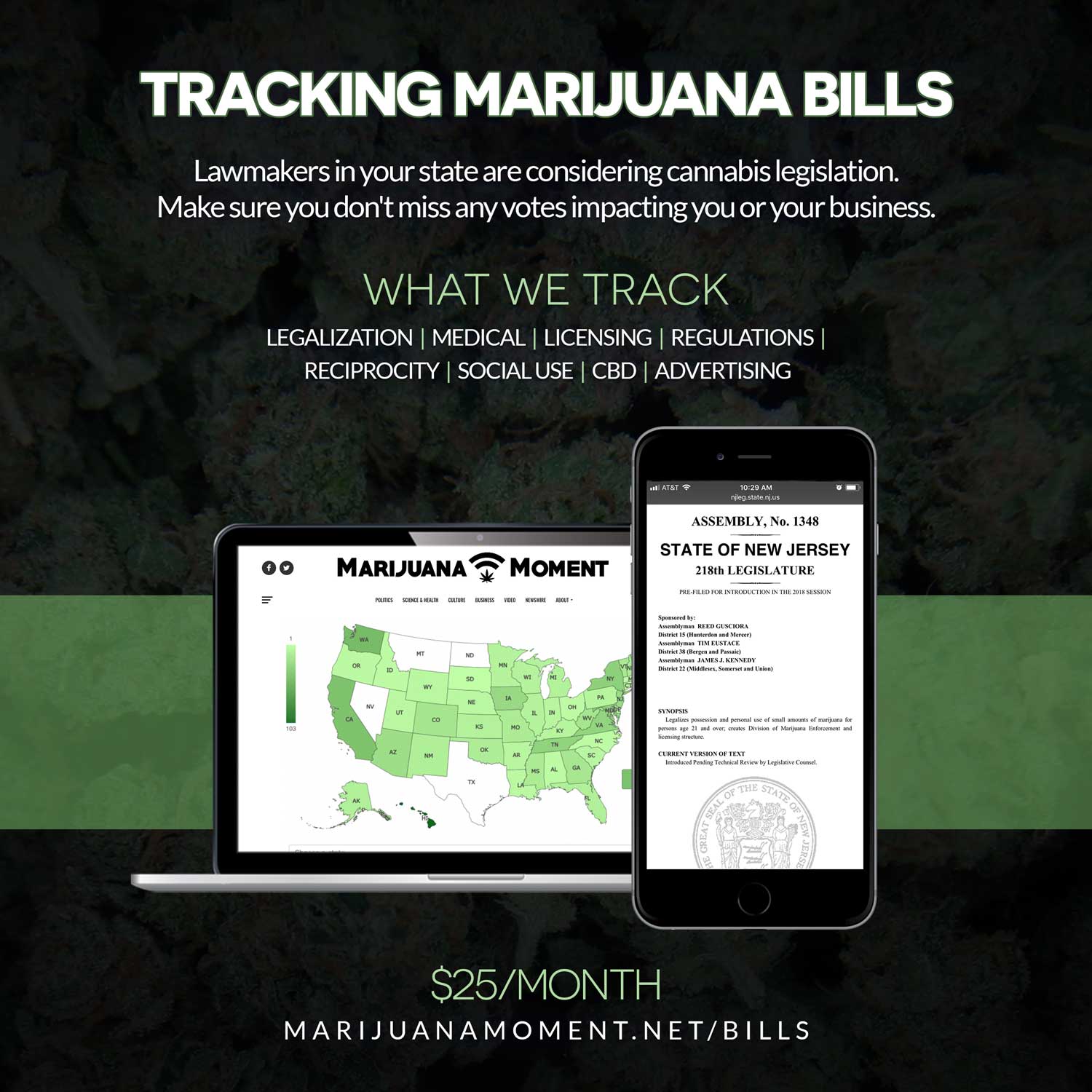 Learn more about our marijuana bill tracker and become a supporter on Patreon to get access.
—
"Because of outdated and ill-enforced laws, thousands of Kentuckians have lost time and opportunities due to criminal convictions, and thousands more have suffered needlessly because Kentucky blocks cannabis' medicinal use," ACLU of Kentucky said. "It is past time for the commonwealth to join the 36 other states that have removed most if not all of these barriers, which is why we are proud to add our name to those supporting Rep. Nima Kulkarni's legislation."
While Kentucky is well-known for its hemp industry, broader reform has consistently stalled.
The Republican sponsor of a bill to legalize medical marijuana in Kentucky said last month that he made multiple revisions to the legislation to scale it back and add restrictions to garner more support from colleagues—and he said he's confident it would pass if legislative leaders had the "courage" to simply allow a vote on it.
Rep. Jason Nemes (R) filed a medical legalization bill that soundly passed the House last year but later died in the Senate without a vote amid the early part of the coronavirus pandemic. He reintroduced the legislation in January for the 2021 session but it did not advance this year. Now he's working to build support for a new version for 2022.
Gov. Andy Beshear (D) is in favor of medical marijuana legalization and called on lawmakers to pass the reform during a State of the Commonwealth address in January.
Passing an adult-use marijuana legalization bill would presumably be a much larger challenge in the conservative legislature, but the proposal has the backing of several prominent groups.
Mike Conway, state director for Americans for Prosperity-Kentucky, said the pre-filed bills "would move Kentucky away from the harmful policies that have criminalized the use and possession of marijuana."
"Criminal enforcement of marijuana possession has unnecessarily brought thousands of Kentuckians into the criminal justice system while diverting law enforcement resources away from public safety priorities such as violent crime reduction," he said.
Matthew Bratcher, executive director for Kentucky NORML, said the group "commends Representative Kulkarni in her efforts to reform the cannabis possession laws in our commonwealth, and we encourage other legislators from both sides of the aisle to join her in making a difference in the lives of many of Kentuckians."
"We're at the precipice of the opening of the cannabis industry here in Kentucky," C.J. Carter, Kentucky state director for Minorities for Medical Marijuana, said. "This is indeed a dangerous moment in time for Black and Brown people. There's a new multi-billion dollar industry that will soon open on both the Federal and State level while simultaneously, people who look like me remain criminalized behind bars and are once again being left out of the conversation."
"We now have the opportunity to write a different narrative in Kentucky that would benefit us first and foremost," he said. "The State of Kentucky and its history as it relates to cannabis owes a tremendous debt to the Black Community and that starts with this legislation that is being introduced by Rep. Kulkarni."
Read the text of the pre-filed Kentucky marijuana legalization bills below: 
Florida Lawmaker Files Bill To Decriminalize All Currently Illicit Drugs