Medical Marijuana Group Urges Governors To Protect Patient Access Amid Coronavirus Outbreak
As state and local governments across the U.S. shutter businesses and prohibit gatherings in an attempt to limit the spread of the COVID-19 pandemic, medical marijuana patients and advocates are urging policymakers not to close down cannabis dispensaries completely.
Such a move, they warn, would leave hundreds of thousands of patients stranded without access to medicine, and many would have no choice but to turn to the illicit market.
In an "emergency call to action" sent Monday to governors of legal medical marijuana states, Americans for Safe Access, a leading nonprofit medical cannabis advocacy group, asked the officials to take immediate steps to ensure that patients have access to products during a period of social distancing that has no clear end in sight.
Yesterday, we sent a letter to governors and directors of state medical cannabis programs asking them to take immediate action to ensure that patients continue to have access to medical cannabis and that the supply chain is not interrupted. #SafeAccesshttps://t.co/MjhTK4pkN1

— Americans4SafeAccess (@SafeAccess) March 17, 2020
The letter came the same day that San Francisco's Department of Public Health ordered all dispensaries in the city closed, announcing that both storefront dispensaries and delivery services "are not considered an 'essential business'" and will need to close as of Tuesday.
San Francisco cannabis dispensaries, briefly beneficiaries of coronavirus-induced buying panic, are now shuttered. Ordered closed starting tomorrow by order of city Department of Public Health, joining bars and restaurants. Delivery also banned. No medicine for patients. pic.twitter.com/IYknfvvZ9A

— Chris Roberts (@cbloggy) March 17, 2020
Other jurisdictions are taking more proactive approaches to meeting patient needs. In Pennsylvania, dispensaries are expected to remain open because they fall into the same classification as pharmacies. In Michigan and Illinois, officials have temporarily allowed curbside pickups at cannabis retail stores in order to allow medical patients and consumers access to marijuana while limiting the spread of the virus from person to person.
Medical marijuana dispensaries deemed "essential" and won't be told to close, according to PA Health Department. They're akin to pharmacies, said health spokesman. All bars, liquor stores and eat-in restaurants, however, have been asked to go dark for at least two weeks.

— sam wood (@SamWoodIII) March 14, 2020
In its letter to governors, ASA recommends that policymakers take steps now to protect cannabis patients and ensure they have access to medical marijuana in coming months. It lists eight measures to put into place "immediately to ensure that patients do not have disrupted access to their medicine":
Make sure that cannabis businesses that serve patients are considered "essential" businesses.
Instruct medical cannabis businesses on how they can make legal temporary changes to their business plans, including delivery and purchase limits, to accommodate patients and staff during the crisis.
Give tax relief to patients and businesses.
Allow cultivation and processing centers to stay open to ensure a steady supply of medicine in the future.
Extend the expiration dates of state-issued cannabis identification cards so that doctors and other health care providers can focus on COVID-19.
Permit authorized caregivers to serve additional patients during the crisis period.
Allow telehealth visits for new and renewing medical cannabis patients.
Allow dispensaries to deliver medical cannabis to qualifying patients and caregivers in vehicles parked in the dispensary parking lots.
ASA is also asking concerned citizens to write to their governors, insisting that patient access to cannabis be protected during the pandemic.
Medical marijuana patients "represent some of the states' most vulnerable citizens," ASA interim Director Debbie Churgai said in the letter. "We are calling on states to take precautions now to help ensure that patients have access today and that measures are taken to ensure that the supply chain is not interrupted."
Summit County and the towns in the county are ordering restaurants, bars and retail shops with general foot traffic to close at 10pm to slow the spread of COVID-19. Banks grocery stores, liquor stores, marijuana dispensaries, pharmacies and gas stations can stay open. #9News pic.twitter.com/yeEONKlrzD

— Matt Renoux (@MattRenoux) March 16, 2020
As officials scramble to determine which businesses can remain open during the outbreak, jurisdictions so far have taken a variety of approaches to marijuana availability, for both patients and adult non-medical consumers. In Massachusetts, medical dispensaries "have been advised they may consider the promotion and geographic expansion of delivery service," the state Cannabis Control Commission said in a release last week, "and to remind patients of the ability to acquire up to a 60-day medical grade marijuana supply.
Dispensaries are to remain open in Puerto Rico, too, where the Department of Health announced on Monday that the medical cannabis industry will be excluded from the governor's recent mandatory shutdown order there.
Parts of Colorado are also allowing dispensaries to stay open. Summit County, for example, will allow cannabis retailers to remain open, along with liquor stores, gas stations, banks, grocery stores and pharmacies.
And in the Netherlands, the country's iconic coffeeshops are staying open, but they're no longer social destinations. For the foreseeable future, only to-go sales are allowed.
El Gobierno de los Países Bajos ha autorizado la apertura de los coffeeshops siempre y cuando ofrezcan únicamente #cannabis para llevarhttps://t.co/ieAEaz8God

— Hash Marihuana & Hemp Museum (@HempMuseumBCN) March 17, 2020
In other areas such as Washington State, individual businesses have adopted policies designed to limit interaction between visitors and avoid spreading coronavirus. Lines have begun to grow on sidewalks as stores restrict the number of people inside at one time. To help speed transactions, businesses are asking customers to place orders in advance through online menus.
Complicating the social-distancing effort is the fact that delivery services remain illegal in the state for both medical and adult-use marijuana, forcing patients and customers to show up in person. Home cultivation is allowed only for state-licensed medical patients.
Other cannabis-related efforts have seen obstacles as COVID-19 spreads through the country.
In California, organizers behind a proposed ballot initiative to expand cannabis access (including filmmaker Kevin Smith and actor Jason Mewes of "Jay and Silent Bob" fame) have asked officials to let them seek signatures online rather than in person.
In Washington, D.C., organizers also want to be able to collect signatures online for a measure that would decriminalize certain psychedelics. And throughout the country, uncertainty and fears of prolonged quarantines have led patients and consumers to flock to retail outlets.
Filmmaker Kevin Smith Requests Digital Signatures For Marijuana Initiative Due To Coronavirus
Photo by Aphiwat Chuangchoem
Local Marijuana Bans In California Keep Illicit Market Alive And Block Revenue, Study Shows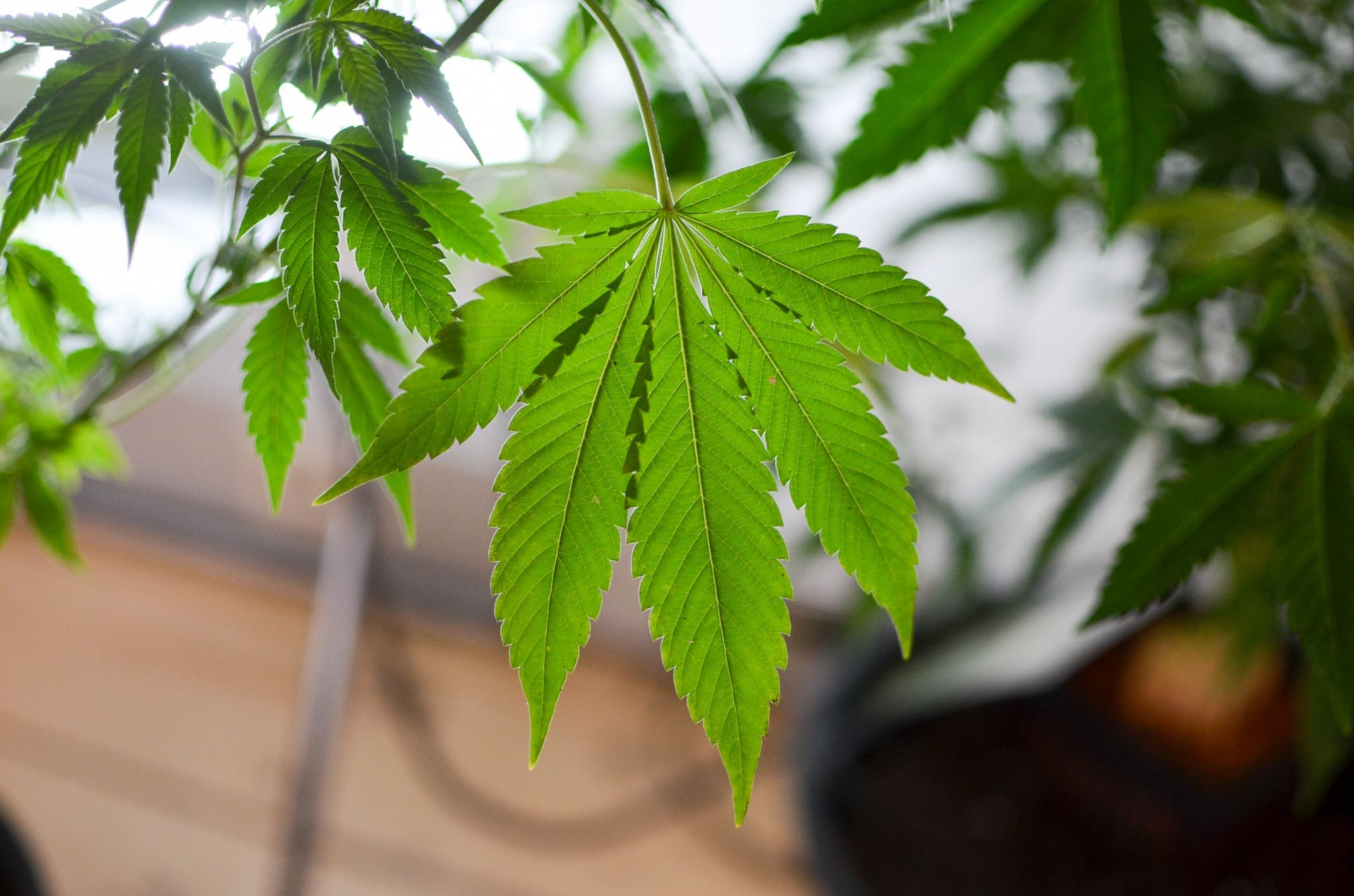 Local bans on marijuana businesses in California are helping the illicit market to thrive and are depriving the state and municipalities of tax revenue that could help offset economic losses caused by the coronavirus pandemic, according to a new study.
The report analyzes the financial impact from the 75 percent of cities and counties that have implemented cannabis market bans despite the 2016 statewide vote to legalize the plant for adult use.
"Inconsistencies between different jurisdictions, particularly with tax rates, licensing procedures, and land use regulations" have created a situation in which "the illegal market continues to make up a large majority of the cannabis sales in California," it concludes.
The analysis shows that while there's strong demand and potential for revenue, California is far behind other legal states because of the widespread localized prohibitions.
"In benchmarking California's legal cannabis sales performance against other states that have legalized recreational cannabis sales, the state generally does not fare well," it says, noting that "California's per capita taxable cannabis sales of $51.77 in 2019 is less than half the per capita sales in Washington, Oregon, and Colorado."
The analysis—which was conducted by the financial consulting firm Applied Development Economics and commissioned by the California Hispanic Chambers of Commerce and Weedmaps (which, by way of full disclosure, is a longtime sponsor of Marijuana Moment)—used three jurisdictions with varying marijuana regulations to underscore the potential for local tax revenue that comes with allowing cannabis businesses. Those areas are Stockton, San Bruno, and unincorporated Sacramento County.
Stockton, which just last year developed a licensing system and established a five percent local tax on marijuana sales, could net anywhere from $824,500 to $3.9 million annually in revenue once it approves enough retailers meet demand.
San Bruno is "an untapped cannabis market with no existing cannabis retailers operating within the city limits," the report notes. While the City Council approved a measure to put a proposed 10 percent sales tax on cannabis on the November ballot, it has yet to implement licensing regulations.
The analysis estimates that, if voters approve the Council-passed initiative and businesses are allowed to operate in the city, "local tax potential for the City of San Bruno ranges from about $235,300 to $1.1 million."
The unincorporated areas of Sacramento County provide the most restrictive example in the report. While some local jurisdictions, including the city of Sacramento, allow cannabis businesses and impose local taxes, the county itself does not and doesn't have any plans in the works to establish a licensing system.
Given the estimated range for demand, analysts said that if the county adopted Sacramento's four percent tax rate, it stands to generate anywhere from $1.2 million to $5.8 million annually.
"Based on our independent and objective analysis, cannabis businesses show significant market potential for additional legal sales throughout California," the report concludes. "This would result in substantial increases in tax receipts for state and local governments if the number of retail cannabis establishments expands to meet local demand in those communities that do not currently have legal retail cannabis sales."
"Because of the state's underperforming retail cannabis market, the range of potential market support has significant upside. The market demand already exists, with most of the demand currently met through illicit sales channels that generate no tax revenues. As local governments struggle with meeting their budget needs and providing essential services to their residents, legal cannabis sales represent a source of revenue that has remained untapped by most California jurisdictions."
Julian Canete, CEO of California Hispanic Chambers of Commerce, said in a press release that local bans on marijuana businesses "have hampered opportunities for cannabis entrepreneurs for almost four years since California voters passed Prop 64."
"In the wake of COVID-19, there's never been a better time for local governments to embrace the potential for more tax revenue that fund critical services, and we hope this study encourages many to rethink their opposition," he said.
Read the full study on California's cannabis market below: 
ADE Cannabis Report by Marijuana Moment on Scribd
Photo courtesy of Philip Steffan.
ACLU, NAACP And Other Groups Push Congress To Pass Marijuana Legalization Bill By Next Month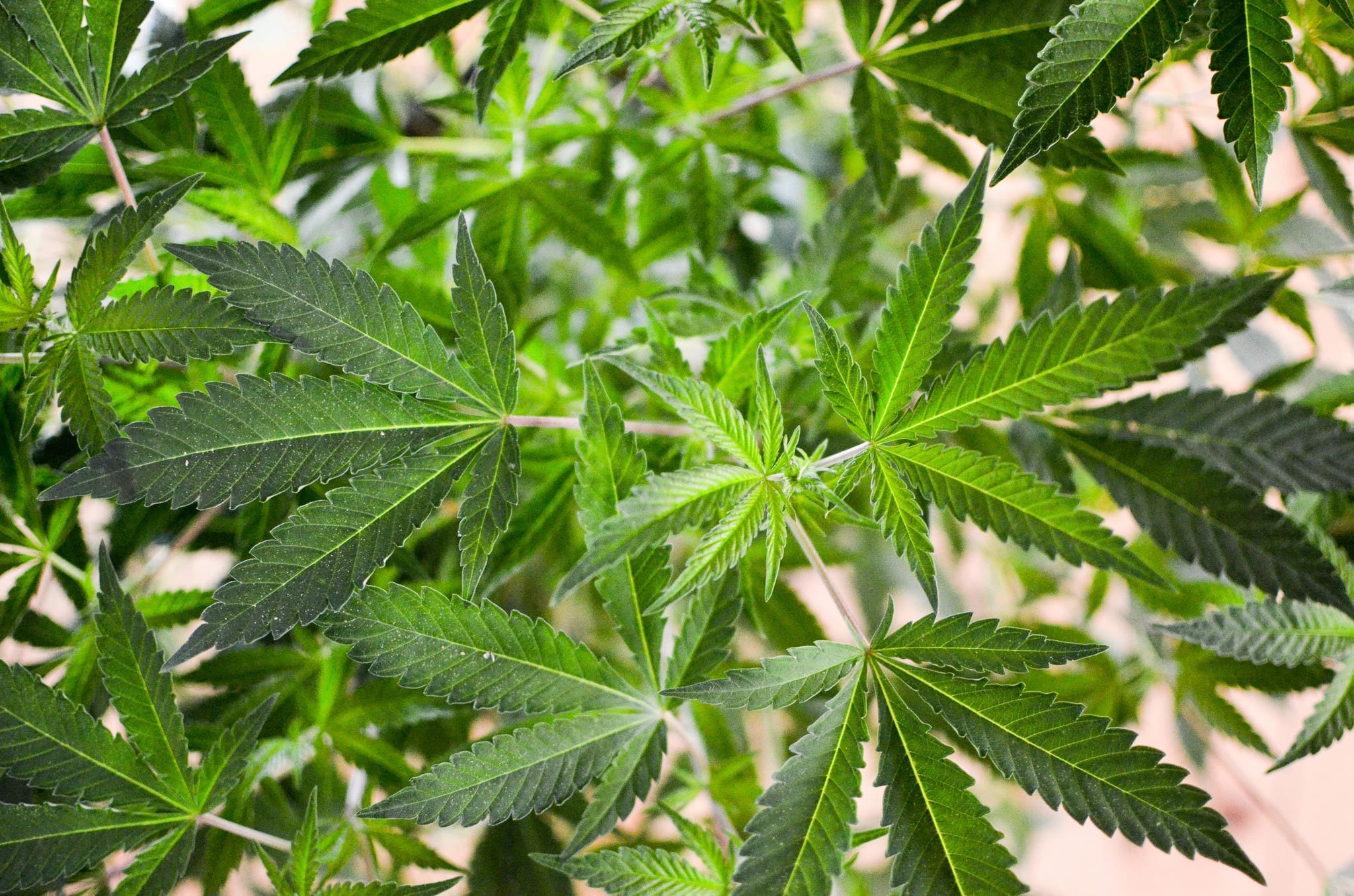 A coalition of major drug policy and civil rights organization is urging congressional leadership to hold a House floor vote on a comprehensive marijuana legalization bill by the end of next month.
In a letter to Speaker Nancy Pelosi (D-CA) and Majority Leader Steny Hoyer (D-MD), more than 120 groups—including the American Civil Liberties Union, NAACP, Human Rights Watch, Drug Policy Alliance and Leadership Conference on Civil and Human Rights—said it's imperative to hold the vote on the Marijuana Opportunity, Reinvestment and Expungement (MORE) Act.
They said leadership should "swiftly advance this comprehensive marijuana justice policy that addresses criminal justice reform, racial justice, and equity" and noted that the Judiciary Committee approved the legislation last year. The bill currently has 83 cosponsors, including two who signed on this week.
BREAKING: We urge @SpeakerPelosi and @LeaderHoyer to schedule a September floor vote on the Marijuana Opportunity Reinvestment and Expungement (MORE) Act, which addresses criminal justice reform, racial justice & equity.

Read our letter from 120+ groups: https://t.co/d7KGD34bUv pic.twitter.com/8k5iOnVeCh

— The Leadership Conference (@civilrightsorg) August 13, 2020
"In the face of the evolving COVID-19 pandemic and a growing national dialogue on unjust law enforcement practices, marijuana reform as a modest first step at chipping away at the War on Drugs is more relevant and more pressing than ever before," the groups, which also include the National Association of Criminal Defense Lawyers, National Association of Social Workers and National Organization for Women, wrote. "The MORE Act remains the most effective and equitable way forward."
"We strongly urge House leadership to support the passage of this bill this Congress and schedule the bill for a vote in September," they said.
A key committee chairman's staffer and several advocates told Marijuana Moment earlier this month that there are indeed plans in the works to get the bill to the floor in September, though nothing has yet been publicly confirmed by leadership.
"Mass criminalization, racially biased policing, and over-enforcement of drug law violations have devastated the social and economic fabrics of communities of color, while also tearing apart the lives of millions of individuals and families. The continued enforcement of marijuana prohibition laws results in over 600,000 arrests annually, disproportionately impacting people of color. This results in family separation when a jail or prison sentence is involved. This also means that these individuals will be marked with a drug conviction record that will affect their ability to work, find housing, and otherwise provide for their families. Further, marijuana criminalization continues to be a driver of family separation in the immigration system."
The letter—which was also signed by the Center for Disability Rights, LatinoJustice PRLDEF, Lawyers' Committee for Civil Rights Under Law, Matthew Shepard Foundation and several chapters of NORML and Students for Sensible Drug Policy—says the MORE Act "addresses the collateral consequences of federal marijuana criminalization and takes steps to ensure the legal marketplace is diverse and inclusive of individuals most adversely impacted by prohibition."
The MORE Act would federally deschedule cannabis, expunge the records of those with prior marijuana convictions and impose a federal five percent tax on sales, revenue from which would be reinvested in communities most impacted by the drug war.
It would also create a pathway for resentencing for those incarcerated for marijuana offenses, as well as protect immigrants from being denied citizenship over cannabis and prevent federal agencies from denying public benefits or security clearances due to its use.
"The MORE Act is needed now more than ever before. It can help alleviate public health challenges caused by COVID-19 in jails and prisons by reducing the number of people who are incarcerated," the groups wrote to Pelosi and Hoyer. "Passage of the bill will also help ameliorate economic hardship caused by COVID-19 as the bill will minimize barriers to employment resulting from prior criminal history and will help generate hundreds of thousands of new jobs."
"Additionally, ending the federal criminalization of marijuana will allow state marijuana regulatory programs to flourish, generating crucial new revenue for states and localities," the letter states.
Read the letter from advocacy groups asking for a vote on the marijuana bill below: 
Groups Call On Congress To … by Marijuana Moment on Scribd
Top Trump Aides Conway And Giuliani Call Out Marijuana Record Of Kamala Harris
Photo courtesy of Philip Steffan.
The FDA Is Hiring A Contractor To Study Thousands Of CBD Products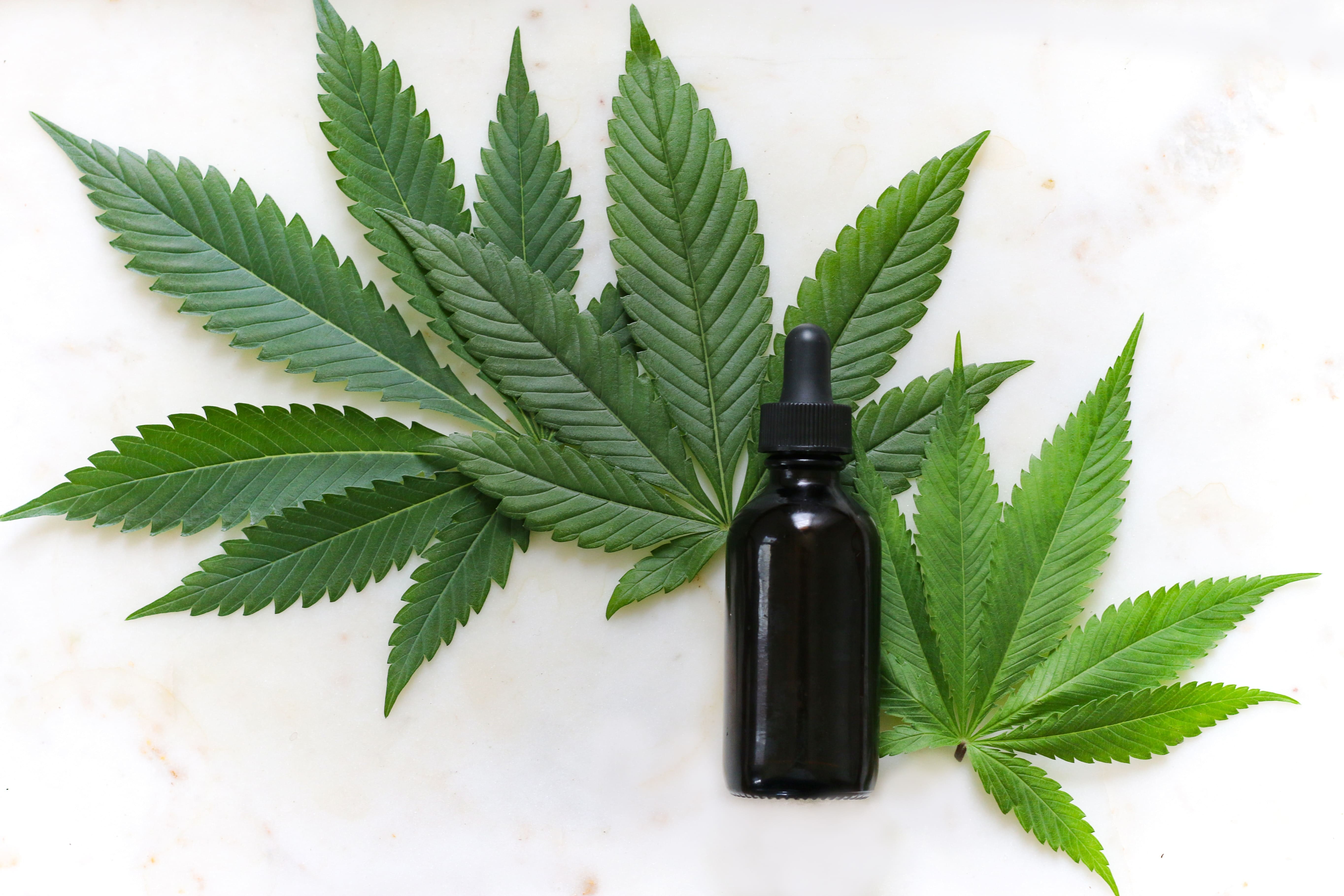 The Food and Drug Administration (FDA) is looking to award a contact to help study CBD as the agency develops regulations for products containing the non-intoxicating cannabinoid.
In a notice published on Thursday, FDA said the chosen company will provide support with "collecting samples and assessing the quantities of CBD and related cannabinoids, as well as potential associated contaminants such as toxic elements, pesticides, industrial chemicals, processing solvents and microbial contaminants, in foods and cosmetics through surveys of these commodities."
FDA said that the results of the studies "will not only be reported to Congress, but will also be used to guide the development of future policy" and will help to "develop a better understanding of the quantities of CBD and associated cannabinoids and their distribution."
"The goal will be to collect and analyze a statistically relevant number of samples, between 1000-3000. The reliability of the results will be supported by specified quality assurance/quality control processes within the study. The types of samples to be collected for these studies will include food and cosmetic products from across the United States, mainly including CBD-containing packaged and processed foods such as beverages, water, candy, baked goods, oils and tinctures that can be added to human or animal foods, including pills, capsules, gel caps, gummies and other forms."
This announcement comes one month after FDA submitted a report to Congress on the state of the CBD marketplace, outlining studies the agency has performed on the contents and quality of cannabis-derived products that it has tested over the past six years.
The report, which was responsive to a mandate attached to congressional appropriations legislation last year, showed significant inconsistencies between cannabinoids concentrations that are listed on labels and what the products actually contain. At the same time, it found negligible evidence that dangerous metals and minerals are added to these products.
In the new notice on the General Services Administration's business opportunities site, FDA laid out specific goals for the contractor it seeks to hire.
They will be charged with obtaining 1,000-3,000 samples of CBD-infused baked goods, chocolates, candy, oils, concentrates, tinctures, capsules, beverages, cosmetics and other products for both human and pet use from a variety of regions across the country.
Those preparations will be analyzed for CBD, CBDA, THC, THCA and other cannabinoid content using specified methodologies such as liquid and gas chromatography. The contractor will also be tasked with assessing toxic elements, pesticides, residual solvents and microbiological contaminants such as salmonella.
"In addition, this task order will be used to collect cosmetic samples for shipment to a third party for analysis. The purpose of these studies will be to develop a better understanding of the quantities of CBD and associated cannabinoids and their distribution. The goal will be to collect and analyze a statistically relevant number of samples. The reliability of the results will be supported by specified quality assurance/quality control processes within the study."
Applications to become FDA's contractor for CBD research are due by August 31.
FDA has been hard at work developing regulations for CBD since hemp and its derivatives were federally legalized under the 2018 Farm Bill.
Last month, for example, it submitted draft CBD enforcement guidance to the White House Office of Management and Budget for review.
The agency was mandated under appropriations legislation passed late last year to provide an update on its regulatory approach to CBD, and it did so in March. The update stated that "FDA is currently evaluating issuance of a risk-based enforcement policy that would provide greater transparency and clarity regarding factors FDA intends to take into account in prioritizing enforcement decisions."
FDA released separate guidance last month on conducting research into cannabis for drug development purposes. That document also went through the process of being reviewed by the White House before it could be published.
The agency has continued to issue warnings to cannabis businesses in certain cases—such as instances in which companies claimed CBD could treat or cure coronavirus—and provide public notices about recalls.
Also last month, a spending bill for FDA was released that includes a provision providing "funding to develop a framework for regulating CBD products."
Trump, Asked About Harris's Marijuana Record, Says 'She Lied'
Photo by Kimzy Nanney.