New Virginia Senate Marijuana Committee Holds First Hearing On Legalization Bill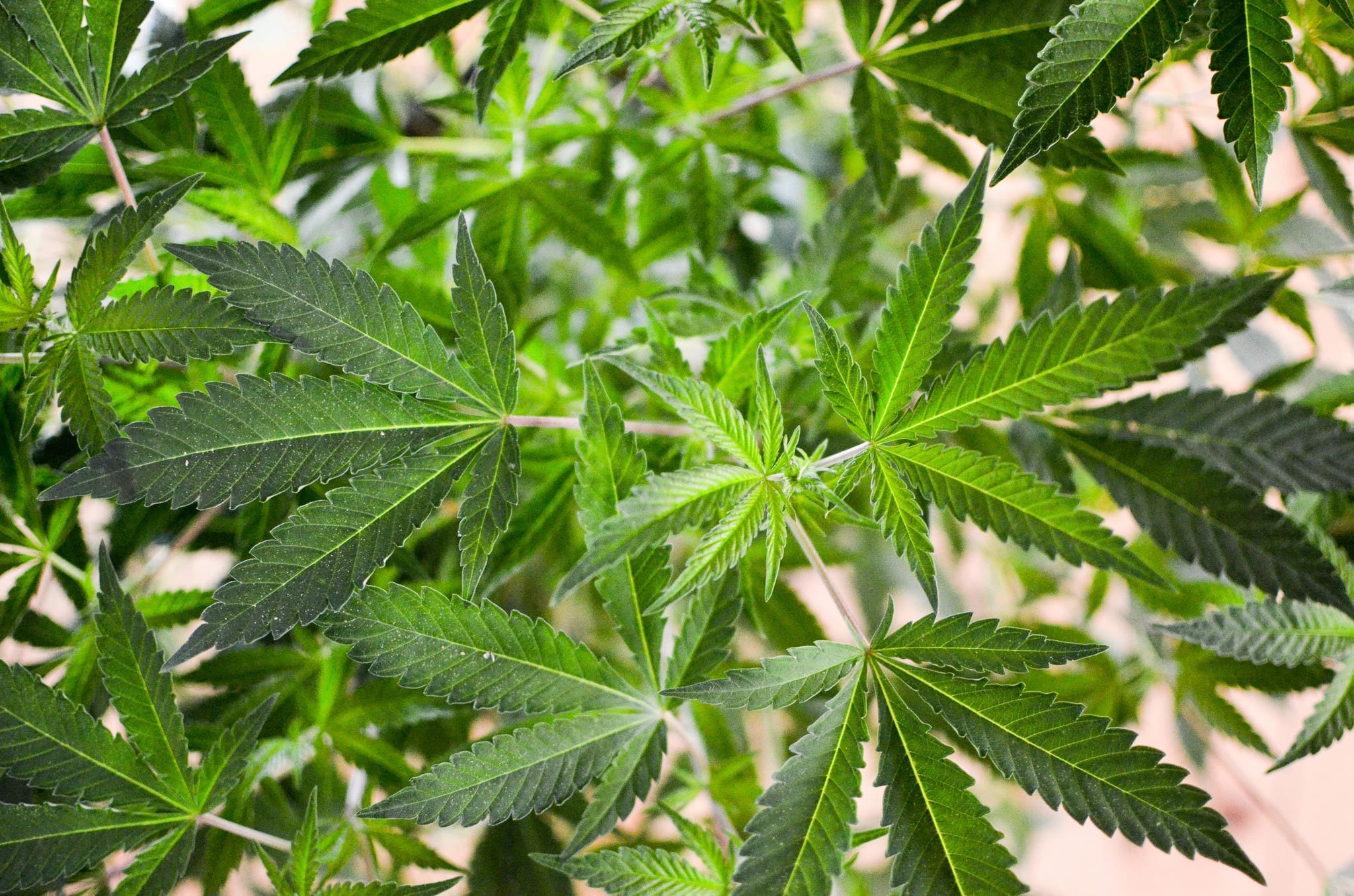 A new Virginia Senate subcommittee focused solely on marijuana held its first hearing on Tuesday to discuss a bill to legalize cannabis in the Commonwealth.
Lawmakers did not vote on the proposal but took public testimony and put questions to state officials about certain regulatory components of the legislation. The panel gave informal feedback on key provisions such as which agency should be responsible for regulating the legal market and how advisory board members would be appointed.
The bill, which was unveiled by Gov. Ralph Northam (D) last week and quickly considered by the Senate Rehabilitation and Social Services Committee on Friday, would create a system of regulated and taxed marijuana sales and production, and allow adults 21 and older to purchase and possess up to one ounce of cannabis and cultivate up to four plants for personal use, two of which could be mature.
It's being carried by top Senate and House leaders and is set for a follow-up hearing in the Senate Rehabilitation Marijuana Subcommittee on Wednesday. At that point, the panel will take up formal revisions to the legislation, Chairman Jeremey McPike (D) said.
Following the subcommittee meetings, the full Rehabilitation committee is expected to vote on Friday to advance the legislation to the Judiciary Committee. After that, it will be referred to the Finance Committee before coming to the full Senate floor.
"We know that the prohibition on cannabis in both our Commonwealth and our country has failed, and over the years hundreds of thousands of Virginians have been branded criminals and disadvantaged," Sen. Adam Ebbin (D), who is one of the chief sponsors of the bill, said at the beginning of the hearing.
As members moved through the details of the legislation, the chair informally "took the temperature" of the committee on a number of issues by asking lawmakers to raise their hands in support or in opposition to various components.
When it came to the question of which agency should regulate the program, lawmakers seemed largely split, though more members expressed interest in establishing a new independent agency to take on that responsibility, rather than task the state's existing Alcoholic Beverage Control Authority (ABC) with taking on cannabis, as would be the case under the governor's legislation as introduced.
The debate centered on which approach would be the most efficient and equitable, and would allow the legal market to come online more quickly.
"ABC has its hand full enough," Sen. Lionell Spruill (D) said. "This is not a job for ABC."
But Deputy Secretary of Agriculture and Forestry Brad Copenhaver, who testified on behalf of the Northam administration, argued that ABC can "do it more quickly" than an entirely new agency and would be able to "hit the ground running."
ABC "has a great relationship with the regulated community that it currently serves" and could replicate that for the cannabis industry, he said.
Members also discussed a component of the bill that concerns the rights of individual jurisdictions to allow or disallow marijuana businesses to operate in their areas. As currently drafted, the legislation would make it so localities would have to proactively opt-in to permit retailers. That could be done through an action of a local city council or via a ballot measure initiated by voters.
Lawmakers debated whether that policy might create pockets throughout the state, which could have economic consequences and allow the illicit market to thrive. At the same time, several members said it was important to give those individual municipalities some level of autonomy over the market.
During the public testimony portion of the hearing, various stakeholders spoke about provisions of the bill that they support or oppose.
Jenn Michelle Pedini, the executive director of Virginia NORML who also serves as the organization's national development director, testified before the subcommittee and said it's the group's "pleasure to support the legislation."
However, "we would offer that currently legislation does lack employment and parental rights protections for those who are are either participating in the industry, or are consuming or cultivating responsibly," they said.
Marijuana legalization is a racial justice issue.

Any legislation moving forward must center Black and Brown communities and the people who are most impacted by the war on drugs.

These are what we're pushing for. Learn more at https://t.co/PMDGtJMT21 @thcjusticenow pic.twitter.com/9fFwrekaLZ

— ACLU of Virginia (@ACLUVA) January 19, 2021
Another problematic provision from advocates' perspective is that the bill would make public consumption a misdemeanor, whereas currently it is a civil offense punishable by a $25 fine. Additionally, it seems to increase the fine for people aged 18-20 who possess cannabis. But those issues were specifically not taken up by the Rehabilitation Committee, as it lacks jurisdiction over matters concerning crimes and penalties.
A representative of the American Automobile Association (AAA) testified in opposition to the bill, arguing that enacting the reform would lead to an increase in impaired driving.
The legislation's provisions have been informed by two official state studies on legalization that were recently conducted by a legislative commission and a separate working group comprised of four Virginia cabinet secretaries and other officials, both of which looked at how to effectively implement legalization and submitted recommendations to the governor's office late last year.
Those studies were required under a marijuana decriminalization bill that was approved last year.
Many of those recommendations have been incorporated into the new legislation, including provisions to promote social equity in the cannabis market. Notably, it would also apportion almost half of the tax revenue the state collects from marijuana sales to funding pre-kindergarten education—a policy championed by First Lady Pamela Northam.
A new 21 percent tax would be imposed on cannabis sales, and local jurisdictions that allow marijuana businesses to operate could levy an additional three percent tax. Existing state sales taxes would also apply on purchases, for a total potential 30 percent tax rate.
Revenue from the new state tax would go toward funding pre-k education (40 percent), a Cannabis Equity Reinvestment Fund (30 percent), substance misuse and treatment programs (25 percent) and public health initiatives (five percent).
This introduction of the bill comes one month after the governor included provisions to lay the groundwork for cannabis legalization in a budget proposal that also calls for millions of dollars to support expungements. Northam had campaigned on merely decriminalizing possession, but he publicly backed broader legalization of marijuana for adult use in November.
Northam said during his State of the Commonwealth address last week that cannabis prohibition was deliberately enacted as a means to discriminate against people of color.
Separate legislation to legalize cannabis for adult use was filed by Del. Steve Heretick (D) earlier this month. A companion version of that bill, sponsored by Sen. Joe Morrisey (D), was also up for consideration by the Senate panel on Tuesday, but he asked that it be "rolled in" to the governor's proposal and that he be added as a chief sponsor. That request was approved by members.
Meanwhile, legislation to stop police from searching people or seizing property based solely on the smell of marijuana in Virginia is set to take effect after lawmakers adopted recommended changes from the governor in October.
Also during the recently concluded special session, Northam signed another bill that will allow people issued summonses for cannabis offenses under the state's new decriminalization law to prepay their civil penalty rather than having show up in court.
Washington State Marijuana Homegrow Bill Draws Smooth Reception At Initial Hearing
Photo courtesy of Philip Steffan.