Virginia Lawmakers Send New Marijuana Bills To Governor's Desk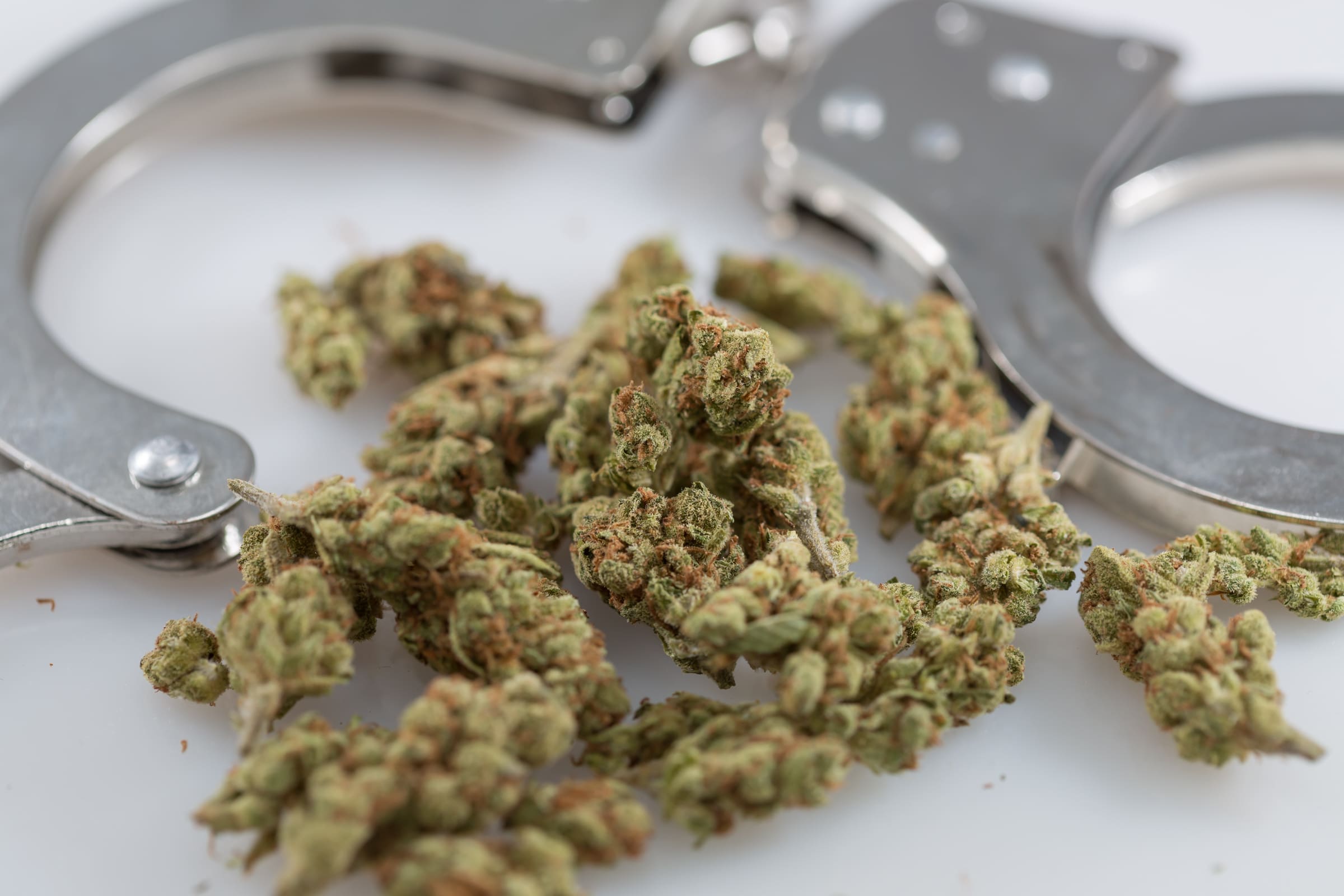 Months after Virginia's governor signed a new law decriminalizing possession of marijuana in the state, lawmakers are sending him additional cannabis reform bills to expand on that policy.
On Friday, the House of Delegates and Senate approved final versions of legislation to make it so that police may not "stop, search, or seize any person, place, or thing solely on the basis of the odor of marijuana."
Differing House and Senate versions of legislation were made identical and now head to the desk of Gov. Ralph Northam (D).
NEW: @SenLouiseLucas' SB 5029 to put a rein on pretextual policing and prevent police from searching your car using the excuse that they smell marijuana passed the Virginia General Assembly.

Now, it's @GovernorVA's turn to sign it into law. https://t.co/3gVK3rLxKY

— ACLU of Virginia (@ACLUVA) October 2, 2020
That's not the only cannabis reform proposal to advance during the current special legislative session.
The governor has also been sent a bill to give people who are issued a summons for cannabis possession under the new decriminalization law the option of prepaying the civil penalty instead of having to go to court.
Meanwhile, legislation to facilitate the expungement of prior convictions, including for marijuana and other drugs, is also advancing through the legislature.
The House proposal on the issue would automatically expunge records after a period of eight years, whereas the Senate's version would allow people to petition for expungement after a period of five years. The House bill covers more drug crimes, as well. It is likely that a bicameral conference committee will have to iron out the differences between the two chambers' desired approaches before anything heads to Northam for action.
In addition to the newly enacted decriminalization policy, lawmakers and Northam also expanded the state's limited medical cannabis program during this year's regular legislative session.
"These bills expand upon the significant progress made earlier this year with the decriminalization of marijuana and legalization of medical cannabis," NORML Development Director Jenn Michelle Pedini, who also serves as executive director of Virginia NORML, told Marijuana Moment in reference to the new reforms that are advancing. "And while this will certainly decrease non-essential interactions between law enforcement and otherwise law-abiding Virginians, it is only by legalizing the responsible use of cannabis by adults that the Commonwealth can end its failed experiment with prohibition and begin repairing the decades of damage."
Del. Jennifer Carroll (D), who is running for governor in 2021, introduced legislation during the special session to legalize marijuana possession. The bill would amend the code to stipulate that "it is unlawful for any person knowingly or intentionally to possess a controlled substance other than marijuana." The measure has been referred to the House Courts of Justice Committee, but is not expected to be taken up.
All of these incremental reforms come as legislators continue to pursue a broader legalization plan in the Commonwealth that would include a system of regulated and taxed sales and production.
The decriminalization bill that passed earlier this year contained a provision that called for the establishment of a working group to study and make recommendations about adult-use marijuana legalization. That panel has held several meetings and expects to issue its report to the legislature at the end of November.
Meanwhile, the Joint Legislative Audit and Review Committee is doing its own analysis on ending cannabis prohibition and will similarly report on its findings before the end of the year.
While some lawmakers plan to incorporate findings from those reports into a legalization bill in 2021, the Virginia Legislative Black Caucus called for an expedited process and wanted lawmakers to approve the broad reform during the special session.
Vermont Governor Again Voices Concerns On Marijuana Sales Legalization Bill, Suggesting Possible Veto