Top Virginia Officials Submit Marijuana Legalization Recommendations To Governor And Lawmakers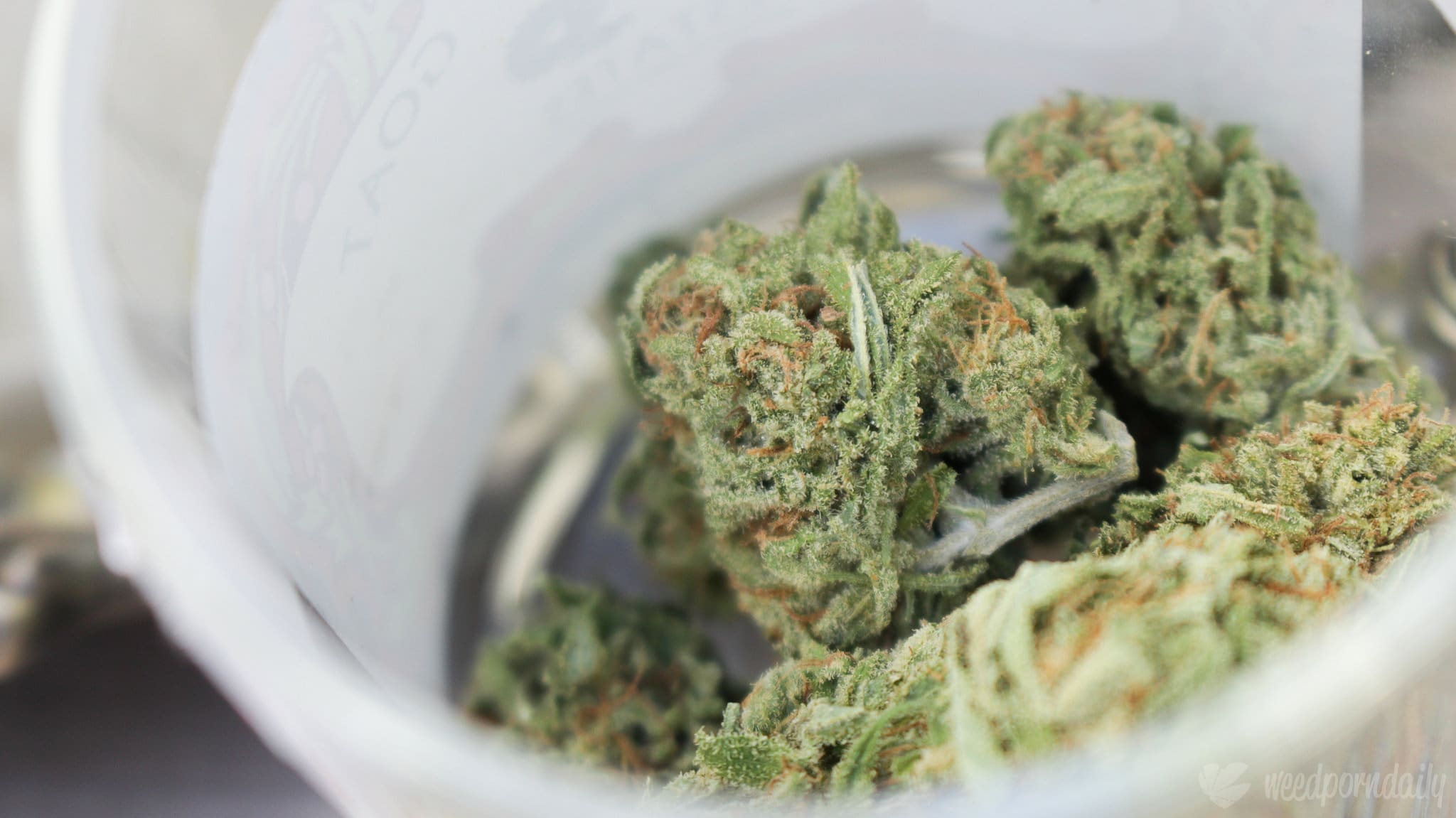 A working group comprised of four Virginia cabinet secretaries and other top officials submitted recommendations to the governor and lawmakers on Monday about how to best implement a legal marijuana program in the state.
With Gov. Ralph Northam (D) officially on board with the policy change—a development that came earlier this month as a legislative commission offered separate recommendations on the subject—the group's new analysis provides an early look at what that regulated cannabis system could look like.
The report, which was required as part of a cannabis decriminalization bill that was enacted earlier this year, was authored by the governor-appointed secretaries of the state departments of agriculture and forestry, finance, health and human resources and public safety and homeland security.
"We will advance new laws to make sure that our Commonwealth legalizes marijuana the right way," Northam said in a press release. "Virginia has studied the experience of other states and this report lays out a path forward that leads with social equity, public health, and public safety."
The panel—which also includes the state attorney general, State Police captain, commissioners of various agencies, the head of Virginia NORML and other advocates and officials—made 20 recommendations on adult-use legalization. That includes suggestions that a single agency should be created to regulate the program, retail marijuana sales should be taxed to generate revenue but the rate shouldn't be so high that people remain in the illicit market and the state should look into ways to allow cannabis businesses to access banking services, including state-chartered financial institutions.
Additionally, the group advised that Virginia should consider "undoing the harms of criminalization" by expunging prior marijuana convictions, administering social equity licenses for the cannabis industry and using funds for community reinvestment, among other policies.
Local jurisdictions should have input on where marijuana businesses are allowed to operate, they said. And when it comes to home cultivation, the group said there are "substantial pros and cons," but they seemed to lean against allowing it because of the high value of cannabis and personal safety considerations. The report also floats the idea of letting people use cannabis at social consumption facilities.
"The purpose of this report is not to recommend to either the Governor or the General Assembly whether or not the Commonwealth should take legislative action to legalize marijuana," the working group wrote. "Rather, this report seeks to outline important areas of consideration should Virginia pass legislation legalizing the substance."
"Overall, this report provides a blueprint for thinking about marijuana legalization in Virginia, should policymakers choose to pursue legislation," they said. "This report rarely makes specific recommendations. However, it does lay out options for officials to consider as they move forward in this area."
According to the analysis, Virginia stands to bring in up to $274 million in cannabis tax revenue annually by the fifth year after implementation. The Joint Legislative Audit and Review Commission (JLARC), which released its own recommendations on legalizing marijuana earlier this month, put that figure slightly higher, saying the state could see up to $308 million by that time.
During its final meeting in October, the working group said their intent was to provide "a more general analysis" of the potential revenue while JLARC developed "more detailed estimates."
"Virginia has already implemented other cannabis programs over the past few years, and a legal marijuana program could build upon the progress that has already taken place to ensure the success of these programs," the new report states, referring to the state's current medical marijuana system, which has been expanded over time. "Furthermore, the Commonwealth can develop a program that accomplishes a wide array of policy goals if it chooses to pass marijuana legalization legislation."
"This task would be both challenging and complex, requiring the input of multiple state agencies, stakeholders, and experts," it continues. "The process to set up a state regulatory program would likely take some time and require adequate resources. While the potential economic opportunities and revenue impacts are promising, they are not guaranteed."
While the task may be challenging, it's one that legislators and the governor has indicated they're up for.
Northam, who campaigned on decriminalization but stayed relatively quiet on broader legalization until recently, said "we are going to move forward with the legalization of marijuana in Virginia. I support this and I'm committed to doing in the right way." He recognized, however, that it's "not going to happen overnight."
"Marijuana laws have been based originally in discrimination and undoing these harms means things like social equity licenses, access to capital, community reinvestment and sealing or expunging people's prior records," he said.
Last month, top Virginia lawmakers also signaled that legal cannabis could have enough support to be enacted in 2021.
House Majority Leader Charniele Herring (D) said there is a "good chance" it could happen, and Senate Majority Leader Dick Saslaw (D) put the odds at "slightly better than 50-50."
"The path to equitable cannabis legalization in Virginia is paved with more than good intention," NORML Development Director Jenn Michelle Pedini, who severed on the governor's workgroup, told Marijuana Moment.
"The Virginia Marijuana Legalization Work Group Report coupled with the Joint Legislative Audit and Review Commission Marijuana Legalization Study will provide the administration and the legislature a solid foundation of data-supported evidence, regulatory best practices and stakeholder input to consider as they work to legalize the responsible adult-use of marijuana in the 2021 General Assembly," Pedini, who also serves as the executive director of Virginia NORML, said.
Meanwhile, legislation to stop police from searching people or seizing property based solely on the smell of marijuana in Virginia is set to take effect after lawmakers adopted recommended changes from the governor last month.
Also during the recently concluded special session, Northam signed another bill that will allow people issued summonses for cannabis offenses under the state's new decriminalization law to prepay their civil penalty rather than having show up in court.
Together, when enacted, the two new reforms will build upon the measure to decriminalize cannabis that the governor signed earlier this year during the regular legislative session, which makes it so possession of up to one ounce of marijuana is punishable by a $25 fine with no threat of jail time and no criminal record.
But not all proposed reforms advanced.
Lawmakers were ultimately not able to reach an agreement during the special session on legislation to provide expungements for prior cannabis convictions that had appeared destined for Northam's desk after passing either chamber in differing forms. The issue died in a bicameral conference committee.
A bill to legalize marijuana possession was filed for the special session by a delegate who is running to replace the term-limited Northam as governor in 2021, but it did not advance out of the committee to which it was referred.
During this year's regular legislative session, the governor and lawmakers also expanded Virginia's limited medical cannabis program in addition to enacting the decriminalization law.
These States Could Have Marijuana Legalization On Their 2022 Ballots
Photo courtesy of WeedPornDaily.