Virginia Governor Officially Signs Marijuana Decriminalization Bills Into Law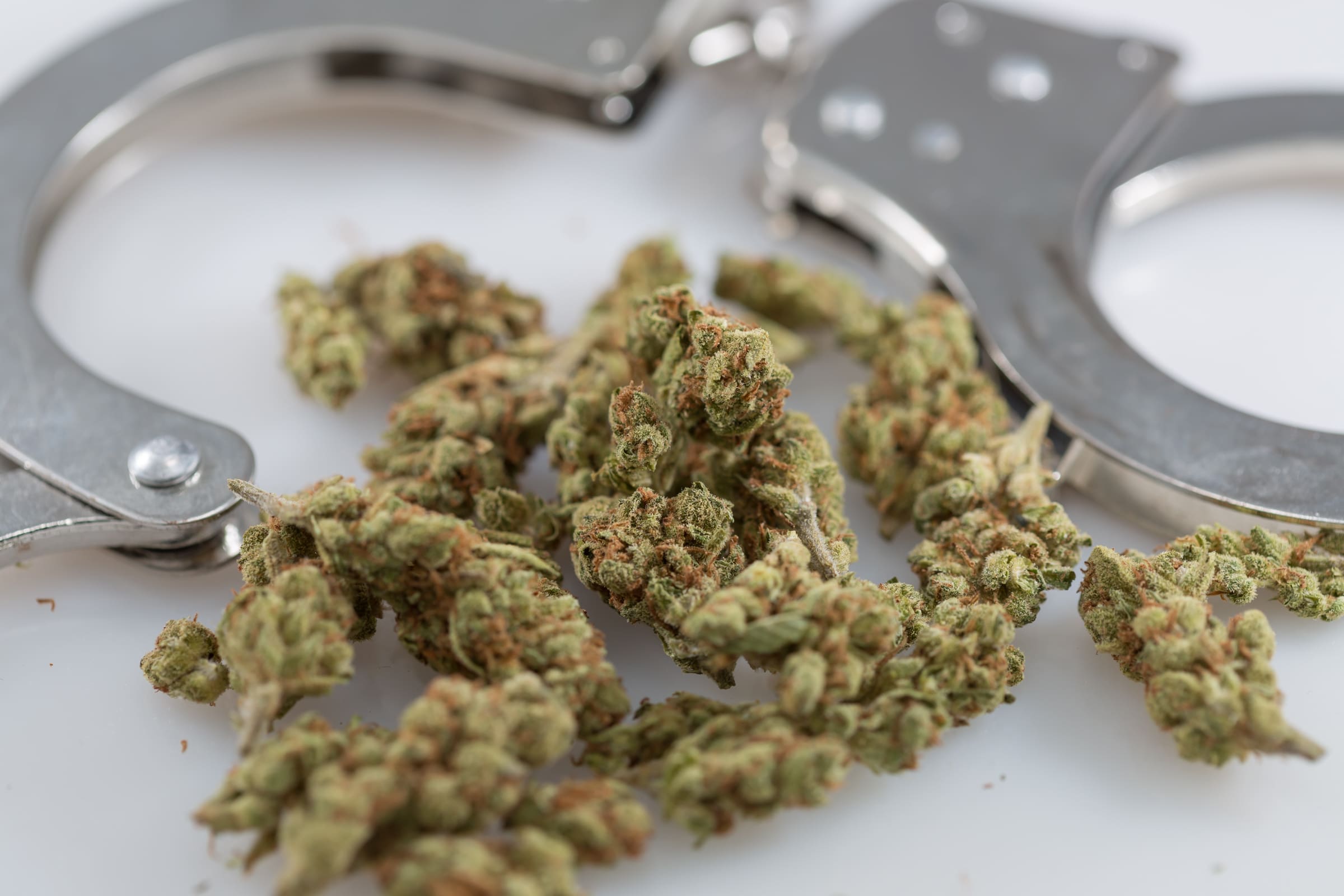 The governor of Virginia signed a pair of identical bills on Thursday to decriminalize marijuana possession in the state.
Following the lawmakers' initial passage of the measures in March, Gov. Ralph Northam (D) recommended a series of amendments and sent the legislation back to the Senate and House of Delegates for consideration. While they adopted 15 amendments, they rejected two, including one that proposed to delay a required study into the impact of broader cannabis legalization.
The revised bills were sent back to Northam, and now he's officially approved them. In a press release, Northam didn't explicitly discuss the decriminalization legislation but said he is "proud of the accomplishments we made together during this General Assembly session."
"We advanced long-neglected priorities, including rights and protections for Virginians," he said. "We were able to redirect funding to address the COVID-19 pandemic, and a number of the laws we enacted are proving to be more important than ever."
With the signing of the bills—HB 972 and SB 2—Northam has fulfilled a campaign promise he made back in 2017. As governor, he has repeatedly stressed the need for reform, including in his State of the Commonwealth addresses.
Under the legislation, possessing up to one ounce of cannabis will be punishable by a $25 fine with no threat of jail time and no criminal record. Current Virginia law makes simple possession punishable by a maximum $500 fine, up to 30 days in jail and a criminal record.
"This victory comes after many years of sustained effort by Virginia NORML and its membership," Jenn Michelle Pedini, executive director of Virginia NORML, told Marijuana Moment. "And while we applaud Governor Northam, his administration, and the legislature for taking this step, it's critical that they work swiftly to legalize and regulate the responsible of cannabis by adults and begin undoing the damages prohibition has waged on tens of thousands of Virginians."
Marijuana Policy Project Executive Director Steve Hawkins also praised the reform.
"The move to decriminalize cannabis possession in Virginia is long overdue," he said in a press release. "We applaud the legislature and the governor for implementing a policy that will allow law enforcement to focus resources on more serious crimes and prevent Virginians from having their lives derailed for possessing cannabis, a substance that is safer than alcohol."
Virginia will officially become the 27th state to remove the threat of jail time for possessing small amounts of marijuana when the law takes effect on July 1, and will be the first to do so in 2020.
Separately, in Virginia's capital city, Richmond, local lawmakers approved a resolution last week that requests the city stop testing certain workers for marijuana as a condition of their employment.
Workplace Protections For DC Medical Marijuana Patients Extended Under Emergency Bill