New Mexico Senators File Two Marijuana Legalization Bills, With More On The Way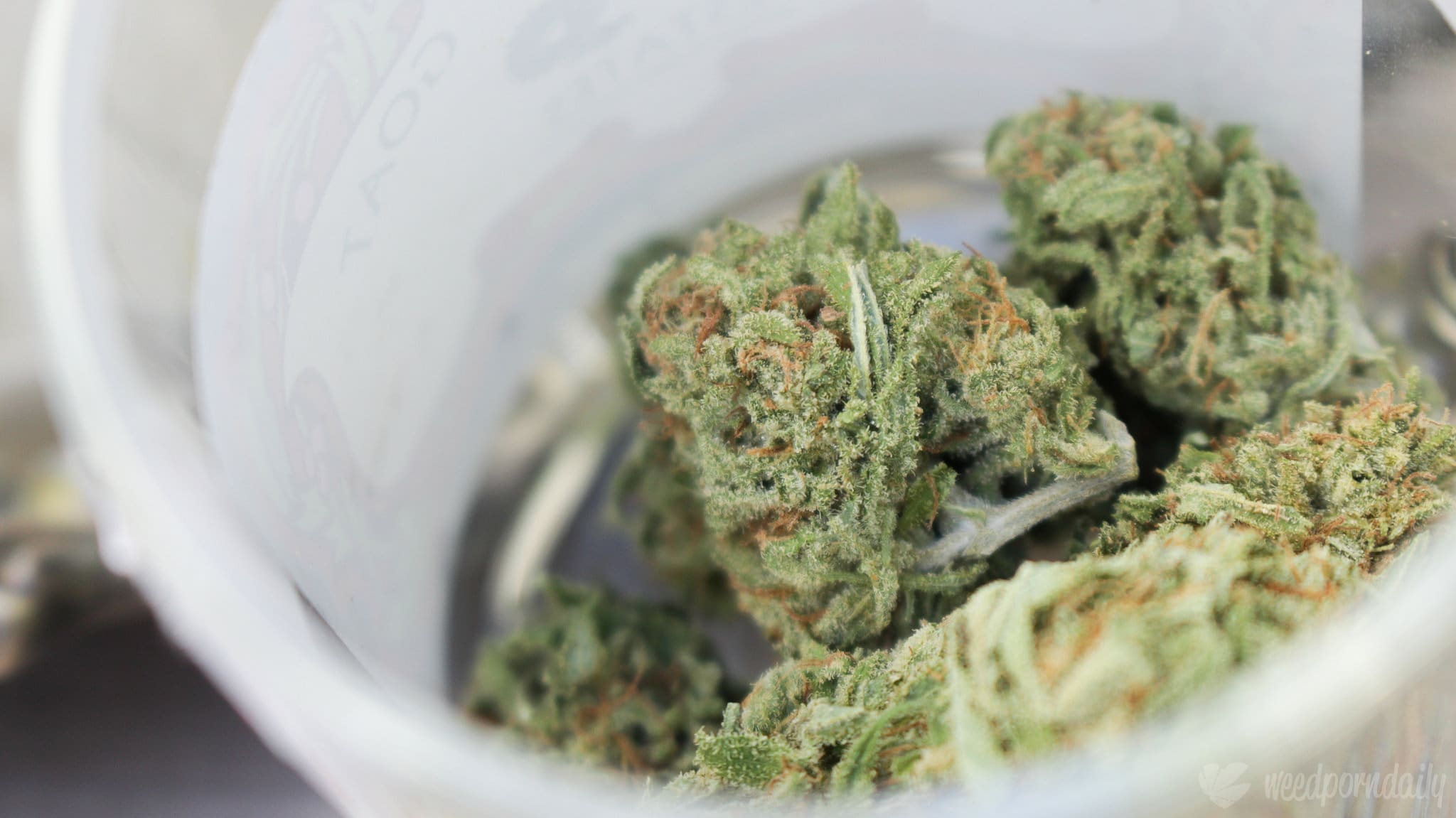 The first slate of what's expected to be several bills to legalize marijuana in New Mexico this year were introduced on Monday.
A Republican senator is sponsoring one of the newly filed bills, while the other is being sponsored by a Democrat in the chamber. But because neither piece of legislation comprehensively addresses social equity issues, advocates are holding out hope for a separate House bill that's expected to be formally introduced as early as Tuesday.
Sen. Cliff Pirtle (R), who filed a legalization bill in 2019 that would have established a state-run market, put out a new proposal that would create a private commercial industry. It would allow adults 21 and older to purchase and possess up to two ounces of marijuana.
Home cultivation would not be permitted. Cannabis "lounges" could be licensed by regulators, however.
A two percent excise tax would be imposed on retail marijuana sales, in addition to local gross receipt taxes, under the bill. Revenue from those tax would fund implementation and support efforts to reduce impaired driving, with the rest going to the state's general fund and local municipalities.
"If you get your tax rate too high, it causes the cannabis to be too expensive and allows for the black market cannabis industry to thrive," Pirtle told The Santa Fe New Mexican. "It was important to me to have a low tax rate so that we can put the black market cannabis industry out of business."
"There is growing bipartisan agreement that prohibition has not been effective in limiting and controlling the negative effects of cannabis," Pirtle said in a separate interview. "This proposal represents a pragmatic compromise that emphasizes public safety, while giving New Mexicans the personal liberty to make decisions for themselves."
Meanwhile, Sen. Daniel Ivey-Soto (D) filed legislation that would similarly let adults 21 and older purchase and possess up to two ounces of cannabis. People could not cultivate marijuana for personal use, though growing up to three mature plants would be considered a civil infraction punishable by a $500 fine.
The senator's measure calls for a 21 percent tax on cannabis sales, with revenue being split evenly among cities, counties and the state.
Ivey-Soto said his legislation is intended to free up law enforcement resources and the court system, not necessarily to generate revenue for New Mexico.
"That's my focus," he said. "If there's some tax dollars that flow in as a result, so be it. We'll accept those and put those to good use."
But while both bills would do away with prohibition, advocates aren't especially enthusiastic about either proposal, as they lack the robust social equity elements that they feel are imperative to any move to legalize. That's why the plan is for activists to throw their support behind a forthcoming piece of legislation from Rep. Javier Martínez (D), who has consistently filed broad reform bills since taking office.
The details of his bill haven't been released yet, but the measure is expected to include provisions to ensure that there's diversity in the cannabis market, expunge prior marijuana records and allocate tax revenue to reinvest in communities most impacted by the war on drugs.
When Martinez released a legalization bill last year, it did not provide for home cultivation, though it would've imposed a $50 fine without the threat of jail time for people who grow up to three mature plants.
For her part, Gov. Michelle Lujan Grisham (D) has repeatedly talked about the need to legalize as a means to boost the economy, especially amid the coronavirus pandemic. She said during a State of the State address last week that "a crisis like the one we've experienced last year can be viewed as a loss or as an invitation to rethink the status quo—to be ambitious and creative and bold."
The governor also included cannabis legalization as part of her 2021 legislative agenda that she released last month and said in a recent interview that she's "still really optimistic about cannabis" this session.
That optimism is bolstered by the fact that several anti-legalization Democrats, including the Senate president pro tem and the Finance Committee chair, were ousted by progressive primary challengers last year.
Additional pressure to end cannabis prohibition this year is coming from neighboring Arizona, where voters approved legalization in November and where sales officially launched last week.
New Mexico shares another border with Colorado, one of the first states to legalize for adult use. Cannabis is also expected to be legalized across the southern border in Mexico, with lawmakers facing a Supreme Court mandate to end prohibition by April 2021.
Last year, a bill to legalize cannabis for adult use passed one Senate committee last year only to be rejected in another before the end of the 30-day session.
At least five pieces of marijuana legalization legislation in total are being prepared in the legislature this year, according to a top lawmaker, and so what the program might ultimately look like is an open question.
Senate Majority Leader Peter Wirth (D) said last month that he's been having conversations with lawmakers about what needs to be prioritized in reform legislation. That includes ensuring that it promotes social equity and protects the state's existing medical cannabis system.
Polling indicates that voters are ready for the policy change. A survey released in October found that a strong majority of New Mexico residents are in favor of legalization with social equity provisions in place, and about half support decriminalizing drug possession more broadly.
In May, the governor signaled that she was considering actively campaigning against lawmakers who blocked her legalization bill in 2020. She also said that she's open to letting voters decide on the policy change via a ballot referendum if lawmakers can't send a legalization bill to her desk.
Virginia Voters Support Legalizing Marijuana In New Poll As Lawmakers Rapidly Advance Bills
Photo courtesy of WeedPornDaily.