New Marijuana Prohibition Super PAC Targets Pro-Legalization GOP Congresswoman, Among Other Races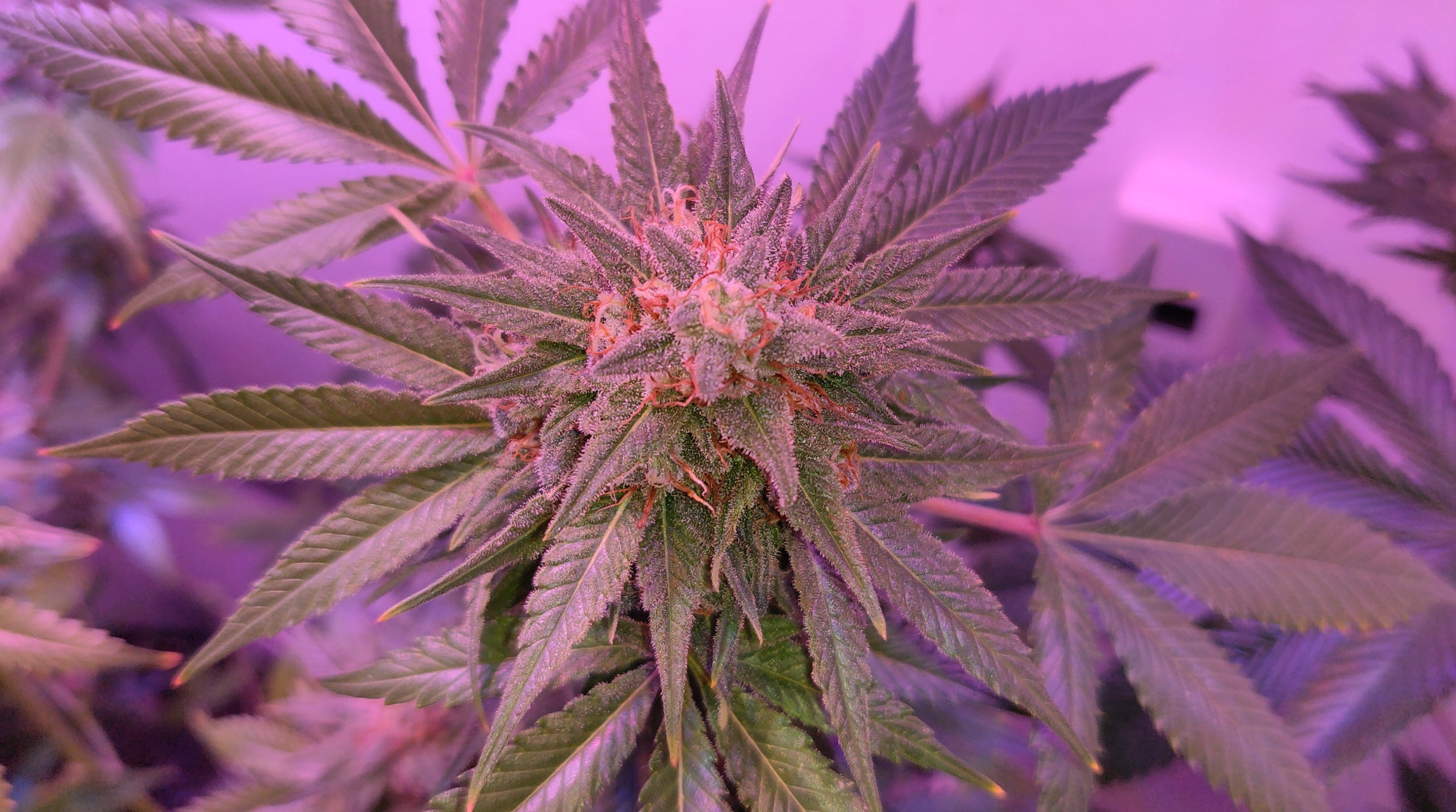 A top executive of the national prohibitionist group Smart Approaches To Marijuana (SAM) is launching a new political action committee (PAC), targeting pro-legalization candidates and supporting those who oppose the policy in key races. And one of the super PAC's first targets is a freshman GOP congresswoman who is sponsoring her own bill to federally legalize and regulate cannabis.
Luke Niforatos, executive vice president of SAM and CEO of the newly established Protect Our Kids PAC, told Marijuana Moment that he decided to branch out to create the committee in order to "give more political power to families and children, who want elected representatives in office who will put their health and safety first over industries looking to profit from drug legalization."
Rep. Nancy Mace (R-SC) is among the PAC's first targets. It plans to put tens of thousands of dollars behind a campaign to specifically unseat the congresswoman, who made headlines after introducing a GOP-led bill to end cannabis prohibition late last year.
Asked why the PAC is starting by zeroing in on Mace, rather than other more longstanding pro-legalization lawmakers up for reelection, Niforatos said that the congresswoman "has become the face of marijuana legalization for the Republican party," and accused her of being "a lackey for Altria Phillip Morris, the largest tobacco company in America which is bankrolling marijuana legalization."
"Her constituents do not support commercializing marijuana, yet an inordinate amount of her time is spent stumping for the policy," he claimed. "Legalization of marijuana has hurt kids, families, and caused large health harms in states that have passed such policies. It's time to hold her accountable."
Mace countered the attack, telling Marijuana Moment that polling she has conducted of her constituents shows that "two out of every three Republican Primary voters in our district agree that states should have the right to decide their own cannabis laws, and that's exactly what the States Reform Act (SRA) does."
"It protects the rights of states to decide for themselves," the congresswoman said. "It's the basic premise of federalism, also a conservative principle."
Social media ads attacking Mace over the cannabis issue are already rolling out. Like this one, leaning into concerns about marijuana products that some worry would appeal to children:
And this one playing into fears about increased traffic fatalities following legalization, even though data is mixed on the association.
Mace is used to this kind of targeted pushback. Shortly after she introduced her legalization bill, her own home state's Republican party came out strongly against the proposal. South Carolina Republican Party Chairman Drew McKissick issued a statement affirming that the organization opposes "any" effort to end prohibition and making clear that the congresswoman's bill is no exception.
In February, Mace's Republican primary challenger Katie Arrington criticized the incumbent's focus on marijuana legalization in a campaign ad, saying, "Is Nancy Mace high?
Separately, Mace and Rep. Barbara Lee (D-CA) filed a resolution this month imploring President Joe Biden to wield his influence to get the United Nations to end the international ban on marijuana by removing the plant from the list of controlled substances in a global drug treaty.
In any case, Mace won't be the new PAC's only target. With what Niforatos said is six-figures of funding that the committee will soon be reporting to the FEC, they will be tackling "6-12 races this cycle, focusing on House races as well as state-level races."
That includes launching ads in "some key races in the next few weeks" and supporting Colorado House candidate Yardira Caraveo's primary race because she sponsored legislation to "overhaul" the state's cannabis program last year. It will also back "one other Colorado Republican in a close race," he said.
"The slate we are endorsing (which will grow) is comprised of two Democrats and two Republicans, and this bi-partisan nature will continue. We will support and attack the same numbers of both parties," Niforatos said. "We believe good drug policy that protects families and kids is bipartisan, and it should stay that way."
Another candidate that the PAC will be backing is Washington State Rep. Lauren Davis (D), which might seem like an unusual pick for an anti-legalization committee since the lawmaker last year sponsored a bill to decriminalize low-level possession of all drugs.
Niforatos said that Davis is "a friend of ours, and she is a courageous lawmaker who has worked in the recovery field and has bravely taken on the marijuana industry in Washington State by advocating for sensible regulations such as potency caps."
"She is also someone who recognizes drug addiction is something to be treated with the goal of recovery, not normalizing use or allowing commercialization of drugs," he said, adding that he disputes the characterization of her legislation as "broad decriminalization" even though it seeks to remove criminal penalties for small possession all drugs, in addition to bolstering substance misuse treatment.
"That doesn't mean we will agree on everything—we likely won't ever agree on every single policy issue or nuance with any of our candidates we support," he said. "But Rep. Davis is putting the health and safety of families first and these are values we feel are desperately needed for policymakers in America."
Also on the PAC's roster is a former federal prosecutor from the state of West Virginia who is currently running for state Senate. Mike Stuart has regularly expressed hostility to cannabis reform, including at summit events and a symposium on the issue that he organized in 2018 during his time as a U.S. attorney.
The committee will further be supporting Kentucky Rep. Kimberly Moser (R) in her reelection bid. The lawmaker opposed medical cannabis legalization efforts in her state, but she did sponsor cannabis research legislation that cleared the House this month.
Some might be left wondering: if the objective of the new PAC is to defeat pro-legalization candidates and support those who are against enacting such policy change, why not just continue to do that and raise funds for SAM, or its 501(c)(4) SAM Action? After all, the goals seem to closely align.
Niforatos said that "SAM has always been focused on educating the public, lawmakers, and not engaging in partisanship in any way. That mission has been successful and will continue."
"But SAM is an educational 501(c)(3) nonprofit. It cannot support or oppose individual candidates," he said.
Pressed on the fact that SAM Action could theoretically accomplish what the Protect Our Kids PAC is gearing up to do, Niforatos said that the group's 501(c)(4) "is only used for lobbying and advocacy related activities."
"We really want to stay away from electioneering and partisanship with SAM/SAM Action," he said. "I wanted to start a super PAC of my own, separate from those organizations, that would allow me to do more electioneering work with the vision of protecting families and kids from drugs."
As momentum grows for drug policy reform, this is the latest example of how PACs are continuing to come into the picture.
The former lobbyist for NORML launched his own Better Organizing to Win Legalization (BOWL) PAC last month, for example. And Rep. Jerrold Nadler (D-NY), the sponsor of a federal cannabis legalization bill up for a floor vote this week, sent out a joint email blast to supporters to raise funds last week.
Also last month, New York Assembly Majority Leader Crystal Peoples-Stokes (D) started an equity-focused political action committee that will place a strong focus on electing candidates that support marijuana reform.
Senators Urge Biden Attorney General To Respect Indian Tribes' Marijuana Policies
Photo courtesy of Mike Latimer.