New Jersey Lawmakers Advance Revised Marijuana Sales Bill, With Floor Votes Expected This Week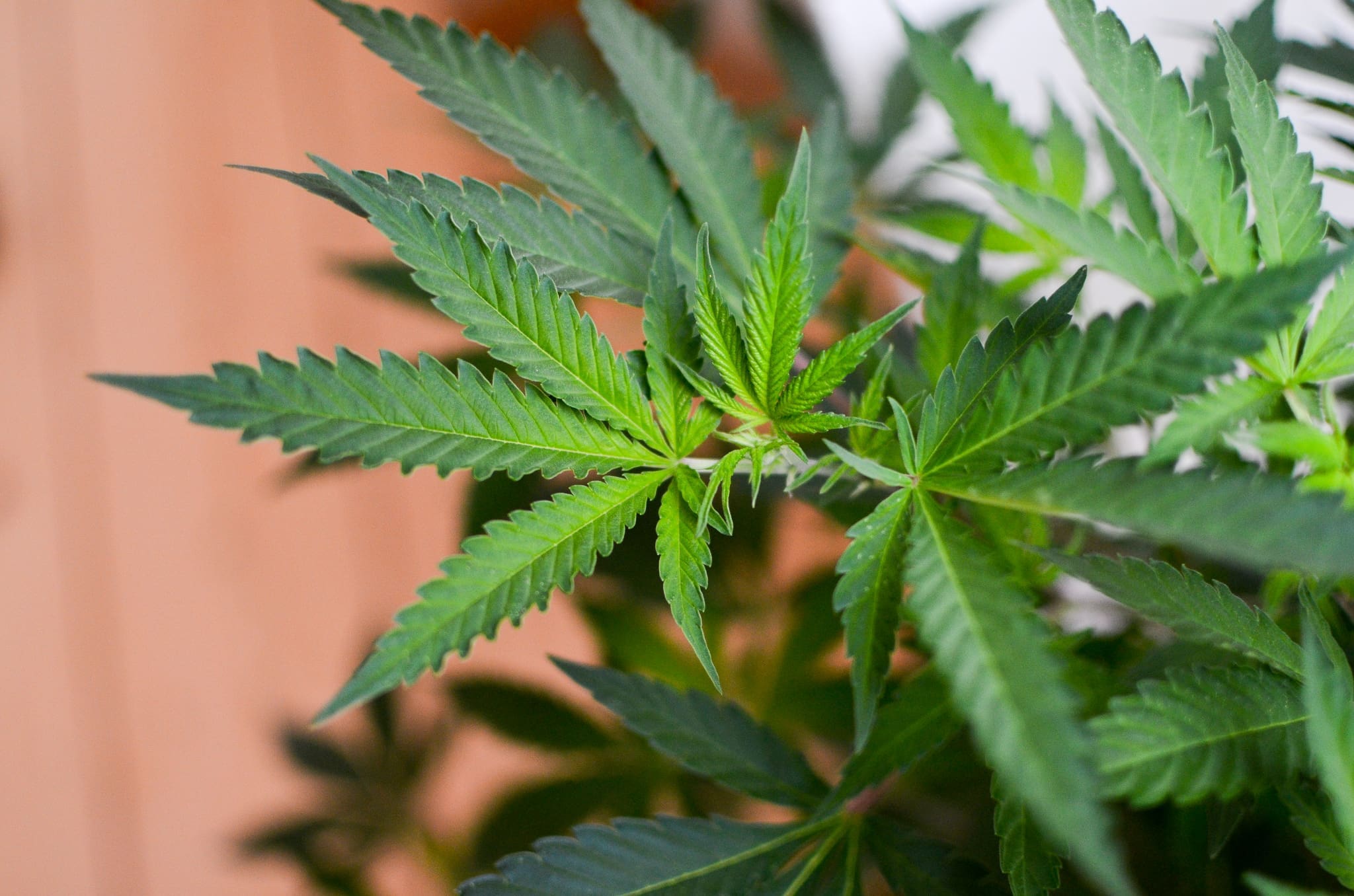 About a month after New Jersey voters approved a marijuana legalization referendum, a key Senate committee on Monday advanced a newly revised bill to implement regulations for the program, with a floor vote expected on Thursday.
The panel also approved another piece of legislation to reduce penalties for possession of psilocybin mushrooms. That was originally included in a separate marijuana decriminalization bill, but it was removed amid controversy and instead made into its own standalone legislation.
Lawmakers quickly got to work crafting legislation that would set rules for the marijuana market following the ballot measure's passage, and differing versions cleared appropriations panels in the Assembly and Senate last month. Leaders from both branches have since negotiated with one another and with Gov. Phil Murphy (D) to arrive at a unified approach.
Now the Senate Judiciary Committee has passed the resulting cannabis sales bill in a 6-5 vote.
Advocates have encouraged the legislature to swiftly enact cannabis sales regulations, but they've pushed back on the initial proposal that was introduced, arguing that it did not go far enough to address social equity and restorative justice for communities disproportionately impacted by the war on drugs.
The new version seeks to address those concerns, but some activists say it is still inadequate.
It's all hands on deck, folks.

State lawmakers are expected to vote on S21/A21, the bill legalizing cannabis, on Thursday, 12/17.

Tell the NJ Legislature: we must make sure the final bill prioritizes + reinvests in communities hit hardest by prohibition.https://t.co/HZYkQVZfep

— ACLU of New Jersey (@ACLUNJ) December 11, 2020
The new bill includes Senate-supported provisions to allocate 70 percent of marijuana tax revenue to community reinvestment programs such as legal aid, workforce training and mentoring.
The Assembly secured a win as well, with negotiators agreeing to include the chamber's proposal to cap cannabis cultivation licenses at 37 for the first two years. Activists want no caps, as they feel it would limit minority participation in the industry. Microgrow licenses for businesses with 10 or fewer employees would be uncapped.
Tax revenue would also go toward public education and law enforcement training, in addition to covering administrative costs.
"This is a historic step forward for New Jersey that will put us in the forefront of the reform movement," Senate President Steve Sweeney (D) said in a press release. "We will now be able to move forward to correct social and legal injustices that have had a discriminatory impact on communities of color at the same time that marijuana is regulated and made legal for adults. This represents a significant change in public policy that will have a real-life impact on social justice, law enforcement and the state's economy."
Today we have approved historic legislation that will act to implement the public #referendum approved by #voters on adult-use marijuana in NJ. Taking efforts to establish this legalized system will put our state at the forefront of the #reform movement.https://t.co/Vd9d4bO9uO pic.twitter.com/puNGXPiPq7

— Steve Sweeney (@NJSenatePres) December 14, 2020
The legislation does not create a special category of licenses for equity business applicants and continues to criminalize the act of growing small amounts of marijuana at home for one's own consumption, which are points of contention for many legalization supporters.
In any case, the recent compromises between top lawmakers are clearing the path for floor votes, which are expected on Thursday. The Assembly is also expected to take up the separate bill to decriminalize marijuana possession on that day. The Senate approved it last month when it still had the psilocybin component attached.
In the meantime, the Assembly Appropriations Committee is set to vote on the revised legal sales implementation legislation on Tuesday.
After a deal was reached, Murphy, Sweeney, Assembly Speaker Craig Coughlin (D), Senate Judiciary Chairman Nicholas Scutari (D) and Assemblywoman Annette Quijano (D) released a joint statement saying the legislation "will accomplish our shared goals of delivering restorative justice and ensuring that the communities most impacted by the War on Drugs see the economic benefits of the adult-use cannabis market."
Last month, New Jerseyans voted overwhelmingly to legalize adult-use marijuana.

Today, I'm proud to announce an agreement with @NJSenatePres, @SpeakerCoughlin, @SenatorScutari, and @AnnetteQuijano on a framework for legalization to advance racial, social, and economic justice. pic.twitter.com/rpeqbyoMoT

— Governor Phil Murphy (@GovMurphy) December 4, 2020
Last night we agreed with the administration and other state leaders to provide the framework for the legalization of #marijuana. This #bill will deliver restorative justice & economic benefits to the communities most harmed by the #WaronDrugs. https://t.co/5Hy6NxcxwL pic.twitter.com/lj6MWh32Ea

— Steve Sweeney (@NJSenatePres) December 5, 2020
While the bill advanced on Monday, there was some debate during the hearing over provisions related to workplace and roadside drug testing. Several advocates also testified in favor of enhancing the legislation's social equity components.
"The cannabis legalization bill advanced by the Senate's Judiciary Committee today is testament to the hard work of advocates, community organizers, and faith leaders across New Jersey who fought to ensure that our state prioritizes reparations for communities of color as we launch this historic new cannabis market," Rev. Charles Boyer, founding director of Salvation and Social Justice, said in a press release.
"Although there are several more provisions we would like to see, we cannot understate how far this has come," he said. "While legislators initially tried to rush through a framework that perpetuated an oppressive status quo, today's bill includes powerful elements that will promote racial justice as we legalize cannabis statewide—including a social equity excise tax and 70 percent of the sales tax that will directly fund community programs in parts of the state devastated by the drug war and lifts the caps for licenses after two years."
At the hearing, Scutari emphasized the importance of passing this implementation legislation sooner rather than later.
He said failing to do so would mean that the state would "have a constitutional crisis like you've never seen before you're going to have the constitution saying it's legal," yet there would be no regulations. "We'll have shirked our responsibility to the public," he said.
Prior to the compromise deal, Sweeney and other Democratic senators released another cannabis-related constitutional amendment that would go before voters. If approved, it would ensure that a majority of tax revenue from marijuana sales would go to communities most affected by cannabis criminalization, shielding the funds from being moved to other programs during the state's annual budget process.
Meanwhile, as legislators work to advance the implementation bill, state Attorney General Gurbir Grewal (D) is directing prosecutors to adjourn most marijuana possession cases until at least January 25. The day after the referendum vote, he issued initial guidance to prosecutors, encouraging them to use discretion when it comes to cannabis offenses that will soon be codified as legal.
Meanwhile, the psilocybin bill that's advancing would not decriminalize the fungi, per se. But it would make low-level possession punishably by a maximum $1,000 fine and up to six months in jail, rather than three to five years of incarceration. An Assembly committee approved that chamber's version of the mushroom bill last week and it is set to receive a floor vote on Thursday.
Separately on Monday, the Senate Judiciary panel also approved legislation to revise "the restrictions that apply to ownership of or investment in a medical cannabis dispensary and other types of alternative treatment centers," according to a summary.
Feds Announce Plan To Continue Marijuana Manufacturing Monopoly, At Least For Now
Photo courtesy of Philip Steffan.