New Connecticut Marijuana Legalization Bill Details Draw Pushback From Equity Advocates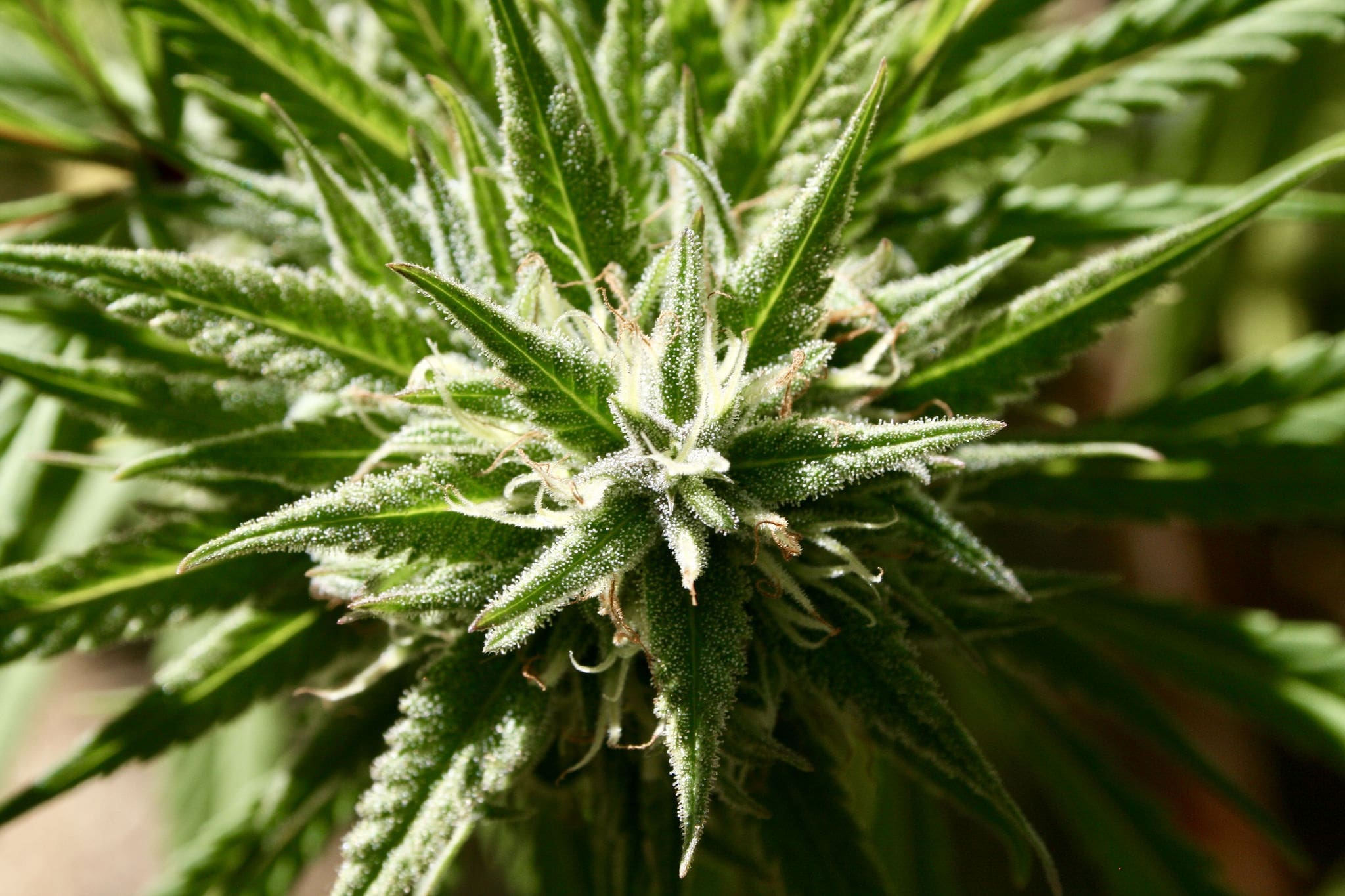 Details about a marijuana legalization bill that Connecticut lawmakers and the governor have been negotiating are starting to surface as leadership works to get it to the floor before the end of session next week—and some proposals dealing with social equity are raising eyebrows among advocates.
House Majority Leader Jason Rojas (D) has been asked about the status of discussions with Gov. Ned Lamont's (D) office at press briefings almost every day this week, and he's continually insisted that a deal is imminent. On Thursday he said "we stand in a pretty good place for drafting up language, getting to the final details on what is a very complicated and comprehensive bill."
"All the drafts are in place, and we're just waiting for that last sign-off on that remaining detail," he said.
Watch the majority leader give an update on marijuana legalization talks, starting around 23:00 into the video below:
The talks of late have centered on social equity provisions, but Rojas said negotiators are finding "common ground" on issues like ensuring that people most impacted by the drug war are able to participate in the market and setting aside tax revenue for community reinvestment.
In theory, that's exactly what advocates are looking for. But while legislative language has not yet been released, details about the social equity licensing elements of the legalization deal that CT Post reported on Wednesday are already proving contentious.
Specifically, advocates are taking issue with a proposal to make it so those who qualify as equity business applicants would have to partner up with existing medical cannabis firms in the state to learn the trade.
In order to obtain an adult-use license, the state's four current medical cannabis cultivators could pay a $2 million fee or a reduced payment if they enter into such equity partnerships.
Equity businesses would be defined as those that are owned by people who grew up or live in certain zip codes and who have annual income of less than $250,000. During negotiations, a proposal to give licensing priority to people who've faced drug convictions was abandoned, according to CT Post.
All new cultivators would consist of equity applicants, and to obtain a license they would have to pay a $3 million fee—a steep sum, the outlet reported. Existing marijuana companies that enter into partnerships with equity applicants would need to either put $500,000 into an equity fund or devote five percent of floor space and potentially five percent of profits to the partners.
Advocates say the requirement that upstart equity businesses would need to work with—and share profits with—existing big cannabis companies is a non-starter.
"The flagrant corruption happening here is something the entire nation should be worried about. My home state is considering removing people who were directly impacted from access to the equity programs, but adding multi-billion dollar companies instead," Jason Ortiz, executive director of Students for Sensible Drug Policy, told Marijuana Moment.
"It's astounding how far from really understanding this issue our majority leader seems to be," he said. "The people who are most impacted are the ones who got arrested, due to racist intent by white politicians and police officers. And now our majority leader wants to let wealthy white corporations dictate the terms of our equity programs? NO deal."
Here are some additional details about the forthcoming cannabis compromise legislation, according to CT Post: 
Growing up to six plants for personal use would be decriminalized initially and "could become fully legal within three years," according to the report. Rojas indicated on Thursday, however, that medical marijuana patients would be able to lawfully grow their own medicine.
The number of dispensaries is not specified in the bill and would be determined by market forces. New licenses would be awarded by lottery, and it's not clear when sales would begin.
The state's general sales tax of 6.35 percent would apply to cannabis, and additional excise taxes of about double that amount would also be added, with 80 percent of revenue from the latter going to a social equity fund and 20 percent being allocated for mental health and addiction services.
Testing labs would collect marijuana samples directly from cultivation facilities instead of allowing growers to choose samples to send in for testing.
Marijuana businesses would need to operate under "project labor agreements" to pay union-scale wages. They would also have to sign agreements with labor organizations under which workers would agree to binding arbitration for dispute resolution and would not have the right to go on strike.
Rojas acknowledged during Thursday's briefing that lawmakers need to work quickly in order to pass the reform before the end of session next week, but he gave only a vague response about when bill text might be released.
"Given that next Wednesday is our deadline, certainly in advance of Wednesday, but I'm certainly hoping within the next day for sure," he said.
After that point, the plan is to take the legislation up by the Senate, where the compromise language is expected to be incorporated into a legalization bill backed by the governor that's moved through two committees.
The measure may face pushback from progressive Democrats who has signaled that they feel legislative leaders and the governor are moving too quickly and sidestepping important social equity considerations.
Rep. Anne Hughes (D), cochair of the Progressive Caucus, told Marijuana Moment on Tuesday that "we want to do it right," and that may mean tackling the reform in a special session—an option opposed by leadership and the governor.
Asked for his latest thinking on the prospects of legalization passing before the end of the session next week, House Speaker Matt Ritter (D) seemed less optimistic on Tuesday than he has in recent briefings, stressing that the legislature still needs to deal with the budget.
"I don't know. You can't get them all right, but we're working through it. The majority leader is working hard, and I don't really know," he said. "The one thing the legislature does is the budget, and so until you get this wrapped up, it just puts a hold on so many other bills and so many other topics."
Ritter said last week that he feels there's a 57-43 chance that the legislation is approved, whereas he previously gave it a 50-50 chance. But it's uncertain whether he feels those odds have changed given the time restraints and pushback from Democratic members.
Meanwhile, the governor said recently that he and legislative leaders are having "good, strong negotiations," and there's "broad agreement" on policies concerning public health and safety. There's "growing agreement" with respect to using marijuana tax revenue to reinvest in communities disproportionately harmed by prohibition.
If a legalization measure isn't enacted this year, Lamont said last month that the issue could ultimately go before voters.
"Marijuana is sort of interesting to me. When it goes to a vote of the people through some sort of a referendum, it passes overwhelmingly. When it goes through a legislature and a lot of telephone calls are made, it's slim or doesn't pass," the governor said. "We're trying to do it through the legislature. Folks are elected to make a decision, and we'll see where it goes. If it doesn't, we'll probably end up in a referendum."
Ritter similarly said last year that if the legislature isn't able to pass a legalization bill, he will move to put a question on the state's 2022 ballot that would leave the matter to voters.
According to recent polling, if legalization did go before voters, it would pass.
Sixty-four percent of residents in the state favor legalizing cannabis for adult use, a survey from Sacred Heart University that was released last week found.
A competing legalization measure from Rep. Robyn Porter (D), which is favored by many legalization advocates for its focus on social equity, was approved in the Labor and Public Employees Committee in March.
Lamont, who convened an informal work group in recent months to make recommendations on the policy change, initially described his legalization plan as a "comprehensive framework for the cultivation, manufacture, sale, possession, use, and taxation of cannabis that prioritizes public health, public safety, and social justice."
But while advocates have strongly criticized the governor's plan as inadequate when it comes to equity provisions, Ritter said in March that "optimism abounds" as lawmakers work to merge proposals into a final legalization bill.
Rojas also said that "in principle, equity is important to both the administration and the legislature, and we're going to work through those details."
To that end, the majority leader said that working groups have been formed in the Democratic caucuses of the legislature to go through the governor's proposal and the committee-approved reform bill.
In February, a Lamont administration official stressed during a hearing in the House Judiciary Committee that Lamont's proposal it is "not a final bill," and they want activists "at the table" to further inform the legislation.
The legislature has considered legalization proposals on several occasions in recent years, including a bill that Democrats introduced last year on the governor's behalf. Those bills stalled, however.
Lamont reiterated his support for legalizing marijuana during his annual State of the State address in January, stating that he would be working with the legislature to advance the reform this session.
The governor has compared the need for regional coordination on marijuana policy to the coronavirus response, stating that officials have "got to think regionally when it comes to how we deal with the pandemic—and I think we have to think regionally when it comes to marijuana, as well."
He also said that legalization in Connecticut could potentially reduce the spread of COVID-19 by limiting out-of-state trips to purchase legal cannabis in neighboring states such as Massachusetts and New Jersey.
Illinois Continued Record-Breaking Marijuana Sales Streak In May, State Officials Report
Photo courtesy of Brian Shamblen.