Connecticut Marijuana Legalization Bill Could Go Before Senate Next Week, Top Lawmaker Says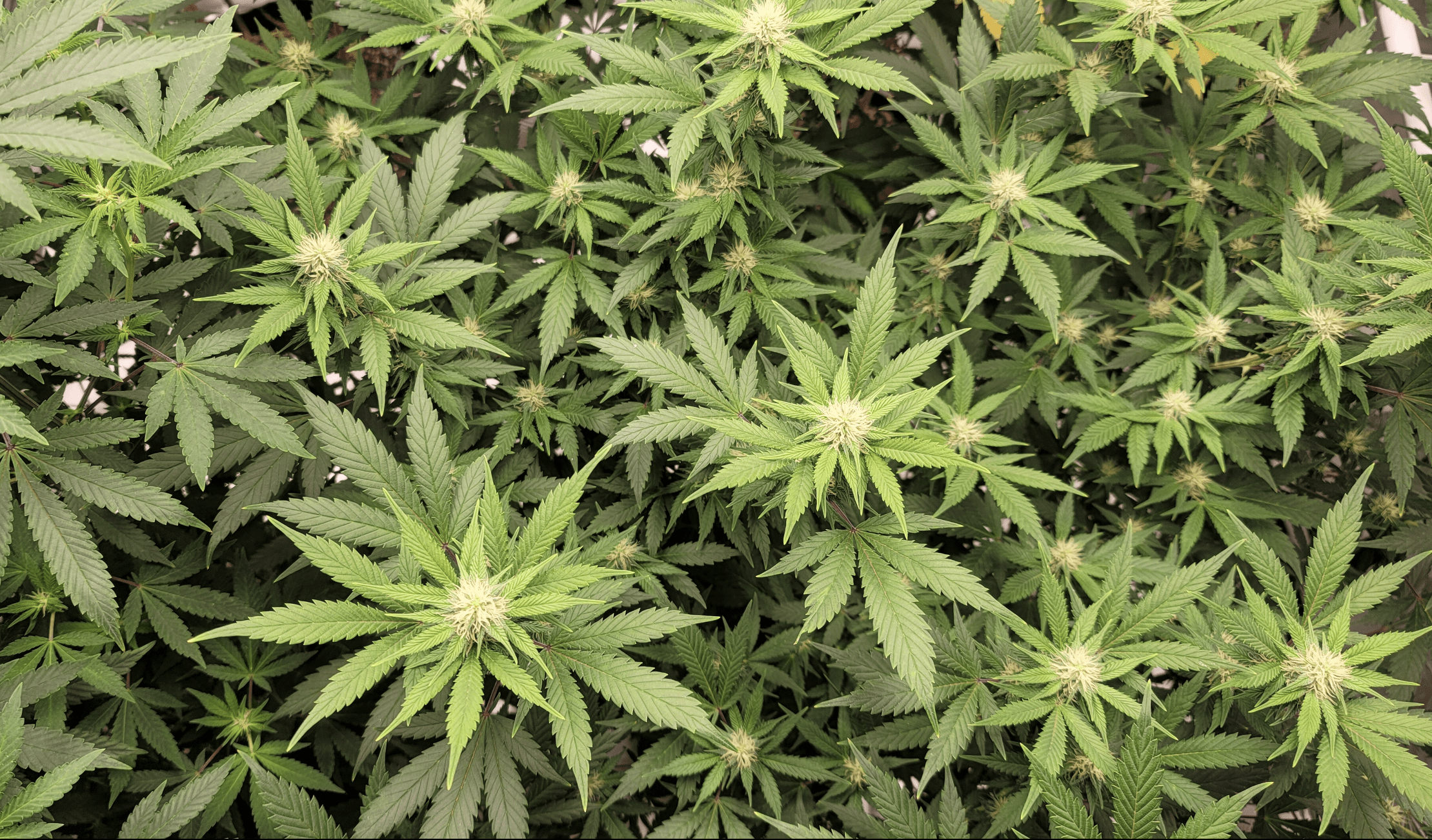 A top Connecticut lawmaker said on Tuesday that the legislature is aiming to wrap up negotiations with the governor's office on a bill to legalize marijuana by the week's end and then take it up in the Senate "early next week."
Gov. Ned Lamont (D) also said on Monday that there's consensus on a wide range of important issues in the reform legislation, but some details still need to be sorted out. Time is running out in the session, however, and the governor said he's not necessarily interested in taking the issue up in a special session.
To that end, negotiators will meet again on Tuesday, House Majority Leader Jason Rojas (D) said during a briefing.
"I feel good about us coming to an agreement before the end of this week," he said. "We met again last night and we're going to meet again today and continue chipping away at some of the details. I think some of the larger issues, there is pretty broad consensus."
He made similar remarks during an earlier briefing on Monday.
"We have some individual members within our caucus that we'd like to consult on those higher issues on," Rojas said. But the plan is to "finalize them and get ready to move forward and begin presenting it to the respective caucuses, doing a vote count and, hopefully, beginning in at least one chamber, in the Senate, we expect acting on it sometime next week."
Watch the discussion about a marijuana legalization deal, starting at 7:05 into the video below:
House Speaker Matt Ritter (D) added that his optimism about the prospects of passing the bill has increased based on conversations he's had with colleagues.
"I've sort of been struck by just having conversations as words gets out that the majority leader's working group is making progress with the governor's office—and I'm struck by the number of people who I thought were noes previously, or maybe who are kind of getting there," he said.
Ritter said that he now feels there's a 57-43 chance that the legislation is approved, whereas he previously gave it a 50-50 chance.
Negotiations with the governor's office have largely centered on social equity of late, and Rojas said the policy is about "ensuring that entrance of the marketplace is able to be accessed by communities and individuals who live in the communities who have been most impacted by the war on drugs."
"We've seen what happens in other states and how successful and lucrative it can be, and we want to ensure that there's a broad diversity of individuals who are able to enter that marketplace, start a business, create their own wealth and benefit from what will be a new marketplace," he said.
Meanwhile, the governor on Monday said he and legislative leaders are having "good, strong negotiations," and there's "broad agreement" on policies concerning public health and safety. There's "growing agreement" with respect to using marijuana tax revenue to reinvest in communities disproportionately harmed by prohibition.
Watch the governor discuss the marijuana legalization negotiations, starting at 40:25 in the video below: 
Lamont's chief of staff said ,"I know that there's going to be a time crunch—and we have been speaking to the legislative leaders about that—but we're getting closer to a bill that is acceptable to the governor and to the administration."
But with respect to that time crunch, the governor said on Tuesday that he doesn't want to rush the process and that calling a special session might not be the best way to approach this issue.
Legislative leaders would also like to avoid a special session, and that could be accomplished if they manage to quickly advance a finalized bill.
"If the governor would prefer avoid a special session, so would we," Rojas said. "I think our goal is to get this done before we adjourn on June 9, and that's that's the goal we're working towards. I'm not looking at special session yet, I'm focused on today and then tomorrow and before June 9."
DeVaughn Ward, senior legislative counsel at the Marijuana Policy Project, told Marijuana Moment that it's not just politically inconvenient to push the legislation to a special session—it would have a real-life impact on people who would continue to be criminalized over cannabis in the interim.
"A special session wouldn't be ideal, in my opinion, because in the meantime thousands of Connecticut residents will continue to be arrested and have their lives upended over cannabis and the state's market would lag behind others in the region costing Connecticut and its towns millions in revenue that could be used in a post-covid economic recovery," he said.
A bill to legalize marijuana for adult use that Lamont proposed as part of his budget cleared the Judiciary Committee last month after being amended by the panel. But if a legalization measure isn't enacted this year, the governor said earlier this month that the issue could ultimately go before voters.
"Marijuana is sort of interesting to me. When it goes to a vote of the people through some sort of a referendum, it passes overwhelmingly. When it goes through a legislature and a lot of telephone calls are made, it's slim or doesn't pass," the governor said. "We're trying to do it through the legislature. Folks are elected to make a decision, and we'll see where it goes. If it doesn't, we'll probably end up in a referendum."
Ritter similarly said last year that if the legislature isn't able to pass a legalization bill, he will move to put a question on the state's 2022 ballot that would leave the matter to voters.
According to recent polling, if legalization did go before voters, it would pass.
Sixty-four percent of residents in the state favor legalizing cannabis for adult use, a survey from Sacred Heart University that was released last week found.
A competing legalization measure from Rep. Robyn Porter (D), which is favored by many legalization advocates for its focus on social equity, was approved in the Labor and Public Employees Committee in March.
Lamont, who convened an informal work group in recent months to make recommendations on the policy change, initially described his legalization plan as a "comprehensive framework for the cultivation, manufacture, sale, possession, use, and taxation of cannabis that prioritizes public health, public safety, and social justice."
But while advocates have strongly criticized the governor's plan as inadequate when it comes to equity provisions, Ritter said in March that "optimism abounds" as lawmakers work to merge proposals into a final legalization bill.
Rojas also said that "in principle, equity is important to both the administration and the legislature, and we're going to work through those details."
To that end, the majority leader said that working groups have been formed in the Democratic caucuses of the legislature to go through the governor's proposal and the committee-approved reform bill.
In February, a Lamont administration official stressed during a hearing in the House Judiciary Committee that Lamont's proposal it is "not a final bill," and they want activists "at the table" to further inform the legislation.
The legislature has considered legalization proposals on several occasions in recent years, including a bill that Democrats introduced last year on the governor's behalf. Those bills stalled, however.
Lamont reiterated his support for legalizing marijuana during his annual State of the State address in January, stating that he would be working with the legislature to advance the reform this session.
The governor has compared the need for regional coordination on marijuana policy to the coronavirus response, stating that officials have "got to think regionally when it comes to how we deal with the pandemic—and I think we have to think regionally when it comes to marijuana, as well."
He also said that legalization in Connecticut could potentially reduce the spread of COVID-19 by limiting out-of-state trips to purchase legal cannabis in neighboring states such as Massachusetts and New Jersey.
Louisiana Marijuana Decriminalization Bill Advances To Senate Floor, One Step From Governor's Desk
Photo courtesy of Mike Latimer.