Connecticut Lawmakers Hold Hearing On Governor's Marijuana Legalization Bill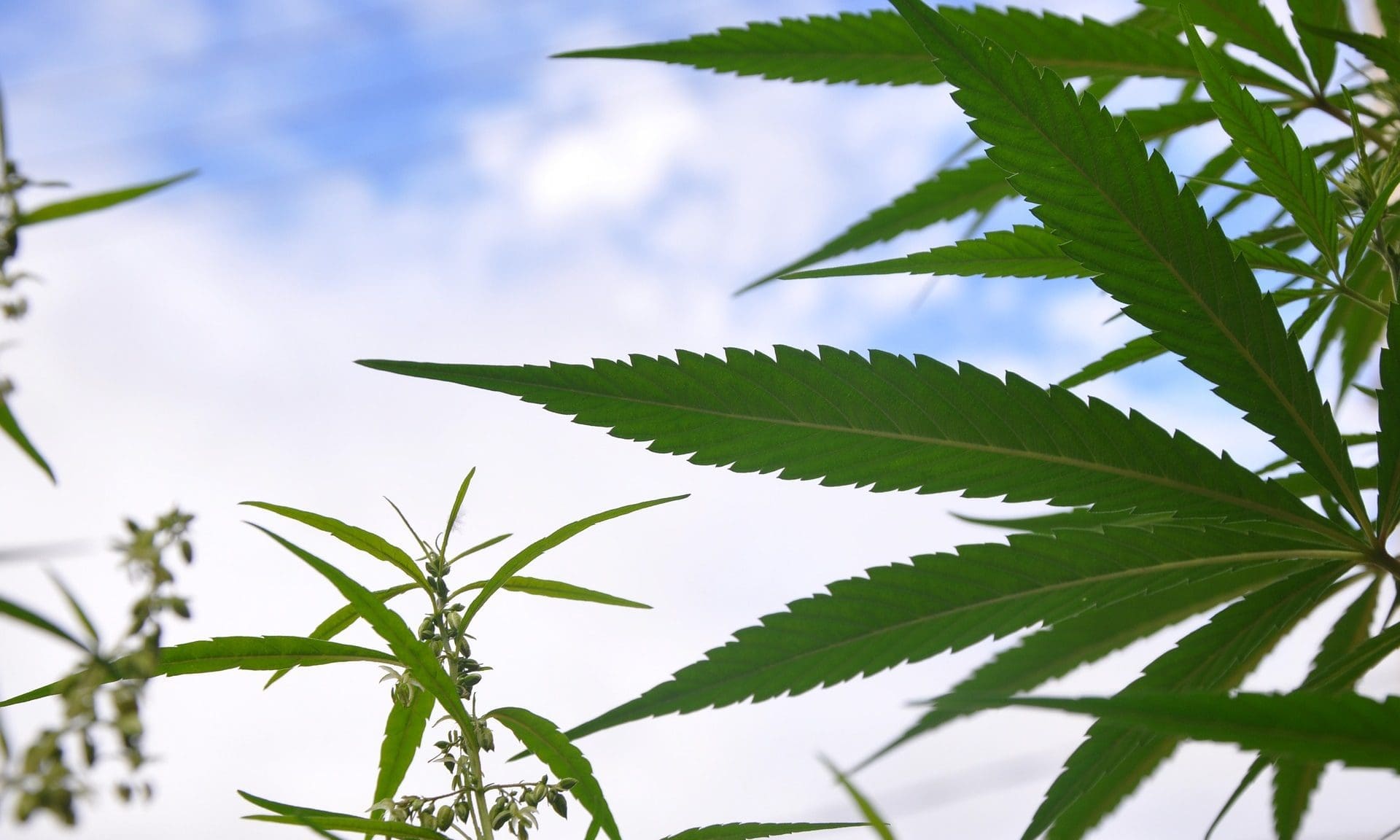 A key Connecticut committee held a lengthy hearing on Monday about a marijuana legalization bill that legislative leaders filed on behalf of Gov. Ned Lamont (D).
While the General Assembly's Judiciary Committee did not vote on the proposal during the meeting, the panel's discussion is the first step in what supporters hope will be a process that ends up in the state being one of the next to end cannabis prohibition this year.
Several top state officials testified in support of the legislation.
"We can't stick our heads in the sand. Cannabis will be increasingly available to the residents of Connecticut," Jonathan Harris, senior advisor to the governor, told lawmakers in opening remarks at the hearing, referring to the growing number of other states in the region that are legalizing marijuana. "We need to come together on how to most effectively protect our children and public health and safety."
If the bill is enacted, adults 21 and older could legally possess up to 1.5 ounces of marijuana. Regulators would establish a system of licensing for cannabis growers, retailers and other businesses. There would be a three percent tax on sales, and retailers and manufacturers would be taxed $1.25 per dry weight gram of cannabis flower. Part of the tax revenue would go toward communities disproportionately impacted by prohibition.
The bill contains other social equity provisions, including a mechanism for people with prior cannabis convictions to have their records expunged. A nine-member "Cannabis Equity Commission" would be directed to encourage "participation in the cannabis industry by persons from communities that have been disproportionately harmed by cannabis prohibition and enforcement." The commission would establish micro-licenses for cannabis retail and delivery operations, and would be charged with making recommendations on further restorative justice policies by January 1 of next year.
"SB16 puts equity front and center through the creation of an equity specific commission to deep dive into crafting an effective and actionable plan to undo the damage done by the racist war on drugs" Jason Ortiz, the Connecticut-based president of the Minority Cannabis Business Association (MCBA), told Marijuana Moment. "Creating that plan is what MCBA is here to do, and for that reason we support SB16."
In 2019, three separate bills containing components of a comprehensive cannabis legalization plan advanced in several committees but never received House or Senate floor votes before the session ended.
The governor, who also voiced support for legalization last year, renewed his call for cannabis legalization during his State of the State address last month and included funding in his budget proposal to support the hiring of government employees to help establish a regulatory framework for marijuana.
At a meeting in December, Lamont and governors from other neighboring states agreed to principles of a coordinated regional approach to marijuana legalization.
Miriam Delphim-Rittmon, commissioner of the Department of Mental Health and Addiction Services, said at the hearing that the legislation proposes a "thoughtful framework…that prioritizes public health, public safety and social justice."
DeVaughn Ward, senior legislative counsel for the Marijuana Policy Project, told Marijuana Moment that the state officials who testified at the hearing "are all confirming what we already know to be true—prohibition has been a failed policy and SB 16 represents a sensible, common sense approach to regulation in order to protect public health and safety and start to repair the harms caused by prohibition."
Under the bill, localities would be allowed to prohibit marijuana retail businesses or "establish reasonable restrictions regarding the hours and signage" for those operations, but they would not be able to ban delivery services from operating in their jurisdictions.
Most employers would be prohibited from requiring a drug test for cannabis metabolites as a condition of employment, and they wouldn't be able to otherwise discriminate against workers who use marijuana outside of the workplace.
"Cannabis is widely available in Connecticut today, and by legalizing and regulating it, we can implement stronger public health and safety standards. Any legislation legalizing cannabis must put a strong emphasis on equity and opportunity for communities that have borne a disproportionate burden of the war on drugs, and this legislation establishes a framework to do that," Hartford Mayor Luke Bronin (D) said at a press conference ahead of the hearing. "With multiple states in New England already regulating legal cannabis, it's time for Connecticut to move forward with a responsible regime for legalization and regulation."
If the bill is enacted, regulators would be charged with studying and making recommendations on several additional policy areas. For example, they would weigh in on whether home cultivation of marijuana and on-site consumption areas should be allowed. They would also examine the issue of state-run marijuana retail operations.
Existing registration fees for medical cannabis patients would be eliminated under the measure.
The Judiciary Committee may vote in the coming weeks on amendments or a potential substitute version of the legislation, after which point it will move to the Senate floor—though it is possible that lawmakers will refer the bill to other panels prior to a vote by the full body.
GOP Congressman Falsely Claims Marijuana Can Be Legally Consumed In Public In 'Many States'
This story has been updated with a revised statement from Bronin to replace an earlier version misattributed to him in a press release.
Photo courtesy of Max Pixel.
Federal Judge Gives Arkansas Marijuana Legalization Activists A Boost With Signature Gathering Ruling
Activists behind a marijuana legalization initiative in Arkansas are seeing glimmers of hope that they will be able to qualify for the November ballot despite serious setbacks caused by the coronavirus pandemic.
A federal judge ruled on Monday that the secretary of state must accept signatures that were not collected in-person or notarized, as has been required by existing policy, because of excessive burdens that imposes on campaigns amid the health crisis. Legalization advocates say the temporary injunction, which comes before a final ruling, gives them confidence their measure can qualify ahead of a July 3 deadline to submit signatures.
Now people can download, print and mail in signed petitions—significantly bolstering the chances the legal cannabis campaign can make up for the petitioning deficit created by stay-at-home orders and social distancing requirements enacted due to the COVID-19 outbreak.
In the April lawsuit that brought about the federal injunction (which was not filed by legalization activists but by another initiative campaign), plaintiffs also made the case that full-scale electronic signature gathering should be permitted. U.S. District Judge P. K. Holmes empathized with that request in his order, noting that in many scenarios outside the ballot process, officials have recognized the validity of digitally signed documents—including in legal proceedings he oversees.
"It is not that electronic signatures cannot similarly be determined to be genuine. In fact, electronic signatures are commonplace and accepted for all manner of official business, and not only by the State, but by this Court," he said. "Counsel for Plaintiffs and the Secretary of State electronically signed the briefing on this very motion, and the Court has electronically signed this opinion and the order."
However, the judge said there must be a balance that takes into account the state's interest in ensuring the validity of signatures and so he's doubtful the final ruling will provide for digital signatures.
In any case, the court's temporary injunction bodes well for the marijuana reform campaign, Arkansans for Cannabis Reform, which says it was on the path to qualifying before in-person signature gathering was suspended. Melissa Fults, executive director of the group, told Marijuana Moment in a phone interview on Wednesday that she's confident the new policies will help the initiative get placed before voters.
"I am still confident. We're going to give a hard push these next four-and-a-half weeks—hoping and praying that we get signatures and get them turned in and get on the ballot," she said. "And I think it'll pass once it gets on the ballot."
Arkansas voters approved a medical cannabis ballot measure in 2016.
As the state begins the process of reopening, Fults said the campaign will also be engaging in limited in-person collection with enhanced safety mechanisms in place, as well as "drive by" gathering for people to sign the initiative from their vehicles.
In order to make the ballot, the group needs to submit about 90,000 valid signatures from registered voters by July 3. Fults said they've collected roughly 20,000 so far, and so these last five weeks will prove critical.
Under the proposal, adults 21 and older would be able to purchase and possess up to four ounces of cannabis flower and grow up to six plants and six seedings.
A minimum of one dispensary must be licensed per county, and there must be at least 30 shops per congressional district.
Tax revenue from marijuana sales would first go toward implementation. After that, 60 percent would be used to fund public pre-K and after school programs and 40 percent would fund the operations of the University of Arkansas for Medical Sciences.
Another campaign that was working to put cannabis legalization on the state's ballot told the Arkansas Democrat Gazette on Tuesday that it is ending its effort for the year and will shift its focus to 2022. An Arkansas True Grass spokesperson said "we weren't able to do any of our spring events" because of the virus, leaving them without an opportunity to qualify.
Here's a status update on other drug policy reform efforts throughout the country: 
Activists in Montana and Nebraska have resumed signature gathering with new safety measures in place for campaigns to legalize adult-use marijuana and medical cannabis, respectively.
In Arizona, the organizers of a legalization effort asked the state Supreme Court to instruct the secretary of state to allow people to sign cannabis petitions digitally using an existing electronic system that is currently reserved for individual candidates seeking public office. That request was denied but in March the campaign expressed optimism that they had amassed enough signatures to qualify anyway.
Separate Oregon campaigns to decriminalize drug possession while significantly expanding substance misuse treatment and to legalize psilocybin mushrooms for therapeutic purposes recently submitted more than enough raw signatures to qualify for ballot access, though they must still be verified.
Activists in Washington State are continuing to work on a drug decriminalization and treatment measure.
Washington, D.C. activists behind a psychedelics decriminalization campaign are more confident that they will be able to make the ballot after the District Council voted in favor of a series of changes to signature gathering protocol.
A federal judge recently ordered Ohio officials to accept electronic signature submissions to place local marijuana decriminalization measures on the ballot—a decision that could potentially have positive implications for a statewide legalization campaign in the works.
California activists had hoped to get a measure to legalize psilocybin on the state's November ballot, but the campaign stalled out amid the coronavirus pandemic.
A California campaign seeking to amend the state's cannabis law asked for a digital petitioning option, but state officials haven't signed on.
A campaign to legalize cannabis in Missouri officially gave up its effort for 2020 due to signature collection being virtually impossible in the face of social distancing measures.
North Dakota activists said they plan to continue campaign activities for a marijuana legalization initiative, but it's more likely that they will seek qualification for the 2022 ballot.
Idaho medical cannabis activists announced that they are suspending their ballot campaign, though they are still "focusing on distributing petitions through online download at IdahoCann.co and encouraging every volunteer who has downloaded a petition to get them turned in to their county clerk's office by mail, regardless of how many signatures they have collected."
Prior to the COVID-19 outbreak and stay-at-home mandates, measures to legalize marijuana for medical and recreational purposes qualified for South Dakota's November ballot.
The New Jersey legislature approved putting a cannabis legalization referendum before voters as well.
And in Mississippi, activists gathered enough signatures to qualify a medical cannabis legalization initiative for the ballot—though lawmakers also approved a competing (and from advocates' standpoint, less desirable) medical marijuana proposal that will appear alongside the campaign-backed initiative.
Read the federal judge's order on Arkansas signature gathering below: 
20-5070 Miller Et Al v. Thu… by Marijuana Moment on Scribd
Scientists And Veterans File Lawsuit Challenging DEA's Marijuana Rescheduling Denials
Scientists And Veterans File Lawsuit Challenging DEA's Marijuana Rescheduling Denials
The Drug Enforcement Administration (DEA) is facing yet another marijuana-related lawsuit—and this time, researchers and veterans are challenging the agency's denial of prior cannabis rescheduling requests.
The Scottsdale Research Institute (SRI) filed suit last week in the U.S. Ninth Circuit Court of Appeals, asking for a review of DEA's scheduling determinations in 2020, 2016 and 1992. In all cases, the agency denied the petitions, citing statutory obligations to maintain the status of cannabis as a Schedule I drug under the Controlled Substances Act.
Petitioners are taking exception to the basis of those denials, raising questions about DEA's reliance on scheduling standards that they feel are arbitrary and misinterpret federal law. In particular, they are seeking reviews of the agency's claims that marijuana must be strictly scheduled because, the government has claimed, it has no currently accepted medical value and has not been proven to be safe.
They also argue that another statutory policy DEA says necessitates marijuana being strictly controlled is unconstitutional.
"The reason we're filing this is because, ultimately, the research has been impeded," Matt Zorn, an attorney representing SRI in the case, told Marijuana Moment. "We're trying to get the administration to remove those roadblocks."
In terms of valid therapeutic value, the agency has said there are five criteria that a substance must meet, including the reproducibility of the drug, the existence of controlled studies establishing safety and efficacy and "whether the drug is not accepted by qualified experts."
Lawyers representing SRI argued in a filing that the test "has no basis in the statute, is contrary to the statutory text, structure, history, and purpose, departs from the original understanding of the statute and rests on flawed and outdated case law."
Further, they said DEA's determination that there's a "lack of accepted safety for use of marijuana under medical supervision" is wrong because it "misconstrues the statute and is arbitrary, capricious, and contrary to law because the agency has improperly imported a clinical efficacy requirement."
In its past denials of rescheduling petitions, the agency has asserted that marijuana can only be placed in either Schedule I or II. But the attorneys said the statute justifying that determination is "an unconstitutional delegation of legislative authority" that "violates core separation of powers principles" by granting the attorney general authority to schedule drugs on his or her discretion based on an interpretation of international treaty obligations.
"[T]he statute outsources regulatory power to create domestic criminal law to international organizations and subordinates domestic law to treaty obligations, conventions, and protocols," the suit states. "Then, it entrusts the Attorney General, a member of the executive branch, to execute non-self-executing international treaty obligations, providing him no intelligible principle, instructions, standards, or criteria whatsoever against which to measure what 'he deems most appropriate.' This is unconstitutional."
Stephen Zyskiewicz, who filed the handwritten 2020 rescheduling petition that is central to the new suit's claims, is not a party to the case. Instead, several military veterans, as well as SRI and its principal investigator Sue Sisley, are the plaintiffs.
"Marijuana's schedule I status and DEA's determinations hinder SRI's clinical research—the very clinical research that DEA requires under its unlawful interpretation of 21 U.S.C. § 812(b)(1)(B) to consider removing marijuana from schedule I—in several key respects," the lawsuit states. For example, the scheduling status has meant that "SRI has had to delay FDA-approved clinical trials to investigate the safety and efficacy of smoked marijuana in treating breakthrough pain in terminal cancer patients."
This isn't SRI's first time taking the feds to court over their marijuana decisions. The institute, which is among several dozen applicants to become a federally authorized manufacturer of cannabis for research purposes, successfully forced DEA to issue an update on the status of their application processing and then got the Justice Department to hand over a "secret" memo that DEA allegedly used to justify a delay in deciding on those proposals.
"What has been animating all of these lawsuits is that we can't get the research done," Zorn said. "The ideal result is that we stop filing lawsuits and the administration decides it wants to support cannabis research. But until that happens, we'll be in the courts."
Meanwhile, a public comment period recently ended for proposed rules that DEA published as part of its attempt to expand the number of authorized cannabis manufacturers. Many advocates made the case that marijuana research should not be the purview of DEA at all and should instead be handled by a federal health agency.
DEA could also find itself being challenged over its marijuana scheduling decisions in the U.S. Supreme Court in a separate case. After an appeals court dismissed a lawsuit because the plaintiffs said they wouldn't push for rescheduling through administrative channels, attorneys in the case said they will soon request that the nation's highest court take it up.
Read the new lawsuit challenging DEA's marijuana rescheduling denials below: 
SRI Suit DEA by Marijuana Moment on Scribd
Former Attorney General, Lawmakers And Police Leaders Call For Federal Marijuana Legalization Waivers
Photo by Aphiwat chuangchoem.
USDA Approves Hemp Plans For U.S. Virgin Islands And Four Indian Tribes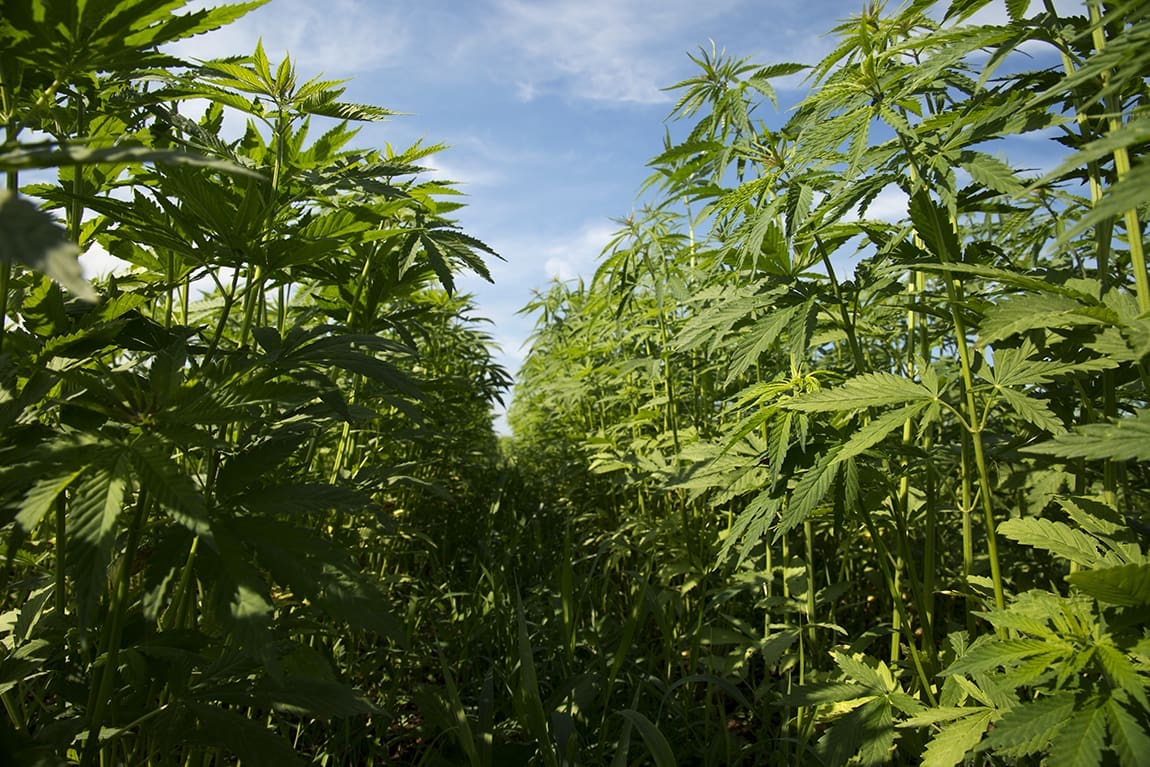 The U.S. Department of Agriculture (USDA) announced on Wednesday that it has approved hemp regulatory plans from a U.S. territory and four additional Indian tribes.
The U.S. Virgin Islands is the first territory to have its proposal accepted. USDA also signed off on plans from the Cheyenne River Sioux Tribe, Chippewa Cree Tribe, Lac Courte Oreilles Band of Lake Superior Chippewa Indians and Red Lake Band of Chippewa Indians.
That brings the total number of approved plans across states, territories and tribes to 47.
USDA has been signing off on hemp plans on a rolling basis since the crop and its derivatives were federally legalized under the 2018 Farm Bill. Earlier this month, Massachusetts joined the list of states where proposed regulations for hemp have been approved.
The department said in a new notice that it "continues to receive and review hemp production plans from states and Indian tribes."
While the agency released an interim final rule for a domestic hemp production program last year, industry stakeholders and lawmakers have expressed concerns about certain policies it views as excessively restrictive.
USDA announced in February that it will temporarily lift two provisions that the industry viewed as problematic. Those policies primarily concern testing and disposal requirements. The department declined to revise the THC limit, however, arguing that it's a statutory matter that can't be dealt with administratively.
Agriculture Secretary Sonny Perdue has said on several occasions that the Drug Enforcement Administration influenced certain rules, adding that the narcotics agency wasn't pleased with the overall legalization of hemp.
Meanwhile, the Food and Drug Administration (FDA) is still in the process of developing regulations for CBD. It sent an update on its progress to Congress in March, explaining that the agency is actively exploring pathways to allow for the marketing of the cannabis compound as a dietary supplement and is developing enforcement discretion guidance.
An FDA public comment period was reopened indefinitely for individuals to submit feedback on CBD regulations.
Amid the coronavirus pandemic, hemp industry associations pushed for farmers to be able to access to certain COVID-19 relief loans—a request that Congress granted in the most recent round of coronavirus legislation.
However, USDA said last week that hemp farmers are specifically ineligible for its Coronavirus Food Assistance Program. While the department initially said it would not reevaluate the crop's eligibility based on new evidence, it removed that language shortly after Marijuana Moment reported on the exclusion.
Hemp farmers approved to produce the crop do stand to benefit from other federal loan programs, however. The department recently released guidelines for processing loans for the industry.
Louisiana Senate And House Both Approve Significant Medical Marijuana Expansion
Photo courtesy of Brendan Cleak.