Connecticut Marijuana Legalization Deal In Question Following Progressive Pushback As Session's End Nears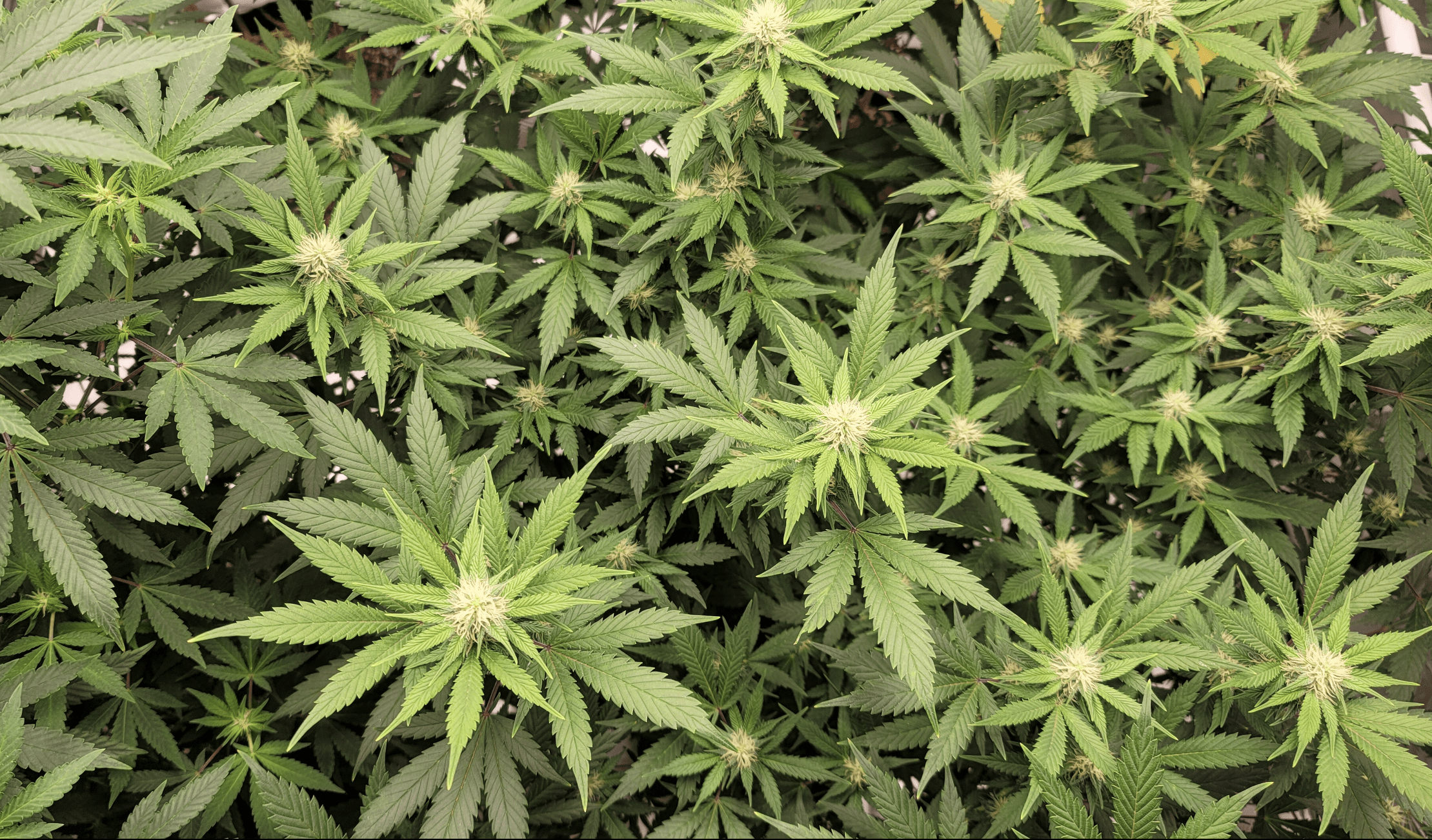 As top Connecticut lawmakers work to wrap up negotiations for an expedited vote on a marijuana legalization bill with the end of the session looming, progressive Democrats are tempering expectations about the timeline and insisting that any finalized proposal must comprehensively address social equity.
House Majority Leader Jason Rojas (D) said on Tuesday that leadership hopes to finalize the legislation by Tuesday, with a vote in the Senate possible "later this week."
Gov. Ned Lamont's (D) office and lawmakers have been frequently meeting to negotiate the details of the reform proposal. But time is running short, with the end of the session coming on June 9, and neither the governor nor leadership are particularly interested in coming back to tackle the issue in a special session.
If progressives are going to get on board, however, extra time may be needed. An initial caucusing of members late last week resulted in pushback, as lawmakers said they did not want to sign on to legalization in concept without seeing actual legislative text to ensure that it effectively addresses the harms of the drug war.
"We really have to see some of the sticking points around the equity, around expungement, around members of the community that have been impacted by this war on drugs, having access to seed-to-sale economic opportunity and also home grow," Rep. Anne Hughes (D), cochair of the Progressive Caucus, told Marijuana Moment in a phone interview on Tuesday. "We either end prohibition on cannabis or we don't."
"I keep saying, I think the governor's team is all about how much racism do we get to keep in this scenario?" she said, referencing policies that her caucus feel do not adequately address the harms of the drug war. "It's like, no, we want to do it right."
Last week, the legislature's joint Appropriations Committee approved a legalization bill backed by Lamont—the second panel to advance it since its introduction. The action action sets up the bill for floor action, though the plan is to amend it there to reflect whatever deal negotiators ultimately arrive at.
Rojas said on Tuesday that "we're looking to finalize, wrap up language on the remaining items that are there" by the day's end.
"I was in contact with individuals over the weekend just trying to address any individual concerns that a member might have," Rojas said. "In speaking with members, there's a lot of maybes about whether they're gonna vote yes or no on it—and we can't really get that answer until we get the final language and are able to present to them a complete package of what a regulated, adult-use cannabis system would look like in a state of Connecticut."
Watch legislative leaders talk about the state of marijuana legalization negotiations, starting around 9:50 into the video below:
Hughes told Marijuana Moment that "the governor wants it bad, and we want it right."
Adding to the challenge is the fact that lawmakers are still working to tackle a number of other policy priorities, including those concerning health care and unemployment benefits that have been held over due to the coronavirus pandemic.
"There's a big backlog of really important, critical stuff," she said. "This is important, but it's important we get it right."
Asked for his latest thinking on the prospects of legalization passing before the end of the session next week, House Speaker Matt Ritter (D) seemed less optimistic on Tuesday than he has in recent briefings, stressing that the legislature still needs to deal with the budget.
"I don't know. You can't get them all right, but we're working through it. The majority leader is working hard, and I don't really know," he said. "The one thing the legislature does is the budget, and so until you get this wrapped up, it just puts a hold on so many other bills and so many other topics."
Ritter said last week that he feels there's a 57-43 chance that the legislation is approved, whereas he previously gave it a 50-50 chance. But it's uncertain whether he feels those odds have changed given the time restraints and pushback from Democratic members.
Negotiations with the governor's office have largely centered on social equity of late, and Rojas said the policy is about "ensuring that entrance of the marketplace is able to be accessed by communities and individuals who live in the communities who have been most impacted by the war on drugs."
Meanwhile, the governor said recently that he and legislative leaders are having "good, strong negotiations," and there's "broad agreement" on policies concerning public health and safety. There's "growing agreement" with respect to using marijuana tax revenue to reinvest in communities disproportionately harmed by prohibition.
If a legalization measure isn't enacted this year, Lamont said last month that the issue could ultimately go before voters.
"Marijuana is sort of interesting to me. When it goes to a vote of the people through some sort of a referendum, it passes overwhelmingly. When it goes through a legislature and a lot of telephone calls are made, it's slim or doesn't pass," the governor said. "We're trying to do it through the legislature. Folks are elected to make a decision, and we'll see where it goes. If it doesn't, we'll probably end up in a referendum."
Ritter similarly said last year that if the legislature isn't able to pass a legalization bill, he will move to put a question on the state's 2022 ballot that would leave the matter to voters.
According to recent polling, if legalization did go before voters, it would pass.
Sixty-four percent of residents in the state favor legalizing cannabis for adult use, a survey from Sacred Heart University that was released last week found.
A competing legalization measure from Rep. Robyn Porter (D), which is favored by many legalization advocates for its focus on social equity, was approved in the Labor and Public Employees Committee in March.
Lamont, who convened an informal work group in recent months to make recommendations on the policy change, initially described his legalization plan as a "comprehensive framework for the cultivation, manufacture, sale, possession, use, and taxation of cannabis that prioritizes public health, public safety, and social justice."
But while advocates have strongly criticized the governor's plan as inadequate when it comes to equity provisions, Ritter said in March that "optimism abounds" as lawmakers work to merge proposals into a final legalization bill.
Rojas also said that "in principle, equity is important to both the administration and the legislature, and we're going to work through those details."
To that end, the majority leader said that working groups have been formed in the Democratic caucuses of the legislature to go through the governor's proposal and the committee-approved reform bill.
In February, a Lamont administration official stressed during a hearing in the House Judiciary Committee that Lamont's proposal it is "not a final bill," and they want activists "at the table" to further inform the legislation.
The legislature has considered legalization proposals on several occasions in recent years, including a bill that Democrats introduced last year on the governor's behalf. Those bills stalled, however.
Lamont reiterated his support for legalizing marijuana during his annual State of the State address in January, stating that he would be working with the legislature to advance the reform this session.
The governor has compared the need for regional coordination on marijuana policy to the coronavirus response, stating that officials have "got to think regionally when it comes to how we deal with the pandemic—and I think we have to think regionally when it comes to marijuana, as well."
He also said that legalization in Connecticut could potentially reduce the spread of COVID-19 by limiting out-of-state trips to purchase legal cannabis in neighboring states such as Massachusetts and New Jersey.
Nevada Bill To Legalize Marijuana Consumption Lounges Heads To Governor's Desk
Photo courtesy of Mike Latimer.