Mexican Supreme Court Grants Marijuana Legalization Deadline Extension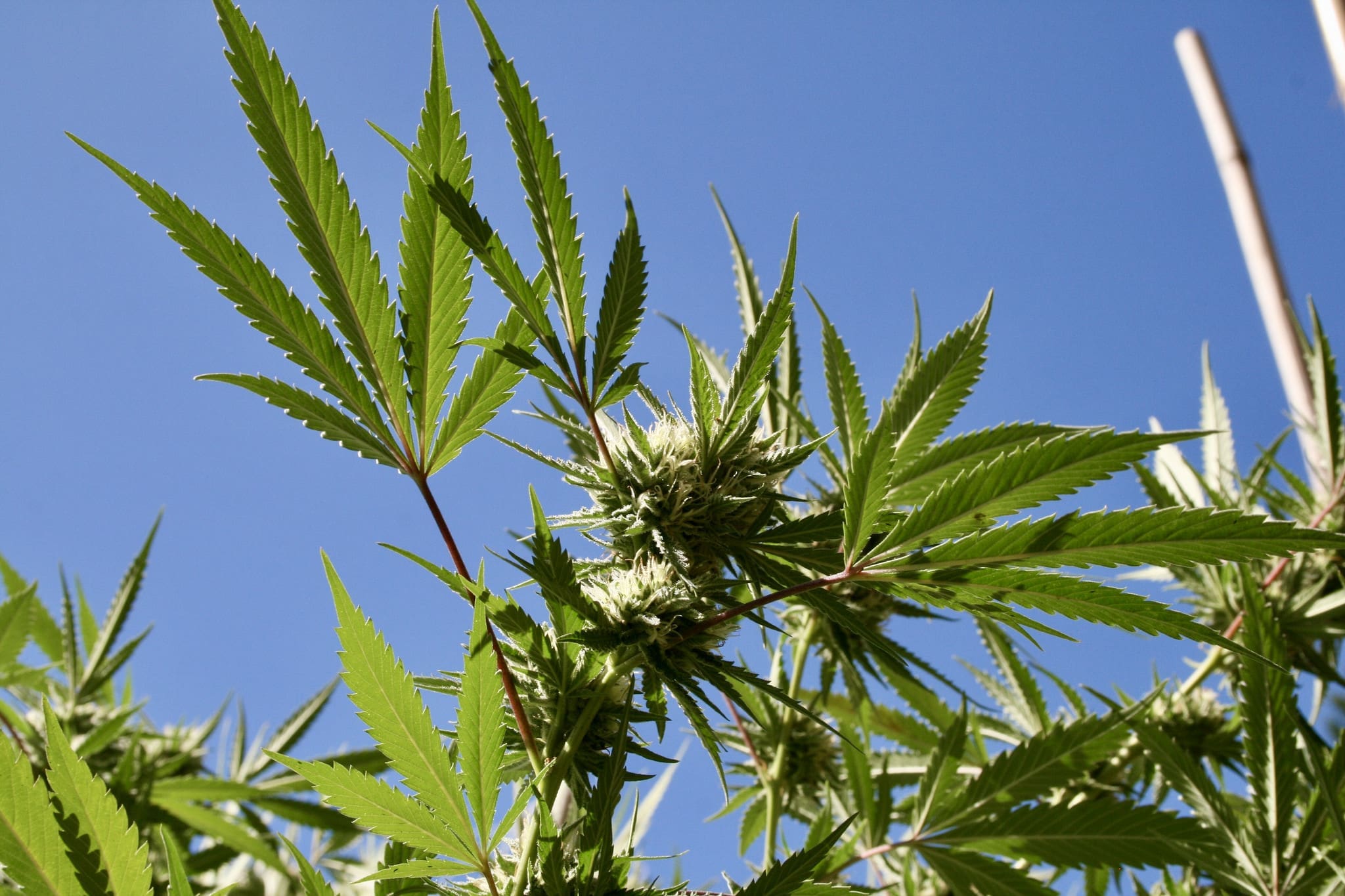 Just days before the one-year anniversary of a Mexican Supreme Court ruling that deemed the country's prohibition of personal use or cultivation of marijuana unconstitutional, the judicial body granted an extension of a deadline it imposed on lawmakers to change the policy.
The legislature now has until April 30, 2020 to pass reform legislation, whereas the previous mandate required action by Thursday.
The extension, formally granted on Tuesday but publicized on Friday, means the Senate will have additional time to parse out a legalization bill that was submitted last week by several committees. Following the committee action, Senate leaders initially said the chamber would begin debate on the legislation this week.
But that didn't pan out, with the leader of the ruling MORENA party in the Senate citing "unprecedented" lobbying on the part of outside interests as the reason. There were concerns about multinational cannabis corporations entering the legal space and monopolizing the industry. At the same time, civil liberties-minded reform advocates also complained about restrictive policies in committees's bill with respect to caps on the number of plants that could be cultivated, for example.
Likely anticipating that any debate and vote on the wide-ranging legalization legislation wouldn't wrap up before the October 31 Supreme Court deadline, lawmakers submitted a request for an extension on Tuesday. The court approved, stating that the circumstances are "exceptional and unique" and that they took into account "the complexity of the matter."
😱la @SCJN ha otorgado una prórroga hasta el 30 de abril 2020 para aprobar una iniciativa en las DOS cámaras – recordemos que siempre lo podrían pasar antes, con los cambios que estamos exigiendo! ¡Ojalá podamos celebrar en 4.20.20! https://t.co/duoxFCNqQg

— Zara Snapp (@zarasnapp) November 1, 2019
Beyond allowing adults 18 and older to use, possess and purchase cannabis from licensed retailers, as well as cultivate up to four plants for personal use, the legislation approved by the committees last week also covered social equity by requiring 20 percent of licensees to be from economically disadvantaged people, and it outlined provisions providing for testing and quality control.
The policies were drawn from various bills that lawmakers have submitted since the Supreme Court ruling. They were also informed by a series of events the Senate organized to solicit public input on reform proposals, including a panel led by a former White House drug czar.
With an extra six months to act on reform legislation, it's possible that the Senate will consider additional bills such as one filed by the Senate Health Committee this week. Reform advocates pointed to several provisions of the new legislation that they feel represents improvement from the previously released proposal that was set to receive a vote.
For example, the Health Committee's version allows for cultivation of up to six plants and possession of up to 30 grams.
En el nuevo #DictamenCannabis aumenta el número de plantas que se puede sembrar a 6 pic.twitter.com/gm6aowQBTh

— Cannabis Libre (@CannabisLibreMx) November 1, 2019
En #NuevoDictamenCannabis aumenta la cantidad que se puede portar a 30 gramos. pic.twitter.com/FwOEeRk2Jh

— Cannabis Libre (@CannabisLibreMx) November 1, 2019
It maintains a ban on edibles and THC-infused beverages for recreational purposes, however.
Continúa la prohibición de productos comestibles y bebibles de Cannabis #NuevoDictamenCannabis pic.twitter.com/61qLe415Tj

— Cannabis Libre (@CannabisLibreMx) November 1, 2019
While it's evident that the Senate is not yet in consensus about what legalization should look like in Mexico, leaders insist that they are close. Sen. Ricardo Monreal of the MORENA party, who originally said that a vote would come by the end of last month, has amended his estimated timeline and said it should come in the first couple weeks of November. It's not clear if he'll extend that further now that the Supreme Court has given ample time for legislative action.
If approved by the Senate, the legislation would head to the Chamber of Deputies and then to the president's desk.
Key Mexican Lawmaker Proposes Legalizing All Drugs To Combat Cartel Violence
Photo courtesy of Brian Shamblen.
AOC Blasts Biden's 'Reagan-Era' Marijuana Talking Points
Former Vice President Joe Biden's suggestion that cannabis could be a gateway drug was "risky" and a "Reagan-era talking point," Rep. Alexandria Ocasio-Cortez (D-NY) said in an interview with Marijuana Moment on Tuesday.
While the congresswoman said she acknowledged that "there are folks, when it comes to the marijuana issue, that have a wide range of opinions within the Democratic party," she also feels that "we have moved on as a country" on the need to end cannabis prohibition.
"These are Reagan-era talking points that were behind one of the worst and most shameful phases of American policy, which is mass incarceration," Ocasio-Cortez said, referencing the former Republican president's anti-drug crusade that largely relied on fear-mongering and campaigns such as "Just Say No."
"That rhetoric is rhetoric of mass incarceration. The only thing that marijuana, due to the failures of U.S. policy, is a gateway to is our mass incarceration system."
"That needs to end, marijuana needs to be legalized, drugs need to be decriminalized for consumption," she said. "These are very simple issues of public health."
The congresswoman first voiced support for decriminalizing all drugs in a tweet on Sunday; she previously called for decriminalizing the consumption of psychedelics alone in a video taped for activists at a drug policy reform conference earlier this month.
Biden, who played a central role in enacting punitive drug laws during his time in the Senate, has been sharply rebuked by reform advocates after he said on Saturday that "there's not nearly been enough evidence that has been acquired as to whether or not [cannabis] is a gateway drug" and that he wanted to see more debate on the issue "before I legalize it nationally."
Sens. Bernie Sanders (I-VT) and Kamala Harris (D-CA), both presidential candidates, also seemed to criticize Biden, implicitly contrasting his comments with their respective plans to end federal marijuana prohibition. Entrepreneur Andrew Yang told CNN that he thinks "Joe actually will end up evolving on this issue over time if he sees the same evidence that I have."
Ocasio-Cortez, in the new interview with Marijuana Moment, said she feels as if "any person who has had, like me, family, friends, neighbors that have been stopped, frisked, incarcerated and trapped in this system would know how risky of a statement that is," referring to Biden's "gateway drug" comments.
She also weighed in on the debate over what kind of marijuana reform legislation should be pursued in Congress, as the House Judiciary Committee prepares to mark up legislation from Chairman Jerrold Nadler (D-NY) that would federally deschedule cannabis and address social equity issues.
While some have voiced concerns that pursuing a wide-ranging legalization bill—as opposed to something more narrowly tailored and states' rights-focused—will slow down the reform process given the current makeup of the Senate, the congresswoman said that with "matters of justice, it's not about slowing it down, it's about doing it right."
"The problem is that if we don't pass a bill with the social elements inside it then we compound on the racial wealth gap, we compound on the same folks who got rich off of private prisons are going to turn around, invest those profits into legal marijuana and we're going to have the same economic discrimination that we had," she said.
"If we just pass the financial piece, it's just going to be another Wall Street market that's going to exploit people so we can't go down that road," she added, referencing a House-passed bill that would protect banks that service marijuana businesses from being penalized by federal regulators.
Aaron Houston contributed reporting for this story from Washington, D.C.
Marijuana Legalization Will Get A Floor Vote This Congress, Key Chairman Predicts
Virginia Marijuana Decriminalization Bill Filed For 2020 After Democrats Reclaim Legislature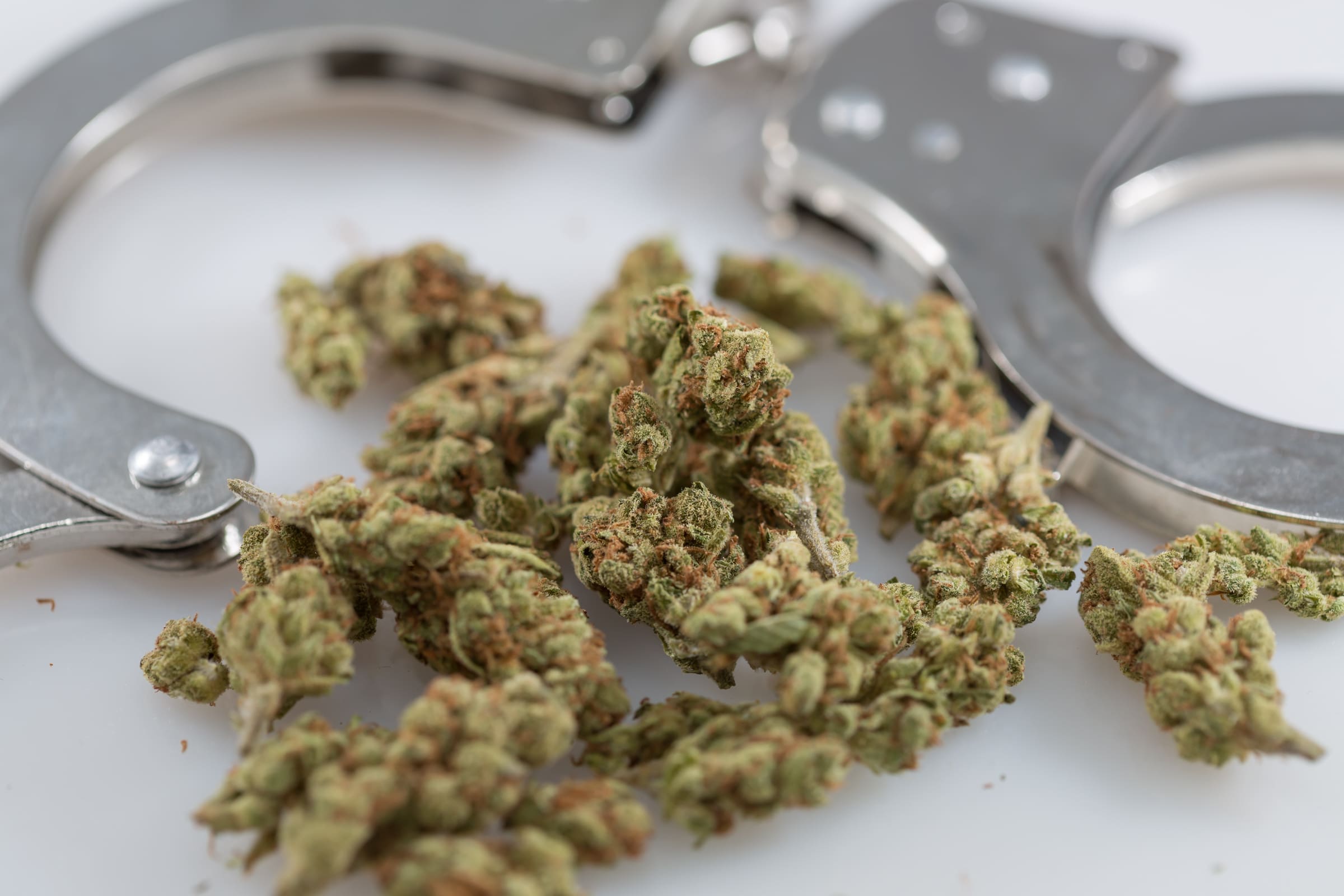 A Virginia lawmaker prefiled a bill on Monday for the 2020 session that would decriminalize the possession of marijuana—a piece of reform legislation that stands a much better chance of passing after voters elected Democratic majorities in both chambers of the legislature earlier this month.
Sen. Adam Ebbin (D) introduced the proposal, which would make possession of up to one ounce of cannabis punishable by a maximum $50 civil penalty. Currently, simple possession carries up to a $500 fine and 30 days in jail.
Decriminalization was among the campaign promises made by Gov. Ralph Northam (D), who also called for the policy change in his State of the State address in January, but reform efforts have stalled to date in the Republican-controlled legislature.
The governor said earlier this month that decriminalization is a 2020priority for his administration, a goal that now appears much more achievable since Democrats have reclaimed control of both the House of Delegates and Senate.
"The new majority creates a real pathway for the passage of decriminalization in the 2020 General Assembly," Jenn Michelle Pedini, executive director of Virginia NORML, told Marijuana Moment. "SB2 is a common sense approach to a policy supported by three out of four Virginians."
Here's how the bill would amend the state's law on cannabis possession:  
"Any person who violates this section is guilty of a misdemeanor and shall be confined in jail not more than 30 days and fined not subject to a civil penalty of no more than $500, either or both; any person, upon a second or subsequent conviction of a violation of this section, is guilty of a Class 1 misdemeanor $50. Any civil penalties collected pursuant to this section shall be deposited into the Drug Offender Assessment and Treatment Fund."
Additionally, the legislation would make it so that only individuals who've committed criminal violations, or juveniles who've committed civil violations, would be subject to penalties such as a suspended sentence, substance abuse screening or driver's license suspension.
"The bill also allows a person to petition for expungement of convictions and deferred disposition dismissals for marijuana possession when all court costs and fines and orders of restitution have been paid," a summary states.
While it's yet to be seen whether the new legislature will pursue broader reform such as adult-use legalization or an expansion of the state's limited medical cannabis program, recent polling indicates that Virginians are ready to move ahead. Sixty-one percent of Virginia residents favor recreational legalization, according to a survey released in September.
New Jersey Voters Will Decide On Marijuana Legalization Next Year, Senate Leaders Say
Marijuana Legalization Will Get A Floor Vote This Congress, Key Chairman Predicts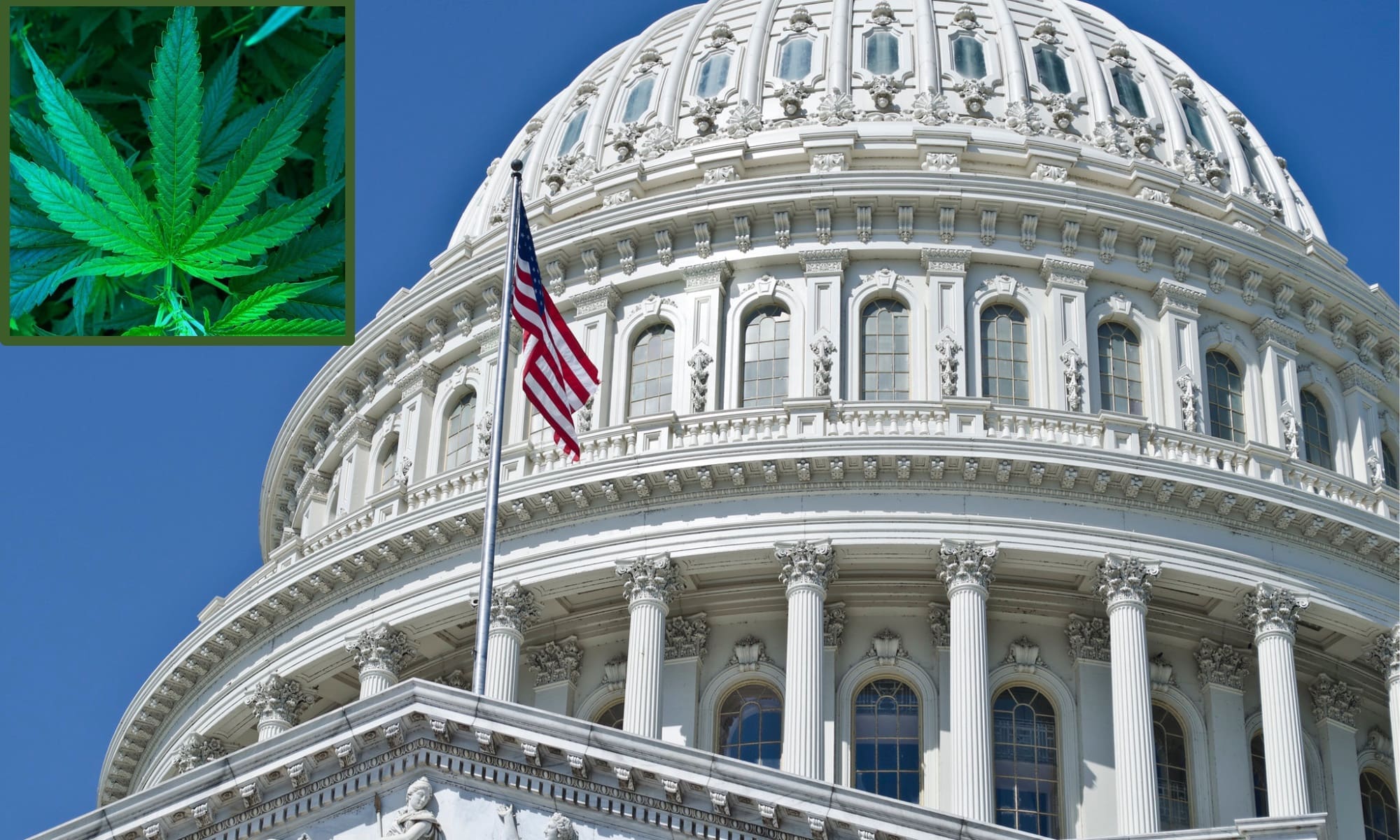 The chairman of the House Judiciary Committee said on Tuesday that he's optimistic about the prospects for getting his comprehensive marijuana legalization bill out of committee and onto the floor by the end of this Congress.
During a press conference with lawmakers and advocates, Chairman Jerrold Nadler (D-NY) also told Marijuana Moment that part of the reason he expects floor time is because he's actively communicating with other committee chairs, requesting that they waive jurisdiction of the reform legislation to expedite its progress.
The Marijuana Opportunity Reinvestment and Expungement (MORE) Act, introduced by Nadler, would federally deschedule cannabis and provide for expungements and reinvestments in communities most impacted by the war on drugs. The panel confirmed that members will mark up the legislation on Wednesday at 10:00 AM ET.
The chairman—as well as Reps. Barbara Lee (D-CA), Earl Blumenauer (D-OR), Nydia Velázquez (D-NY), Steve Cohen (D-TN), Pramila Jayapal (D-WA) and the executive directors of the Drug Policy Alliance (DPA) and Law Enforcement Action Partnership (LEAP)—spoke at the event.
Watch lawmakers discuss the federal marijuana legalization vote below: 
While the MORE Act has been referred to seven additional committees, Nadler told Marijuana Moment that his panel is "carrying on conversations" about getting other panels to waive jurisdiction.
"I don't anticipate that to be a big problem," he said. "We are looking forward to moving this to the floor at an appropriate time when we've done some more educational work and have the votes."
"For too long, our federal cannabis policies have been rooted in the past," Lee, who serves as co-chair of the Congressional Cannabis Caucus, said, adding that this bill is "rooted in equality, justice and fairness."
For too long, our federal cannabis policies have been rooted in the past! Proud to work with @RepJerryNadler on the MORE Act, which decriminalizes marijuana at the federal level, enacts restorative justice, and makes the cannabis industry more diverse and equitable. #WeWantMORE pic.twitter.com/w3narSOOP8

— Rep. Barbara Lee (@RepBarbaraLee) November 19, 2019
Blumenauer said that the country has "seen more progress is the last 40 months than we've seen in the last 40 years" when it comes to marijuana policy.
"We shouldn't settle any longer for incremental change," he said. "We must commit to the restorative justice that's in this."
"This is the Congress that can end the failed prohibition of cannabis."
Nadler said that he expects the bill to clear his panel with bipartisan support, predicting that more Republican members will sign onto the legislation as it advances.
To that end, Rep. Matt Gaetz (R-FL), who is so far the lone GOP cosponsor of the MORE Act, told Marijuana Moment that he's "pleased to see historic steps being taken in the Judiciary Committee on the issue of cannabis."
"The MORE Act is not perfect, but it advances the discussion on cannabis reform and allows the Congress to take much-needed action on this important issue," the congressman, who is a member of the Judiciary Committee, said. "I look forward to participating in the discussion this week."
Nadler left open the possibility that lawmakers could make compromises on the legislation later down the road, but he added that he doesn't believe it will have to come to that, and that it would be a mistake to scale down the legislation at this early stage of the process.
"This will remove a stain on people's record but really a stain on the United States of America," Cohen said. He also joked that when Blumenauer described the bill as the "best piece of cannabis legislation" he's seen, another way of putting it is that the MORE Act is the "Acapulco Gold of marijuana legislation," referencing a variety of cannabis popular in the 1960s.
.@RepCohen: The MORE Act is the Acapulco Gold of marijuana law reform legislation. #WeDeserveMORE pic.twitter.com/8sRdJCUTyl

— NORML (@NORML) November 19, 2019
More than 650K people are arrested for marijuana offenses every year. The failed War on Drugs is a stain on our country, and we must work to undo the damage it caused. The #MOREAct would legalize #marijuana & require resentencing and expungement of old convictions. #WeDeserveMORE pic.twitter.com/s9S7Lm565V

— Steve Cohen (@RepCohen) November 19, 2019
Maria McFarland Sánchez-Moreno, executive director of DPA, said that "marijuana prohibition has, for millions of black and brown people in the U.S., been the gateway to arrests, incarceration, loss of livelihoods and lives."
"Those are concrete, real harms, that affect real people every day," she said. "Continuing the status quo of prohibition is not just inaction: it means turning your back on those harms, and condemning hundreds of thousands every year to continuing that misery and oppression."
"What is most important here [is] this will free up law enforcement resources to a great level," Neill Franklin of LEAP said. "I hope that others realize what this will do for public safety coast-to-coast in this country."
Rep. Lou Correa (D-CA) tweeted support for the MORE Act during the press conference and said that "[a]s more states fully legalize cannabis, it's time for Congress to decriminalize it."
As more states fully legalize cannabis, it's time for Congress to decriminalize it. The MORE Act will:

✅ Deschedule cannabis
✅ Expunge low-level offenses
✅ Create 5% federal tax on cannabis

I'm proud to be a co-sponsor of this bill. It's time to move forward. https://t.co/85cnQUuwJF

— Rep. Lou Correa (@RepLouCorrea) November 19, 2019
There's been significant pressure from reform advocates to advance the legislation, especially since the full House overwhelmingly approved a bill that would protect banks servicing marijuana businesses from being penalized by federal regulators.
Several reform groups, including the ACLU, wrote a letter to House leadership ahead of that vote asking for a delay, arguing that Congress must pass comprehensive legalization that addresses social equity concerns before moving ahead with legislation viewed as largely favorable to the industry.
Historic vote planned in @HouseJudiciary. The MORE Act would deschedule marijuana & provide restorative justice to those hurt by the failed War on Drugs.

This vote wouldn't have been possible without the work of CPC members @RepJerryNadler, @RepBarbaraLee & @RepEarlBlumenauer. https://t.co/rCCNJvNqhq

— Progressive Caucus (@USProgressives) November 19, 2019
Meanwhile, some feel that the House would be better off voting on a more limited, states' rights-focused reform bill such as the Strengthening the Tenth Amendment Through Entrusting States (STATES) Act, which would simply carve out an exception in federal law allowing states to implement cannabis programs, because they believe it stands a better chance at passing in the GOP-controlled Senate.
While observers generally expect the MORE Act to pass out of committee as well as the House, there are still questions about what kind of amendments members might offer and how that will impact the vote.
#WA voters recognized the harm of the war on drugs in 2012 when they voted to legalize cannabis. Now, I'm proud to support the MORE Act, so we can give back to minority communities adversely impacted by this futile crackdown. https://t.co/UyIdgvUMDB

— Rep. Pramila Jayapal (@RepJayapal) November 19, 2019
In any case, Wednesday's vote will be one of the most highly anticipated congressional developments in the cannabis reform movement, with members not just debating the end of federal prohibition—which happened in a House subcommittee in July—but actually voting on a bill that would accomplish that, and more.
Aaron Houston contributed reporting for this story from Washington, D.C. This post was updated to include remarks from the press conference.
Key Congressional Committee Officially Schedules Vote On Marijuana Legalization Bill
Image element courtesy of Tim Evanson.