Mexican Senate Leader Says Marijuana Will Be Legalized This Month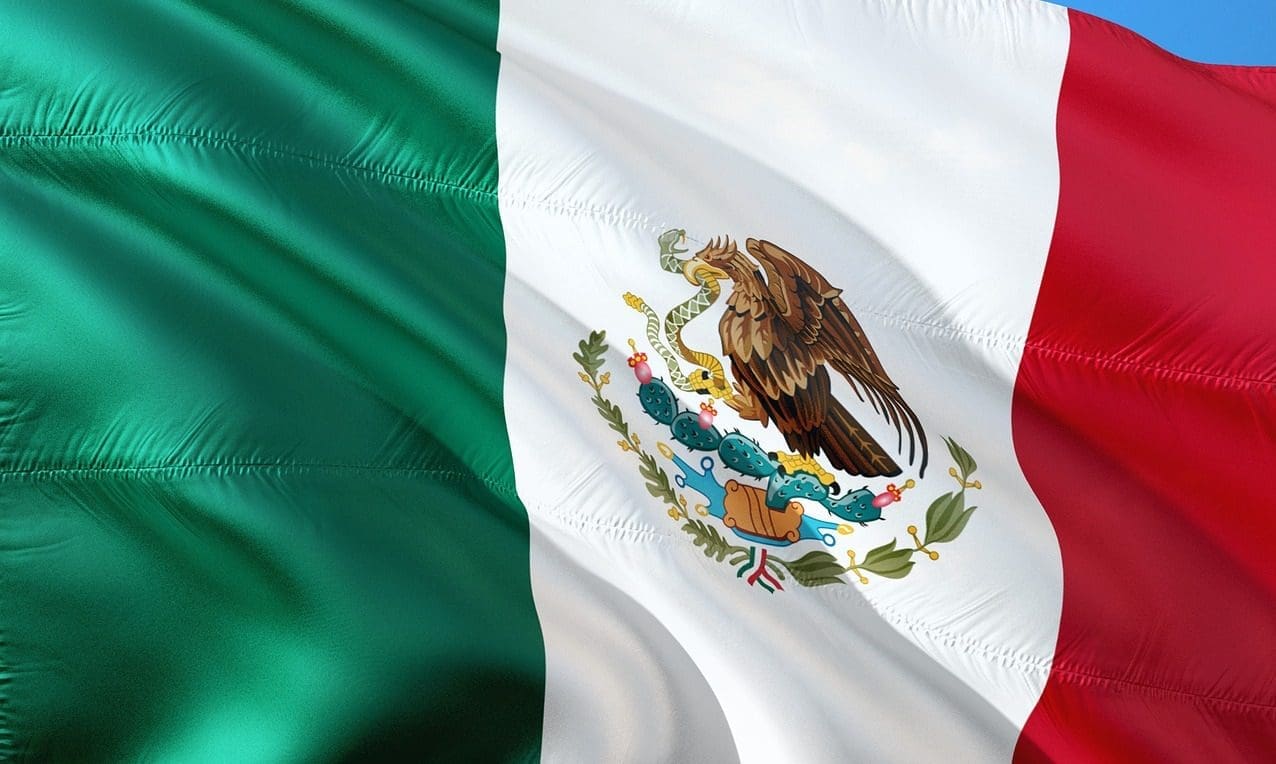 The Senate leader of Mexico's ruling party said that the lawmakers will vote on a bill to legalize marijuana for adult use by the end of the month.
There are numerous pieces of legalization legislation already on the table, but Sen. Ricardo Monreal of the MORENA party said his chamber is nearly done crafting a new reform bill that will be the product of weeks of public forums and open-session debates. Members of the other half of Mexico's legislature, the Chamber of Deputies, will be invited to weigh in on the bill.
"We're thinking that we'll bring the law out, approve it, at the end of October," Monreal said. "That's the schedule we have."
That would mean that lawmakers are expecting to meet a Supreme Court deadline to end federal cannabis prohibition. Last year, the court ruled that the country's ban on personal possession, use and cultivation of marijuana was unconstitutional and said the government must formally legalize those activities by October. Many key lawmakers have said the country should go even further by legally regulating cannabis sales and production as well.
The Senate held a series of events in recent weeks meant to solicit public input on legalization proposals and hear from experts on the issue in order to inform their bill. During one panel, a former White House drug czar spoke about the need for "robust regulations" in a legal cannabis market.
The chamber held another forum on the international marijuana market on Monday.
📷 #HoyEnElSenado se realiza el foro "Cannabis en el mercado internacional", encabezado por el senador @NarroJose y en el que expertos de distintos países dialogan sobre el marco regulatorio en la materia.https://t.co/lG35dW6GuF pic.twitter.com/N0X2cLM8i0

— Senado de México (@senadomexicano) October 7, 2019
Mario Delgado Carrillo, the coordinator of the MORENA party's bench in the Chamber of Deputies, filed legislation to legalize and regulate cannabis last week, but he proposed having the government run the market to prevent large marijuana firms from monopolizing the industry.
Neither Monreal nor President Andrés Manuel López Obrador are in favor of having a state-controlled cannabis program, however, according to El Universal. And Carrillo later clarified that his bill was designed to reflect a personal preference. Monreal said that he's willing to incorporate certain ideas from the lawmaker's proposal, however.
Another piece of legalization legislation that will be considered by the Senate was introduced by a member of the MORENA party, Sen. Julio Menchaca Salazar, in September.
"The idea is to try to make the best law possible," Monreal said. "We've spent hours and hours debating this issue in the Senate and we're going to respectfully invite [deputies] so that they join us in the next debates."
Key Mexican Lawmaker's Bill Would Legalize Marijuana Through Government-Run System
Governors Of Four Northeastern States Hold Summit To Coordinate Marijuana Legalization Plans
The governors of four states in the Northeast convened on Thursday for a summit on how to best move forward with plans to legalize marijuana and to discuss vaping-related issues.
New York Gov. Andrew Cuomo (D) and Connecticut Gov. Ned Lamont (D) organized the meeting. They were joined by New Jersey Gov. Phil Murphy (D) and Pennsylvania Gov. Tom Wolf (D), who came out in favor of legalization last month. Representatives from Massachusetts, Rhode Island and Colorado also attended.
"This is a very important topic," Cuomo said in his opening statement. "It is probably one of the most challenging issues that I know I've had to address in the state of New York. It is complicated, it is controversial and it is consequential. That is a very difficult and challenging combination."
A big welcome to @GovNedLamont, @GovMurphy, and @GovernorTomWolf​ who are joining me for the Regional Cannabis and Vaping Summit.

Great that leaders from RI, CO, and Mass. are here also.

Can't wait for what will be a very meaningful policy discussion.

— Andrew Cuomo (@NYGovCuomo) October 17, 2019
"It's consequential because if you do not do it right, you can do harm, and the whole purpose here is to do good," he said.
The summit is being broken up into five sessions: on vaping and related issues, market regulation and social justice issues, public health consequences of cannabis, public safety issues and a "best practices" panel led by Colorado representatives.
"The point is, this is a challenge for all of us," Cuomo said. "There's a desire to do this. The people of this state and our surrounding states have a desire to do it. But the devil is in the details. How you do this is all the difference. As I said, it can be a positive if done right, or negative if not done correctly."
Lamont, who also talked cannabis with Cuomo during a fishing trip in August and again during a meeting last month, said the current "patchwork quilt" approach that states have taken to marijuana regulations is "unconscionable" and emphasized the need for regional coordination.
Today I'll be meeting with @NYGovCuomo of #NY, @GovMurphy of #NJ, @GovernorTomWolf of #PA, and officials representing #RI and #MA to discuss the emerging health concerns of vaping, as well as opportunities to legalize and standardize recreational marijuana on a regional basis. pic.twitter.com/P9bkAjZWGV

— Governor Ned Lamont (@GovNedLamont) October 17, 2019
"This makes sense: sitting down, working together, working together with New Jersey, working with Pennsylvania and our other neighbors to make sure that what we do, we do it on a standardized basis, we do it on a well-regulated basis with health and safety paramount," the governor said. "I think we're much stronger when we work together and that's what this meeting is all about."
Wolf noted that his administration had recently concluded a statewide listening tour to hear from residents about proposals to legalize cannabis and said that based on that input, "we need to bring this into the open."
I'm in NYC with @NYGovCuomo, @GovNedLamont, @GovMurphy, and other state leaders to talk about vaping and cannabis.

Thankful for the opportunity to have this meaningful policy discussion so we can better serve our citizens and keep them safe.

— Governor Tom Wolf (@GovernorTomWolf) October 17, 2019
"We need regulation, we need to make sure we're protecting public health, public safety. But that's regulation, not prohibition," he said. "It's also really important that we work together as a region to make sure that we're on the same page."
Murphy emphasized that "doing things in an intelligent, coordinated, harmonious way is good for the entirety of not just our states but our residents." He added that there are two main issues the leaders must tackle: combating the spike in vaping-related injuries and promoting social justice.
Our states are stronger when we work together. Join me live at the Regional Cannabis and Vaping Policy Summit with @NYGovCuomo, @GovernorTomWolf, and @GovNedLamont as we work to align our policies on adult-use marijuana legalization and vaping.https://t.co/aWlGehcNWA

— Governor Phil Murphy (@GovMurphy) October 17, 2019
"We've got a shocking gap between persons incarcerated in our system along racial lines, and it's almost entirely due to low-end marijuana offenses," he said. "Putting aside all of the other factors that come into the cannabis discussion, the social justice, at least in New Jersey, screams out at us and it's why we've come to the table with such passion."
Proud to join @NYGovCuomo, @GovernorTomWolf, and @GovNedLamont for the Regional Cannabis and Vaping Policy Summit. Working together, we can collaborate on vaping regulations while forging a comprehensive, justice-oriented vision for adult-use marijuana legalization in our region. pic.twitter.com/zD5qJWuFuq

— Governor Phil Murphy (@GovMurphy) October 17, 2019
New Jersey Senate President Steve Sweeney (D) also participated.
It was great participating in the Cannabis & Vaping Regulation Summit w/ leaders from across the northeast – if we want to regulate vaping or cannabis effectively, we need to take a regional approach! @NYGovCuomo @GovernorTomWolf @GovRaimondo @CharlieBakerMA @NedLamont @GovMurphy pic.twitter.com/xzqWOdxvjZ

— Steve Sweeney (@NJSenatePres) October 17, 2019
Following the statements, panels led by experts were invited to testify about their respective cannabis and vaping-related topics for five minutes and then answer questions. While the governors' opening statements were livestreamed online, the discussion sessions were closed to press.
The governors each represent states where lawmakers have unsuccessfully attempted to legalize marijuana. Efforts stalled in New York following months of negotiation between Cuomo and the legislature, with disagreements centering on issues such as tax rates and how revenue would be earmarked.
Despite several successful committee votes and hearings on legalization legislation in Connecticut, legalization legislation didn't reach the floor of either chamber.
In New Jersey, bids to legalize cannabis for adult use failed, with lawmakers suggesting they might advance the issue through a referendum for voters to decide on next year.
Pennsylvania lawmakers discussed a legalization bill during a joint Senate and House Democratic Policy Committee in April, but that did not materialize either. However, following the listening tour and with the backing of Wolf, a comprehensive piece of legalization legislation that was introduced on Tuesday is believed to stand a better chance.
Pennsylvania Senators File Comprehensive Marijuana Legalization Bill
Photo courtesy of YouTube/Governor Andrew Cuomo.
CDC Official Pushes Back Against Congressman Linking Legal Marijuana To Vaping Deaths
A top official with the Centers for Disease Control and Prevention (CDC) emphasized on Wednesday that the majority of vaping-related injuries associated with THC-containing cartridges are being traced back to the illicit market, rather than state-legal cannabis shops.
During a hearing before the House Appropriations Labor, Health and Human Services, Education, and Related Agencies Subcommittee, Rep. Andy Harris (R-MD) argued that the spike in vaping issues throughout the country demonstrates that states prematurely implemented legal marijuana markets, putting consumers and young people in particular at risk.
But that's not quite an accurate reflection of what preliminary data has shown, CDC Principal Deputy Director Anne Schuchat said in reply.
"Is the feeling that the states have gone ahead basically approving these THC-containing substances through regulation when they were basically unhealthy?" Harris asked. "They basically didn't have the scientific information about whether this was safe, but they were approving these compounds—is that right?"
"I mean they were legally sold, is that what you're saying? They were legally sold, they ended up hurting our children and these are when the states claim, 'don't worry, it's all safe, we'll regulate it,''" he continued. "We don't have the knowledge to know what's safe and what isn't, do we?"
While there are knowledge gaps, Schuchat explained that legal dispensaries don't appear to be the hub of contaminated products.
"Let me clarify, for the lung injury outbreak, while the vast majority report using THC-containing pre-filled cartridges, they report getting them from informal sources or off the street, not necessarily from licensed dispensaries," Schuchat said. "So far that's what we found, but we're still gathering data."
Harris also asked the official whether the roughly eight percent of adolescents who report using THC-containing vaping products are using them for medical or recreational purposes, seemingly assuming that those individuals obtained them from state-legal sources and not the illicit market.
"We probably ought to study the use of marijuana a little bit more before we go willy-nilly and make it available recreationally throughout the country," Harris said. "There's a big discussion about medical versus recreational, are these eight or nine percent, are they using it because they have the usual indications that people claim for medical marijuana or are they just using it recreationally? What's your feeling, doc?"
"We don't have data. There's a lot of anecdote," Schuchat replied. "But one thing I would say is there's a lot of debate out there about whether legal status makes things better or worse in the states because some of our concerns right now are about the counterfeit and black market—whether the substances that are in products that are completely unregulated by the states are riskier than the products that are regulated by the states."
"I don't think we have good data either way, but that's a discussion that's happening," she said.
Harris followed up by asking whether states are regulating THC cartridges, and the CDC official said that's the case in states where such products are legal but that each state "has to set up their own plan on how they're going to do the regulation."
Former Food and Drug Administration Commissioner Scott Gottlieb has also discussed regulatory limitations associated with having a state-by-state approach and argued that states are ill-equipped when it comes to enforcement. Gottlieb said last week that the federal government should be involved in regulating state markets when it comes to policies on THC potency and permitted methods of consumption, for example, though he argued that vaping cannabis should be banned outright.
One regulation that's enforced across the board in adult-use states is a 21 and older age requirement to purchase cannabis products. And experts believe that the reason most lung injuries and deaths are being linked to "informal sources" is because some illicit producers are adding thickening agents to the THC oil that are dangerous to inhale, which is something that would be prohibited under quality control standards imposed in legal marijuana markets.
There have been rare instances where individuals who experienced lung problems reported purchasing vaping products from licensed dispensary, including a case in Oregon that led to a man's death, but regulators have stressed that it remains unclear whether those legally obtained products are at fault.
"It doesn't necessarily mean the individual got sick from products that they had purchased at these dispensaries, we just know that the individual shopped at a couple of dispensaries prior to getting ill," Jonathan Modie, spokesperson for the Oregon Health Authority, told Willamette Week. "We're still waiting to get samples of the products and then we send that off for testing."
CDC released a report last week that recommended people abstain from using vaporizer products that contain THC, noting the prevalence of cases where the compound was involved. The agency added that the "possibility that nicotine-containing products play a role in this outbreak cannot be excluded" and therefore it "continues to recommend that persons consider refraining from using e-cigarette, or vaping, products that contain nicotine."
Some observers neglected to acknowledge that nuance, however, with prohibitionist group Smart Approaches to Marijuana and Politico nonetheless reporting that CDC advised against the use of cannabis vaping products exclusively.
MASSIVE: The CDC has narrowed its warning on vaping, urging Americans to only avoid vaping THC products.

Statement forthcoming. pic.twitter.com/ofMqdp0TD7

— SAM (@learnaboutsam) October 11, 2019
The CDC is now exclusively warning people not to vape THC amid the outbreak of related lung illnesses. Previous guidance advised against the use of all e-cigarette products https://t.co/Y5qVfMUNep

— Brianna Ehley (@Briannaehley) October 11, 2019
Earlier in Wednesday's House subcommittee hearing, lawmakers asked about CDC's research efforts into the health risks of THC, and Rep. Jaime Herrera Beutler (R-WA) expressed surprise after learning that CDC isn't actively funding any studies into the subject.
"We don't have a marijuana funding line through your appropriations," Schuchat said. "We have broader lines that we use to support the core work that we do, but we're not funded to do research on marijuana."
Herrera Beutler (R-WA) said she's "ready to help step up and get you what you need," but that "you're the doctors and the researchers" and the committee needs CDC's help in order to best steer resources.
Former FDA Chief Wants Federal Government To Regulate State Marijuana Markets
Photo courtesy of YouTube/House Appropriations.
New Mexico Governor's Working Group Releases Marijuana Legalization Proposal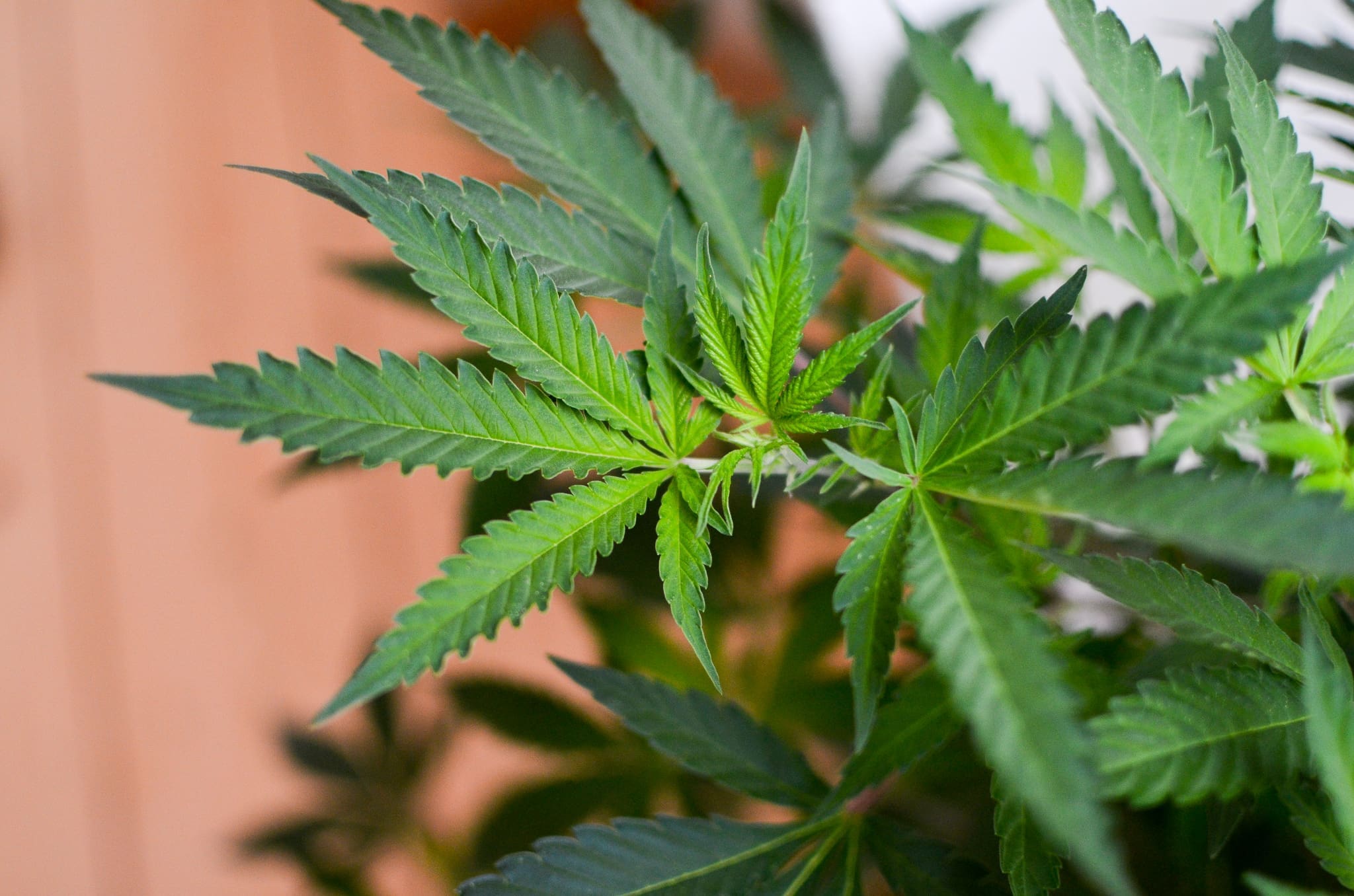 A governor-appointed working group in New Mexico released its recommendations for a legal marijuana market on Wednesday.
Gov. Michelle Lujan Grisham (D) formed the group in June, urging the panel of experts to develop a legalization plan ahead of the next legislative session, which begins in January 2020 and last just 30 days. That means New Mexico could be the next state in the U.S. to legalize early next year.
The group's report includes recommendations touching on everything from packaging requirements to promoting social equity in the industry to the allocation of tax revenue from cannabis sales.
"Through more than 30 hours of public meetings across the state, and with the help of more than 200 pages of public comment, the members explored every aspect of legalization, both good and bad," Albuquerque City Councilor Pat Davis, chair of the working group, said in a press release. "As our report makes clear, New Mexico can and should learn from missteps in other states and we have both the ingenuity, talent, and healthy level of skepticism required to get it right."
An independent economist estimated that the state would gain 11,000 jobs and sales would reach $620 million by the fifth year of legalization's implementation. The combined estimated tax revenue from medical and recreational cannabis sales would be $100 million annually.
Among the recommendations are policies for automatic expungements of marijuana possession convictions, putting patients first by exempting medical cannabis from taxes, setting product requirements and funding a low-income patient subsidy program to lower the cost of marijuana.
Citing law enforcement concerns, the group also suggested prohibiting home cultivation or requiring licensing for those who wish to grow their own. Medical cannabis patients would still be allowed to cultivate their plants as under current law, and that activity by other people would at least be decriminalized for up to six plants "to remove felony criminal implications for low-level personal production."
Nora Meyers Sackett, Lujan Grisham's press secretary, told Marijuana Moment in an email that the governor is "pleased that the working group incorporated her priorities for any potential legalization bill into their study, namely: Rigorous protections for the medical program, public safety and workplace concerns, clear labeling and other areas."
"The governor will be reviewing the recommendations, and the next steps will be to incorporate the recommendations of this working group into balanced legislation and working to win the support of legislators and stakeholders ahead of the session," she said.
Here's a summary of some of the 23-member group's other recommendations: 
—Ensure that cannabis products are clearly labeled to reflect accurate dosing and maintain strong testing standards.
—Prohibit marijuana advertisements that feature children, cartoons or anything that would entice youth.
—Deter illicit markets by prohibiting jurisdictions from opting out of allowing cannabis businesses, but allow them to impose certain regulations such as hours of operation and zoning restrictions.
—Use tax revenue to fund law enforcement training to identify drug-impaired driving.
—Set aside funds to help provide access to capital for communities and small businesses to launch cannabis companies.
—Use revenue to to "support housing, job training and education programs statewide."
—Set low fees for "micro business" licenses so that small family farms and entrepreneurs can enter the market.
—Study the demographics of the industry to ensure equity.
— Set aside funds for local jurisdictions to use revenue in the manner they see fit.
—Impose a tax rate that's no more than 20 percent, with the goal being a total 17 percent tax rate.
—Impose penalties for selling cannabis to minors, consuming in a vehicle and any other unlicensed sales.
"Together, we believe the framework we are submitting is right for New Mexico," Davis said in a letter to to the governor. "It is clear that we have both the necessary apprehension that goes with this venture, as well as the talent and capital to make this happen the right way."
"Done well, we will create more than 11,000 new jobs—more than education and mining combined—in communities statewide," he said. "And by giving local leaders the ability to regulate the time, place and manner of retail, we preserve important local control options so that Albuquerque and Roswell can develop with this industry on their own terms."
The working group's report comes months after the House passed a legalization bill that would provide for legal sales to be conducted mostly through state-run stores. That legislation advanced in a Senate committee but later stalled. In September, the group said it opposed the idea of having the government control the marijuana market.
Around the time that lawmakers were working on a legalization measure, the legislature passed a more limited bill to decriminalize cannabis possession, which the governor signed in April. The law officially took effect on July 1.
While it's yet to be seen what policy recommendations make it into next year's legislation, New Mexico is one of several states competing to have the most comprehensive and thoughtful legalization models in the country. Illinois lawmakers touted their cannabis law as the new gold standard when the governor signed a legalization bill into law in June, and a pair of Pennsylvania senators similarly argued that legislation they introduced on Tuesday would be superior to existing regulatory schemes.
Read the New Mexico working group's marijuana report below: 
New Mexico Marijuana Workin… by Marijuana Moment on Scribd
Pennsylvania Senators File Comprehensive Marijuana Legalization Bill
This story was updated to add comment from the governor's office.
Photo courtesy of Philip Steffan.