Mexican Senate Committees Agree To Comprehensive Marijuana Legalization Bill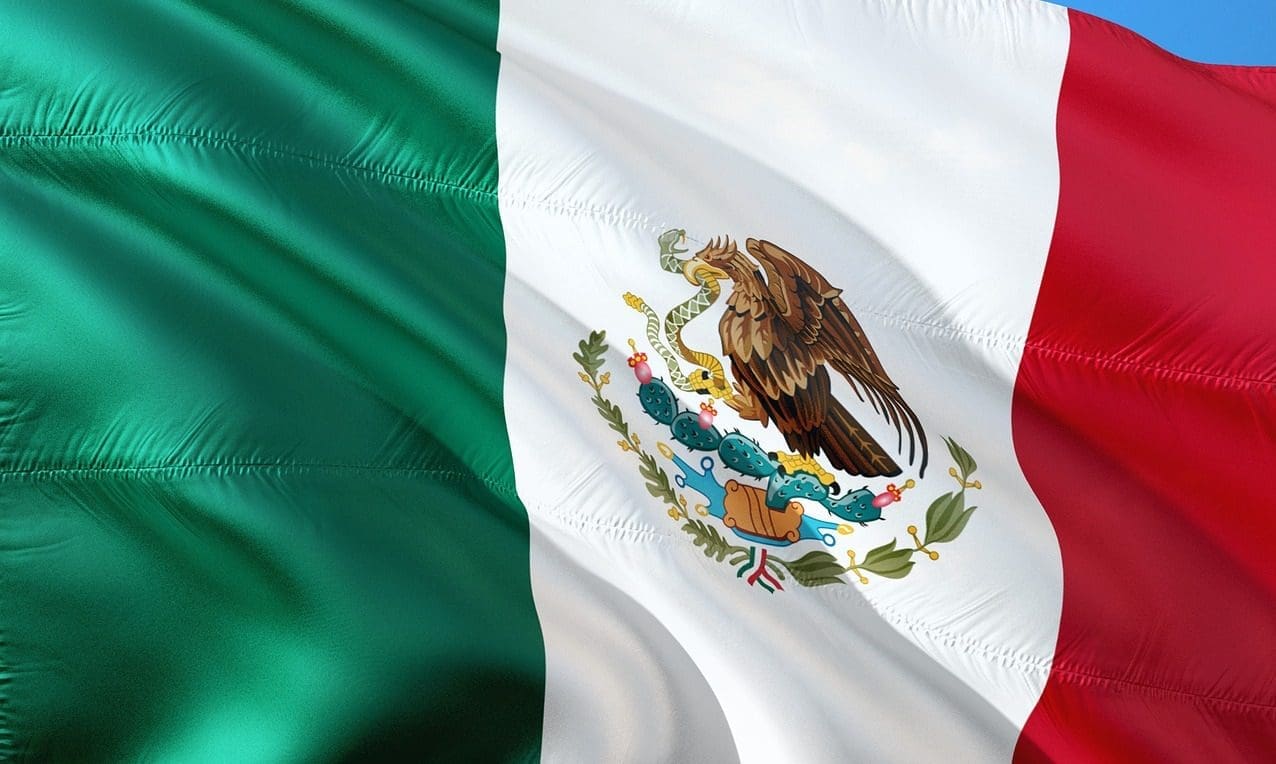 Several Mexican Senate committees have agreed to a marijuana legalization bill that they are submitting to the full body. But while lawmakers initially said a floor vote would come this week, the proposal is now being referred to a multi-party panel for consideration as leaders work to build a consensus around its provisions.
Text of the legislation, which was released on Friday, outlines the proposed regulatory model, under which adults 18 and older would be allowed to use, possess and purchase cannabis from licensed retailers. Individuals could also grow up to four plants for personal use.
The Justice, Health, Legislative Studies and Public Security Committees gave the legislation their approval—a development that comes after the panels first unveiled a draft proposal earlier this month that they crafted during a week-long permanent session.
Sen. Ricardo Monreal, the ruling MORENA party's leader in the Senate, said on Saturday that the legislation "will be analyzed and deliberated" after the chamber passes a budget package this week.
Una vez aprobado el Paquete Económico 2020, esta semana se analizará y deliberará la Ley General para la Regulación y Control de Cannabis; esperamos que, mediante consenso, sea aprobada en los próximos días. Lo haremos sin estridencia, aplicando el buen juicio y la razón.

— Ricardo Monreal A. (@RicardoMonrealA) October 26, 2019
"We hope that, by consensus, it will be approved in the coming days," Monreal said. "We will do it without stridency, applying good judgment and reason."
But on Monday, several Mexican news outlets reported that the bill will first go to the Senate Political Coordination Board, a body that's designed to coordinate inter-party consensus on legislative proposals. Monreal, who serves as president of the board, said there will be a delay, but the intent is to create a "finalized" product that puts "economic and social interests" first. It's not clear how long the panel will take to advance the bill to a floor vote.
"I will slow it down a little," the senator said, according to a translation.
"Many economic and social interests have been unleashed and I would like to do things well," he said, referring to public reaction that has come in response to the committees' work.
The board's involvement will "shield against any interest outside or outside the legislative power, and we will recompose" the measure, he said.
Here's what the draft marijuana bill would do:
The bill as proposed by the joint committees includes restrictions on advertising and penalties for marketing marijuana to youth. Businesses could not sell cannabis products that contain tobacco or alcohol under the proposal, and packaging would have to be standardized and generic.
Committee members agreed that an independent body, called the "Cannabis Institute," would be responsible for regulating the industry. Among other things, the institute would be required to "establish the mechanisms and guidelines" to facilitate research into cannabis and its compounds to promote public health.
The institute would also be charged with issuing licenses for marijuana businesses, which would fall into one of four categories: cultivators, manufacturers, retailers and exporters/importers. Businesses could not hold more than one type of license.
In order to repair the harms of prohibition, the committees agreed that 20 percent of licenses would have to go to low-income individuals.
Companies interested in producing hemp, which is defined as cannabis containing one percent of less THC, would not have to obtain a license, but the institute would have to grant a more easily obtainable permit to those who cultivate the crop.
"The Institute will not be subordinated to any authority and will adopt its decisions with full independence, except those regarding health in the terms provided by the Political Constitution of the United Mexican States, the General Health Law and other applicable regulations," the document states.
According to a timeline of the legislation, the institute would have to be established no later than January 1, 2021.
Additionally, the institute could set potency limits on THC and CBD concentration in cannabis products and it would be responsible for assisting in the testing of products and preventing their misuse. The institute would advise local and federal authorities on regulatory programs that it feels would be beneficial and also promote research into the plant.
The legislation details various penalties for the unauthorized possession of marijuana plants and seeds, as well as any refusal of inspections.
Edibles and beverages infused with marijuana could not be sold for recreational use, although medical cannabis patients could obtain them. No pesticides or other contaminants could be used in the cultivation process. The bill also emphasizes that people would not be allowed to drive while under the influence of marijuana.
People would also not be permitted to use cannabis at "any commercial establishment with public access and in any place where people are prohibited to use tobacco."
The draft measure also clarifies the legality of the use of peyote and psilocybin mushrooms in tribal ceremonies.
The legislation was submitted nearly one week from the anniversary of a Supreme Court ruling that deemed the country's prohibition on personal possession and cultivation of marijuana unconstitutional. Lawmakers have worked throughout the year to develop a policy that provides for cannabis regulation in a way that promotes public safety and mitigates the influence of cartels.
The document released by the committees also summarizes ten separate legalization bills that had been previously filed, which panel members said were each taken into account during their review. They also laid out various principles that a marijuana legalization model should adhere to.
Those principles include respect for the constitutional right to consume and cultivate cannabis, the government's obligation to "promote, respect, protect and guarantee human rights" and ensuring equality and non-discrimination.
The Senate has also taken into consideration public input, gathered through a series of events it organized, including one that featured remarks from a former White House drug czar.
It's not clear exactly when the legislature will act on the committees' agreed-upon legislation, but the release of the document signals that lawmakers are making steady progress to end prohibition in accordance with the Supreme Court ruling.
Sen. Margarita Valdez of the MORENA party said on Saturday that the Senate will discuss the legalization proposal this week but did not indicate a specific day.
La próxima semana debatiremos y dictaminaremos sobre la regulación del Cannabis, sobre ese tema platicamos en el pleno el jueves pasado con el presidente de la Comisión de Justicia del Senado, Julio Menchaca.#SenadoraMargaritaValdez pic.twitter.com/BeiAqa6x79

— Senadora Margarita Valdez (@SenadoraV) October 26, 2019
The Supreme Court imposed a one-year deadline after deeming prohibition unconstitutional, which would put lawmakers days away from a requirement to change the law. Given that the Senate Political Coordination Board is set to take up the legislation prior to a floor vote, leaders have requested a deadline extension from the court.
Should the Senate approve the legislation, it will also have to pass in the Chamber of Deputies.
Meanwhile, a top lawmaker in that chamber is calling for the legalization and regulation of all drugs in order to prevent prohibition-related violence.
Finland's Government Will Consider Decriminalizing Marijuana In Response To Citizen Petition