Meta-Owned Social Media App Threads Directs Users To Drug Treatment Help When Searching Marijuana Or Psychedelics—But Not Alcohol Or Cigarettes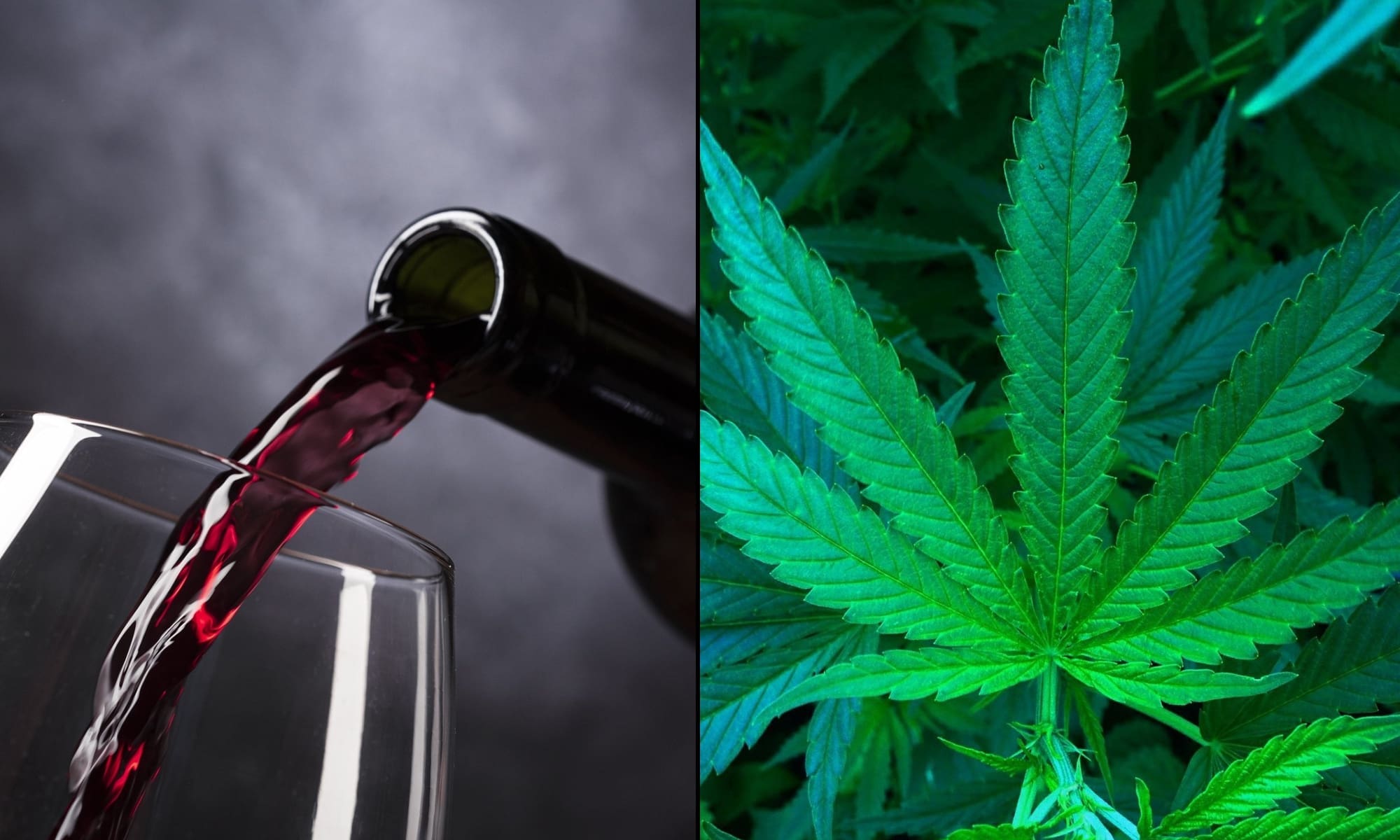 Threads, the new Meta-owned social media app that launched on Wednesday, is asking people if they want to "get help" finding drug treatment resources from a federal agency if they search for posts about "marijuana" or psychedelics like "psilocybin" or "ibogaine." But searches for content about other drugs that are linked to serious addiction and death like alcohol and tobacco come with no such warning.
As tens of millions of users flock to the Twitter alternative, which is tied to Meta's existing Instagram app, drug content flag seems somewhat inconsistent when it comes to which substances it identifies as potentially problematic. Search "marijuana," select psychedelics or the opioid "fentanyl," and this is what you get:
"This May Be Associated with the Sale of Drugs.
The sale, purchase, or trade of illicit drugs can cause harm to yourself and others and is illegal in most countries. If you or someone you know struggle with substance abuse, you can get help through confidential treatment referrals, prevention, and recovery support."
It then gives users the option to "get help" via the federal Substance Abuse and Mental Health Services Administration (SAMHSA) or "see results anyway."
Other drug terms that elicit the warning include MDMA, peyote, Vicodin, Percocet, Adderall, Xanax, meth, heroin and DMT.
But searching for things like "beer," "cigarettes" and "liquor" presents app users with no such prompt about drug treatment resources.
Interestingly, the app doesn't seem to have a filter that offers treatment resources when people search "cannabis" or the psychedelic "ayahuasca." It's not clear why they're treated differently on the app, though cannabis can also refer to federally legal hemp, which may explain the distinction in that case.
Marijuana Moment reached out to Meta for clarification, but a representative was not immediately available.
For people who've followed coverage of the overlap between marijuana and social media, this Threads development may sound familiar. Twitter took a similar step in 2020, cautioning users about "marijuana" searches as part of a partnership with SAMHSA. Alcohol and tobacco were similarly excluded from the search restriction.
But late last year, after being acquired by Elon Musk, Twitter suspended that practice. And it's since updated its cannabis advertising policy, aiming to give cannabis businesses that are "certified advertisers" the ability to feature "packaged" cannabis products in the ad creative that's promoted on the social media site.
The company generated headlines when it previously revised its marijuana policy in February, opening up advertising opportunities for cannabis companies to promote their brands and campaigns, while allowing them to link back to their websites in select legal states.
Threads, meanwhile, is being touted as a superior alternative to Twitter as that app continues to encounter glitches and major policy upheavals such as temporary limitations on the number of posts a person can see. But it evidently is taking a page from its competitor's history. Clicking the "get help" option on Threads also leads to a SAMHSA helpline page, but it's unclear if there's a formal partnership between the app and the federal agency.
For many, the restriction represents a stigmatizing double standard, with the marijuana plant being associated with addiction while "alcohol," "vodka" and "whiskey" are unaffected by the policy.
But while users are able to get search results anyways if they take the extra step, the limitation also poses problems for companies, including media organizations, whose coverage of issues like marijuana and psychedelics reform, or even the opioid crisis and harm reduction efforts, are automatically hidden unless the user circumvents the filter.
Whether Threads follows Twitter and ultimately removes the feature is yet to be seen. In any case, Marijuana Moment is active on the app to try to get news across to new readers on the platform.
In other cannabis and social media developments, Google updated its policy as of January, making it so companies can promote Food and Drug Administration- (FDA) approved drugs containing CBD, as well as topical CBD products with no more than 0.3 percent THC.
However, Google restricts those ad opportunities to California, Colorado and Puerto Rico.
Video game streaming company Twitch, meanwhile, recently updated its branding policy for streamers, prohibiting promotions of marijuana businesses and products while explicitly allowing alcohol partnerships.
Interestingly, Twitch separately clarified rules last year in a way that was inclusive of cannabis—exempting marijuana-related references from the list of banned usernames, just as it does for alcohol and tobacco.
In an update to Apple's iPhone software that was instituted last year, users were given an option to track medications and learn about possible drug interactions with other substances—including marijuana.
In 2021, Apple ended its policy of restricting cannabis companies from conducting business on its App store. The marijuana delivery service Eaze subsequently announced that consumers were able to shop and pay for products on its iPhone app for the first time.
Last year, New York marijuana regulators asked the social media app TikTok to end its ban on advertising that involves the word "cannabis" as they work to promote public education on the state's move to legalize.
On the Meta-owned Facebook, state-legal cannabis businesses, advocacy groups and government entities like the California Bureau of Cannabis Control have complained of being "shadow banned," where their profile pages do not show up on a conventional search. There were reports in 2018 that the social media giant would be loosening its restrictive cannabis policies, but it's unclear what steps its taken to achieve that.
The same problem exists on Instagram, where people have consistently said that their accounts have been deleted by the app over marijuana-related content even if they weren't advertising the sale, or promoting the use, of cannabis.
In contrast to Apple, Google's Android app hub updated its policy in 2019 to explicitly prohibit programs that connect users with cannabis, no matter whether it is legal in the jurisdiction where the user lives.
Bipartisan Pennsylvania Senators Unveil New Marijuana Legalization Bill