Fetterman Shows Support For Wiz Khalifa As Rapper Gets 'Stoned AF' On Marijuana And Psilocybin To Throw Opening Pitch At MLB Game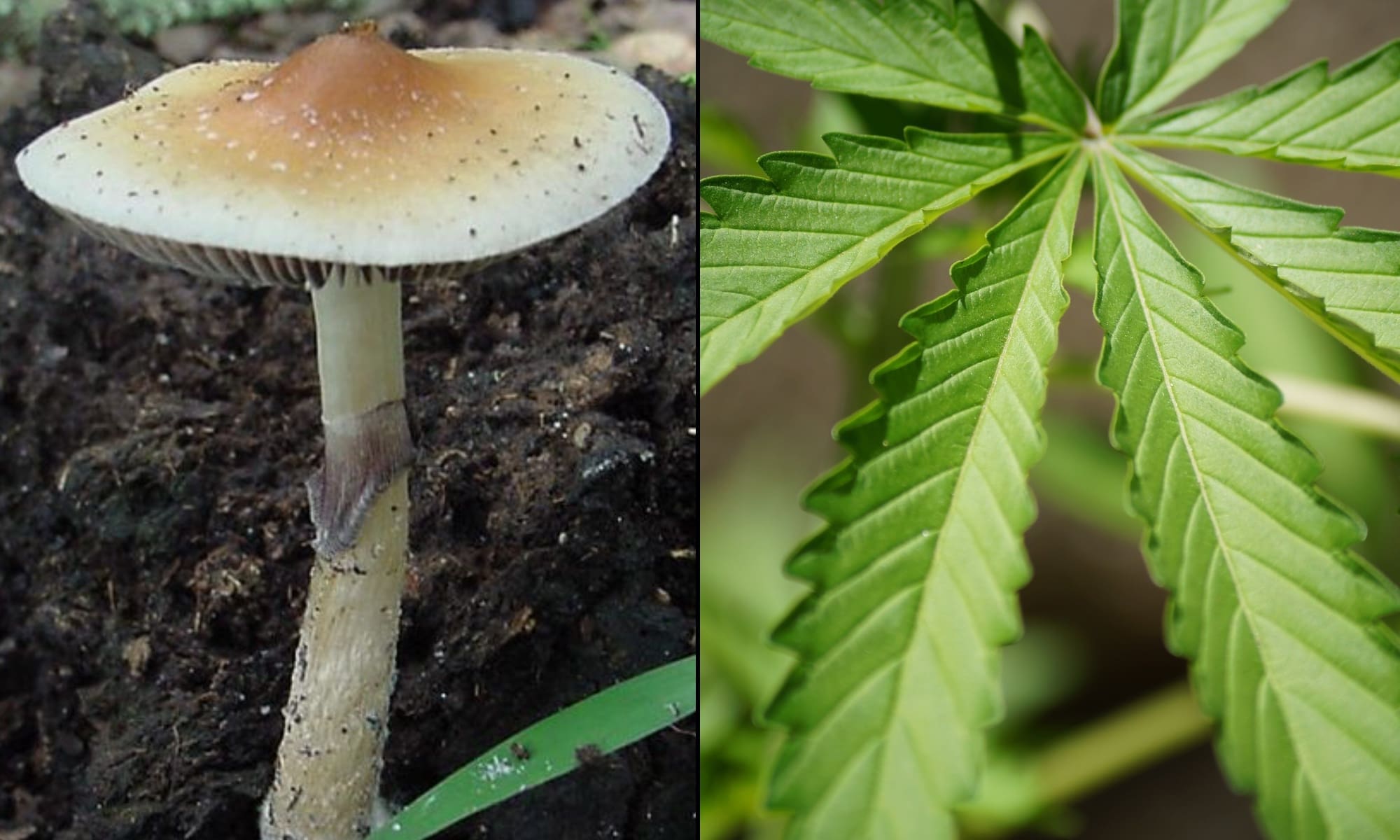 Sen. John Fetterman (D-PA) tacitly endorsed rapper Wiz Khalifa's plan to get "stoned af" on marijuana before throwing the ceremonial first pitch at a Pittsburgh Pirates game this week. But the artist's plans apparently involved cannabis and psilocybin mushrooms.
Khalifa first said that he planned to get high before the game on Monday, and Fetterman quoted the tweet with a photo of him holding up his flag that says "It's 420 Somewhere." The senator has been known to use flags to promote his policy positions on cannabis and other issues.
https://t.co/W9FVcMSTLL pic.twitter.com/SrugTRa8KA

— John Fetterman (@JohnFetterman) July 17, 2023
The rapper also shared a picture the same day showing two jars of cannabis and what appears to be a psilocybin edible, packaged with a symbol that features a mushroom. While it might look like a regulated product, there are no licensed businesses that sell psilocybin for recreational use.
Studio tonight. pic.twitter.com/P4YxQdT7YN

— Wiz Khalifa (@wizkhalifa) July 17, 2023
He then tweeted, "Shroomed out throwin a baseball is crazy," ahead of the game.
Shroomed out throwin a baseball is crazy.

— Wiz Khalifa (@wizkhalifa) July 17, 2023
Fetterman, a Pennsylvania native and Pirates fan, might not have known that Khalifa's plans involved taking the psychedelic in addition to using cannabis. But he is an outspoke advocate for reforming policies on both substances.
For example, he said last month that psilocybin mushrooms could represent a "revolution" in mental health treatment and an economic "boon" for his home state of Pennsylvania, which he referred to as the "mushroom capital of the world."
Back at the game, the psychedelic didn't appear to negatively affect the artist's performance on the mound, though he did seem especially starry-eyed when waving to the crowd.
Pittsburgh native @wizkhalifa threw out the first pitch at the @Pirates game! 🖤💛

(MLB x @SiriusXM) pic.twitter.com/UdQIFhoW4A

— MLB (@MLB) July 18, 2023
For someone who doesn't play baseball professionally, Khalifa got some kudos for his throw, even if his aim was slightly off and the catcher missed the ball.
Who's the kid spittin' flames? Changin' the game, his name is Wiz Khalifa man pic.twitter.com/8E6tLosatA

— Justice delos Santos (@justdelossantos) July 17, 2023
As SB Nation pointed out, there are plenty of examples of celebrities who ostensibly weren't under the influence of psilocybin who've fared much worse with their opening pitches.
Naturally, the rapper got comfortable and enjoyed some munchies at the stadium as well.
Fuck yea. pic.twitter.com/UVOHvqe6uq

— Wiz Khalifa (@wizkhalifa) July 17, 2023
Khalifa also isn't the first person to use psychedelics inside the diamond. In fact, he's not even the first person to do it at a Pirates game.
In 1970, Pirates pitcher Dock Ellis famously threw a no-hitter against the San Diego Padres while high on LSD.
For his part, Khalifa has a history of finding ways to engage top political figures on drug policy.
In January, for example, he helped celebrate the inauguration of Pennsylvania Gov. Josh Shapiro (D), where he announced that he's "about two things, peace and love. And if you're 21 and older, smoke some weed!"
The rapper made the comment after performing one of his best-known songs, "Young, Wild & Free." An iconic line from that song—where the artist sings "so what we smoke weed"—was curiously omitted during the set.
Neither adult-use marijuana nor psilocybin are legal in Pennsylvania.
However, bipartisan Pennsylvania senators officially introduced a new bill to legalize cannabis earlier this month.
An attempt to pass legislation promoting research into the therapeutic potential of psilocybin stalled out in committee last year.
Senate Committee Chairman Says Marijuana Banking Bill Actually Won't Get A Vote This Summer, Despite His Goal, Lobbyist Reports
Image element courtesy of Kristie Gianopulos.