Is Facebook Shadow Banning Marijuana Pages, Including Government Ones?
Something's up with Facebook and marijuana—again.
Recently, pages with "marijuana" and "cannabis" in their names stopped appearing in search results.
The pages are still active and can be found via direct links, but users without the URLs or bookmarks are out of luck, leading to questions about whether the social network is "shadow banning" the pages.
Facebook has yet to offer an explanation for this snafu, which is, for example, affecting the page for the California Bureau of Cannabis Control, the official government agency that regulates the state's multi billion-dollar industry, as well as cannabis-focused media outlets like Marijuana Moment and Marijuana Business Daily and nonprofit advocacy groups like the Marijuana Policy Project.
Wow. Facebook is shadow-banning @BCCinfo_dca, the California state agency regulating cannabis, putting it on the same level as InfoWars. pic.twitter.com/rFipqeWSSa

— Sylvia Chi, Esq. (@sylviachiesq) July 31, 2018
A "shadow ban" is the term used for when a user's web resource–a social-media page or a web-forum post–isn't deleted or blocked, but is only visible to the individual user.
Since 2014, when legal marijuana marketplaces opened up in Washington and Colorado, all major social networks declared cannabis-related ads verboten. To this day, significant limitations remain.
Advertisements for marijuana businesses or advocating cannabis use are regularly blocked on Facebook and other social-media websites—including Instagram, which is also a Facebook property—for violating community standards, which ban the sale of "illegal drugs."
Algorithms often block promotions for news articles or other noncommercial posts that merely mention "marijuana" or "cannabis," a situation that often requires lengthy appeals processes to clear automatically flagged content that doesn't actually violate terms of service.
Last year, Twitter, which has more than 330 million active monthly users, briefly blocked all searches on its site for "marijuana."
But this may be the first time access to a government agency's marijuana-related page has been interrupted in this way.
In this case, the disruption is significant: Marijuana industry attorneys, entrepreneurs and businesspeople rely on BCC's Facebook page for notices of upcoming meetings and for easy access to the latest iteration of the state's lengthy and complication rules for the marijuana industry.
BCC staff are aware of the issue and have contacted Facebook for an explanation, but have yet to receive one.
"We have reached out to Facebook with no response so far," BCC spokesman Alex Traverso said in an email to Marijuana Moment. "This is the first time something like this has happened. In fact, we've even done promoted posts on Facebook before without any issue."
Reached via email, a spokesperson for Facebook asked for more information about the situation. After it was provided, the spokesperson did not respond to further requests for comment.
"It's clear that something's happened," said Sylvia Chi, an Oakland, California-based attorney with clients in the marijuana space. "But it's not clear what."
It's not just BCC; this "shadowban" seems to work by not surfacing any page that has "cannabis" or "marijuana" in the title through Facebook's search, EXCEPT on the Facebook app for iOS. Other affected pages include @NCIAorg @MarijuanaPolicy, @MarijuanaMoment, and @MJBizDaily.

— Sylvia Chi, Esq. (@sylviachiesq) August 1, 2018
Users accessing Facebook via the iOS app have been able to find cannabis-related pages they already follow on the main search results tab, but tapping the "Pages" tab yields an empty result.
Chi theorized that the snafu is a "bug" or glitch rather than a conscious choice to de-list or shadow ban marijuana pages.
Facebook has in the past been criticized for inconsistent, incoherent and unrealistic community guidelines. Until 2016, users were able to conduct firearms transactions. And critics have faulted the social network for its inability to police hate speech, including posts and pages from white-supremacist organizations.
"I think their community standards around marijuana are problematic," said Chi, who noted Facebook had earlier this year updated its guidelines to prohibit minors from seeing advertisements of gun accessories. "It seems like they could do the same thing for marijuana, but just don't want to."
Illinois Saw Record-Breaking Marijuana Sales In June, Including From Out-Of-State Visitors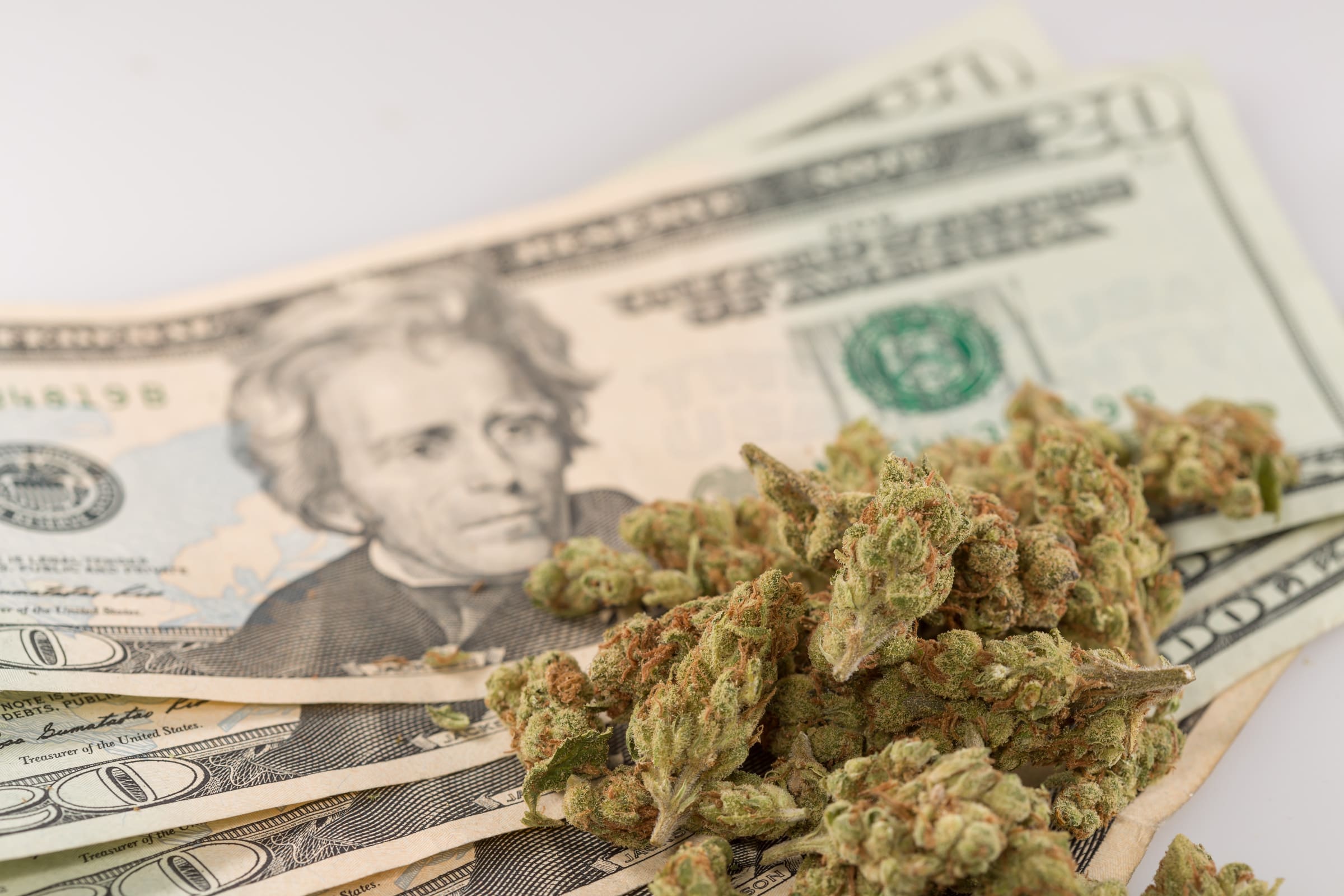 In the middle of a global pandemic and one of the worst unemployment crises in American history, Illinois marijuana retailers saw their busiest month on record in June, racking up more than $47.6 million in total sales.
No matter how you slice the data, released by the state on Tuesday, recreational cannabis sales last month shattered existing records in the state, which began legal sales to adults on January 1 of this year. Stores in Illinois sold nearly a million (994,545) cannabis items in June—5,000 more than any previous month—and brought in record sums from in-state residents ($35.3 million) and out-of-state visitors ($12.4 million) alike.
Tax figures are set to be released later this month by the state Department of Revenue. Until then, they're difficult to accurately estimate. Unlike many other states to have legalized cannabis, Illinois collects different tax rates based on product type and potency. Local jurisdictions can also impose taxes of their own.
While some might be surprised to see such high sales figures in the midst of a global pandemic, the strong sales month is hardly an isolated incident. Sales in May also set new records after a relatively slow March and April. Prior to May, the top sales month was January, when stores first opened. On the inaugural day of legal sales, this past New Year's Day, customers bought more than $3.1 million worth of products.
Oregon, which began commercial sales to adults in 2015, has also seen record cannabis sales this year amid the coronavirus pandemic. Relative to 2019, an unusual spike in sales came in March, which officials attribute to consumers stocking up on products as stay-at-home orders took effect. Oregon then saw a record-high sales month in April, the first full month under the coronavirus lock lockdown, boosted in particular by sales around April 20.
But while Oregon analysts expect the strong sales to continue awhile longer, they warned this spring of a coming downturn as COVID-19's consequences—on both Oregon's population and its economy—work to diminish consumer demand and purchasing power.
"Expectations are that some of these increases are due to temporary factors like the one-time household recovery rebates, expanded unemployment insurance benefits, and the shelter in place style policies," the state's Office of Economic Analysis said in a May report. "As the impact of these programs fade in the months ahead, and bars and restaurants reopen to a larger degree, marijuana sales are expected to mellow."
For states, the busy cannabis sales have brought in record tax revenue at a time when many cities and states need it most. As the Chicago Daily Herald reports, state sales taxes are off by more than $181 million compared to the 2019 fiscal year. Also down are hotel taxes ($64 million), automobile taxes ($7 million) and public utility taxes ($64 million).
While Illinois cannabis tax revenue for June has yet to be reported, it's likely that amount will also set a record given its close relationship to total sales.
The state has consistently brought in tens of millions of dollars from legal marijuana sales each month since sales launched. Per state policy, 35 percent of that money goes to the state's general fund, 25 percent goes to aid communities disproportionately affected by the war on drugs, 20 percent goes to substance use treatment and mental health programs and 10 percent goes toward the state's bill backlog.
In May, Illinois officials announced they would use $31.5 million of marijuana tax revenue to fund restorative justice grants to communities harmed by the drug war. "Equity is one of the administration's core values," said Lt. Gov. Juliana Stratton (D), who made one of the state's first legal cannabis purchases, "and we are ensuring that state funding reaches organizations doing critical work in neighborhoods most impacted by the war on drugs."
Marijuana Tourism Will Boost Tax Revenue, Illinois Governor Says In State Of The State Speech
Summer Dreams Of Marijuana-Infused Slushies Are Melted By Oklahoma Regulators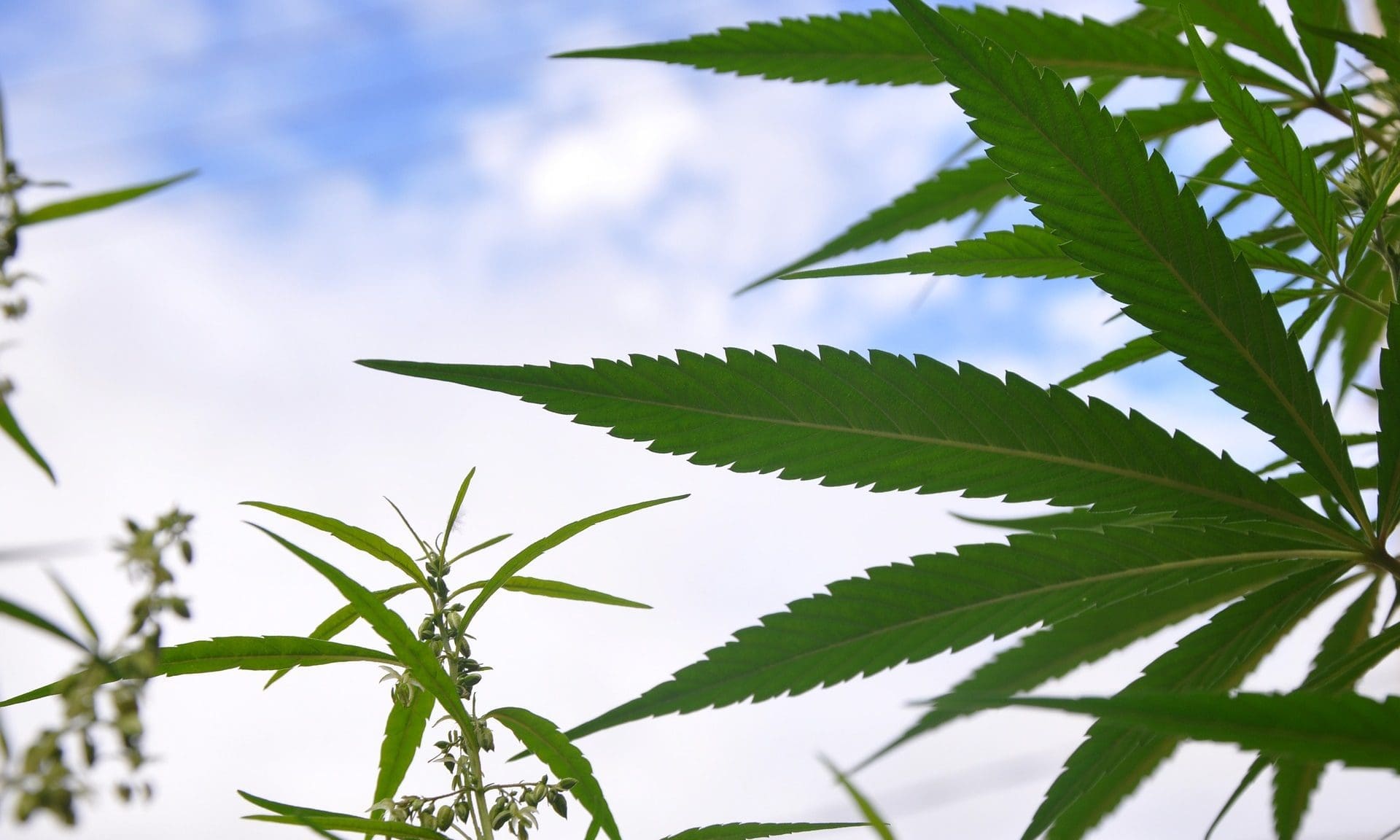 Bad news for Oklahoma medical marijuana patients trying to beat the summer heat with a marijuana-infused slushy: State regulators say the icy beverages "are unlikely to meet requirements set forth in Oklahoma statutes and rules" for cannabis products.
As the weather heats up, THC-infused slushy machines have been popping up at more and more Oklahoma dispensaries. Made by companies such as Glazees, which offers flavors such as watermelon and blue raspberry, the THC-infused drinks sell for about $12-$15.
But despite their popularity with some patients, regulators say the slushies fail to comply with a number of state rules, such as a requirement that products be packaged in child-resistant containers. Dispensaries themselves also "are not allowed to alter, package, or label products," regulators said.
State rules further require that all medical marijuana products be tested in their final form. "In this instance, the finished product is the slushy mixture to be dispensed to patients/caregivers, not the syrup," regulators said. "If water, ice, or any other substance is added to the product, additional testing is required to ensure the product is safe for consumption and final-product labeling is accurate."
The OMMA has received multiple inquiries regarding the processing and dispensing of marijuana-infused slushies on-site at medical marijuana dispensaries. Learn more here: https://t.co/3b6XFzYe2f pic.twitter.com/MPq4Z3PWft

— Oklahoma Medical Marijuana Authority (@OMMAOK) July 2, 2020
Regulators didn't specify how adding water or ice to cannabis products could affect consumer safety, however.
The Oklahoma Medical Marijuana Authority (OMMA) issued the update on Thursday in what it called a "slushy-machine guidance" memo. The office said it had received "multiple inquiries regarding the processing and dispensing of marijuana-infused slushies on-site at medical marijuana dispensaries."
The memo was silent, however, on the likelihood of enforcement. As of Friday morning, slushies still appeared on menus for some Oklahoma dispensaries.
It's not the first obstacle encountered by Oklahoma marijuana businesses, which began popping up across the state voters passed a medical marijuana law in 2018.
Earlier this year, lawmakers passed a wide-ranging medical cannabis expansion bill, which would have allowed out-of-state residents to obtain temporary licenses, permitted licensed businesses to deliver marijuana to customers and eliminated jail time for for first-time possession convictions. But Gov. Kevin Stitt (R) then vetoed the bill, and lawmakers didn't hold a vote to override the action.
Oklahoma activists also filed a proposed marijuana legalization ballot measure in December, but it's unlikely the campaign can gather enough signatures to put the measure before voters this November. Their signature-gathering was largely delayed due to the coronavirus pandemic, and only last week did the state Supreme Court rule that the campaign could initiate petitioning. Supporters now have about 90 days to gather nearly 178,000 signatures from registered voters.
Virginia Lawmakers Announce Plans To Legalize Marijuana, One Day After Decriminalization Takes Effect
Photo courtesy of Max Pixel
Yelp Blocks Marijuana Businesses From Two Key Advertising Features
Yelp is no longer offering two key advertising features to marijuana-related businesses, the company confirmed to Marijuana Moment.
Two cannabis businesses have shared an email from Yelp announcing the policy change. It states that the company had "unfortunate news" and that it will be removing both the "Business Highlights and Portfolio advertising options for cannabis-related businesses, effective immediately."
"We will be removing these programs from your Yelp page over the course of the next few business days," the email continues.
The Berkeley Patients Group (BPG), which is the longest-running cannabis dispensary in the country, told Marijuana Moment on Wednesday that it has already seen a significant impact since receiving the notice two days earlier.
"This is yet another blow for us—amidst a devastating pandemic, no less," BPG Director of Marketing Lauren Watson said. "Yelp was one of only a few effective advertising channels available to legal cannabis companies, and now, without warning, we're being shut out. Just two days after the new policy was implemented, we're seeing over a 60 percent decline in page views."
In a tweet, the chief technology officer of cannabis delivery company Bud.com shared a screenshot of the email from Yelp.
Two features forward – one feature back? We just got this email from Yelp: they have elected to discontinue a few of the few advertising options for cannabis businesses on their platform: pic.twitter.com/ZbidzrNbrG

— Justin Hall (@jah) June 16, 2020
"It's frustrating to pay taxes and compete with unlicensed folks who can advertise digitally against you," he said.
Yelp has listings for both licensed cannabis operators and unlicensed cannabis operators. All of them could purchase advertising features. It's frustrating to pay taxes and compete with unlicensed folks who can advertise digitally against you. Difficult for Yelp to check & manage

— Justin Hall (@jah) June 16, 2020
The Business Highlights service allows individuals to pay to feature up to six descriptors on their page showing what "makes their business unique" such as "family-owned." The separate Portfolio option is another paid feature where businesses can include photos of projects they've completed "to showcase their quality of work, expertise, and specializations along with additional details such as cost and project timelines."
A Yelp spokesperson told Marijuana Moment that the company made the policy change in February—though these two marijuana businesses said they only received notice of the change this week. Just prior to when the company says it made the decision to block marijuana firms from the premium products, an NBC News investigation found that Yelp's site included pages for unlicensed cannabis dispensaries, prompting the launch of the verification process.
The company allows "cannabis businesses on our platform in all states where it is either recreationally or medically legal, as it's important that consumers have access to first-hand information about these businesses," the spokesperson told Marijuana Moment.
The representative did not directly reply to a question about the reasoning for the policy change. Instead, they discussed how Yelp does not "take revenue from cannabis businesses that have not purchased our Verified License product."
"By verifying their license to operate, Yelp is able to confirm to consumers that the business has satisfied the requirements of their local regulator to operate legally," they said. "Once verified these businesses are then eligible to purchase Yelp's enhanced profile product only, at this time."
Asked for clarification about whether verified marijuana businesses are eligible for the two advertising services mentioned in the email announcing the change to current clients, the spokesperson confirmed they are not.
"If a cannabis company purchases Verified License, they're then only eligible to purchase Yelp's enhanced profile product, at this time," they said.
The company did not immediately respond to a follow-up question about why at least some businesses were not notified about the policy change until this week even though the company says it made the decision four months ago.
"This is just one more example of prohibition discouraging companies from working with legal cannabis businesses, depriving them of the basic and vital services enjoyed by every other industry," Morgan Fox, media relations director for the National Cannabis Industry Association, told Marijuana Moment. "Given Yelp's size and accessibility, this unfortunate decision will certainly be a blow to many cannabis businesses which are already hurting because of the pandemic, as well as lack of access to relief funds and other financial services."
"Thankfully, there are some other services out there that can provide business information to consumers which are either tailored to cannabis or are willing to work with related businesses," he said.
While Yelp provides the verification service for licensed marijuana businesses, the cannabis-focused directories Weedmaps and Leafly have both taken steps in recent months to prevent unlicensed shops from being advertised on their sites. WeedMaps said it removed about 2,700 listings for illegal dispensaries as of January and Leafly reported that it booted about 1,000 as of September 2019.
Nevada Pardons More Than 15,000 People With Marijuana Convictions Under Governor's Resolution
Photo element courtesy of Flickr/StickerGiant.