Facebook May Loosen Marijuana Restrictions, Internal Company Presentation Says
Having a Facebook page deleted has become an all-too-common occurrence for marijuana companies and organizations that operate adjacent to the cannabis industry.
But, according to a report Monday in The Telegraph, the social media giant is currently weighing whether to change its rules on "regulated goods" to allow users to promote marijuana products for sale.
"Our policies at the moment do not allow for the sale of marijuana on the platform," company officials said during what the UK newspaper described as an internal presentation it attended. "We want to consider whether we can loosen this restriction, especially in relation to medical marijuana, legal marijuana and brick and mortar stores."
Among the considerations for the company are how it could determine whether a marijuana seller advertising services on the platform is legal, how it could block cannabis-related content for users who are under 21 and how various societies around the world would react to marijuana advertisements on the social-media platform.
"Since marijuana faces different legal and social restrictions across the globe, this may be operationally challenging for us," The Telegraph quoted an employee as saying. The company "may encounter regional pushback in those areas of the world where the law or [society] views marijuana negatively," the employee said.
The newspaper described Facebook's process as an "internal working group" that's tasked with proposing new rules and determining whether they could be realistically enforced.
If the policy is approved, it would complete a remarkable turnaround on cannabis for the Silicon Valley powerhouse, which for years had punished marijuana-related accounts with bans or blocked searches.
Facebook lifted a "moratorium" on cannabis and cannabis-related search results on October 17, to coincide with the first day of legal sales in Canada, where many sales are conducted online.
Previously, Facebook did not block entities like legalization groups and dispensaries from having Facebook pages, but did apply a "shadow ban" to cannabis pages so far-reaching that it also appeared to capture the Facebook pages of government regulatory agencies like California's Bureau of Cannabis Control as well as news organizations such as Marijuana Moment.
The site's algorithms have also made it notoriously difficult to promote paid posts about marijuana, even if they were related to policy or news and not focused on cannabis commerce.
Pages and accounts on the company's other properties, like Instagram, are also routinely suspended or canceled for posting marijuana-related content.
However, cannabis is now legal for sale in pharmacies in Uruguay and in government-regulated retail stores and via online sales in Canada. Recreational cannabis sales are also regulated and taxed in a growing number of U.S. states.
According to the Telegraph, Facebook currently employs artificial intelligence to flag accounts for mentioning or picturing illegal drugs, including cannabis.
Under the changes under consideration, Facebook would continue to ban marijuana sales via its Marketplace section and would still bar paid ads for such such sales. But it would allow cannabis companies to list their prices on the site for the first time.
Is Facebook Shadow Banning Marijuana Pages, Including Government Ones?
Senate Schedules Hearing On Marijuana Business Banking Access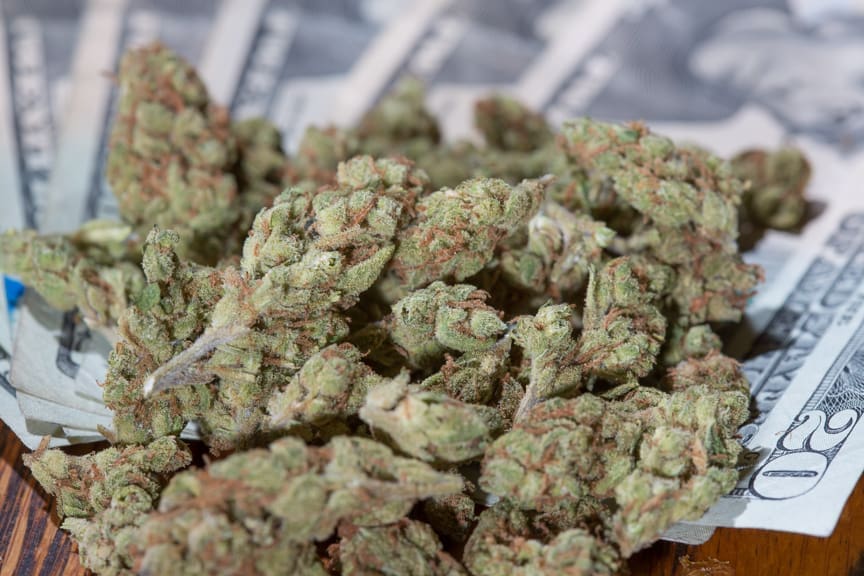 American Bankers Association Demands Answers About Hemp And CBD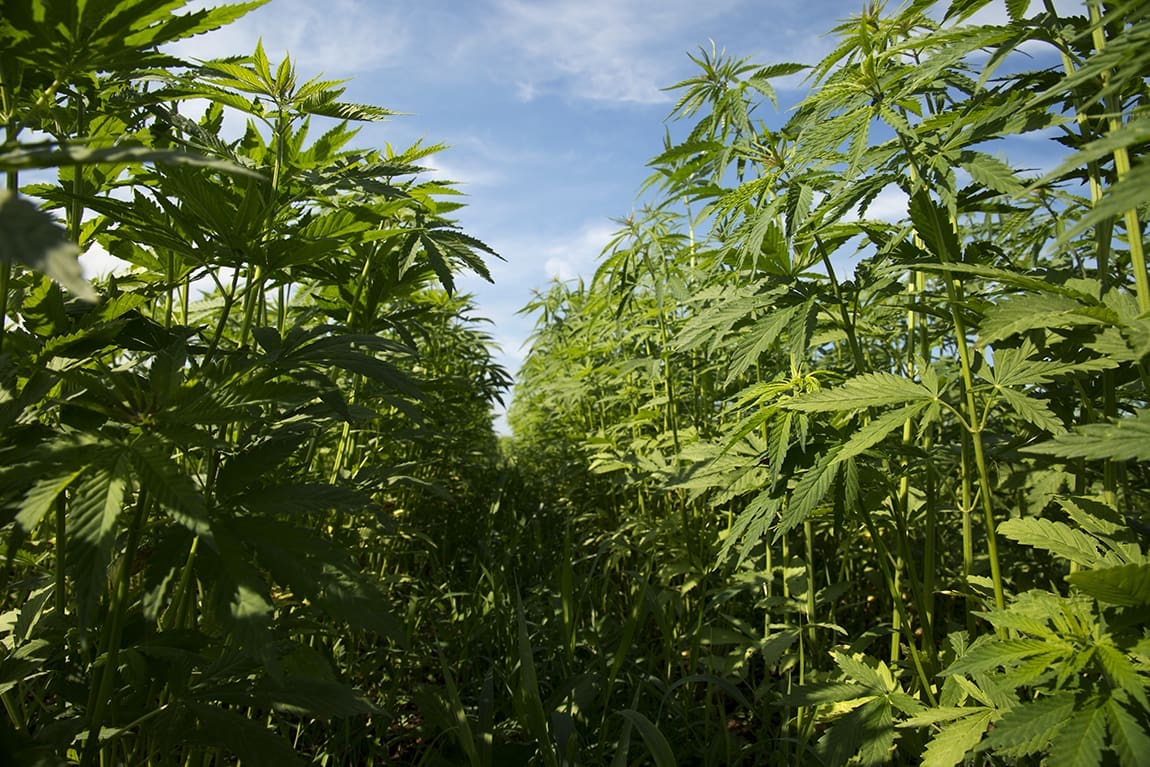 The American Bankers Association (ABA) recently sent a letter imploring top federal financial regulators to provide explicit guidance on how the banking sector can lawfully service hemp businesses.
The letter—sent to the heads of the Federal Reserve, Federal Deposit Insurance Corporation (FDIC), the Treasury's Comptroller of the Currency and Financial Crimes Enforcement Network (FinCEN) last week—describes ongoing uncertainty among financial institutions since hemp and its derivatives were federally legalized under the 2018 Farm Bill.
ABA Executive Vice President Virginia O'Neill wrote that "banks remain uncertain about the degree to which they can serve hemp-related companies, and the compliance and reporting requirements that such relationships require."
"Although other federal regulators have issued helpful clarifications regarding hemp production, banks are subject to a complex set of legal requirements and regulatory expectations and require specific guidance to ensure they are acting appropriately," she wrote. "Furthermore, the unique nature of hemp as a low-THC strain of marijuana, which remains a Schedule I substance under the [Controlled Substances Act], means banks must have a reliable mechanism to distinguish legal hemp from federally illegal marijuana with extreme confidence."
There have been other attempts to elicit clarification from federal regulators in the months since hemp was legalized.
Rep. Andy Barr (R-KY) asked FDIC Chair Jelena McWilliams about the issue in May, telling her that he has constituents who've told him their access to financial services has "actually deteriorated since we descheduled industrial hemp" and requesting further guidance.
In a similar letter to federal regulators this month, Sen. Michael Bennet (D-CO) also complained about the continued lack of access to banking services for hemp producers. The 2020 Democratic presidential candidate said he hopes the agencies "can work expeditiously and in a coordinated manner to issue guidance describing how financial institutions can offer financial products and services to hemp formers and processors."
But so far, the closest the regulators have come to assuaging the concerns of banks is a statement from a top Federal Reserve official who said during a Senate hearing earlier this month that "hemp is not an illegal crop."
ABA said it appreciated the comment but that "a formalized statement from the agencies is necessary to enable banking services for the hemp industry on a meaningful scale." O'Neill requested confirmation of five specific areas of interest.
"Specifically, we ask that the agencies confirm that:
"—hemp is no longer a controlled substance, effective as of the enactment of the 2018 Farm Bill, and therefore proceeds derived from hemp businesses are not unlawful, and handling those proceeds does not constitute money laundering;
"—banks do not need to file suspicious activity reports solely because a transaction relates to hemp or hemp-derived products;
"—banks can rely on a license issued by a state department of agriculture or the U.S. Department of Agriculture to confirm that a hemp producer is operating in compliance with state and federal law, and that their product qualifies as 'hemp' as defined in the 2018 Farm Bill;
"—in accordance with United States Department of Agriculture (USDA) guidance, banks can serve hemp cultivators and processors operating subject to state pilot programs under the 2014 Farm Bill, effective immediately; and
"—as soon as USDA finalizes its regulations related to industrial hemp, banks will be able to serve hemp cultivators and processors operating under state approved plans or direct federal licenses."
Further, ABA asked for specific guidance as it relates to hemp-derived CBD and information about "the appropriate procedures for sourcing those products back to legal cultivators and processors."
While the association recognized that "this is an evolving area of law and regulation" and that questions remained among federal regulators about the implementation of hemp legalization, it said that "there are steps that can be taken now to help clarify legal and regulatory expectations for banks in the current environment."
The letter focused exclusively on hemp and its derivatives, but there's a simultaneous conversation going on nationally about how financial institutions can work with state-legal marijuana businesses. Bipartisan legislation that would protect banks that service such businesses has the support of all 50 individual state bankers associations.
Read the full ABA letter on hemp banking below:
Regulators Hemp 062119 by on Scribd
Photo courtesy of Brendan Cleak.
Congressional Committee Asks JUUL For Documents On Marijuana Partnerships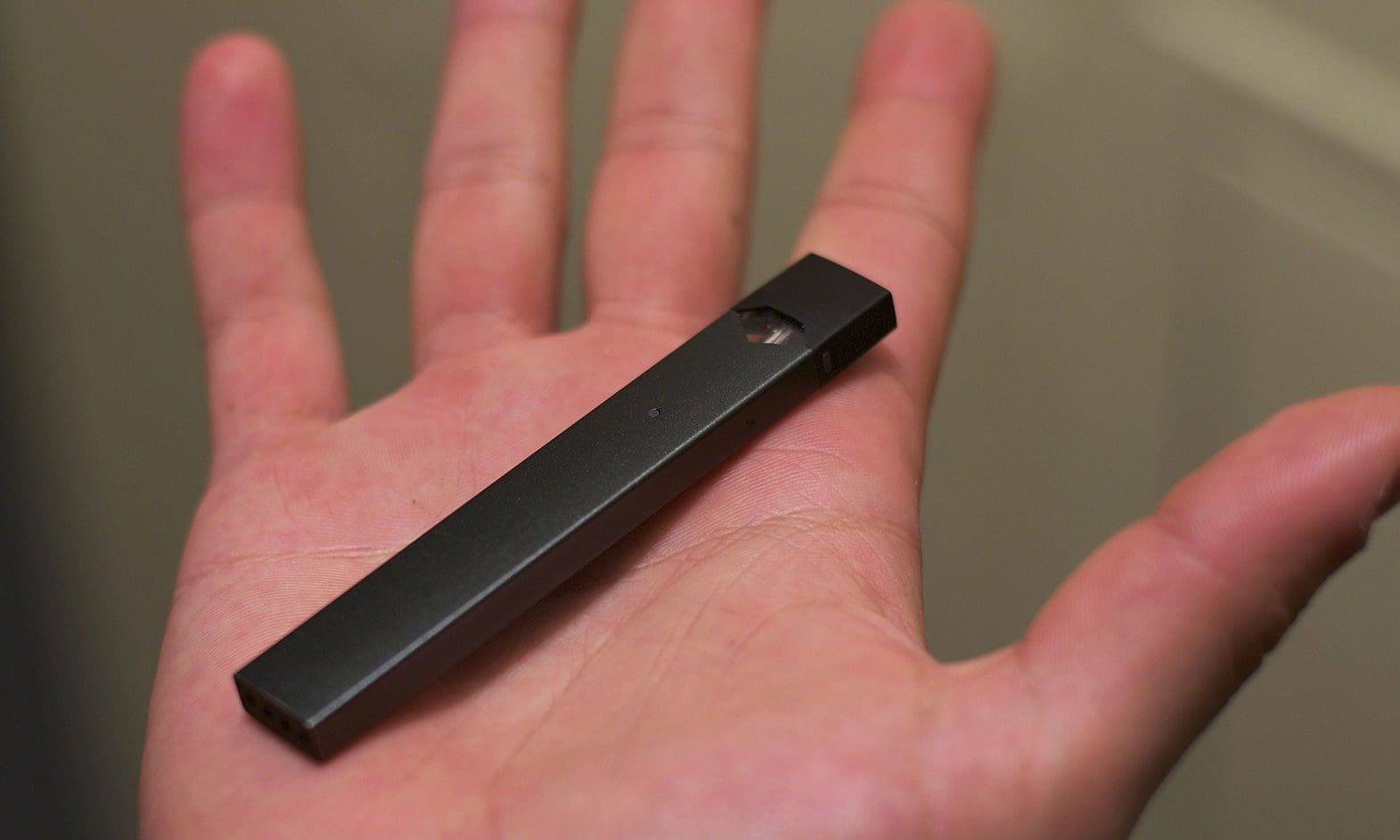 Is the e-cigarette company JUUL planning on expanding its stake in the marijuana industry?
That's one question the chair of a congressional subcommittee asked the company in a letter concerning JUUL's role in the "youth e-cigarette epidemic" earlier this month.
Lawmakers have frequently criticized JUUL for making products—specifically flavored e-cigarette cartridges—that allegedly appeal to young people at a time when rates of cigarette use are steadily declining. But while JUUL was developed by the cannabis vaporizer company PAX, it hasn't announced plans to further partner with marijuana companies.
Rep. Raja Krishnamoorthi (D-IL), who chairs the House Subcommittee on Economic and Consumer Policy, apparently sees the possibility on the horizon, though.
In a letter sent to JUUL on June 7, the congressman said his panel was investigating youth e-cigarette usage and, specifically, how the company's marketing tactics might be exacerbating the issue. He requested documents on everything from clinical trials on how JUUL devices divert people away from traditional cigarettes to communications on the company's rationale for the nicotine concentration of JUUL pods.
Tucked within the extensive request is a question about potential marijuana partnerships. Krishnamoorthi asked for:
"All documents, including memoranda and communications, referring or relating to proposals, plans, and/or intended partnerships or collaborations between JUUL and any cannabis-related companies, including but not limited to Cronos Group."
It's not clear where the Cronos-specific mention comes from, but the company has perviously caught the interest of the tobacco industry. The maker of Marlboro cigarettes, Altria Group, invested almost $2 billion in the Canada-based cannabis company in December. Two weeks later, Altria invested $13 billion in JUUL.
Marijuana Moment reached out to JUUL, Cronos and Krishnamoorthi's office for comment, but representatives did not respond by the time of publication.
If a partnership does emerge, it would likely be met with some controversy, as opponents and proponents of marijuana reform alike have long expressed concern that the tobacco industry would take over the cannabis market and commercialize it in a way that mirrors how it peddled cigarettes.
Of course, given that tobacco use is declining and tobacco companies generally have the infrastructure that would make a pivot to cannabis relatively simple, such a partnership would not be especially surprising.
Senate Majority Leader Mitch McConnell (R-KY) has made the case several times that tobacco farmers in his state could leverage the federal legalization of industrial hemp and its derivatives by growing the crop to offset profit losses from declining tobacco sales.
Read Rep. Krishnamoorthi's full letter to JUUL below:
2019-06-07.Krishnamoorthi t… by on Scribd
Photo courtesy of Wikimedia.