Marijuana Won Tuesday's Election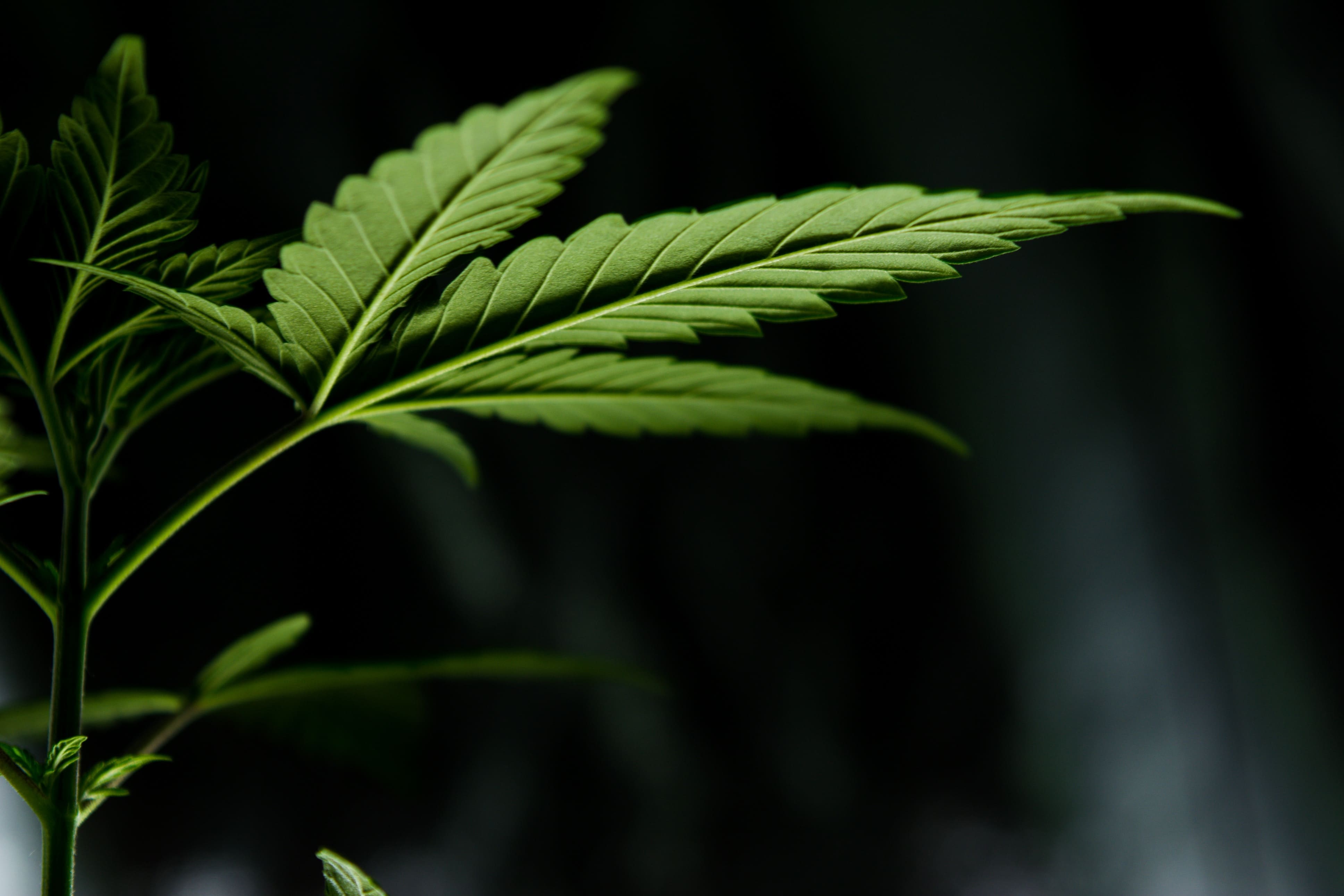 Voters in two states chose new governors on Tuesday. Both of those elections — as well as the results of a number of local races across the country — will have huge implications for efforts to legalize marijuana.
Here's an overview of cannabis-specific ballot measures that voters approved, along with details on how the Democratic gubernatorial wins in New Jersey and Virginia will boost marijuana reform campaigns in those states.
New Jersey Governor-Elect Phil Murphy
Phil Murphy, the incoming governor, campaigned on marijuana legalization.
"The criminalization of marijuana has only served to clog our courts and cloud people's futures, so we will legalize marijuana," he said during his primary night victory speech. "And while there are financial benefits, this is overwhelmingly about doing what is right and just."
This summer he tweeted, "NJ's marijuana laws cost $143M/yr & come w a 3:1 racial disparity in arrests."
With Murphy replacing vocal cannabis opponent Chris Christie (R) as governor, New Jersey is poised to potentially become the first state to allow legal recreational marijuana sales with an act of its legislature, as opposed to by voters through a ballot measure.
Senate President Stephen Sweeney (D) is "committed" to bringing up a legalization bill early in 2018. "We are going to have a new governor in January 2018," he said. "As soon as the governor gets situated we are all here and we intend to move quickly on it."
Virginia Governor-Elect Ralph Northam
Ralph Northam, who just got a raise from lieutenant governor to the state's top job, made marijuana decriminalization a centerpiece of his campaign, often putting the issue in stark racial justice terms.
"We need to change sentencing laws that disproportionately hurt people of color. One of the best ways to do this is to decriminalize marijuana," he wrote in a blog post. "African Americans are 2.8 times more likely to be arrested for marijuana possession in Virginia. The Commonwealth spends more than $67 million on marijuana enforcement — money that could be better spent on rehabilitation."
Northam also sent a letter to the Virginia State Crime Commission, which is conducting a review of the effects of potential decriminalization. "Virginia spends $67 million on marijuana enforcement – enough to open up another 13,000 pre-K spots for children," he wrote. "African Americans are nearly 3 times as likely to get arrested for simple possession of marijuana and sentencing guidelines that include jail time can all too often begin a dangerous cycle of recidivism."
GOP Senate Majority Leader Tommy Norment has already announced he will introduce legislation next year to decriminalize first-time marijuana possession offenses.
Also on Tuesday, Democrats picked up a large number of seats in the House of Delegates, which likely bodes well for Northam's efforts to pass cannabis reform bills. Still-pending results in a handful of House of Delegates races could flip the chamber to Democratic control altogether.
Northam has also spoken in favor of expanding the state's limited medical cannabis law and allowing industrial hemp.
Athens, Ohio, Marijuana Ordinance
Voters in the college town overwhelmingly approved a measure to completely eliminate fines and court costs for possessing and cultivating up to 200 grams of marijuana, a move that advocates believe will significantly disincentivize police from making low-level cannabis arrests. The result was 77 percent to 23 percent.
Last year, similar depenalization measures were passed in several other Ohio cities. Together, the results increase pressure on state lawmakers to more seriously consider further reform's to overarching marijuana prohibition laws following last year's passage of medical cannabis legislation.
Philadelphia District Attorney
Lawrence Krasner, the incoming top prosecutor, is a vocal criminal justice reform advocate who has made bold statements about cannabis enforcement.
"One of the things we see in other jurisdictions is that, where marijuana is readily available, there's a 25 percent reduction in opiate/opioid overdose deaths," he said this year. "So if Philadelphia is looking at 500 opiate/opioid overdose deaths a year, a district attorney, by choosing not to enforce against marijuana usage, can potentially save 125 lives. That's what a district attorney should exercise his or her discretion to do."
Detroit Medical Cannabis Propositions
Voters in Wayne County strongly approved two ballot measures that will allow medical cannabis business to operate in more areas and to stay open longer.
Advocates appear likely to place a full marijuana legalization measure on Michigan's 2018 statewide ballot, and Detroit's strong show of support for cannabis commerce bodes well for that broader effort.
New York Constitutional Convention Proposal
Voters resoundingly rejected a ballot proposition to convene a constitutional convention that some advocates hoped would provide a pathway toward marijuana legalization. Others remained skeptical of the multi-step plan to first pass the proposition and then elect anti-prohibition delegates in 2018, lobby the convention to approve a cannabis amendment and then ask voters to pass that on the ballot.
Now, advocates will focus their efforts on convincing the state legislature to pass legislation legalizing marijuana.
Look Ahead To 2018
Overall, Tuesday's election results were extremely positive for marijuana reformers.
Next year, advocates are likely to qualify medical cannabis ballot measure in at least three states — Missouri, Oklahoma and Utah. Meanwhile, Michigan voters will probably decide on a full marijuana legalization measure.
And Murphy's New Jersey will race Vermont and a handful of other states to become the first to end cannabis prohibition through legislators' actions.
For now, it's clear that marijuana just won the election.
Scientists And Veterans File Lawsuit Challenging DEA's Marijuana Rescheduling Denials
The Drug Enforcement Administration (DEA) is facing yet another marijuana-related lawsuit—and this time, researchers and veterans are challenging the agency's denial of prior cannabis rescheduling requests.
The Scottsdale Research Institute (SRI) filed suit last week in the U.S. Ninth Circuit Court of Appeals, asking for a review of DEA's scheduling determinations in 2020, 2016 and 1992. In all cases, the agency denied the petitions, citing statutory obligations to maintain the status of cannabis as a Schedule I drug under the Controlled Substances Act.
Petitioners are taking exception to the basis of those denials, raising questions about DEA's reliance on scheduling standards that they feel are arbitrary and misinterpret federal law. In particular, they are seeking reviews of the agency's claims that marijuana must be strictly scheduled because, the government has claimed, it has no currently accepted medical value and has not been proven to be safe.
They also argue that another statutory policy DEA says necessitates marijuana being strictly controlled is unconstitutional.
"The reason we're filing this is because, ultimately, the research has been impeded," Matt Zorn, an attorney representing SRI in the case, told Marijuana Moment. "We're trying to get the administration to remove those roadblocks."
In terms of valid therapeutic value, the agency has said there are five criteria that a substance must meet, including the reproducibility of the drug, the existence of controlled studies establishing safety and efficacy and "whether the drug is not accepted by qualified experts."
Lawyers representing SRI argued in a filing that the test "has no basis in the statute, is contrary to the statutory text, structure, history, and purpose, departs from the original understanding of the statute and rests on flawed and outdated case law."
Further, they said DEA's determination that there's a "lack of accepted safety for use of marijuana under medical supervision" is wrong because it "misconstrues the statute and is arbitrary, capricious, and contrary to law because the agency has improperly imported a clinical efficacy requirement."
In its past denials of rescheduling petitions, the agency has asserted that marijuana can only be placed in either Schedule I or II. But the attorneys said the statute justifying that determination is "an unconstitutional delegation of legislative authority" that "violates core separation of powers principles" by granting the attorney general authority to schedule drugs on his or her discretion based on an interpretation of international treaty obligations.
"[T]he statute outsources regulatory power to create domestic criminal law to international organizations and subordinates domestic law to treaty obligations, conventions, and protocols," the suit states. "Then, it entrusts the Attorney General, a member of the executive branch, to execute non-self-executing international treaty obligations, providing him no intelligible principle, instructions, standards, or criteria whatsoever against which to measure what 'he deems most appropriate.' This is unconstitutional."
Stephen Zyskiewicz, who filed the handwritten 2020 rescheduling petition that is central to the new suit's claims, is not a party to the case. Instead, several military veterans, as well as SRI and its principal investigator Sue Sisley, are the plaintiffs.
"Marijuana's schedule I status and DEA's determinations hinder SRI's clinical research—the very clinical research that DEA requires under its unlawful interpretation of 21 U.S.C. § 812(b)(1)(B) to consider removing marijuana from schedule I—in several key respects," the lawsuit states. For example, the scheduling status has meant that "SRI has had to delay FDA-approved clinical trials to investigate the safety and efficacy of smoked marijuana in treating breakthrough pain in terminal cancer patients."
This isn't SRI's first time taking the feds to court over their marijuana decisions. The institute, which is among several dozen applicants to become a federally authorized manufacturer of cannabis for research purposes, successfully forced DEA to issue an update on the status of their application processing and then got the Justice Department to hand over a "secret" memo that DEA allegedly used to justify a delay in deciding on those proposals.
"What has been animating all of these lawsuits is that we can't get the research done," Zorn said. "The ideal result is that we stop filing lawsuits and the administration decides it wants to support cannabis research. But until that happens, we'll be in the courts."
Meanwhile, a public comment period recently ended for proposed rules that DEA published as part of its attempt to expand the number of authorized cannabis manufacturers. Many advocates made the case that marijuana research should not be the purview of DEA at all and should instead be handled by a federal health agency.
DEA could also find itself being challenged over its marijuana scheduling decisions in the U.S. Supreme Court in a separate case. After an appeals court dismissed a lawsuit because the plaintiffs said they wouldn't push for rescheduling through administrative channels, attorneys in the case said they will soon request that the nation's highest court take it up.
Read the new lawsuit challenging DEA's marijuana rescheduling denials below: 
SRI Suit DEA by Marijuana Moment on Scribd
Former Attorney General, Lawmakers And Police Leaders Call For Federal Marijuana Legalization Waivers
Photo by Aphiwat chuangchoem.
USDA Approves Hemp Plans For U.S. Virgin Islands And Four Indian Tribes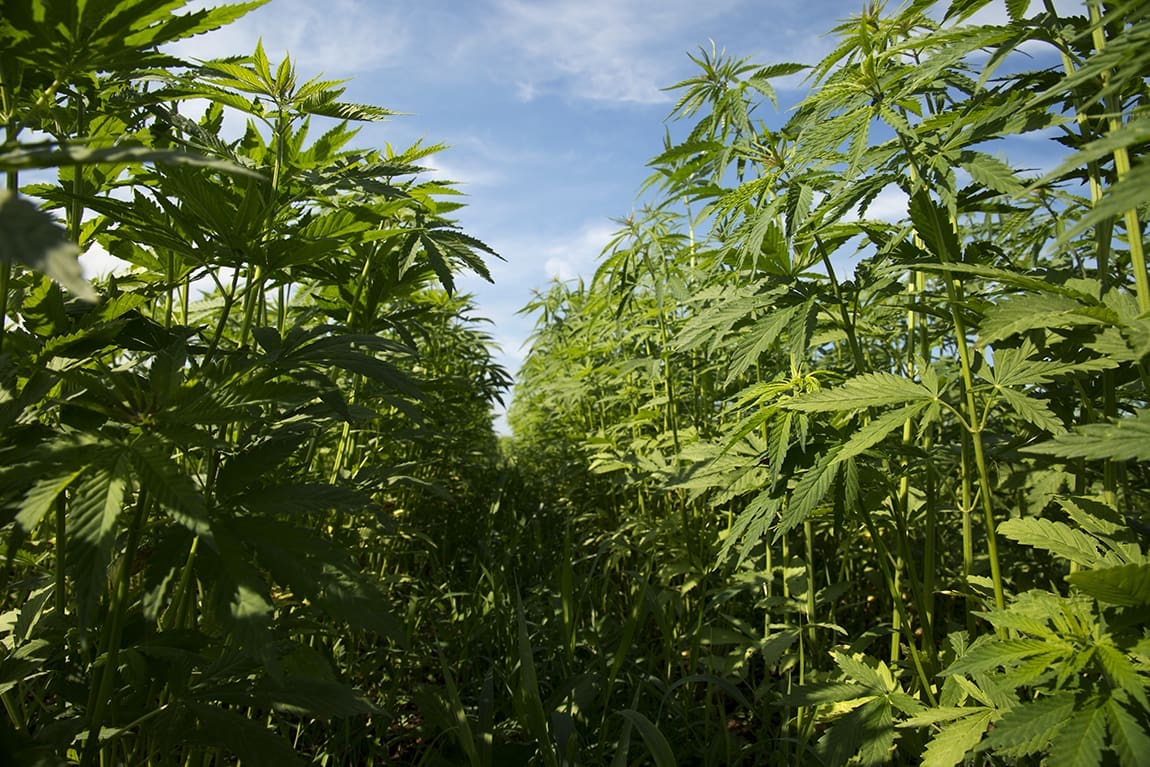 The U.S. Department of Agriculture (USDA) announced on Wednesday that it has approved hemp regulatory plans from a U.S. territory and four additional Indian tribes.
The U.S. Virgin Islands is the first territory to have its proposal accepted. USDA also signed off on plans from the Cheyenne River Sioux Tribe, Chippewa Cree Tribe, Lac Courte Oreilles Band of Lake Superior Chippewa Indians and Red Lake Band of Chippewa Indians.
That brings the total number of approved plans across states, territories and tribes to 47.
USDA has been signing off on hemp plans on a rolling basis since the crop and its derivatives were federally legalized under the 2018 Farm Bill. Earlier this month, Massachusetts joined the list of states where proposed regulations for hemp have been approved.
The department said in a new notice that it "continues to receive and review hemp production plans from states and Indian tribes."
While the agency released an interim final rule for a domestic hemp production program last year, industry stakeholders and lawmakers have expressed concerns about certain policies it views as excessively restrictive.
USDA announced in February that it will temporarily lift two provisions that the industry viewed as problematic. Those policies primarily concern testing and disposal requirements. The department declined to revise the THC limit, however, arguing that it's a statutory matter that can't be dealt with administratively.
Agriculture Secretary Sonny Perdue has said on several occasions that the Drug Enforcement Administration influenced certain rules, adding that the narcotics agency wasn't pleased with the overall legalization of hemp.
Meanwhile, the Food and Drug Administration (FDA) is still in the process of developing regulations for CBD. It sent an update on its progress to Congress in March, explaining that the agency is actively exploring pathways to allow for the marketing of the cannabis compound as a dietary supplement and is developing enforcement discretion guidance.
An FDA public comment period was reopened indefinitely for individuals to submit feedback on CBD regulations.
Amid the coronavirus pandemic, hemp industry associations pushed for farmers to be able to access to certain COVID-19 relief loans—a request that Congress granted in the most recent round of coronavirus legislation.
However, USDA said last week that hemp farmers are specifically ineligible for its Coronavirus Food Assistance Program. While the department initially said it would not reevaluate the crop's eligibility based on new evidence, it removed that language shortly after Marijuana Moment reported on the exclusion.
Hemp farmers approved to produce the crop do stand to benefit from other federal loan programs, however. The department recently released guidelines for processing loans for the industry.
Louisiana Senate And House Both Approve Significant Medical Marijuana Expansion
Photo courtesy of Brendan Cleak.
Louisiana Senate And House Both Approve Significant Medical Marijuana Expansion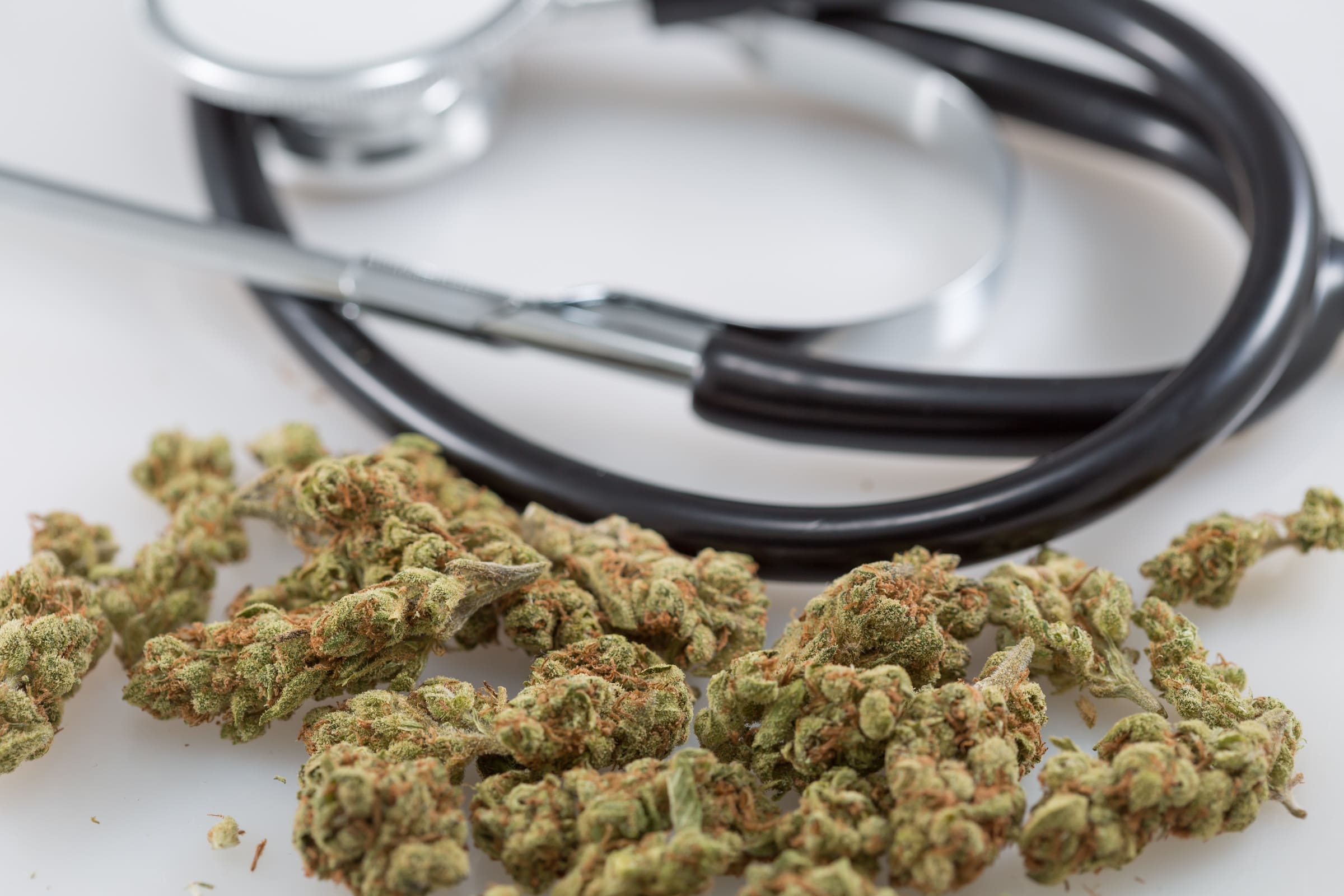 The Louisiana Senate approved a bill to significantly expand the state's medical marijuana program on Wednesday, and a committee advanced separate legislation on banking access for cannabis businesses.
The expansion proposal, which the House of Representatives approved last week, would allow physicians to recommend medical cannabis to patients for any debilitating condition that they deem fit instead of from the limited list of maladies that's used under current law.
The Senate Health and Welfare Committee advanced the proposal last week and now the full chamber has approved it in a 28-6 vote. Before the bill heads to the desk of Gov. John Bel Edwards (D) for signature or veto, the House will have to sign off on an amendment made by the Senate to require dispensaries to record medical marijuana purchases in the state prescription monitoring program database.
As originally drafted, the bill sponsored by Rep. Larry Bagley (R) would have simply added traumatic brain injuries and concussions to the list of conditions that qualify a patient for a marijuana recommendation. But it was amended in a House committee to add several other conditions as well as language stipulating that cannabis can be recommended for any condition that a physician "considers debilitating to an individual patient."
Under current law there are only 14 conditions that qualify patients for marijuana.
"House Bill 819 is the new standard for medical marijuana programs. The bill allows any doctor who is licensed by and in good standing with the Louisiana Board of Medical Examiners to make medical marijuana recommendations for their patients," Bagley told Marijuana Moment. "The bill also ends the Legislature's task of picking medical winners and losers each session, and instead allows doctors to recommend medical marijuana for any condition that a physician, in his medical opinion, considers debilitating to an individual patient."
Bagley also introduced a House-passed bill to provide for cannabis deliveries to patients, but he voluntarily withdrew it from Senate committee consideration last week and told Marijuana Moment it's because he felt the medical marijuana expansion legislation would already allow cannabis products to be delivered to patients like other traditional pharmaceuticals.
The delivery bill would have required a government regulatory body to develop "procedures and regulations relative to delivery of dispensed marijuana to patients by designated employees or agents of the pharmacy."
It's not clear if regulators will agree with Bagley's interpretation, as doctors are still prohibited from "prescribing" cannabis and marijuana products are not dispensed through traditional pharmacies. That said, they recently released a memo authorizing dispensaries to temporarily deliver cannabis to patients during the COVID-19 pandemic, so it's possible officials will be amendable to extending that policy on a permanent basis.
State lawmakers also advanced several other pieces of cannabis reform legislation last week.
A bill introduced by Rep. Edmond Jordan (D) to protect banks and credit unions that service cannabis businesses from being penalized by state regulators cleared the full House in a 74-20 vote.
That measure was approved by Senate Committee on Commerce, Consumer Protection and International Affairs on Wednesday, setting it up for floor action in the chamber.
Also last week, the House Labor and Industrial Relations Committee unanimously approved a resolution to establish "a task force to study and make recommendations relative to the cannabis industry projected workforce demands."
Text of the legislation states that "there is a need to study the workforce demands and the skills necessary to supply the cannabis industry with a capable and compete workforce, including physicians, nurse practitioners, nurses, and other healthcare practitioners."
Legislators have until the end of the legislative session on June 1 to get any of the measures to the governor's desk.
Marijuana Dispensaries Excluded From New York's Coronavirus Loan Program