New Jersey's Next Governor Promises Marijuana Legalization
New Jersey voters elected Phil Murphy to serve as the Garden State's next governor on Tuesday.
Murphy, a former U.S. ambassador to Germany, consistently argued in favor of legalizing marijuana throughout the course of the campaign.
Here's a look at what he's promised to do:
The Democrat included a call to end cannabis prohibition during his primary election victory speech in June.
"The criminalization of marijuana has only served to clog our courts and cloud people's futures, so we will legalize marijuana," he said. "And while there are financial benefits, this is overwhelmingly about doing what is right and just."
He also pledged in the speech to end mass incarceration and "eliminate prisons for profit."
During his general election victory speech, Murphy reiterated a commitment to enact "comprehensive criminal justice reform."
His campaign website pledges to "legalize marijuana so police can focus resources on violent crimes."
In a gubernatorial candidates' forum he said that while legalization will generate tax revenue, his primary reason for supporting the policy is "a social justice reason." He also alleged that the administration of outgoing Gov. Chris Christie (R) has "gummed up" the state's medical cannabis program.
In a general election debate, he said that legalizing cannabis should be part of "comprehensive criminal justice reform" and described ending prohibition as a "social justice" issue, citing his role as a national NAACP board member.
In another general election debate, Murphy said simple decriminalization isn't enough because "the drug industry stays underground, run by the same people and it's unregulated, so therefore minors in particular are exposed to that. But set aside the fact you don't earn the tax revenue, which is also a reality, the fact is it remains the wild west."
Murphy made his support for legalization clear during his primary election campaign, and often tweeted about the issue.
NJ's marijuana laws cost $143M/yr & come w a 3:1 racial disparity in arrests. As gov, Phil will legalize/tax marijuana & break this cycle. https://t.co/DIm4nRV6JH

— Phil Murphy (@PhilMurphyNJ) June 16, 2017
"I will seek to legalize marijuana & eliminate the more than 24k low-level drug arrests that bog down the courts and hurt future prospects."

— Phil Murphy (@PhilMurphyNJ) February 27, 2017
On Marijuana legalization: "I believe it's important as a social justice issue." #murphy4nj pic.twitter.com/hlNQsNjEZv

— Phil Murphy (@PhilMurphyNJ) April 27, 2017
"I was never 'hell no,' but I've spent a lot of time on it. And I have, without question, come to a place where I wasn't three and a half years ago," Murphy said in a New York Times interview about his evolution on marijuana. "You can't have that many young people of color doing time on stupid drug crimes."
Murphy defeated Republican Kim Guadagno, who opposes legalization but did endorse decriminalizing marijuana possession and expanding the state's medical cannabis law.
New Jersey legislative leaders have expressed enthusiasm about moving marijuana legalization legislation after Murphy is sworn in early next year.
After Senate President Stephen Sweeney (D) toured legal Colorado marijuana facilities during a trip last year, he said he is "committed" to bringing up a legalization bill early in 2018.
"We are going to have a new governor in January 2018," he said. "As soon as the governor gets situated we are all here and we intend to move quickly on it."
Virginia voters also elected a marijuana reform supporter as governor on Tuesday:
Photo courtesy of Phil Murphy.
GOP Senator Reveals What Trump Said About Jeff Sessions's Anti-Marijuana Moves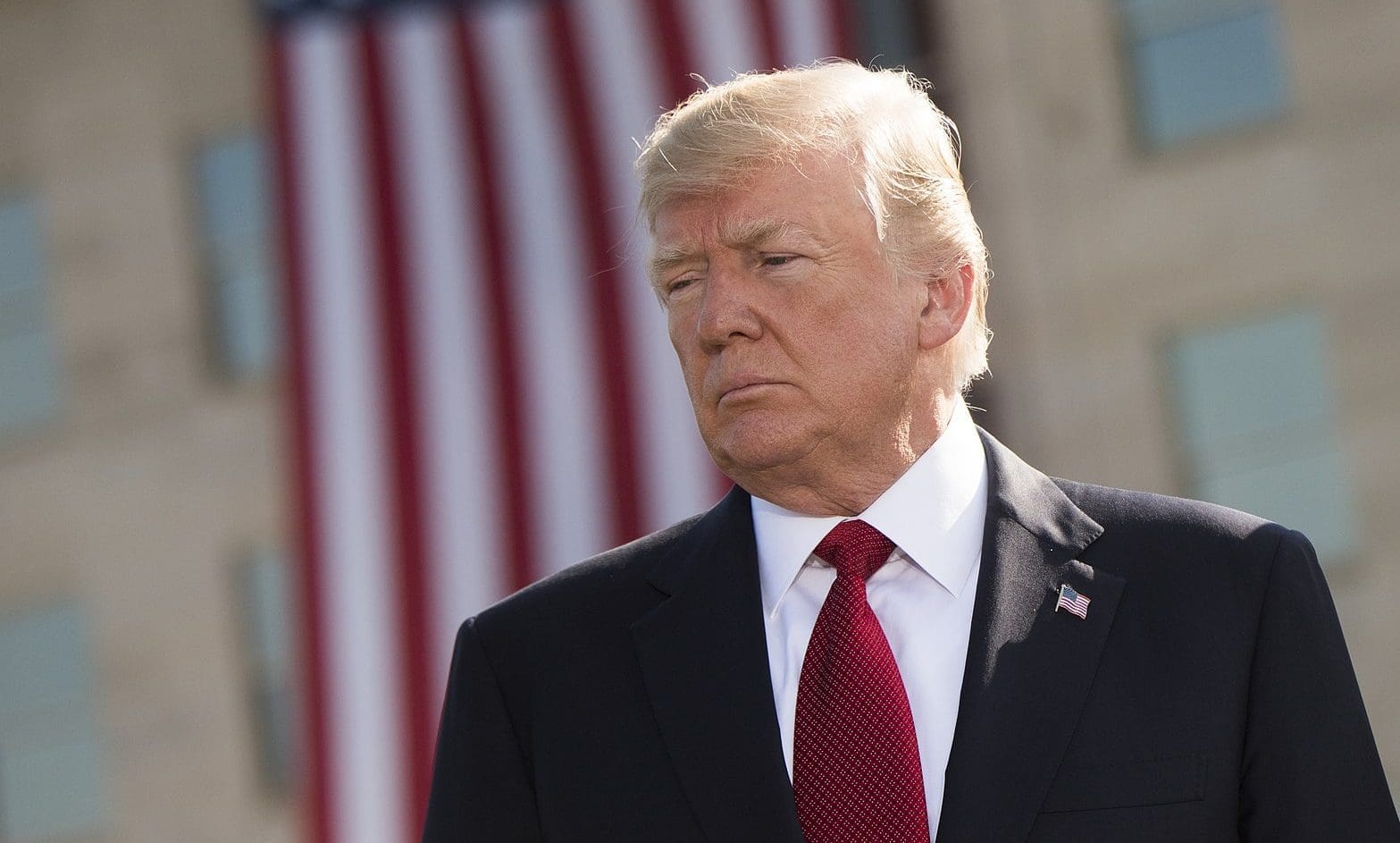 President Donald Trump immediately rebuked then-Attorney General Jeff Sessions on the day that he rescinded Justice Department guidance on federal marijuana enforcement priorities, Sen. Cory Gardner (R-CO) revealed during an interview on the Cannabis Economy podcast earlier this month.
Following a meeting on trade and tariffs in the Oval Office, Gardner pulled Trump aside to express his opposition to the rescission of the Obama-era cannabis document known as the Cole Memo. But before he could finish his sentence, the president interrupted to say "we need undo this" and "[Sessions] needs to stop this."
"It was very clear to me at that point that there was a disagreement between the president and the attorney general on this," Gardner said. Trump also said, "I don't like this, this isn't something I support," but that it was too late to reverse the decision.
"This sounds like something my grandpa said in the 1950s," was an exact phrase the president used, per Gardner's recollection.
"At that point I realized that there was an ally in the president on this."
In response to Sessions's decision, Gardner started blocking Justice Department nominees until he received assurances that the federal government would not take enforcement action against legal cannabis businesses operating in compliance with state laws. That blockage prompted a subsequent phone call with the president, who said there was one nominee in particular he wanted to confirm.
Listen to Gardner's interview with the Cannabis Economy podcast below:
Gardner explained why he was holding nominees, to which Trump replied, "OK, you've got my commitment to support the bill, you've got my commitment to support a solution on this," referring to bipartisan legislation Gardner and Sen. Elizabeth Warren (D-MA) introduced to exempt state-legal marijuana activity from enforcement under the Controlled Substance Act.
Trump later told reporters that he "really" supports the legislation, the Strengthening the Tenth Amendment Entrusting States (STATES) Act.
During his conversation with the president, Gardner cautioned that states like Colorado would be put in jeopardy if the Justice Department followed through on Sessions's threats. But Trump said, "we're not going to do that, it doesn't mean anything."
"That was the commitment from the president not only on showing that he's going to disagree with Jeff Sessions, but actually saying, 'don't worry about what he's done because it won't impact Colorado,' and then moving forward down for a solution," Gardner said.
Listen to my interview with @Sethjadler from Cannabis Economy to learn more about the STATES Act and my work on marijuana policy ⬇️ https://t.co/v8LC9z7b6P

— Cory Gardner (@SenCoryGardner) February 22, 2019
Sessions resigned from his position at the president's request in November, and the Senate confirmed his replacement, William Barr earlier this month. Barr was repeatedly pressed about how he would approach federal cannabis policy during his confirmation hearing and in followup questions, and he made consistent pledges not to use Justice Department resources to "go after" state-legal marijuana businesses.
He did, however, encourage Congress to resolve conflicting federal and state cannabis laws through legislative action.
Trump Issues Signing Statement On Medical Marijuana Provision Of Funding Bill
Photo courtesy of Wikimedia.
Five Governors Talk Marijuana And Hemp At Media Conference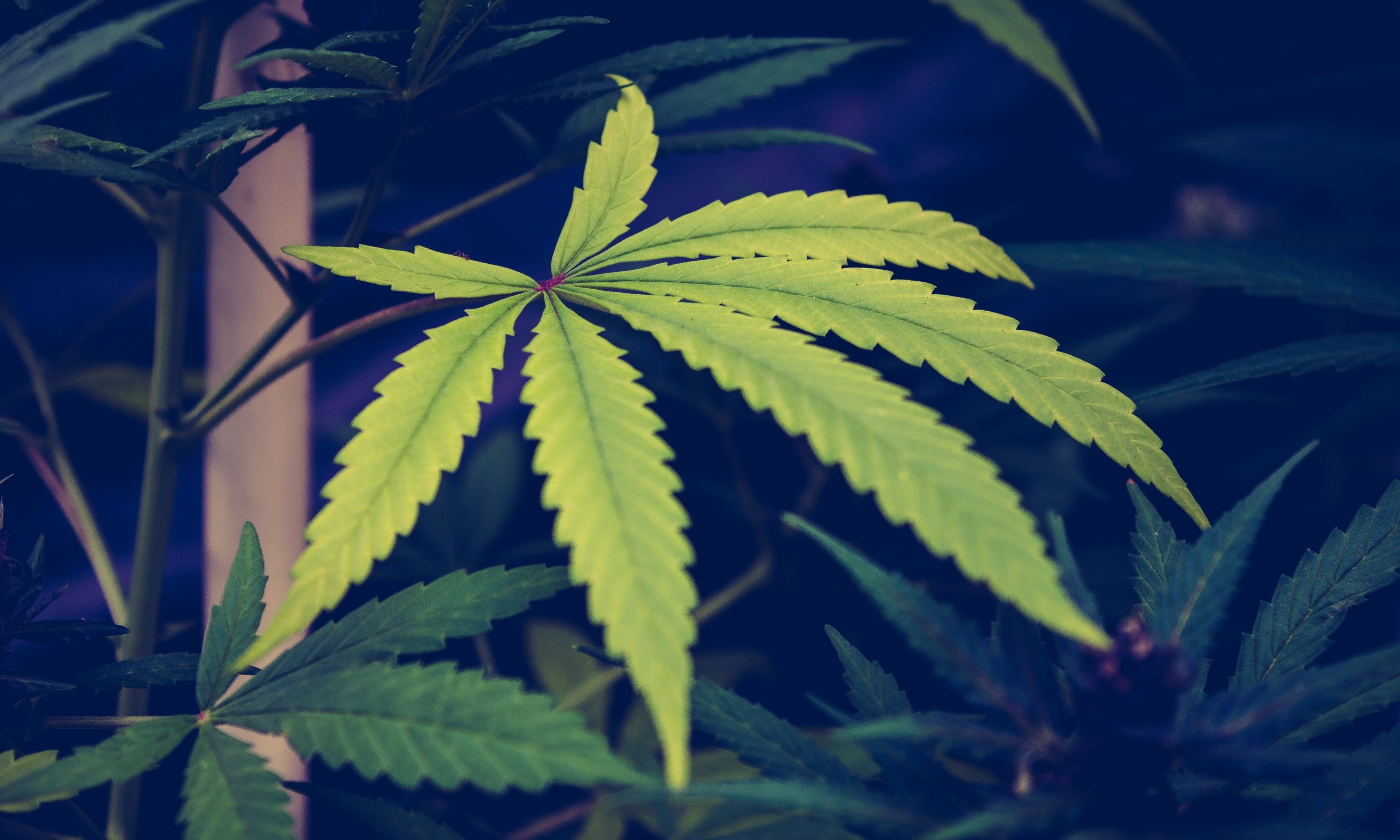 The governors of five states weighed in on marijuana and hemp during appearances at Politico's ninth annual "State Solutions" conference on Friday.
Colorado Gov. Jared Polis (D) said hemp should be regulated "just like any crop" and emphasized that he wants his state to continue to expand its legal hemp and marijuana economies. The pro-legalization governor, who pledged to make Colorado the nation's leader in industrial hemp production during his State of the State address last month, also pulled out a business card printed on hemp paper during the event.
Then the conversation pivoted to broader federal cannabis policy. Polis said "there's an existential threat to everything we're doing in Colorado" because of the lack of formal protections against federal intervention in state marijuana laws.
"Obviously the counterbalance to that is the federal government—even if they somehow did make this more of an enforcement priority—don't have the ability on the ground to prosecute so many people," he said.
"I hope that they can either reinstate something like the Cole memorandum or, even better, that Congress can finally move forward with changing the laws and leaving it up to the states," the governor said, referring to Obama-era marijuana enforcement guidance that then-U.S. Attorney General Jeff Sessions rescinded last year.
Polis also said that if the state got wind of pending federal enforcement, "it would be of great concern and we would bring that to the highest levels of the White House."
Utah Gov. Gary Herbert (R), whose constituents voted to legalize medical marijuana during November's midterm election, was asked what he thought about allowing the use of medical cannabis to treat opioid addiction.
"I think everybody would like to have any kind of medicine that will help alleviate pain and suffering," including opioid dependence, he said. But he said the federal government was at fault for failing to address cannabis rescheduling in order to enhance clinical research into the plant's therapeutic benefits.
"We ought to change the law, allow it to be studied," he said. "What are we afraid of?"
And South Dakota Gov. Kristi Noem (R) discussed the state's possible legalization of industrial hemp. She said it was important to wait for the U.S. Department of Agriculture to release "federal guidelines" on hemp production first and also to ensure that the state has the money and resources to regulate the crop.
The conversation comes after Noem urged the state Senate to postpone a scheduled hearing on an industrial hemp cultivation bill, a request the body ultimately agreed to earlier this week. The legislation passed the House in a 62-5 vote last week.
During the interview, Noem also expressed concerns generally about the lack of roadside drug tests to determine impaired driving from marijuana, and she said it's important as governor to consider the public safety ramifications" of an industrial hemp market.
The second session of the conference featured Oregon Gov. Kate Brown (D) and Connecticut Gov. Ned Lamont (D), who also spoke about cannabis.
Brown touted the legal cannabis industry and said it has stimulated job growth in Oregon, where she said about 20,000 people work for marijuana and hemp businesses. It should be a "top priority" for Congress to ensure that the cannabis industry has access to banking services, she said.
The Connecticut governor reiterated his belief that the state will legalize marijuana and "do it right" during his interview.
Without a regulated cannabis system, the illicit market will continue to thrive and people are already "driving over the border" to Massachusetts, where adult use is legal, so "that train has left the station," he said. A significant portion of the Connecticut House has already signed onto an adult use legalization bill
But the existing system breeds "disrespect for the law," Lamont added. What's more, cannabis enforcement disproportionately targets communities of color, which is part of the reason that he considers legalization a "criminal justice issue."
Legalization legislation should also involve expunging the records of individuals with prior cannabis convictions, he said.
Lamont revealed that he's talked to Rhode Island Gov. Gina Raimondo (D), who has recently and reluctantly embraced reform in response to neighboring states moving to legalize, and that the two agreed to work together to create effective marijuana systems in their respective states.
This story was updated to add comments from Brown and Lamont.
Two More Governors Call For Marijuana Legalization During Budget Speeches
Photo courtesy of C-SPAN.
Florida Senator Wants To Let Voters Decide On Marijuana Legalization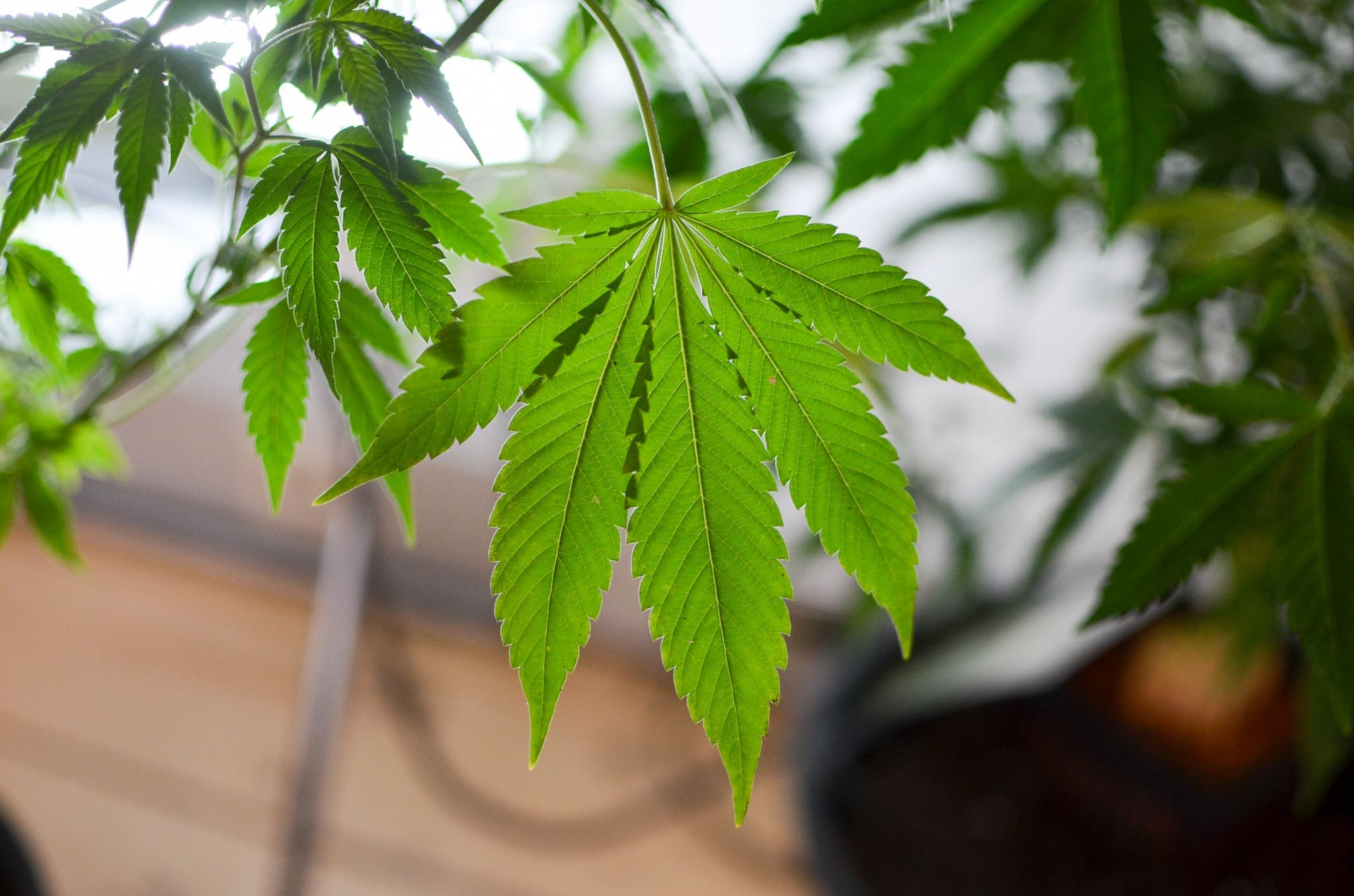 A joint resolution introduced in the Florida Senate on Thursday would add a new section to the Florida Constitution to establish the right "to possess, use and cultivate cannabis."
"This right may not be infringed, except that the transfer of cannabis by purchase or sale may be regulated by law as necessary to ensure public health and safety," reads the measure, which would apply to adults over 21 years of age.
If approved by lawmakers, the question would go before voters in the 2020 general election.
The resolution, introduced by Sen. Randolph Bracy (D) of Orlando, comes as Florida lawmakers weigh other bills that would expand the allowable forms of medical marijuana in the state.
"I think if we just go straight to the people and ask them, 'is this something that you want,' it puts the onus back on us to regulate it," Bracy told Marijuana Moment in a phone interview. "I think it's such a controversial issue that the legislature is not in a position to agree on how it should be regulated. The best way to do it is to go through the people and then it will come back to us to figure out how to regulate it."
"I've always thought the people are more progressive on this issue than the legislature is and I believe they are ready for legalization of marijuana. Whenever I hear from folks, it's always a resounding 'yes.'"
Under regulations instituted after voters approved a medical cannabis ballot measure in 2016, patients are prohibited from smoking the drug. But new Gov. Ron DeSantis (R) has called on lawmakers to change that, threatening to drop the state's appeal of a lawsuit seeking to over turn the ban if the legislature doesn't act by mid-March.
While a House bill would prohibit the smoking of medical marijuana by those under 18, another bill in the Senate allows patients under 18 to smoke only if two doctors agree it to be the best method.
The two proposals are expected to receive floor votes in their respective chambers within the next few weeks.
"From the House perspective, the biggest sticking point is children," State Rep. Ray Rodrigues told Florida Politics. "We don't believe children should be smoking medical marijuana…but we're having conversations."
The 2016 ballot measure added language in the state constitution allowing the use of medical cannabis by those with cancer, AIDS/HIV, epilepsy or other conditions as determined by their doctor. Two years earlier, a similar measure got majority support from voters but fell short of the 60 percent threshold required to pass.
If Bracy's full legalization amendment advances to the ballot, it appears to have a good chance of passing. A poll last year found that Florida registered voters support "legalizing and regulating marijuana in a manner similar to alcohol, limiting its sale to residents 21 years of age or older" by a margin of 62 percent to 35 percent.
Marijuana Legalization Bill Approved By Key New Hampshire House Committee
This story has been updated to add comment from Bracy.
Photo courtesy of Philip Steffan.